Want to give your loyal clients, friends and family members a meaningful Christmas gift that showcases your heartfelt appreciation for them? If you want to give them something unforgettable, custom print gifts are the way to go! The more personal the gift, the more significant it will be for the recipient.
Find New Custom Print Gifts Inspiration
Since custom printing adds a personal touch to any gift, no matter the occasion, we've come up with twelve perfect custom print gifts for this holiday season. Here's a look:
'tis the Season to be Jolly Tote Bag
You don't have to break the bank to show your corporate associates, clients, employees, customers or loved ones how much they mean to you. Order a holiday-themed custom tote bag featuring a reindeer, a snowman or an elf and the message "'tis the season to be jolly." Available in three colors, our washable tote bags can be printed on both sides. This one-of-a-kind gift will surely create smiles as big as Santa Claus' belly!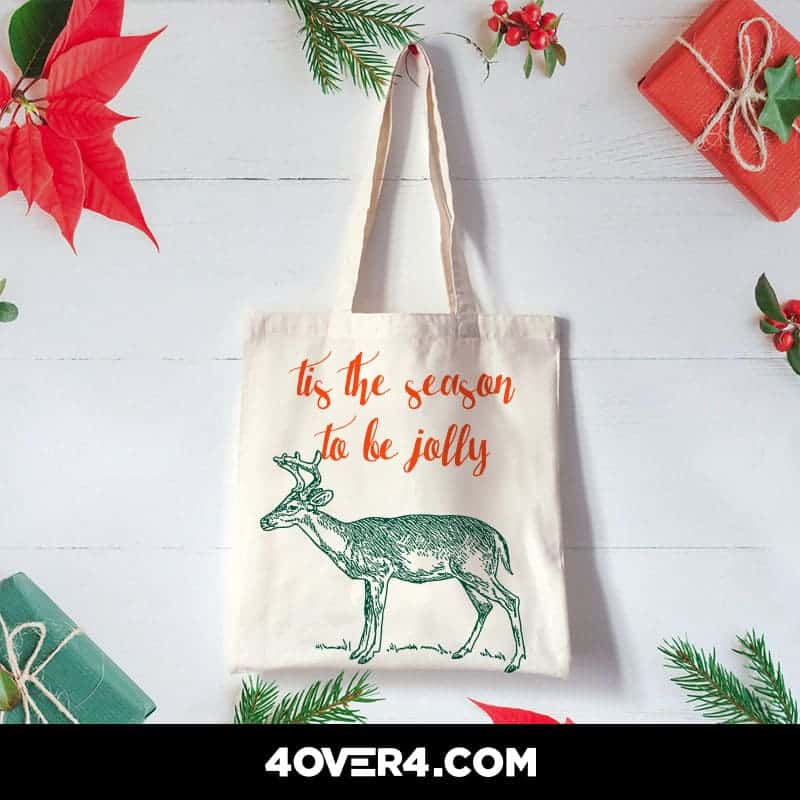 Christmas Wreath Canvas Print
When it comes to buying holiday gifts for those who matter to you, the task can be extremely complicated! Get creative and share your Christmas spirit with a wreath canvas print that captures the essence of the season! Design a beautiful wreath featuring the recipient's name and festive messages like "Seasons Greetings." Order a rolled canvas print and make sure to leave a two-inch border so that you can frame the lovely print once it arrives.
Hot Chocolate Mug
Do you want to give something special to hot cocoa lovers this holiday season? Order custom mugs! First of all, purchase a gourmet bag of the most coveted rich hot cocoa and pair it with the personalized ceramic mug. Add a personal touch by printing an "I Love Chocolate" message. Old and young alike will be thrilled with this amazing gift!
Photo Puzzle
Need another unique print gift idea? Try custom puzzles using your treasured photos. These puzzles can also be transformed into wall art. Just make sure to include some text and Christmas colors on the design to make it truly unique! Printed on a durable board, our top-quality, yet affordable puzzles arrive preassembled.
Mousepad Stocking Stuffer
Everyone uses computers and laptops – even toddlers! Custom printed mousepads are highly personal gifts, perfect for teachers, colleagues, friends, and relatives – they make awesome stocking stuffers! Order our full-color mousepads with a striking design featuring a Christmas tree, your little nephew's work of art or a photo. Recipients will be blown away!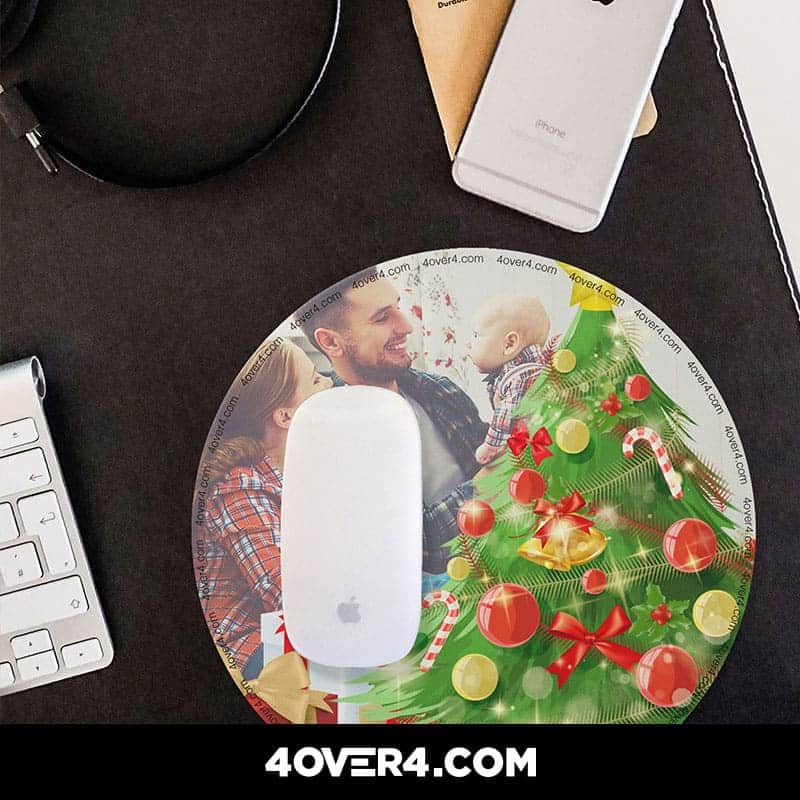 Branded T-Shirt
If you give pens, caps, t-shirts and other promotional items to your customers as Christmas gifts, add your logo to the design. This practice dramatically boosts brand awareness with unique products like ours. Made from 100% cotton, our custom t-shirts are available in two colors in sizes ranging from small to extra-extra- large.
Photo Collage Calendar
Custom made calendars are terrific holiday gifts for family members and friends. Go through your photo albums to find the best pictures of your grandparents, the most memorable photos from a recent trip or the wackiest photos of everyone's childhood. If you want to feature dozens of memorable photos, design a lovely photo collage for each month of the year. We offer two types of calendar printing services, including saddle-stitched calendars and wire-o-coil calendars.
Pretty Notepad
What better to manage your tight schedule than with a pretty notepad that can fit in any handbag or pocket? Small gifts like notepads can easily be paired with stationery and an engraved pen. Order custom notepads featuring your loved ones' addresses, names, a festive message and any other holiday artwork you'd like to include – the sky's the limit! Our top-notch notepads are printed on 70# uncoated text in a range of sizes to suit every individual need.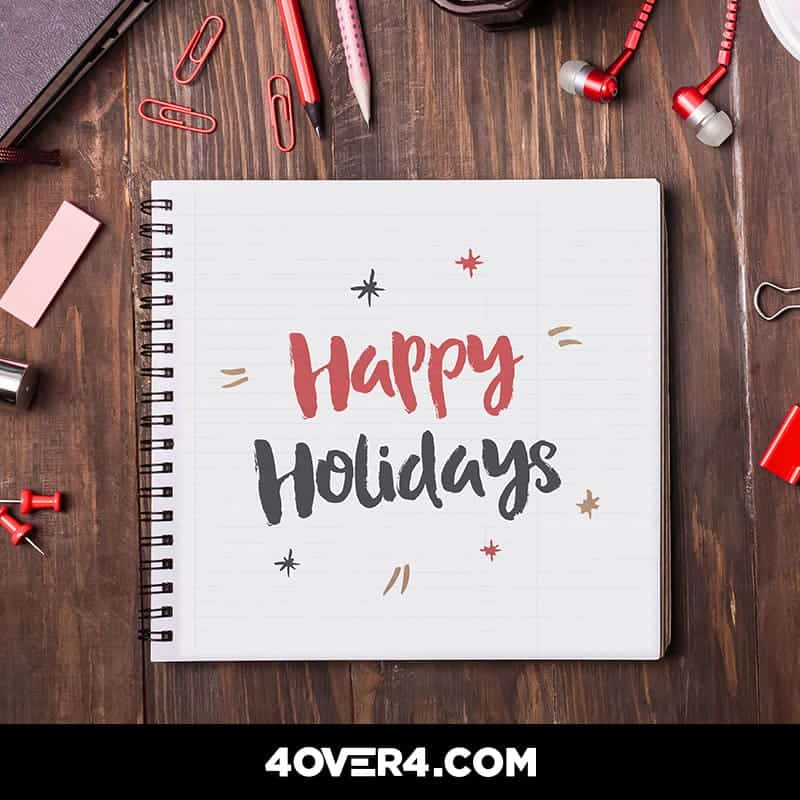 Drink Coaster
Looking for the perfect holiday gift for the man cave, den or bar? Order a custom printed drink coaster featuring your family's last name and coat of arms, a whimsical name given to the location like "John's Bar" or even pictures of family members and friends. Personalized coasters can be awfully memorable and striking – ours are available in four great sizes with optional seams!
Refrigerator Magnet
Refrigerator magnets are similar to calendars, but a bit smaller and more permanent. Just as calendars and puzzles, custom magnets can be printed with photos to commemorate your closest friends or your family members. Everyone in the family will love displaying a magnet featuring a photo of all the grandkids. And, your friends will be thrilled to be able to display that awesome picture of your last vacation. Our magnets are lightweight and adhere completely to the surface.
Gift Certificate
Not sure exactly what to give? A custom gift certificate is the best solution! Give your clients a gift certificate for a free dinner at a local restaurant, free massage at a spa and they'll love you forever.
Favorite Book Bookmark
Do you have a difficult time finding novel gifts for every avid reader or literary lover on your list? It's time to get creative when it comes to gift giving! This year, aside from giving his or her favorite book, perhaps you can try with something meaningful like a personalized bookmark. Order a custom bookmark featuring a quote from his or her favorite book. Our coveted bookmarks are available in a range of sizes and paper types.
Last Thoughts
Holiday gift-giving is fun whether you're sending Christmas gifts to your loyal customers or shopping for family members and friends. Giving those you care about a special gift they'll cherish for many years to come is incredibly fulfilling. Do you want to make holiday gift giving even more meaningful? Express your sentiments with our custom Christmas cards. Waste no time! Click the banner below and sign up now for 30% OFF your first order! Happy Holidays!