No matter how big or small your company is, print flyers can be a great way to promote your business. You may consider flyer printing as an essential part of your promotional strategies. In any business, it is important to make your potential customers understand what you are offering them. Cheap flyer printing is one of the best ways to spread the word. Yes, it is cheap, reasonable, and never fails to create an impression. So, ensure to have a unique flyer design that gets noticed instantly. Do you know how? Check out the ten ways to make your custom size flyers stand-out.
Print Flyer Graphics and Images
In recent times, more and more businesses are turning towards images and videos for marketing their products. People love to see colorful photos and clean texts. One high-quality image has the power to create more impact than numerous texts. A spectacular illustration or photo can be the basis of setting the right mood and story printed on the flyer. So, high-quality images are the focal point of flyer design. By using printed images or graphics on the folded leaflets, you can create a huge impact on your flyer design. A well-designed custom flyer can easily grab the attention of prospective customers. You may also use striking graphics that complement your product images as well as the brand to make your flyer and leaflets stand out. One of the best ways to make your print flyers attractive is to trust a printing service like 4OVER4. It is one of the leading online printing companies based in New York that is reliable and one of the best platforms to print high-quality flyers.
A Heading or Title for Leaflets

Focus on the heading or tagline to be printed on the flyer. It is important that your customers instantly get attracted to the printed text. A good heading combined with great design services can make your flyer fascinating and attention-grabbing. For instance, when an embossed flyer matches the stunning images and crisp texts, you create unique marketing collateral. Take time to understand your product, and what you are trying to highlight to the customers on flyers and then work on the heading. It is something that people will surely read. Ensure the customers go through the text on the flyer by making your flyer's title catchy and compelling. It should allow your customers to understand what to expect from the entire content in the leaflet.
Print Flyers Must Highlight Main Benefits and Features
What are flyers used for? The main objective of business cards, hang tags, or flyers are to promote and inform people. Whether an event or new product and service launch, festivals, or year-end sale, marketers use flyers everywhere to make people aware of the happenings. If you are running a club and need a quick promotion for any event, you can choose to print the next day club flyers. When you opt for next-day service, you receive the printed product within 24hrs provided you are within a reachable distance. You need to be specific about what you are selling and highlight the key features of the product or service on the flyers. Your customers must have a reason to pick your flyer and brand over your competitors. So, it is important to promote the key points by keeping it simple.
Easy Font Selection for Flyer Printing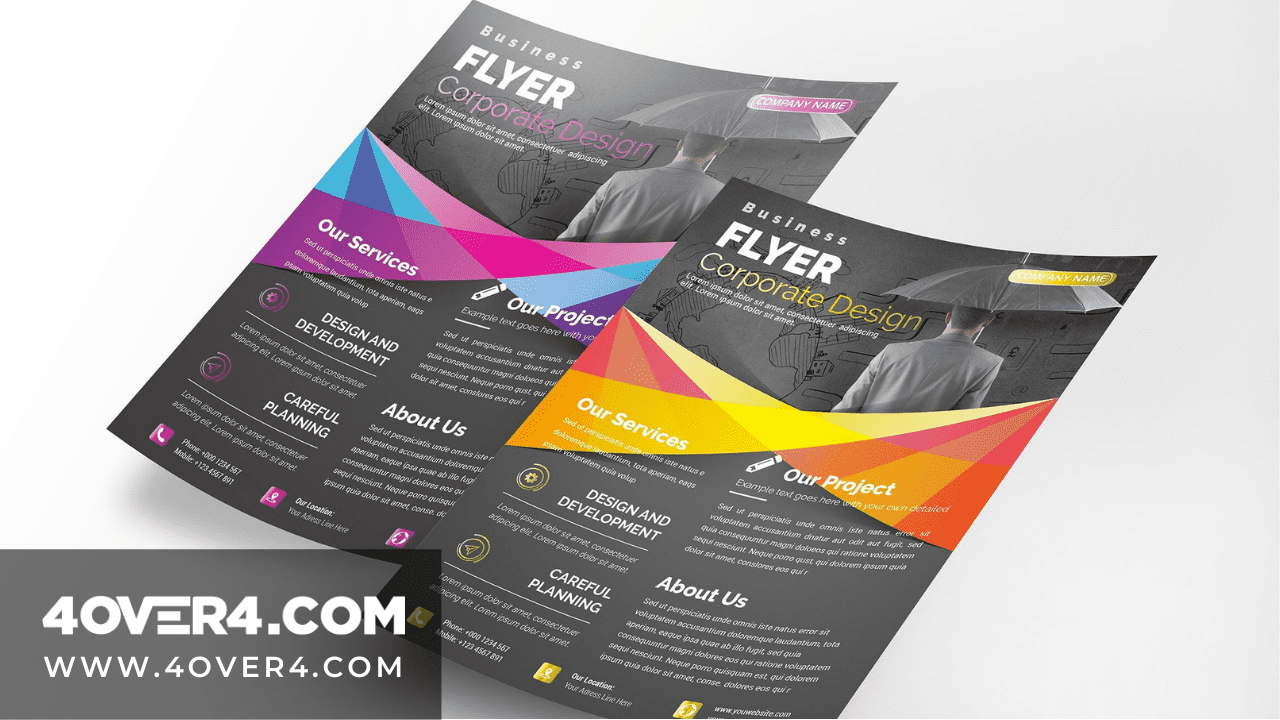 Source For flyers, you must always choose simple and clean fonts. Being too creative with your font selection can turn off your customers. The simpler the font is, the better it is because only then the customers can read it easily. Try to use a font that is great for printing to ensure that your target audience reads every text printed on it. Also, limit the various styles and sizes of fonts you use. Keep the selection limited to two fonts throughout the flyer design. Use one font for the headings and the other one for the rest of the text. If you are not sure how your chosen font would look after printing, 4OVER4 gives you an option to order a sample copy online. So now you can print the font on flyers only if you are convinced of your choice.
Simple and Less Content is More for Print Flyers
When you design a flyer, customers are more attracted to colorful graphics, interactive design, and paper quality. The next thing that they notice is the major bulleted points that describe the purpose of the flyer printing. So, simple words, to-the-point texts, and less content to describe your event or product and service should always be your choice while designing flyers. Whether it is a business card or a flyer, less is always more. A cluttered design can completely ruin a leaflet. No one has a lot of time to read stories while checking out a flyer. So, share limited information that best describes your objective of printing flyers. Let the texts, images, and titles speak for themselves. Whether you need custom-sized silk flyers, business flyers or staggered cut flyers, try to play more with shapes and finishes instead of cluttering your flyer with too many words.
Proofing the Printed Text is Mandatory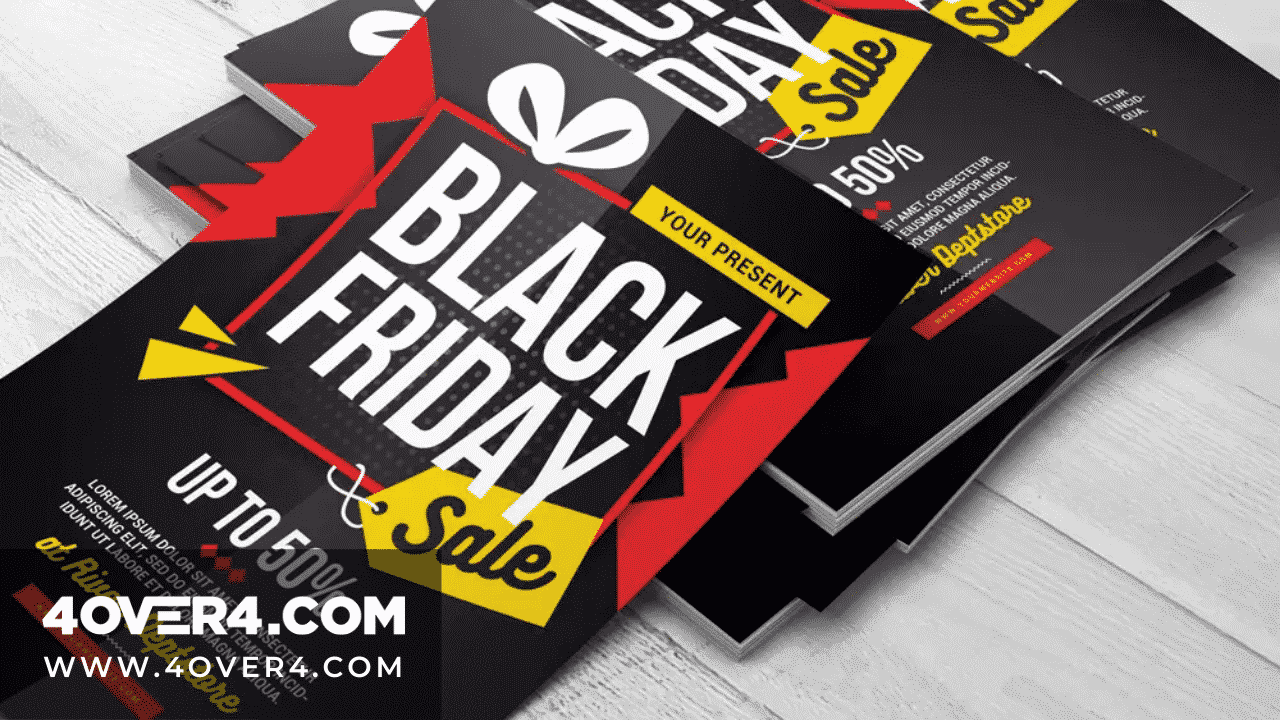 Whenever you print marketing material, it is vital to make them error-free. The flyer is no different. Grammatical mistakes and spelling errors in the printed text can create a poor impression on customers about your products and company. Your careless mistake in flyers printing can make people think that you may have the same attitude towards your products and services as well. So, ensure to proofread your text again and again before sending it for the final print. You may also take a second opinion and ask someone to go through every inch of the text and make sure they can understand what you are offering before giving the go-ahead for final printing. Make sure they can read it clearly and understand what you are offering. If your flyer text is about promoting some product or a sale, ensure that the prices and dates are printed correctly.
Add a Discount or Promotional Voucher to Your Print Flyers
Apart from highlighting the major benefits and key features on the print flyers, try to offer something to your customers so that they don't discard it. What can you offer with the help of printed flyers? A voucher, a promotional code, or maybe some super discounts for first-time customers, or a sample of your product before you launch it nationwide are some of the things that you may add to make your flyers stand out and attractive for the customers. It can also let you measure the effectiveness of the flyer in generating new business. 4OVER4 offer perforated or rip cards that you may use to add the offer to your flyers design. This way, even if your customer decides to discard the flyer, they will surely keep the perforated part with them.
Check the Text and Content Alignment
Right fonts and a simple layout are the keys to designing a successful flyer that stands out. If these two aspects are perfectly taken care of, it becomes easier to understand a flyer design. Next comes the content alignment. If your text is not aligned perfectly, then your flyer design can be in trouble. For instance, people usually read from top to bottom and left to right but, if you try to change this alignment to explore your creative side, the customers can be disinterested in reading it in another way. So, design a proper layout that is accepted by the people easily and also make you stand out.
Print Quality Finish
Once the designing part is over, the printing phase comes in. Do you know how to make the business cards and flyers printing effective? It is by choosing a perfect paper stock and the right finish. Picking a laminated finish or a glossy paper stock for your print flyers can help to create a great first impression. You can think of die-cut flyer designs or folded leaflets to attract people while distributing your flyer. 4OVER4 offers a wide-range and the highest quality paper selection, including uncoated cover, gloss cover, cream uncoated cover, synthetic plastic, white linen, and metallic champagne, ice, and pearl. Apart from the quality finish, you can also focus on the paper stock to make your flyers stand out. The paper types available with 4OVER4 are 100# Gloss Textm, 70# Uncoated Text, 14pt Gloss Cover, 14pt Uncoated Cover (30% Recycled), 16pt Gloss Cover, 13pt Uncoated Cover (100% Recycled), 14pt White Linen, 6mil Synthetic Plastic, etc.
Impact of Folded Leaflets
Finally, considering folded flyers can make you stand out. A gatefold, half-fold, or tri-fold flyers make an additional impact when it comes to flyer designs. Long paragraphs can turn off your readers. Dividing the information into various segments under separate sub-headings in each fold of the flyers can help people understand what you offer very easily. You may summarize your content and explain it in bullet points and infographics to make it an interesting and easy read.
Conclusion
When you create your next full colour flyer design and think of printing, keep the above tips in mind to stand out. The 4OVER4 team is knowledgeable and skilled in giving a high-end finishing to your flyer designs. Our pricing is cost-effective and the customers can also avail discounts throughout the year. We have the fastest turnaround times and always try to make your experience with us pleasurable.