You cannot deny the fact that presently the competition is fierce, whether it is online stores or a physical one. Whatever you sell, you need to be unique with your ideas and materials. With Thanksgiving and Blackfriday approaching in the next three to four months and the situation being worse due to Covid-19, the retailers are all slashing prices. Anyone can get lost amid such noise and showering discounts. So, how are you making sure to draw the attention of the customers and make some noise with your sale? It's all about marketing your message in the right way, and cheap sticker printing is one of the best ways to answer your customer's needs. Let's check out the ways to use high-quality cheap sticker printing to answer the needs of the people.
1 – Use Cheap Sticker Printing as Super Signage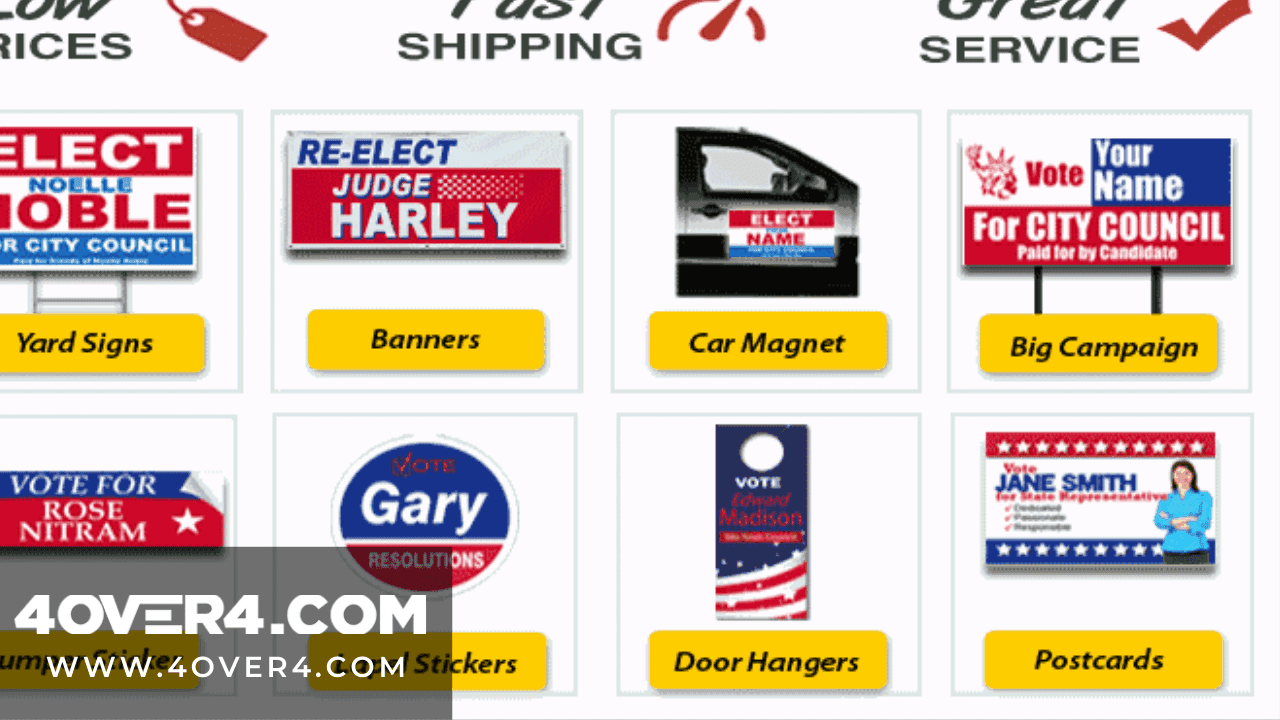 Source
For all the store owners, the in-store signage custom
die-cut stickers
ensure your customers know exactly where to search for the things they're looking for. Whether you wish to highlight discounts, product types, or upcoming deals, round vinyl stickers in full color or the business card stickers are a great way to answer the needs of the customers and promote your brand. If you are wondering where you can print such stickers, any trusted printing company like 4OVER4.COM can be your ideal destination to print the right stuff.
2 – Love for Labels
Next, you can use cheap stickers as business labels or to highlight a product discount. No wonder the popularity of custom labels and roll labels are increasing with each day. Popping a sticker onto the
premium labels
or just adding cheap sticker prints on the packaging attracts instant attention of the customers while they browse the products in your stores. The cheap stickers for business labels come in a range of shapes, sizes, and cuts. You just need to ensure they complement your product packaging and are bright in color for instant recognition or attention.
3 – Instant Fix for Sudden Plan Change with Cheap Sticker Printing
Are you done with your flyers and business cards or pop up display printing but, a situation like Covid-19 comes up? It is obvious that you would like to change your promotional plans keeping the situation in mind. Isn't it?  To assure people that you care for them, or promote social distancing and the use of a mask every time people enter your store, you can easily use cheap
custom stickers for Covid-19
.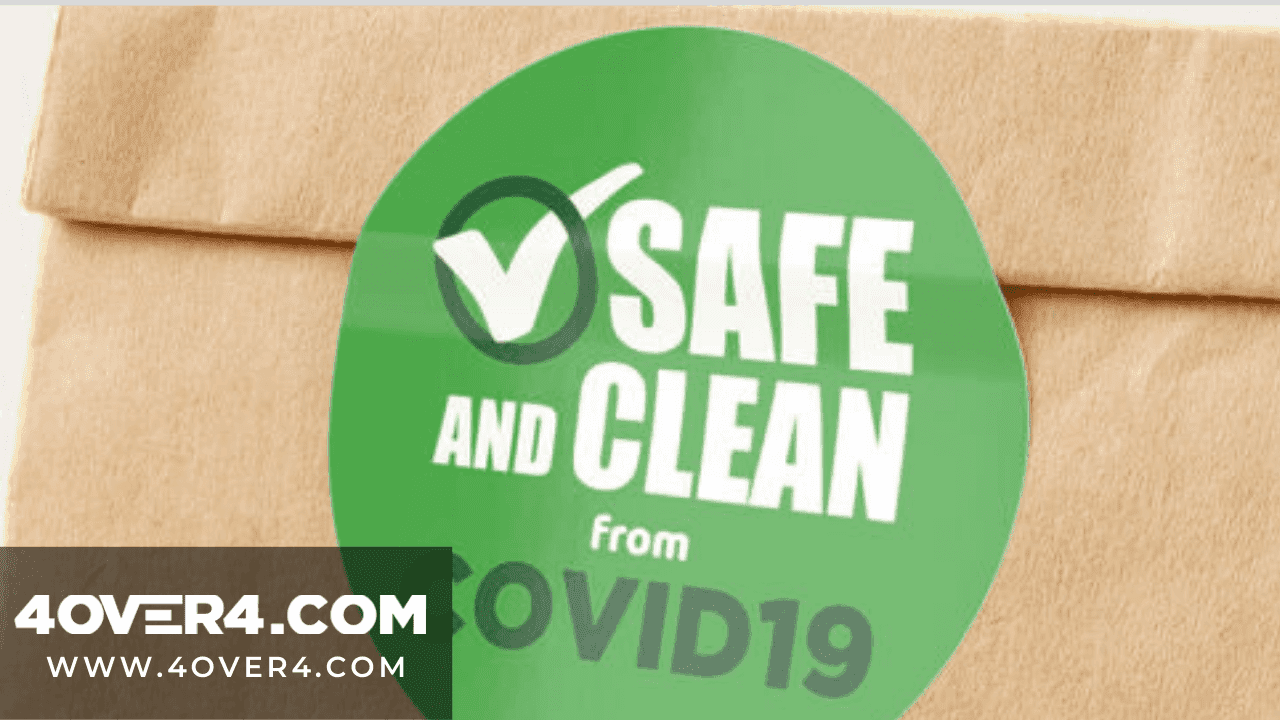 Source
Are you wondering if the cost of your flyer printing will be a complete waste? Do not worry and just keep calm as printing custom stickers allows you to stick them on the blank space of your print flyers. Not just for such situations, cheap sticker printing with the right message helps to re-purpose your existing marketing material affordably.
4 – Stickers Printing for Social Shutout
If you want to draw your customers' attention and wish to see them excited and enthusiastic about your sale, use the affordable and cheap sticker prints with a hashtag. You need to attach or stick them to your existing promotional packaging once the preview of your sale is out to see the results. Use the promotional hashtag stickers to share your newest collections and create a buzz for the people to shop like crazy on sale day. Make your stickers attractive by using bold typography and vibrant colors. Interactive stickers can also be created to connect with your customers.
5 – Logo Stickers for Final Flourish
Small customization like logo stickers to seal the packet can be a great idea to answer your customers' needs when you deliver your product to your customers. Adding your website name or brand logo printed on the sticker to your package can quickly get your name out to your audiences. Whether you are using a plain packaging or a luxury finish packet, the personal touch with cheap sticker printing can make your customer happy and satisfied. Play with the shape of your brand stickers using custom die-cut options to make your brand stand out in the crowd.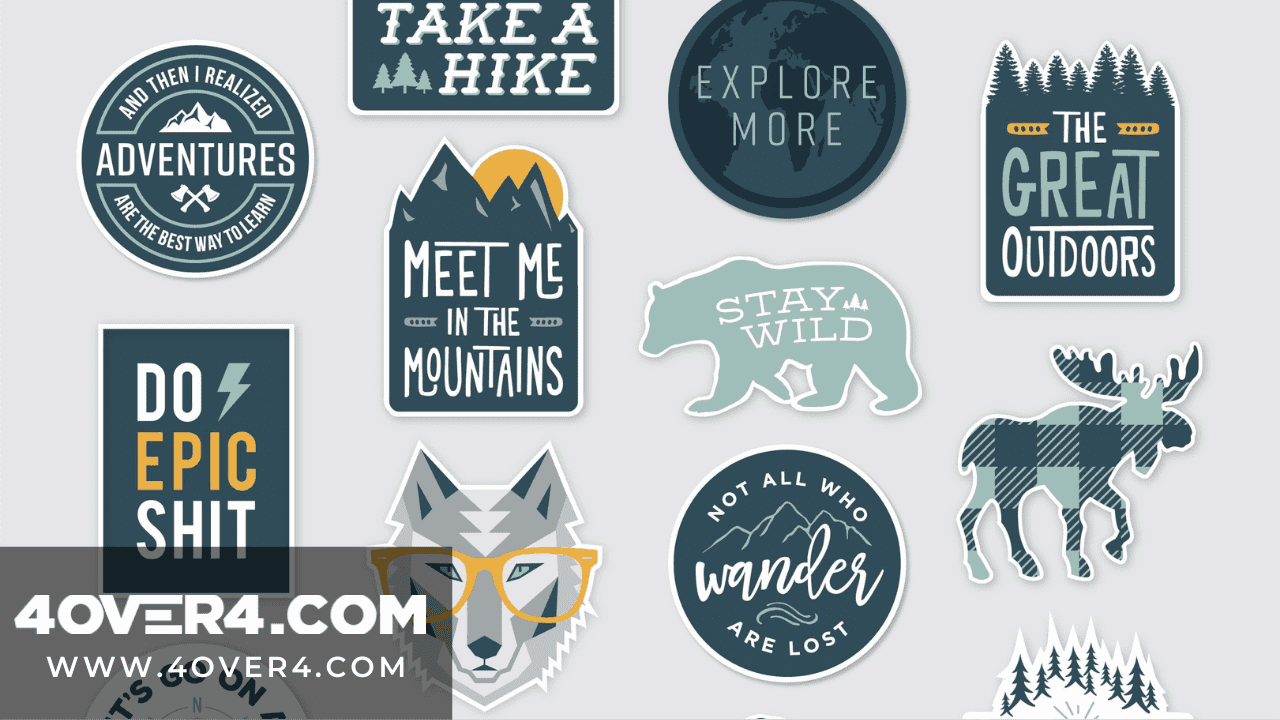 Source
6 – Cheap Sticker Printing for Sign Up Sheets
Events and office parties can get hectic at times. The custom print stickers are a great way to beat the boredom. Get the reusable themed sign-up sheet stickers printed for your company as they help with team-building exercises, office outings, or potlucks.  Custom sign-up stickers are also significant for teachers who have often to plan field trips and parties or school events. You can find a variety of materials for sign-up sheet stickers, and they can be used anywhere you want. Make them vibrant and bold as the customized bumper sticker signs are one of the best tools for grabbing attention and conveying your message to more people. You can easily display it in the common areas, which makes your event plan quick and simple.
7 – Mementos and Travel Logs Cheap StickerPrinting
There is hardly anyone person who doesn't like to travel and create memories. People value experiencing new things and love to preserve memories in the form of albums. You all must be having your memories stored. What if you could display them and live every moment without having to turn over a dusty album on the shelf? 4OVER4 can turn your memories into high-resolution
wall decals
and murals for your office and home. They print it on a large scale and this helps in decorating desks, rooms, or office cubicles with amazing memories. Not just travel logs, it can be the quotes you love, motivating images or texts to inspire your employees. It can also be just a small token of appreciation stickers on the desk. Stickers are a great way to boost and brighten up your space.
8 – Cheap Sticker Printing for Wedding Announcements and Planning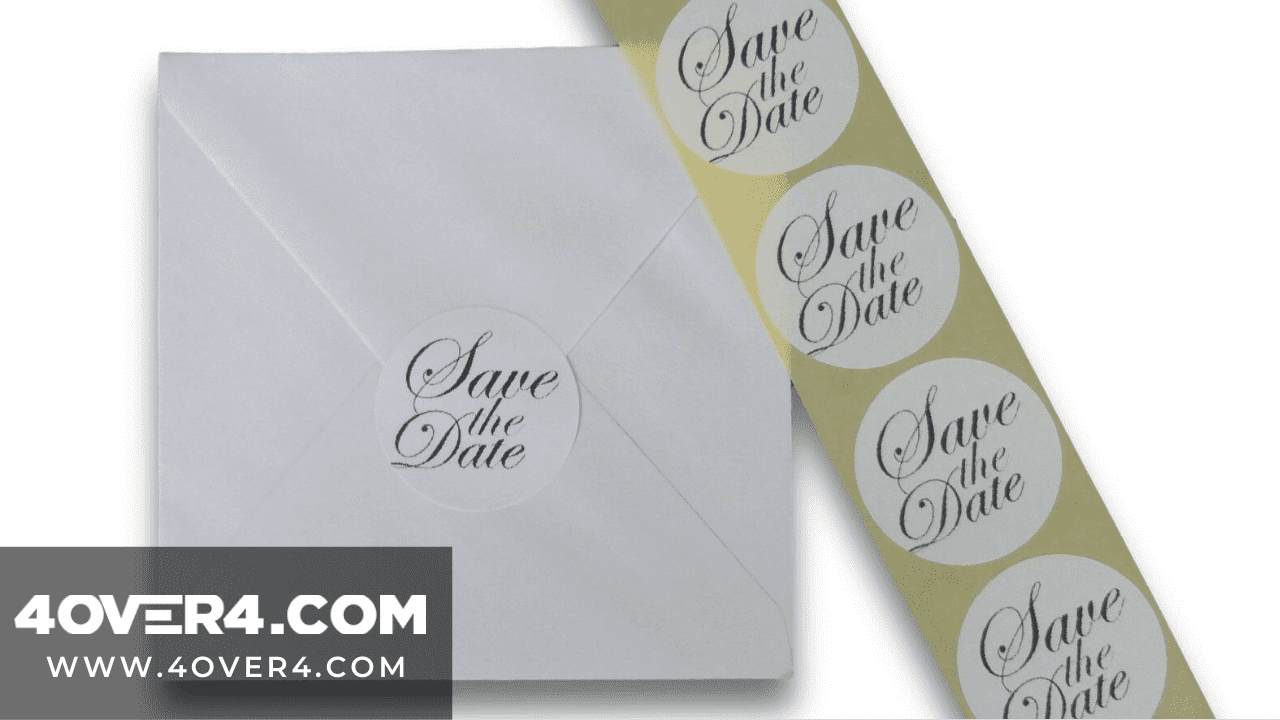 Source
When it comes to wedding announcements, theme decorations, and wedding planning, custom print stickers can be used in several ways. Using stickers instead of traditional elements can make your wedding a cost-effective affair. Make your style unique and add creativity to your wedding preps with the help of customized cheap sticker printing decals and stickers. It can be "Save The Dates" for peeling and sticking multiple times for reminding the guests about your wedding date. You may use the custom size stickers for dressing up every table by designing it as individualized placeholders or keepsakes. Personalized game stickers or photo decals can be decorative and elegant additions to your wedding memories.
9 – Business Card Cheap Sticker Printing
One of the essential items for promotion is business cards. Whether big or small businesses, you hand over a business card for promoting goodwill. It does not guarantee success for your business as people are often seen discarding it in the trash within an hour of receiving it. What if you can make your business card stick on shelves, laptops, cars, or refrigerators? The business card stickers let you achieve success in becoming a lasting fixture in your client's world.
10 – Easy Navigation with Conference Badge Stickers
Add a little bonus to the swag bag for your conference attendees with conference badge stickers. In trade shows and conferences, the crowd often makes it a challenge to find your way around. Printing the floor plan on the sticker conference badges with your brand logo can help the attendees get a better sense of direction. It can also help in promoting your brand successfully whenever the attendees move from a keynote to a break session.
Conclusion
With customizable, cheap sticker printing, you can affordably and efficiently promote your brand and meet your customers' needs. 4OVER4.COM is a leading and trusted printing solution for all the people looking for custom printed cheap sticker printing online.