School's in session and sports are in high gear!  Whether it's

peewee

soccer or college football, schools and organizations are in a frenzy to show off their school pride and garner support from their fans.
Enthusiastic fans have so many options when it comes to demonstrating their school spirit.  
From the clothes they wear to the banners the wave, it's all about sharing your love of the game and dedication to your athletic team of choice.
For fans of every sport imaginable, we've put together a list of must have promotional products to cheer your team to victory!!  Check them out below:
1. 

Banners

-

Every team needs a custom printed banner that can travel with them!  

Banners made of premium UV resistant vinyl are ideal for both indoor and

outdoor sports and can

easily be rolled up and transported to the next game.  

Decorate your banner with an image of your team mascot or emblem.  

Use your school colors and school name, i.e. Windsor School Wildcats.  Have your athletic organization or school hold a contest for the best banner design as a way to get the fans excited about the upcoming season.  
2. 

Car Magnets

-
Let's face it, no one not even the most dedicated soccer mom wants to put a bumper sticker on her car anymore.  
Luckily
for us there are car magnets that share the same function without wrecking your car's finish.  Design car magnets of varying sizes, one to put on your vehicle and another to place on a refrigerator or office filing cabinet.  
Car magnets are relatively inexpensive and offer fantastic fundraising opportunities.
 Sell them at games as well as in your school store.  
3. 

Yard signs

-

No longer just a tool for politicians,

yard signs

are

the latest way of displaying your team loyalty to the masses.

 Place yard signs on your front lawn or strategically position them around your home field.  Yet another great promotional fundraising tool for your athletic department.  
4.

Stickers

-
Away games tend to be more challenging for athletes, so why not find a simple and easy way to show team pride.  
Stickers with your team mascot or logo offer fans of all ages a way to encourage their team to victory.
 Everyone loves a sticker!!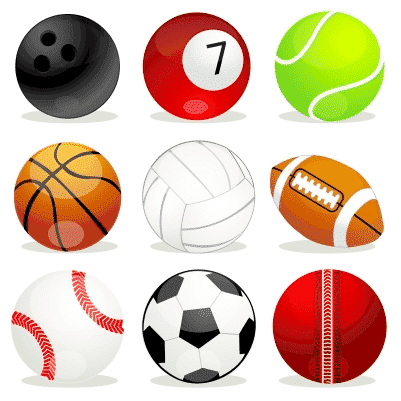 5. 

T shirts

-
Parents, grandparents, uncles, aunts, you name it everyone wants to support their kids!  Custom printed t shirts allow family members and friends to promote their athletic league at all times.  Design one of a kind t shirts to be sold at fundraising rallies, games and the school store.  
Custom t shirts allow sports teams the option of printing an emblem on the front and a large team image or graphic on the back.
 If your team is the champion of their division, you may want to include "2013 Tri-State Basketball Champions".
6. 

Buttons

-

Need a promotional tool that has mass appeal?  Create unique buttons for your athletic team.  Once again using your team emblem or an image of your mascot, you are like a walking billboard for your favorite team.
Buttons can be purchased

as

traditional pinback

or for more fundraising opportunities, they can also be made as button mirrors, magnets, coasters or

keyrings

.  

A little something for everyone!
7. 

Mugs

-
Have fans grabbing their cup of morning coffee with pride!  
Personalized mugs are one of the most popular marketing tools out there.
 High quality ceramic mugs at a great price means that you will have fans buying one for home and another one for the office. 
8. 

Mousepads

-
Get your latest team photo and print custom
mousepads
!  Fans can rock their team spirit at work, at home, at school and anywhere they take their laptop!  Talk about extreme exposure.
A nice idea is to create two different mouse pads, maybe one with a team photo and one with your team name and emblem.  Fans can buy one of each.  Did we mention...

mousepads

make great stocking stuffers for the whole family!
9. 

Puzzles

-
Both for beginners and experts, custom printed puzzles are an unusual way to show off your team loyalty.  Set yourself apart from other schools and organizations and offer promotional gifts featuring your team mascot or a photo of your team holding a championship trophy.  
Custom puzzles will certainly offer fans a way to share their love for the sport and their team.
 Puzzles make terrific holiday and birthday gifts!
10. 

Notepads

-
Inexpensive and extremely useful,
custom printed notepads are key for any promotional campaign.
 With notepads, you have a ton of options
just use
your imagination. 
Simply print your team name across the top, add a photo or create a calendar consisting of all your home games.  Whatever you decide to do, make sure you leave enough space so that fans can jot down notes, shopping lists and reminders.  You can even make your
notepads
magnetic!
Promotional tools allow fans to show their team spirit and financially support their athletic department or organization.  After all, uniforms, equipment, training camps and transportation are not cheap!
We hope you found these rocking promotional tools useful.  Let us know how your fans promote their school spirit!
Images courtesy of: nirots/FreeDigitalPhotos.net digitalart/FreeDigitalPhotos.net