Don't let your business be left in the dust by your competitors! Start using QR Codes (Quick Response Codes) to market your business to a larger audience.
QR Codes are not just for bus stop billboards, small businesses can use them as well in a lot of innovative ways
. Check out this list of smart ways to use QR Codes that we've compiled for you! 1.
Business Cards
– Sure a business card gives potential clients your contact information, but what about your story. A well placed QR Code can educate people about you, your business experience and relevant graduate degrees.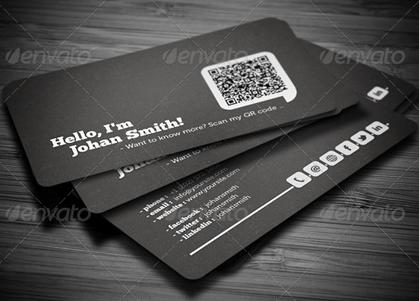 2.
Letterhead – When designing your custom printed letterhead, take some time to add a QR Code
. Place it on the bottom right corner where customers can easily scan it with their smart phones to learn more about your business and its goods and services. 3.
Business Envelopes
– Whether you are sending out mailings or invoices, adding a QR Code to a business envelope is much appreciated by future customers. Life's a juggling act; simplify it by directing customers to your website or landing page with a QR code. 3. Guide customers to view the latest products and services you offer. QR codes can also link potential clients to relevant customer reviews. 4.
Flyers
– Need a way to drive consumers to your website? When putting together a promotional flyer, add a QR Code that leads them to a special discount. Make sure to use an enticing call to action so they can't help
put
scan your QR Code. For example, "Scan now for incredible savings!".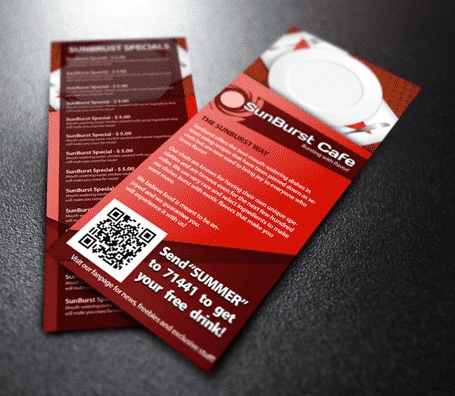 5.
Postcards
– Clubs and promoters love to use postcards to announce upcoming events.
Space on a postcard is limited, use QR Codes to link your audience to a list of upcoming featured DJs or concert events
. 6.
Posters
– Small businesses are known for displaying posters throughout their stores during the holiday season. A smartly placed QR Code can take customers to exclusive coupons and special offers exclusively for in-store purchases. 7.
Menus
– Own a restaurant or café? Place QR Codes on your menus next to house specials with a link to a video featuring the chef talking about his inspiration for the dish. QR Codes can also be used for nutritional information.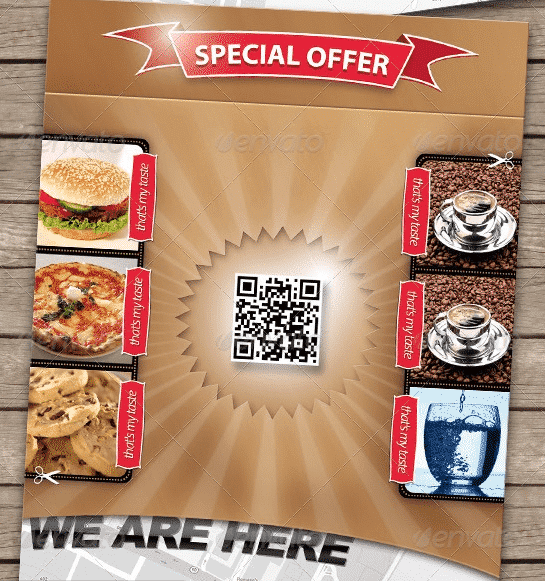 8.
Table Tents
– A variety of businesses like spas, restaurants and retailers often use table tents throughout their stores to announce events and sales as well as specialty drinks and desserts.
Adding a QR code allows them to get more detailed information than a traditional table tent
. 9.
Wine Labels
– Most wineries have a long and fascinating history.
The addition of a QR code to the wine label is a great way to introduce connoisseurs to your story and the inspiration for each particular selection
.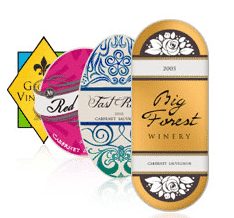 10.
Custom T shirts
– That's right!
Customers can scan your company t shirt and be led to your URL for more information
. Take customers to a "Best Picks" page or promote a new product.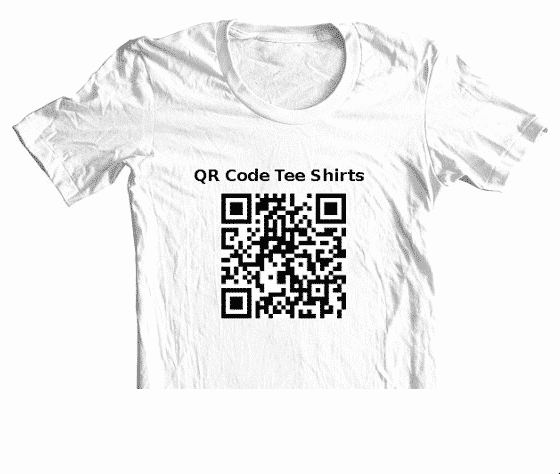 Breathe new life into your business with QR codes! Drive more traffic to your website! Most importantly, grow your customer base and profits with current marketing strategies! Have your own ideas for creative QR code placement? Let us know in the comments below!
Images courtesy of: Pinterest.com