Is your home or office dull and boring? It's probably just missing a spark of creativity, but you can bring life to your space by injecting a visual appeal to your walls. Commonly, people use custom stickers to add pizzazz to a space. But, vinyl stickers of all shapes and sizes serve a myriad of purposes from business advertising, office branding, wall and home décor to a unique way to display your own artwork. [caption id="attachment_7452" align="aligncenter" width="720"]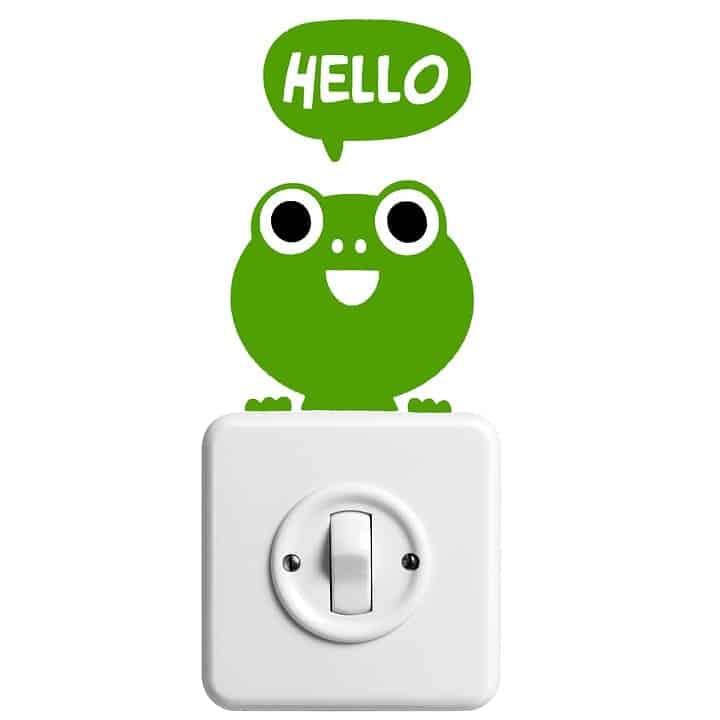 Creative wall decals[/caption] Wall stickers are fun, affordable and easy to apply. Not only do vinyl stickers embellish your space, they can transform your home into a gallery. These versatile tools allow illustrators and graphic designers to show their creativity through small decorative designs or giant pieces of art. The great thing about vinyl is that it is removable, easy to clean, durable and available in a range of colors. So, if you are a designer or illustrator looking for a high-impact solution or a way to portray your work, vinyl stickers are a great option. Before you start working on your artwork, think about your main theme and your target audience. Then, choose the right colors and size for your space. Ask yourself these questions: Will my audience like my decals theme? Will my decal design be memorable? Will the sticker complement my home or office interior design? Make sure to design an attention-grabbing piece with good color contrast. We, at 4OVER4.COM, offer decals in custom sizes and die-cut shapes, to help you create unique pieces that mesmerize your audience. The best part is that you don't have to break the bank, we are currently offering a limited-time promotion: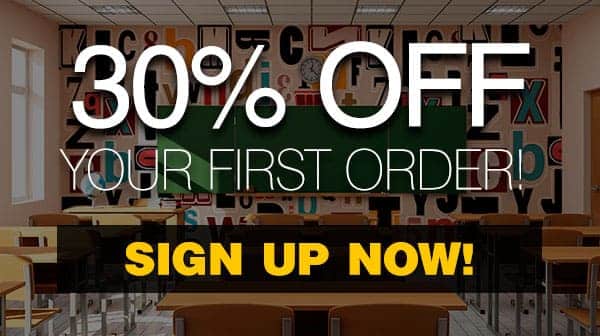 From simple flowers, mandalas, to a vector map collage, the possibilities are endless. If you want to learn from the experts or spark your imagination, check out this collection of 10 free tutorials that will guide you from the idea phase to the finished product. We've trawled the web looking for the most useful tutorials to help you create stunning vinyl wall art - Just look at what we've uncovered for your inspiration:: #1. Design Vinyl Wall Stickers This is one of the most popular online tutorials for designing vinyl wall stickers. Ben the Illustrator provides a step-by-step free tutorial on how to create and prepare artwork for making trendy wall decals using Adobe Illustrator. #2. Design Stickers in Photoshop Ready to be Printed on Vinyl This DigitalArts tutorial is by two sticker design giants: Daniel Lowe and Norman Hayes. This tutorial takes you through the entire creative process of creating striking sticker art ready to be die-cut and printed on vinyl. #3. Create a Vintage Style Barber Logo Designing vinyl sticker logos is one of the most common tasks for designers because businesses are looking for creative ways to increase their brand awareness. We understand that logo designs range from elegant, fun, playful to serious depending on the industry you're in, as well as your business identity, but we wanted to feature one example: This tutorial reveals detailed instructions on how to create a logo design for a classic barber shop using a vintage theme. Check out this step by step guide to see how each element is crafted in Adobe Illustrator. #4. Create Simple Flowers with Gradient Mesh Check out this tutorial and learn how to create beautiful flowers with the Gradient Mesh function in Adobe Illustrator. This tutorial walks you through the process of creating the shape of the petal to using the Gradient Mesh. #5. Create a Vector Map Collage Whether you want to create a world map or a map of the United States for your office, library or classroom, this tutorial from DigitalArts will give you some insights on illustrating a map from any country. More specifically, you'll learn to create a stunning Australian map that highlights the diversity within the country. In this project, two programs are used: Adobe Illustrator and Photoshop. #6. Create Colorful Vector Character Art This complete tutorial will teach you how to create a fully digital image from an initial sketch. Follow this step-by-step guide to learn how to control vector paths to create smooth angles and view the necessary stages to complete an artwork piece in Adobe Illustrator. #7. Draw a Mandala Since Mandalas are used to evoke healing, meditation and a feeling of relaxation, we thought it would be handy to include this Adobe Illustrator tutorial to our list. Brazilian artist Breno Bitencourt shows how to quickly and easily create a mandala using Adobe Illustrator's vector drawing tools. #8. Create a Crafts Inspired Vector Kids Illustration If you want to brighten up your kid's room, check out this tutorial to learn how to create some cute and simple kids illustrations of a car and airplane with Adobe Illustrator. #9. Create a Pop Art Avatar Are you a fan of pop art? Then, this tutorial is for you. You'll learn how to recreate the illustration style used for pop art. This effect is achieved by using custom patterns and different color combinations to create a pop art effect for your avatar. Plus, you'll also learn how to keep a pop art style consistent in your avatar no matter the size you chose. #10. Create a repeating Pattern Adobe has created a tool that will make the pattern creation process both fast and easy. When creating patterns, you have a number of options. You can make use of the patterns installed with Illustrator, draw a pattern, select a pattern from a photo or scan one in. Exceptional vinyl decals should showcase a unique style through their shape, color, and creative touch. We hope this collection of handy tutorials can be helpful resources to creating amazing vinyl wall art, as well as a source of inspiration for those who want to work on their own custom designs. Whether you want to come up with sweet, inspiring or stop-them-in-their-tracks vinyl stickers, we offer residue-free and re-positional 8mil low tack kiss cut decals in custom cut-out shapes as well as custom sizes to help you create the type of decals you want. Don't forget to create your account to get 30% OFF your first order. Do you want to learn more information about custom decals? Visit our vinyl decals' page and view our important facts on applying, caring for and storing your custom decals.