There is not a single line of work that I can think of that does not stand to benefit from business cards and if it is unique gold foil business cards, then the impact is at another level. I always say that they are your mobile sales team and so you should give them some thought. Now just think about a gold-clothed sales team, how much more would they do? How many more heads would they turn? Granted- there are some careers where this will be a bit too much but for others, it will work like a charm. Let's talk about 10 best careers where gold foil business cards rule!
1- Jewelry making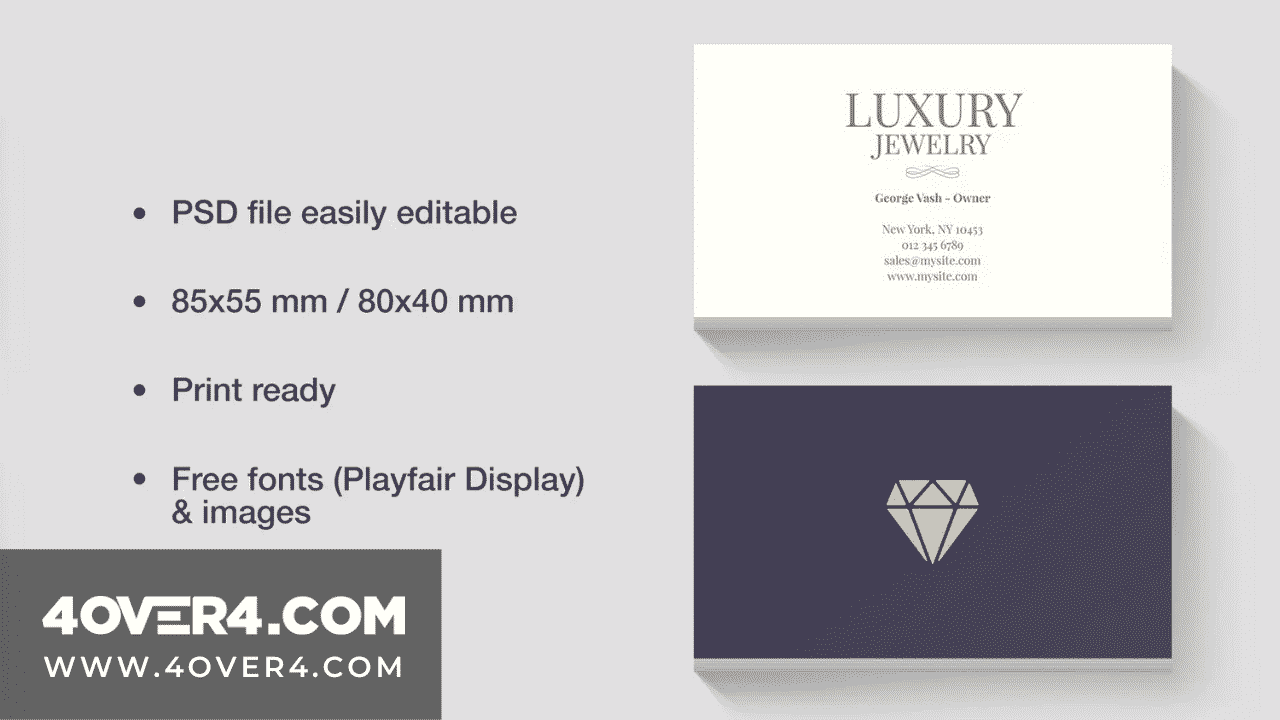 Source If you deal with hand made jewelry, you could give a special experience to your clients with gold foil business cards. On top of standing out from the rest of the cards, you give a preview of your quality. People will automatically associate your jewelry with luxury, and this is always a plus. You will be able to communicate elegance without extra effort; all you have to do is hand out your card and let it do the talking.
2- Interior Design
Many people looking to recreate or decorate their interior spaces are looking for quality. They want to know that they are dealing with a sophisticated professional. Gold embossed business cards are going to help with this because potential clients automatically imagine elegance and great design when they encounter a classy business card. It will also make it easier to strike a worthwhile rapport.
3- Gold Foil Business Cards in Hospitality Sector
This is an industry where the classier you can be, the better. A five-star rating emblazoned on a gold foil business card feels potentially more convincing. Anyone holding a bunch of cards from different hotels and destinations will automatically be drawn towards gold highlights on one of them. Getting the attention is half of the deal, but a necessary half that will probably avail an opportunity.
4- Gold Foil Business Cards for Realty Business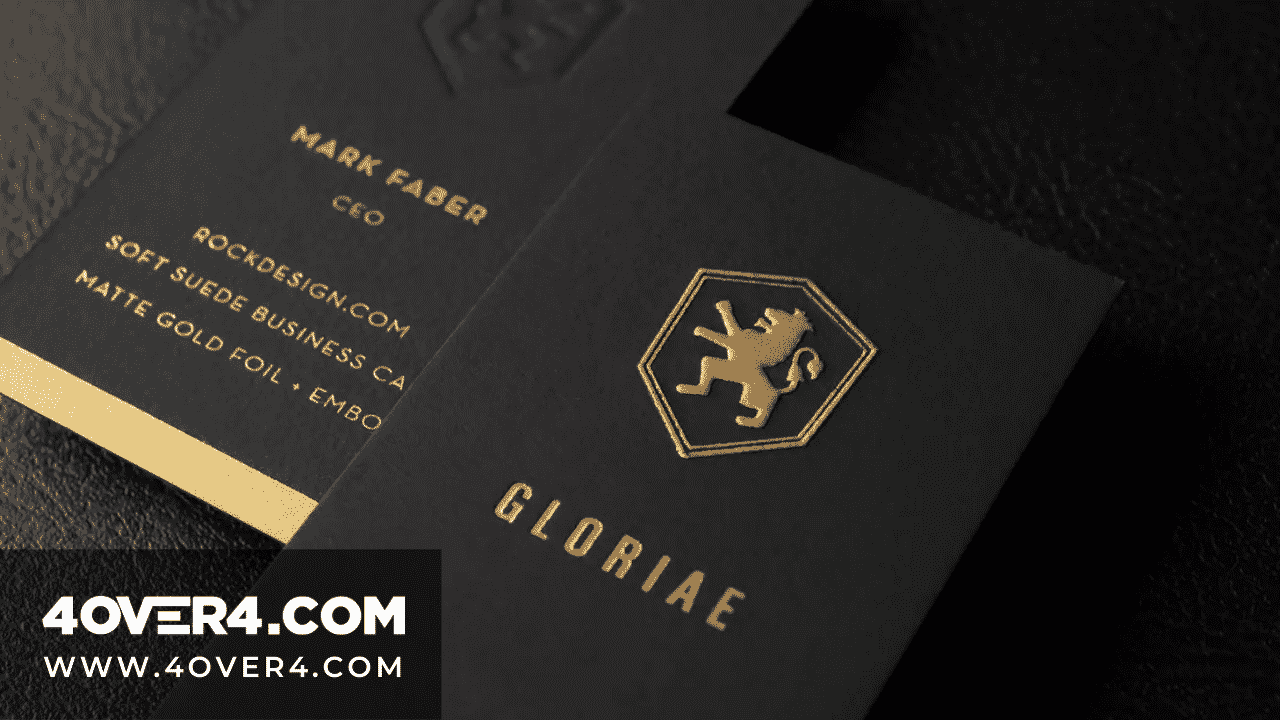 Source Everyone is drawn to a realtor who is sure of themselves and is impeccably dressed. Do this part and I can assure you that gold foil business cards will match your effort. Exceptional business cards paired with great deals and bargins will make an amazing presentation!
5- Exotic Cars
When you speak the word exotic, it calls to mind rare, glistening, elegant, and cutting edge as accompanying words. A dealer of exotic cars stands to benefit greatly from gold foil business cards because of this. The introduction of an exotic car dealer just perfectly goes hand in hand with the beauty of a golden card, doesn't it?
6- Travel
I was once handed a card by a tour and travel agent for their company, and I just had to go online to look at their site. It had bright gold highlights around the edges and looked really fancy. Their site did not disappoint either and I ended up recommending them to a few friends- some of whom followed up for a booking. I am pretty sure if their card had been plain and boring it would have been forgotten a few minutes after the encounter. This just goes to show how important a good quality metallic finish business card is for conversions.
7- Gold Foil Business Cards for Fashion Business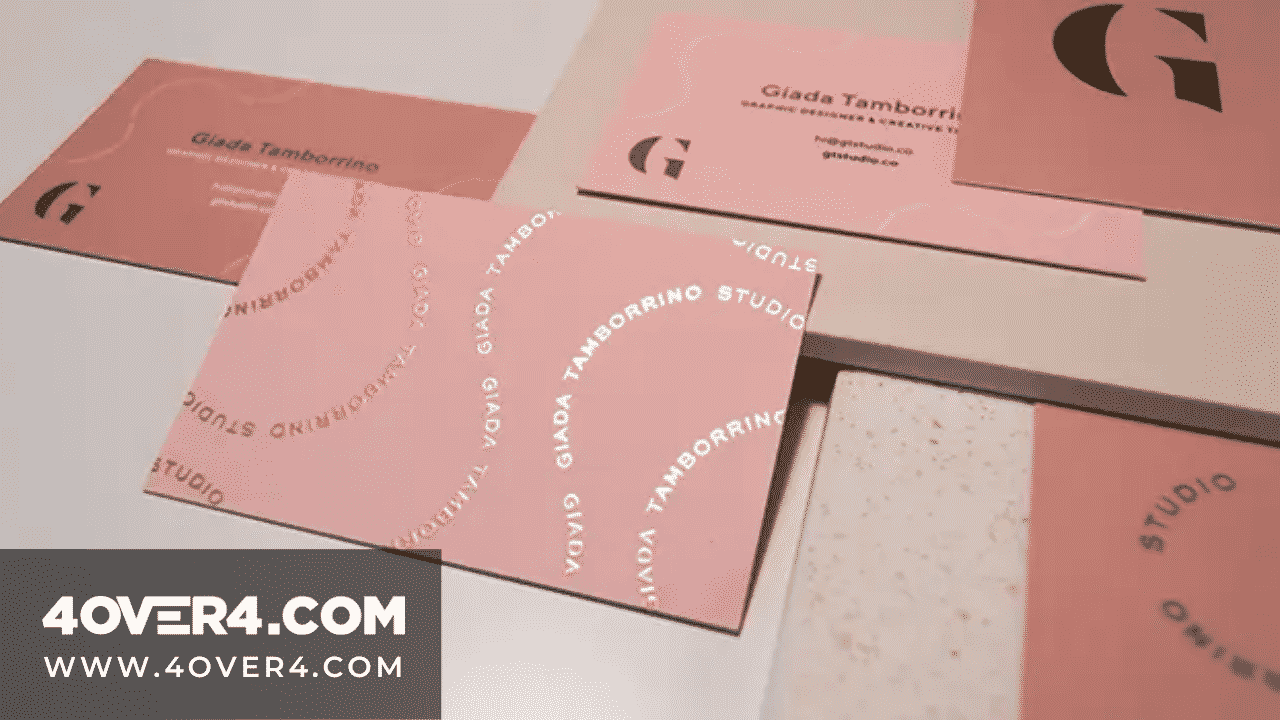 Source Elegance, style, and uniqueness. These are three things that any fashion designer worth their salt needs to think about. Rose gold foil business cards will add that sparkle to your name in more than one way. I am pretty sure I would call up a fashion designer with a fancy and unique card than one with a plain card. It is simply more attractive and professional, and this is what I want for my fashion.
8- Evangelism
Being consistent in your words and actions is the backbone of any great person. It follows that an evangelist would pass a message of attention to detail and keenness. Now, who would not be willing to listen to an evangelist like this?
9- Life Coaching
Metallic business cards generally speak power, and isn't this what you would want in a life coach? First impressions are generally very important, and a unique business card gives a great first impression. Communicate strength, professionalism, grit, and determination with your business card. It is easy to make a lasting statement with something as simple as a foil color business card.
10- Wedding Photographer
Wedding photography is, above all else, a very visual career. Just think about the kind of impression that holographic foil business cards would make in such an event. Everyone receiving such a card from a photographer would believe that their work is in good hands. This translates to more business and a lot of revenue! In summary, think of the business cards that you decide to get as a form of investment either into your business, image, or both. You are bound to get good returns if you invest wisely. According to the Small Biz Trends 2018 and 'Statistic Brain Research Institute' in 2018, 72% of people judge a company or person based on the quality of their business cards. This shows just how important looks are when it comes to business card printing. Now that you have this information, don't let it go to waste. Tell a friend to tell a friend and everyone can gain a lot from their business cards. All it takes is good card design like gold foil business cards, the right information, and cutting edge finishes!