We have less than 8 Fridays to Christmas! It's finally the perfect time to reflect on amazing vintage Christmas cards. Christmas is magical in itself and we are glad it's a block away. Cards are one of the things that go hand in hand with Christmas. It might surprise you to know that people begin shopping for Christmas cards as early as after Thanksgiving so that they can beat the holiday rush. We are here to help you beat the rush. The first Christmas Card popped up in London in 1843. John Calcott Horsley created the first Christmas card which was petitioned by Henry Cole; neither of them would know the impact that they would cause! The Christmas Card was created with lithography on stiff cardboard (5 1/8 X 3 ¼ inches) in dark sepia. The card itself was divided into a center with two side panels; one on each side. This Christmas Greeting Card was sold on the market for one shilling each; only 1,000 copies were made. After this Christmas Card, the following year vintage Christmas Cards designs flourished- of course, these were referred to as picture-makers. That being 177 years ago, you can see how evolved the cards have become. Fun fact, over 2 billion Christmas cards are sent in the US each year. That is a big number and it goes to show how appreciated Christmas cards are.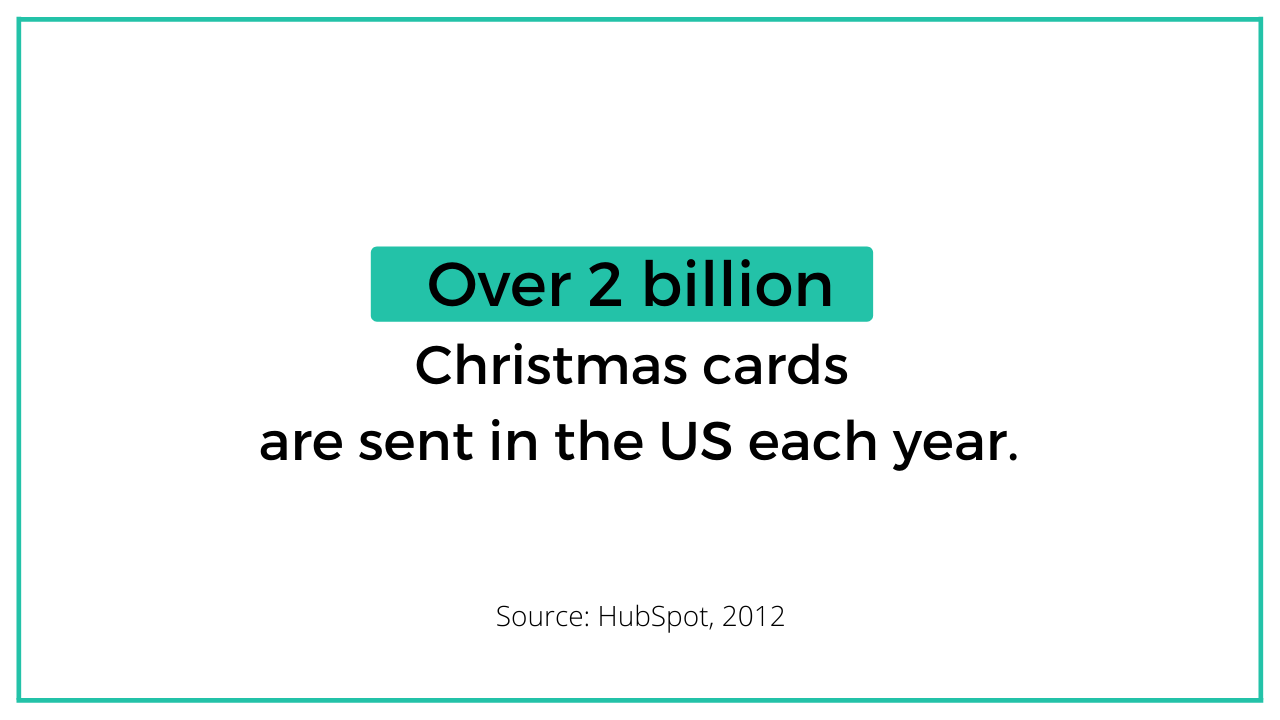 What does vintage Christmas cards mean?
Let's start by understanding what vintage means. Vintage, at least for me means an old masterpiece. Some argue that if you say something is vintage it has to be from 20+ years ago. According to Urban Dictionary, when you say an item is vintage, it means the item is of age, usually from around the 1920s to approximately 20 years ago. Vintage is also used to refer to an item that is recently out of style with the potential to make a comeback. So when we talk about custom vintage Christmas cards, we are looking at old Christmas cards that were present in the '90s. Let's look at some of the vintage Christmas card masterpieces.
1. Jingle Bells Vintage Card
The bells are ringing!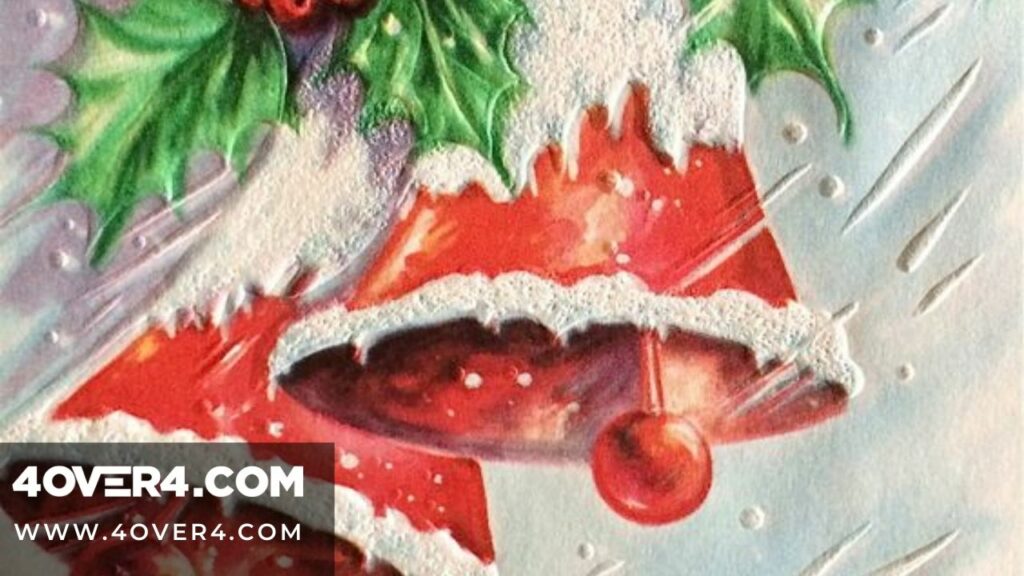 Source Jingle bells all the way! This is a fantastic card that is aesthetically pleasing and straight to the point. Whoever receives this card will automatically know it's one of the best vintage Christmas cards because of the bells. Send jingle bells to your loved ones to get them in the mood for Christmas.
2. Santa Christmas Card
This card makes me wish Christmas was tomorrow. Who doesn't love a Santa who comes bearing gifts?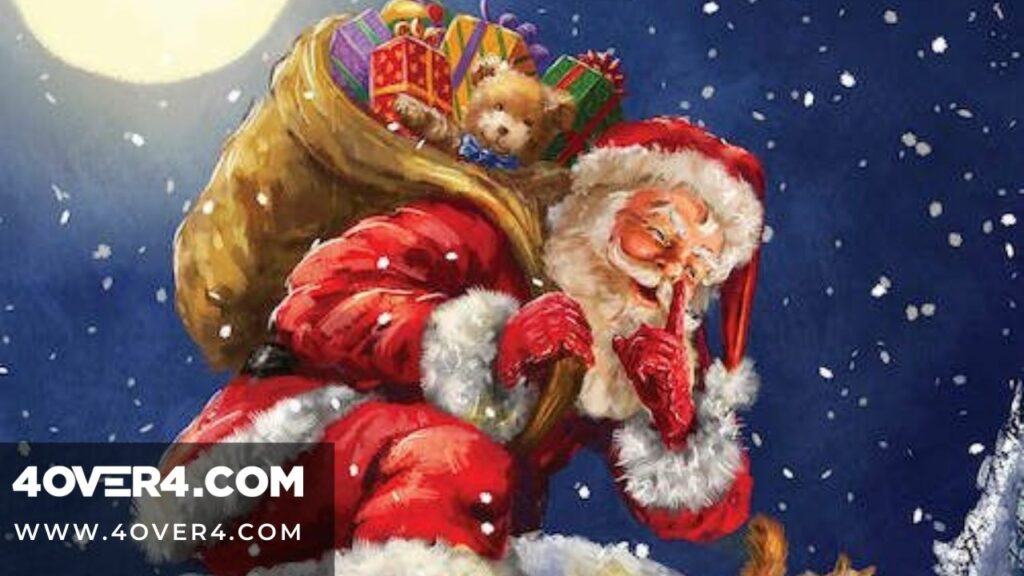 Source I am of the opinion that kids should be made to believe in Santa. It gives them something to look forward to on Christmas morning. This card will perfectly prepare them mentally to receive Christmas gifts. It may make them behave well so that Santa can gift them what they wished for.
3. Christmas Tree Vintage Card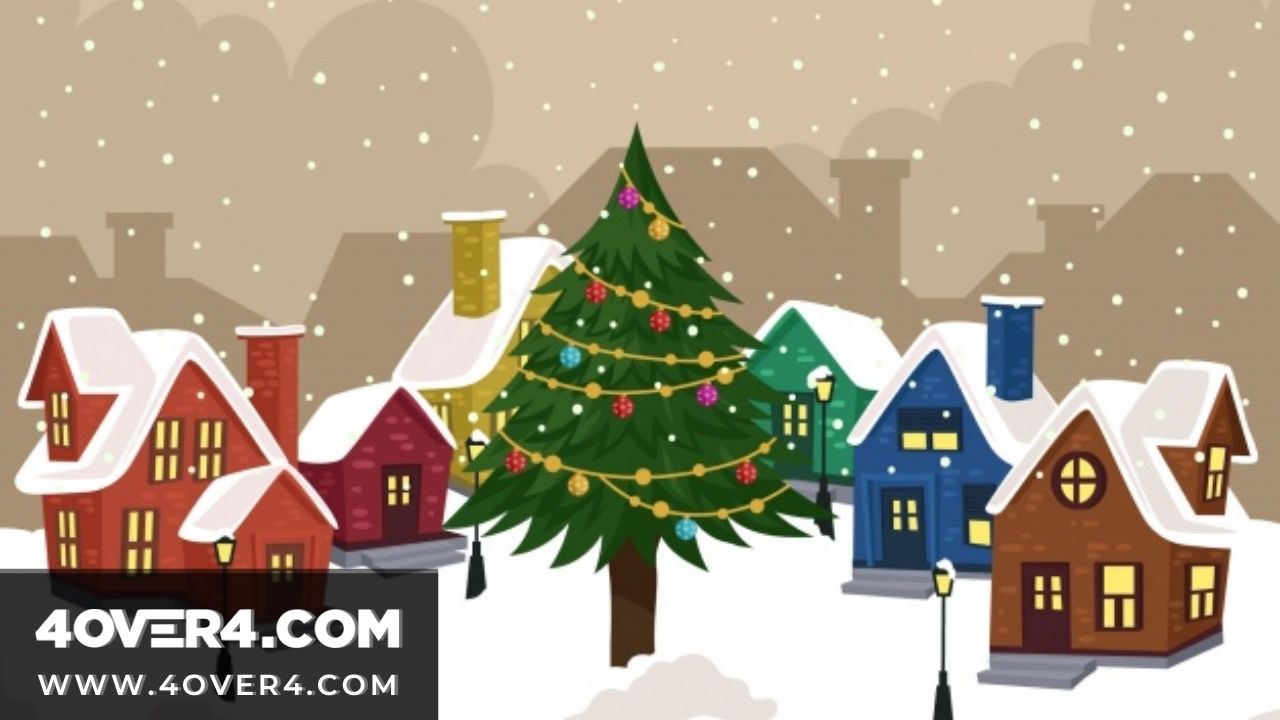 Source Is it even vintage Christmas cards without the Christmas tree? This card sets the mood for Christmas and will make people start the cheer. The snow and Christmas tree will scream Christmas merry in the mind of its recipients.
4. Children Vintage Christmas Cards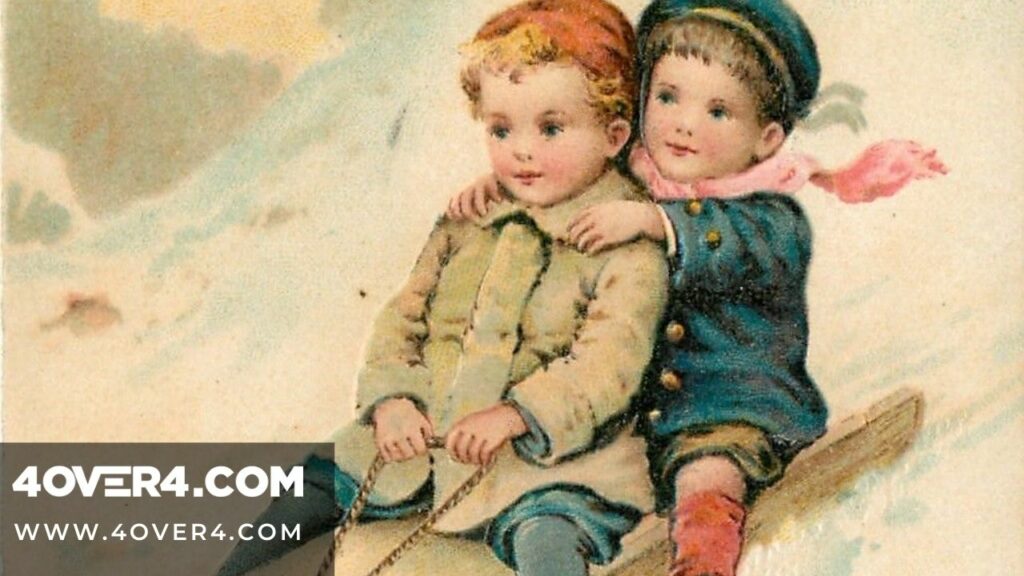 Source This is a perfect card for kids. Them seeing kids having fun in the snow will make them want to have more fun during the holiday season. Be careful, they might demand they play in the snow but that is what the Christmas holiday is about. Having fun.
5. Christmas Carols Card
It's all about the cheer and this card says it all.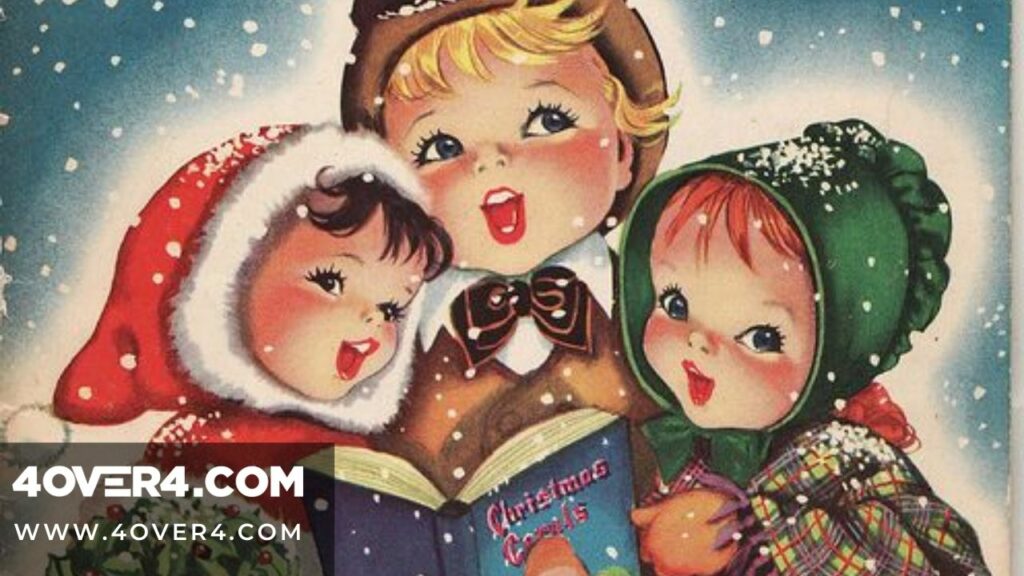 Source The beautiful Christmas carols can be heard just by looking at this card. Christmas is about singing and making sweet melodies that will charm everyone. The fact that this card has kids makes it even better and sweeter. You can get your kids to pose as they hold a singing hymn to come up with similar personalized vintage Christmas cards.
6. Vintage Retro Red Truck Christmas Card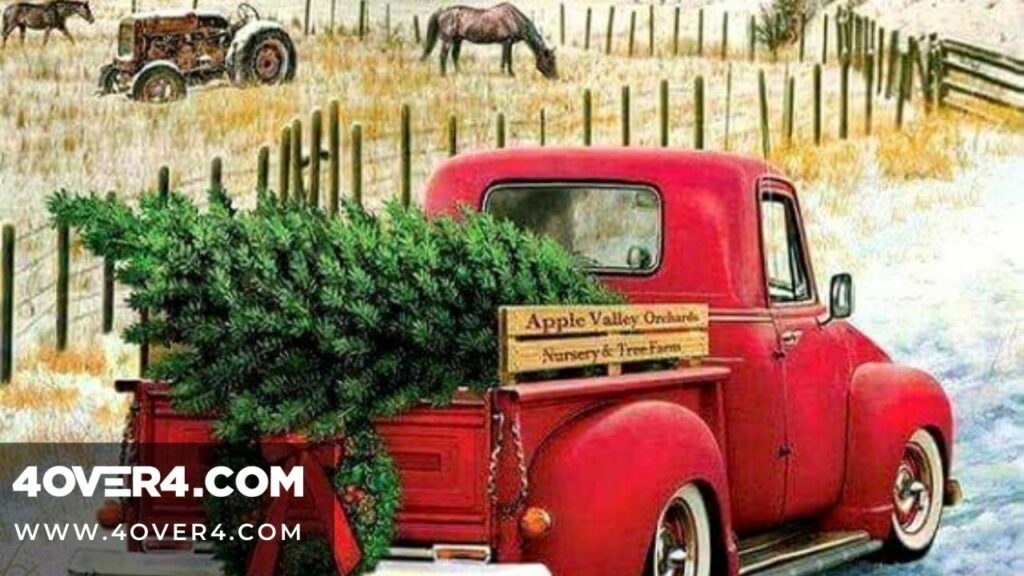 Source This is such a fantastic and aesthetic card. The truck carrying vintage Christmas cards down the road in what seems like a farm really makes its vintage pop out more. You don't necessarily need to have the truck, you can just have a Christmas tree on the side of the road in what looks like a farm to make it more unique.
7. Ladylike Vintage Christmas Cards
This card is meant to be received by women.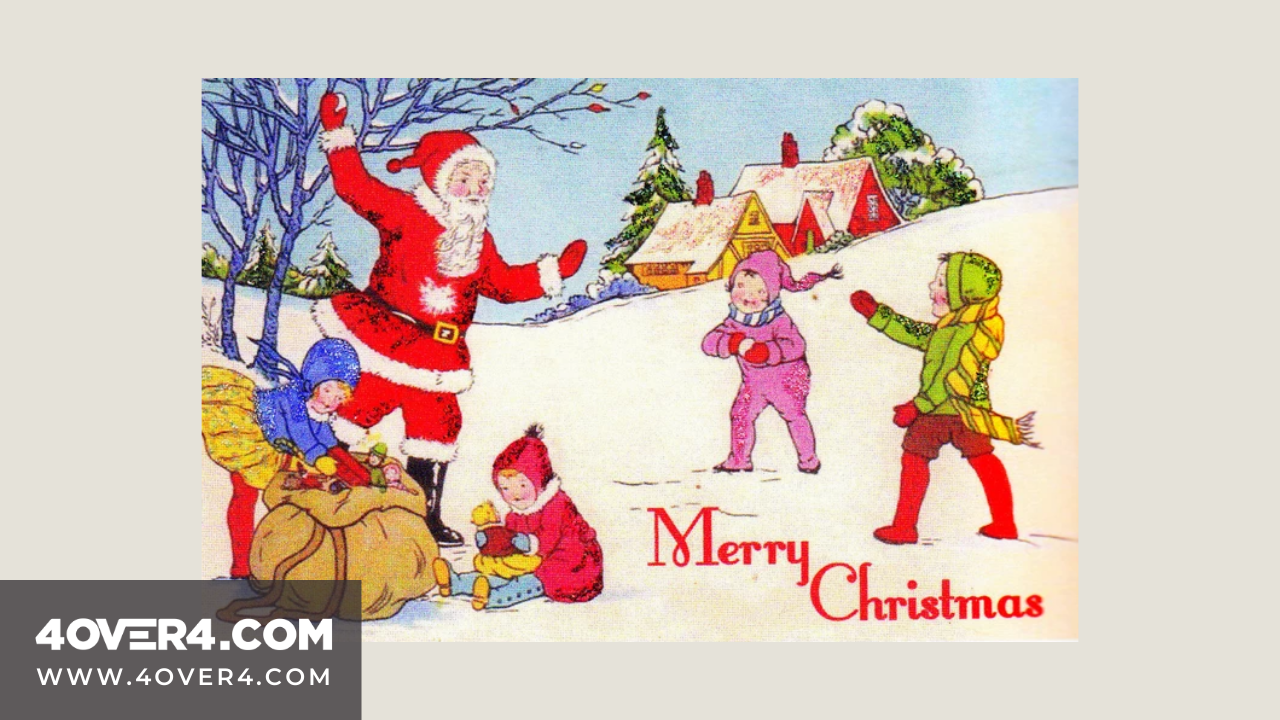 Source Appreciate them for their efforts by handing them vintage Christmas cards with their photos on them. You can get their best picture and have it customized to appear vintage for the purpose of the card. You could even mention their names on the card and have a tailored message to give it a more personal touch. It will go a long way in showing you appreciate them.
8. Kids and Santa Christmas Card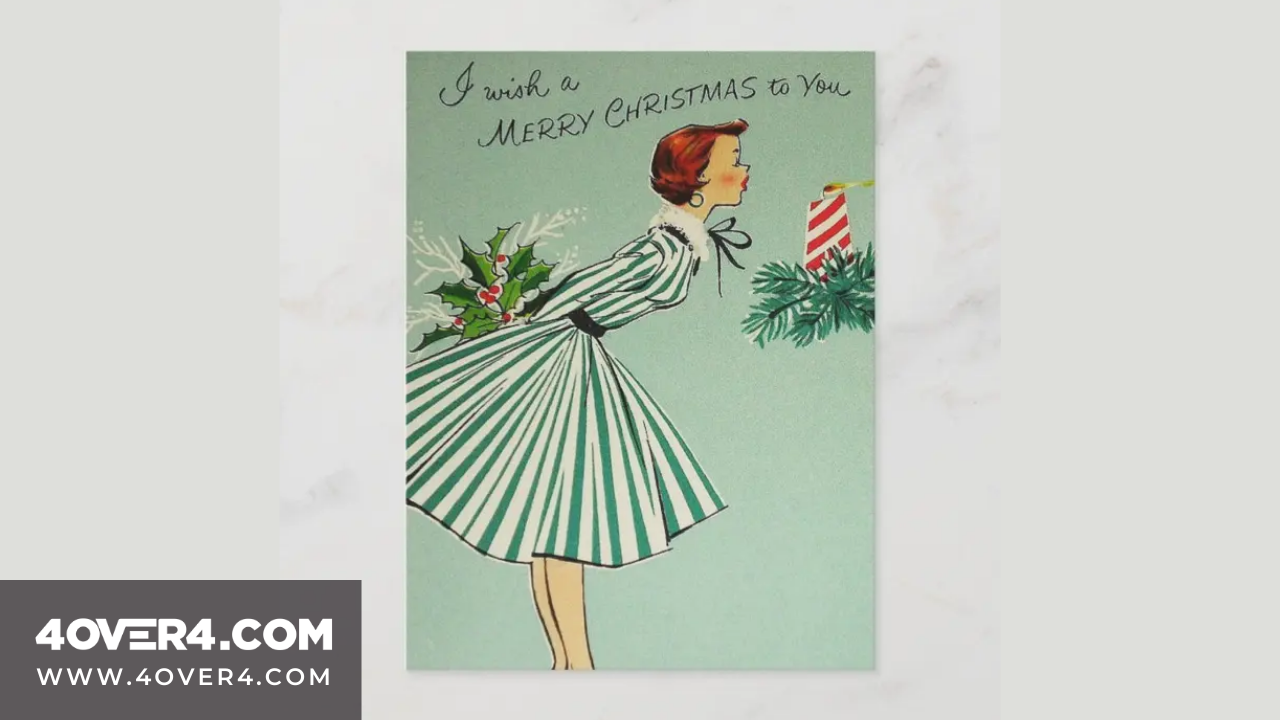 Source Kids are out to play with Santa. This card is so bright and joyful. I think Christmas is enjoyed by children more than adults. It's the time kids will want to go out and play in the snow. You can free as Santa and call kids outside to pose with them in any way so as to achieve such a card.
9. Family Vintage Christmas Card
It's all about family.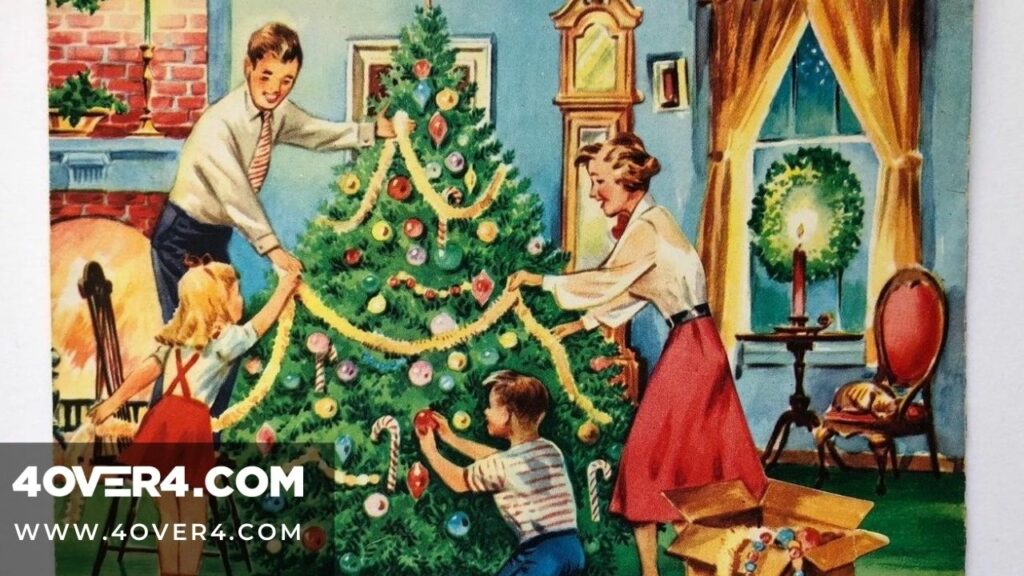 Source Christmas is about spending time with people you love. This card shows just that. Gather your family and friends together and pose around the Christmas tree to achieve such a look.
10. Pets Christmas Card
You can feel the tranquility of this card.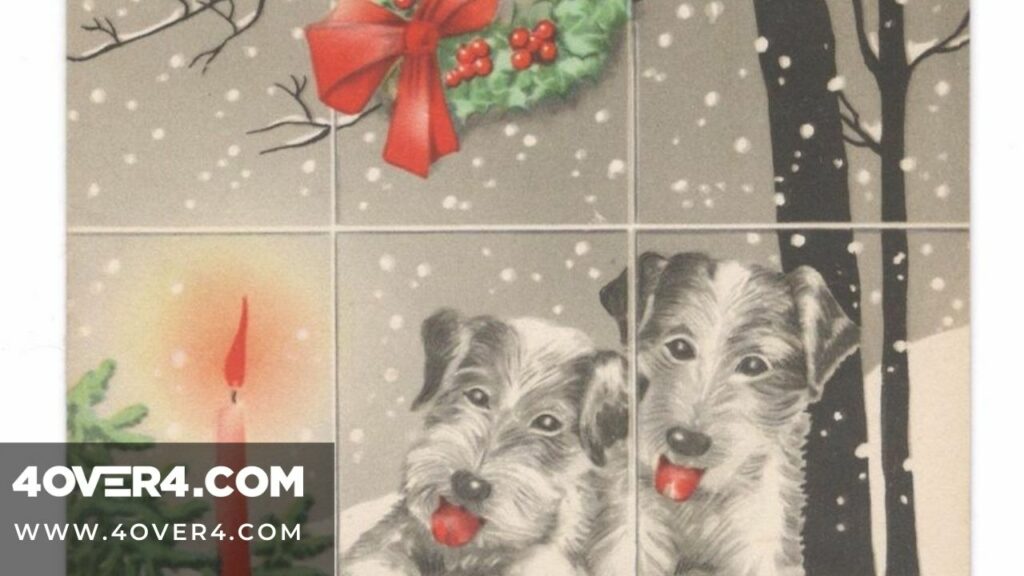 Source The dogs look so relaxed not to mention how the lit candle has made the whole card pop! If you are a pet lover this is definitely your go-to card. I am sure you have numerous photos of your pets on your camera roll. You can select the best photo and have it made into a vintage card.
Conclusion
Send vintage cheer this season. Let us help you spread the Christmas joy by custom making your vintage Christmas cards. Just send us an image you would want on your card and the message and let's deliver. To make it even better, you can take the Christmas game a notch higher by having your cards die-cut to any shape of your preference. Merry Christmas in advance. We can't wait to work with you!