It is about that time that we had the talk about salon business cards.
We are going to be looking at some of the specifically made best inexpensive salon business card designs.
Cosmetology is an industry that thrives on aesthetics. The competition gets better like fine wine and so you need to know what is in and what is out.
Small Business Rainmaker reported that sales increase by 2.5% for every 2000 cards that get passed out.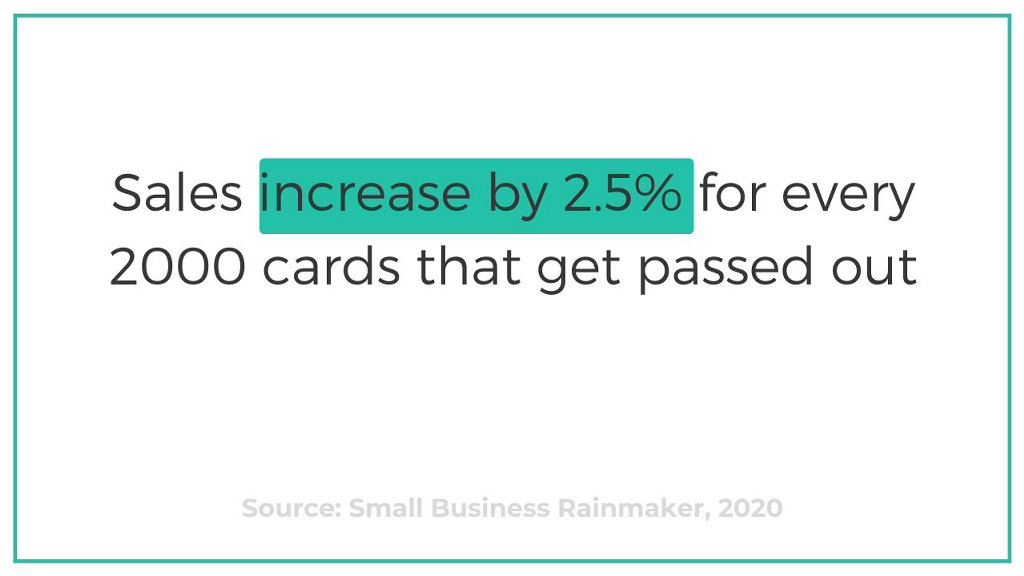 Canva Is Good But Salon Business Cards Should Be Better
I know you have read on how you can make your own business cards on Canva and Adobe Spark but if you want to take your business to the next level then you better check out our list and when done give us a call. Here are 10 amazing types of business cards you can use for your salon business.
1. Die-cut Business Cards
Salons are among the jobs that are in the creative space. This means the vibes you give should show people that you are creative enough and make them curious about your business.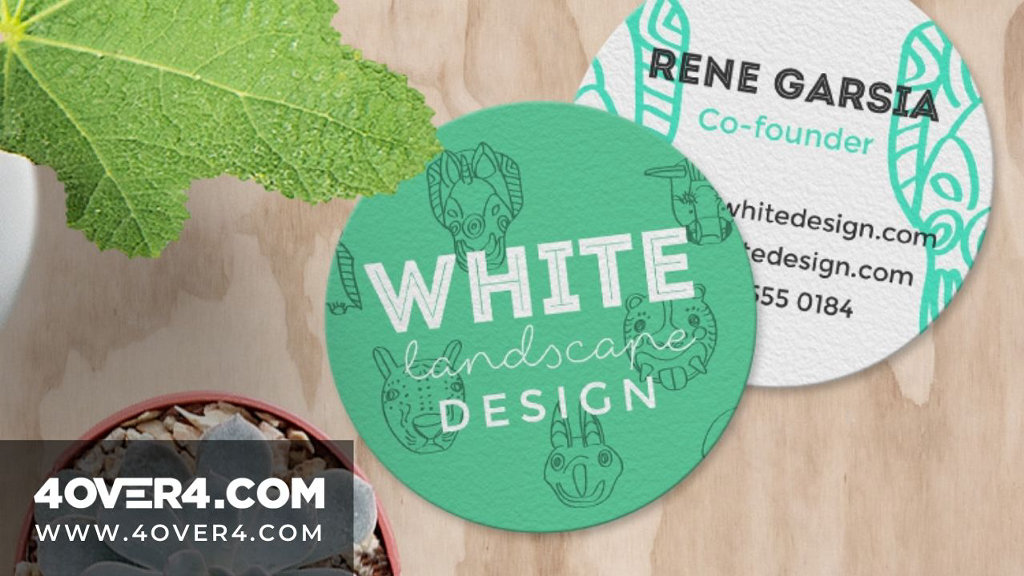 What better way to do this than with die-cut business cards. Design your business card to any shape you can think of that will tell a lot about your business and attract people.
2. 3D Lenticular Salon Business Cards
You don't get a second chance to make the first impression. You only get one chance to make people fall in love with your business or despise it.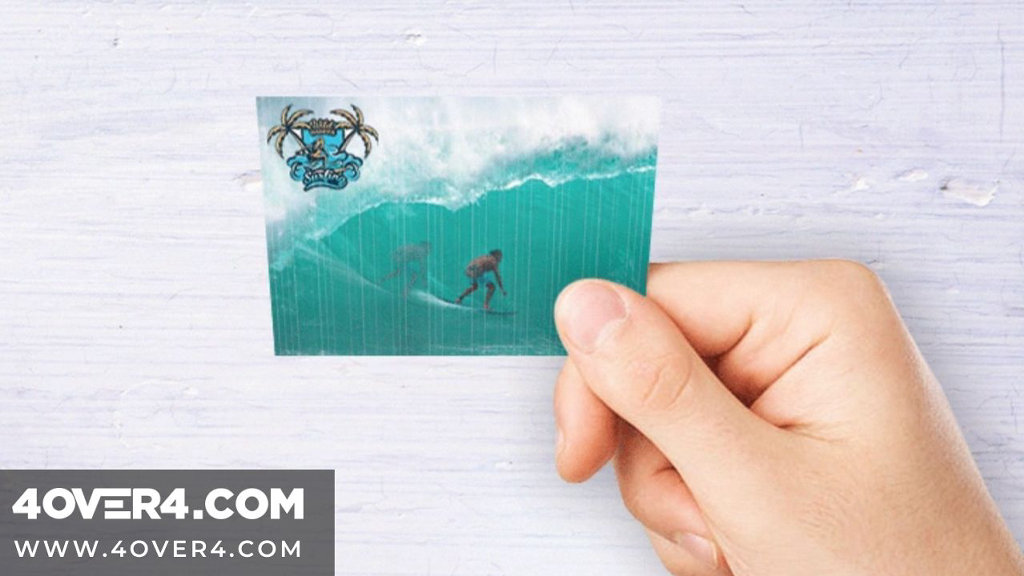 Salons are all about daring styles so why not start the daring on your business card? A great first impression can be made by 3D lenticular business cards. Why? Because they are unique as they provide the illusion of depth and motion and are hard to come by. This means your card will stand out and people will be lured into your business. They are great conversation starters.
3. Silk Laminated Business Cards
Silk= Luxury.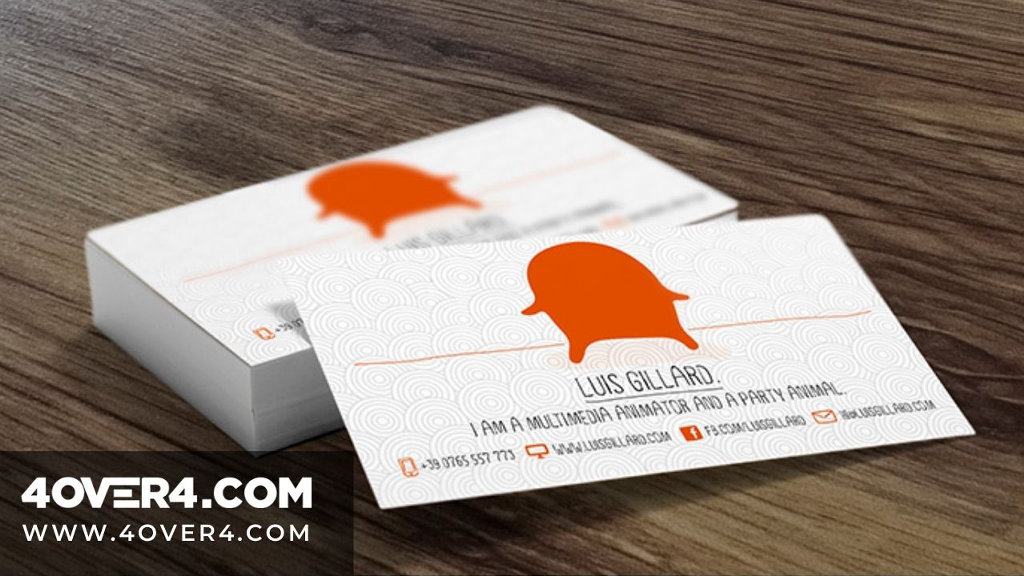 People love luxury and everyone enjoys holding and have luxurious things. Hand them silk laminated business cards. They have a matte look and smooth finish which mimics the silk material. The cards are gentle on hands and scream sophistication. An extra benefit to it is that you can write on it without tampering with the card. Sometimes we need to give extra information and we lack a paper to write on. Just write it on the card without the worry that it will spoil your card.
4. Velvet Salon Laminated Cards
Whenever I see a velvet business card, my mind immediately thinks of a high-end business.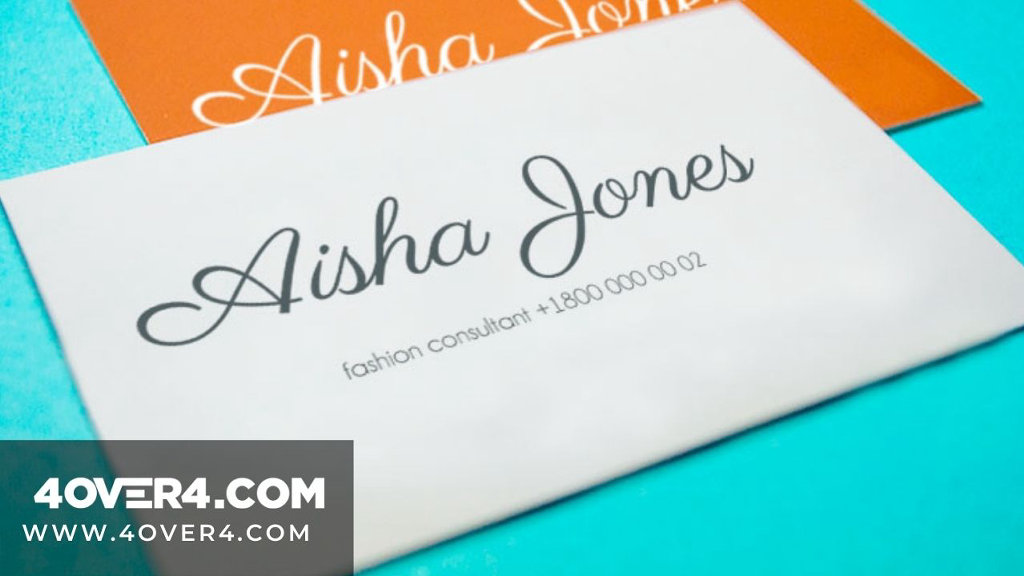 Some salons also offer spa services and for such, you need a card that stands out as prestigious. Velvet business cards would suit your business. It is not enough to just run a business. You need to make a lingering impression on your potential clients and investors. Here at 4OVER4, we feel velvet business cards are like a classic suede jacket, an irresistible texture that makes anyone take notice. Velvet cards are scratch resistant which will extend the life span of your cards. You don't need a lot to stand out. You just need velvet laminated business cards.
5. Spot UV Business Cards
Do you want classy business cards but budget-friendly? Spot UV business cards are the answer. These types of business cards are proof that you do not need to rob a bank to enjoy the fine things in life.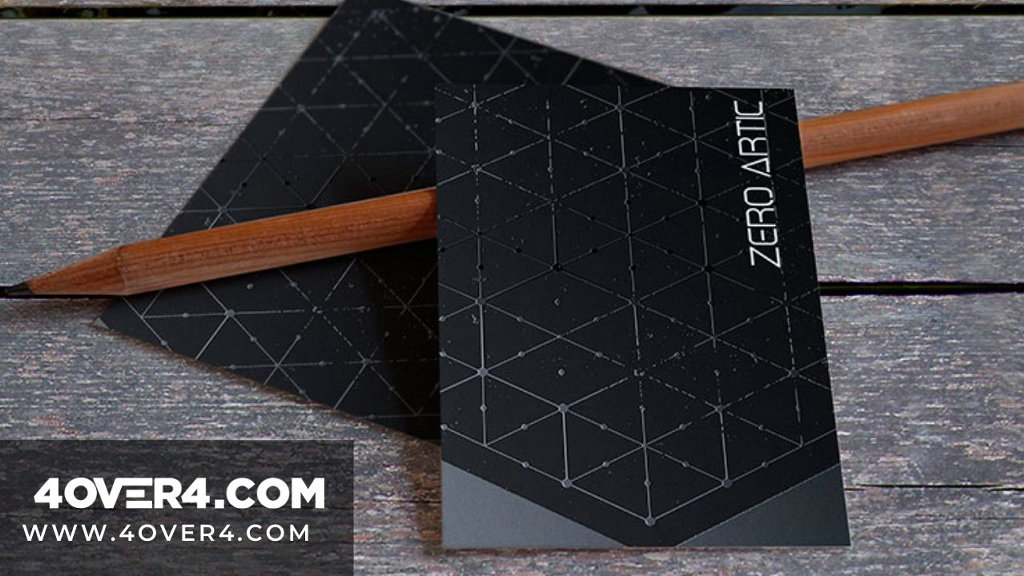 Spot UV cards are attractive and gentle on the eyes due to their glossy layer on certain areas of the card. Spot UV cards give the 3D vibes since the UV coating is slightly raised. On top of them being smudging resistant, they are environmentally friendly and have high clarity.
6. Soft Touch Business Cards
Just as the name suggests, soft touch business cards are soft and have a water-based coating. If you want people coming to your salon, serve them some classy femininity by designing cards that are bold but have soft tones. These cards will certainly steal the spotlight and make you the center of attention.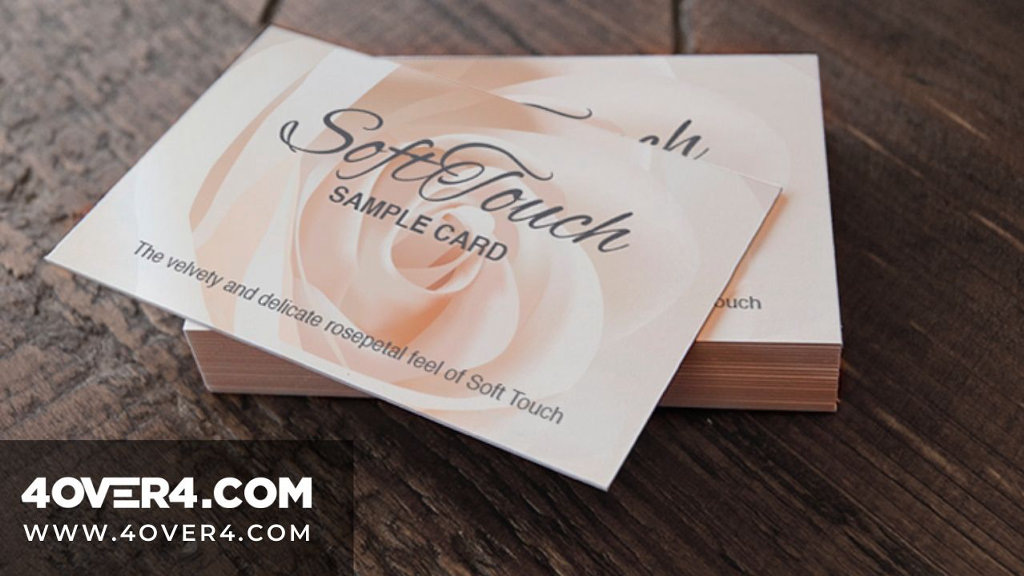 Soft-touch business cards can be used for self-promotion, to advertise an event, or just for logos and graphics. They are fingerprint resistant and will engage the receiver more and command their attention.
7. Edge Painted Business Cards
Owning a salon means you are an artist. Like every other artist, you will need to impress with your craft. Edge painted business cards are what you need.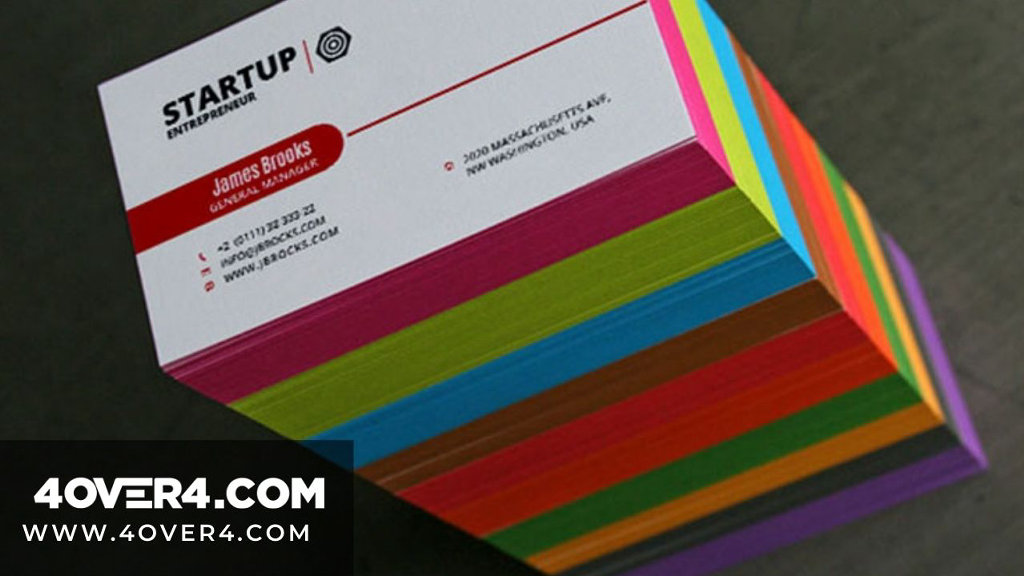 They are great for both business and personal use. As the name suggests, the edges will be painted in any color of your choice. Select a color that matches your brand to give the card a personalized look to it.
8. Glitter Spot UV Business Cards
Glitter Spot UV cards are ideal especially if you also provide nail services.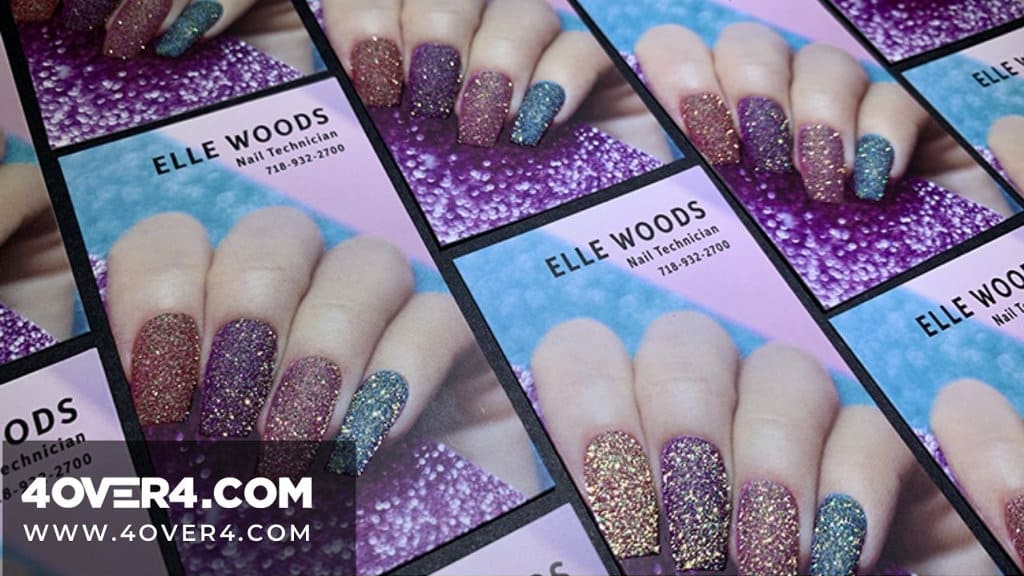 There is no better duo than business cards and glitter. They are bright and impossible to ignore. They are appealing and effortlessly communicate your style and personality. They pass business details in an alluring way.
9. Kraft Business Cards
Save the environment by using kraft business cards. They are environmentally friendly due to its material meaning it will show you are one with nature.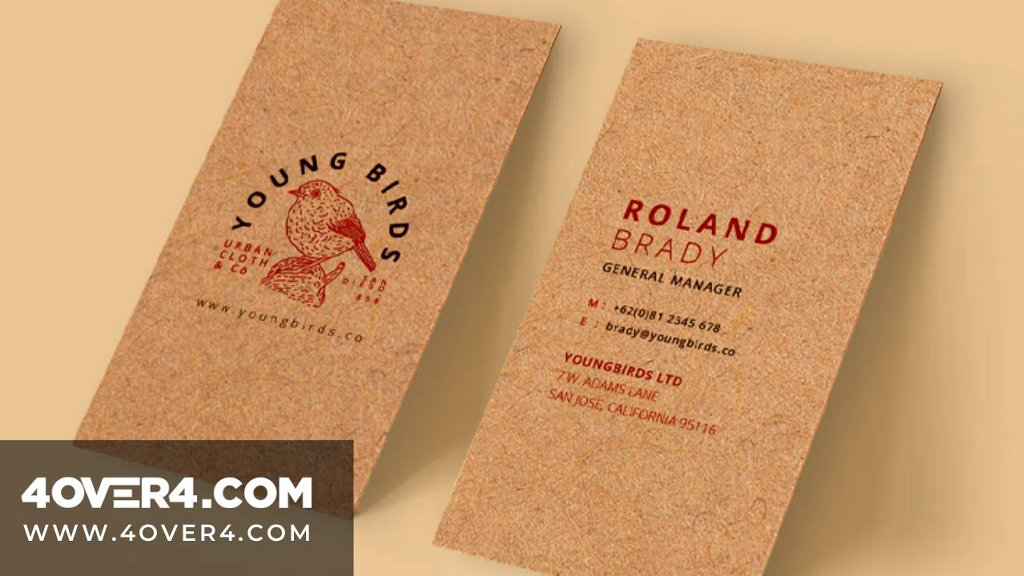 This is especially necessary if your salon prides itself on using natural products or dealing with natural hair styling. They are 100% recyclable and have a classic look that is breathtaking. It will help show your business as authentic and trustable.
10. Foldover Business Cards
Be something outside the ordinary. With folded business cards, you get more space to write your business information. Instead of the ordinary two spaces, you get four sides to write on. This means you can put as much information as you want.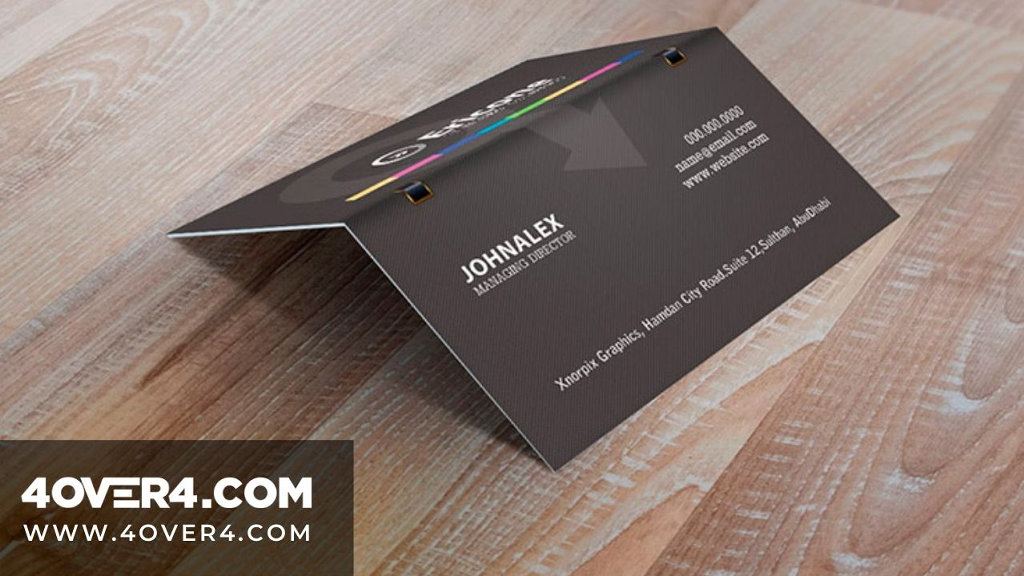 The design is remarkable and rare making you stand out from other salons.
In Conclusion
After all is said, it is time to actualize your business card. We are here for that. We have these business cards and others like standard salon business cards, prestige ultra-thick business cards, black business cards, cotton business cards, and much more.