On April 1st of each year, pranksters get a chance to showcase their genius ideas. With April Fools' Day just around the corner, it's time to come up with hilarious pranks that you can play on your significant other, family, friends and co-workers. This time only comes around once a year, so tap into your inner child and get ready to have some fun with these April Fools card ideas!
In light of the silliest day of the year, we wanted to put together a collection of humorous and clever April Fools' Day ideas for your inspiration. We don't advocate evil antics, but everything else is fair game. Need some cool prank ideas? Get ready to LOL. (And be sure to add your own April Fools' Day jokes in the comments so we have even more ideas!)
Bringing Your Hillarious April Fools Card Ideas to Life 
#1 Fake Ultrasound Sonogram
Get a hold of a fake ultrasound sonogram and customize a folded postcard from our catalog.
Write a funny message on the inside of the folded postcard like: "my liver is in pretty good condition," or "my baby has four legs and fur."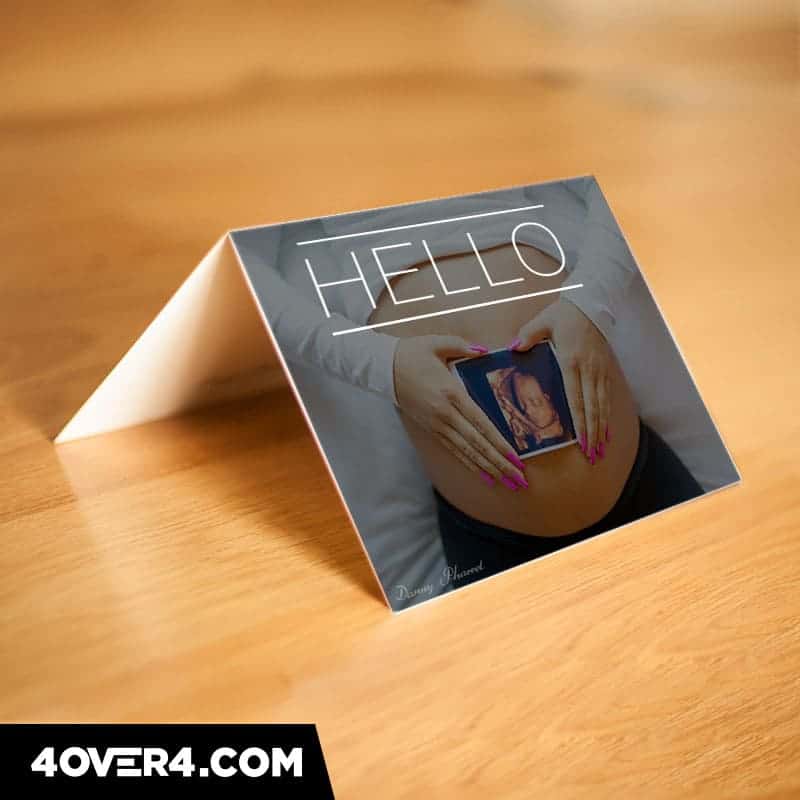 #2 Funny Puppy
If you have a puppy or your friend asks you to take care of his/her puppy, dress up the pet in a ridiculous way and take a picture of him. Customize postcards and send them out to your family and friends to wish them a happy April Fools' Day.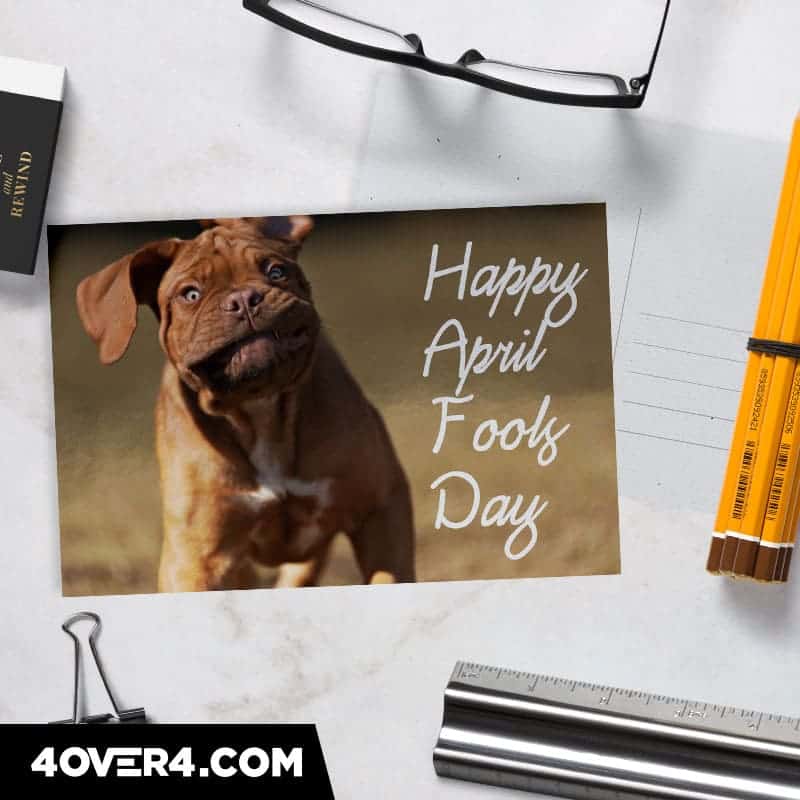 #3 Doughnut Seeds
This idea is great if your family members and friends are flower or garden enthusiasts. Customize 4OVER4.COM labels
 and carefully pack the bags with donut crunch cereal.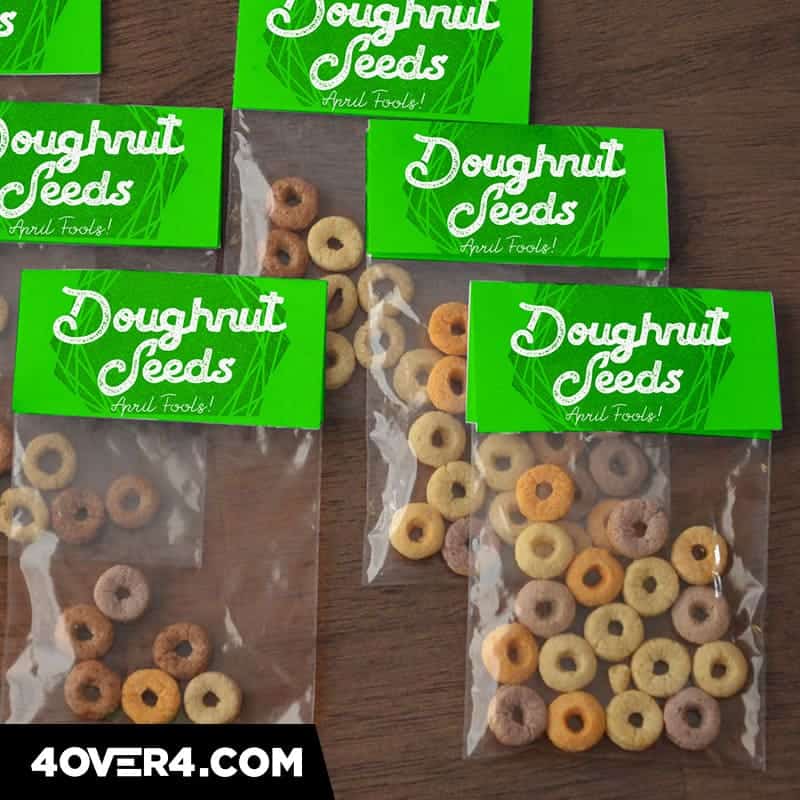 #4 Voice Activation
Office pranks are just epic! There's nothing like having a few laughs with your colleagues to get through a hectic day at work. This one's a classic. See the image below and imagine how many people have yelled at the paper towel dispenser! LOL.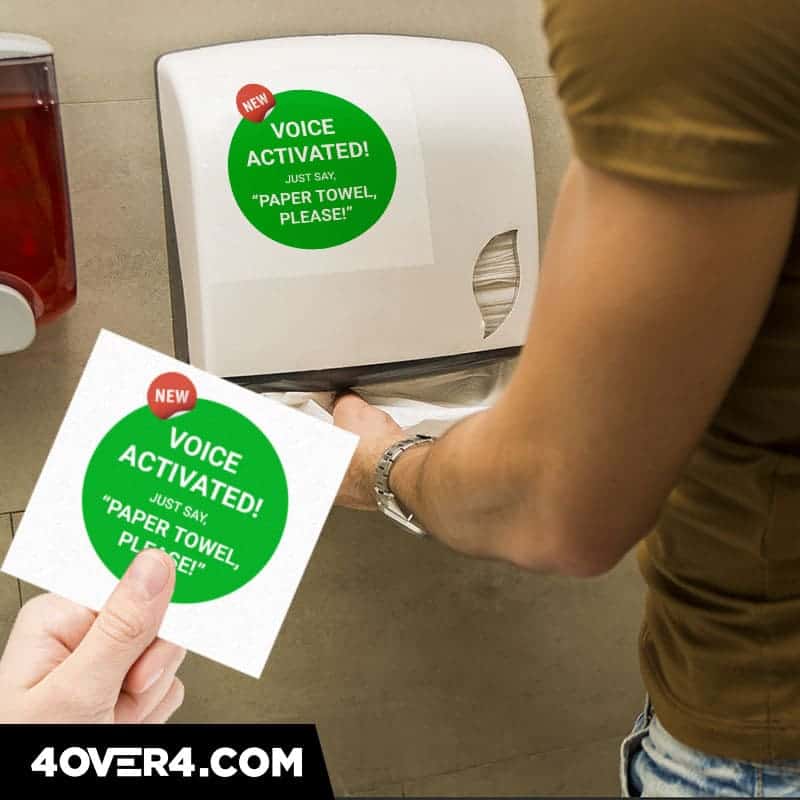 #5 Customize a Not so Nice Mug
So, your significant other or friend has been dying to get a personalized coffee mug. This is your chance to give them something they want with a mischievous twist. Go all out! Personalize a mug with an embarrassing picture from a recent party, unflattering pic, or silly message.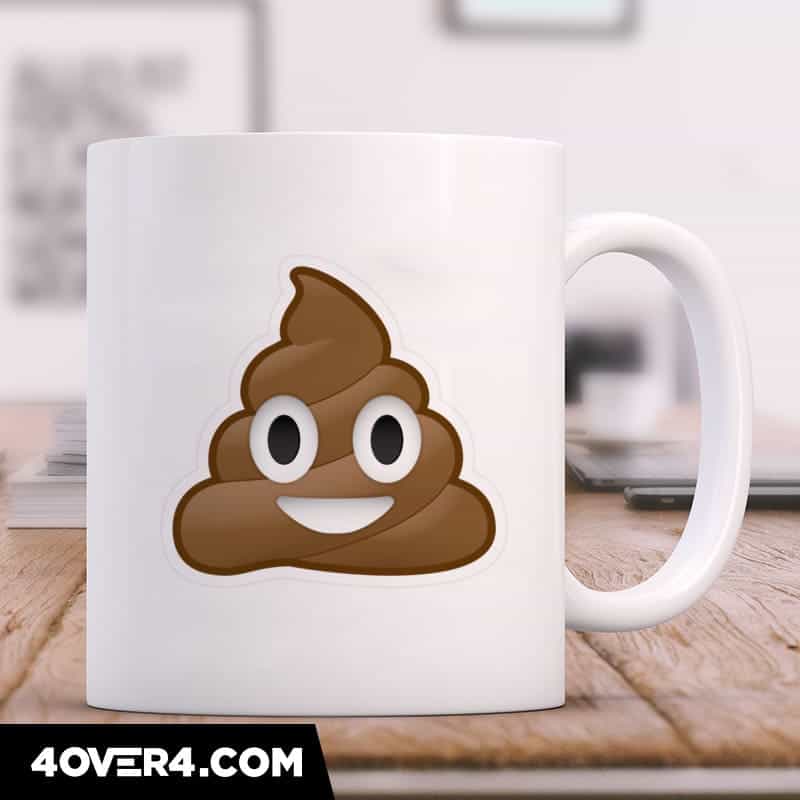 #6 You're Going to Be a Grandma
Prank your mom too! Moms are either excited or terrified of having grandsons. You'll freak her out either way! Try to be with your mom when she gets the "you're going to be a grandma" card, so you can tell her it's actually a joke. Beware: she'll seek revenge.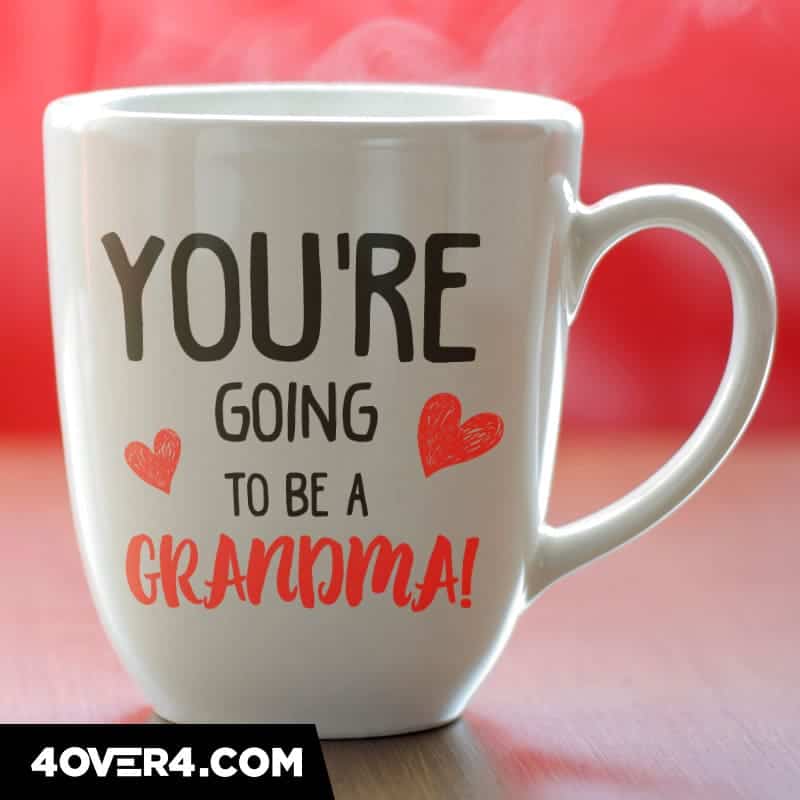 #7 I Cheated on You
We didn't forget couples! Among all April Fools card ideas, here's one to try at your own risk: leave a postcard for your partner saying you cheated. Tell him you had an affair with the gardener! Warning: prank at your own risk!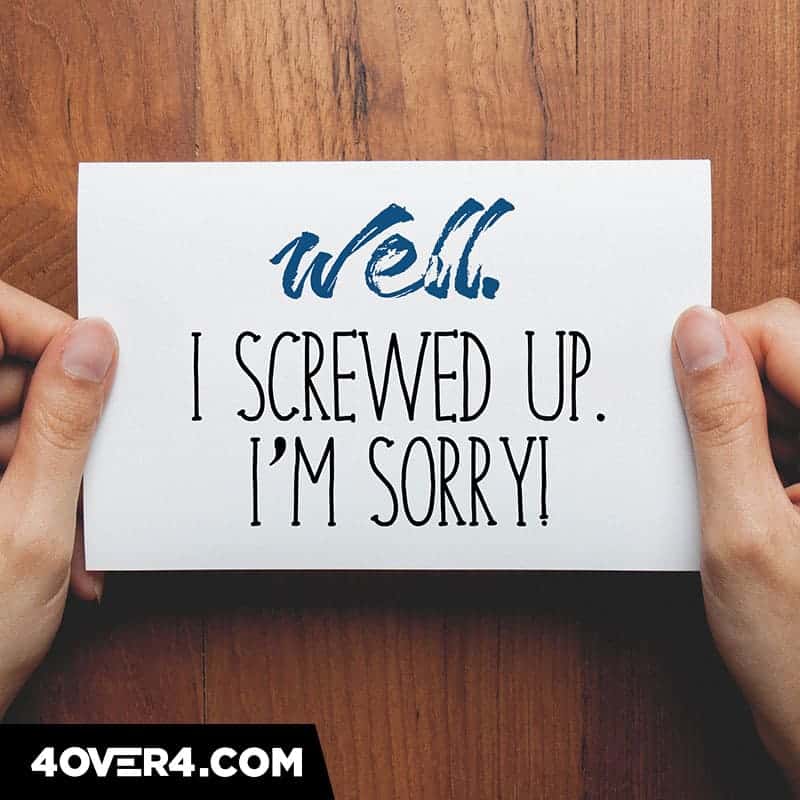 #8 Customize a "Warning" Bumper Sticker
Bumper stickers are such a cool prank, because everyone sees the sticker except the person you're pranking. Get creative, but don't be offensive. Here's some messages for your inspiration: "honk if you have poop", "I suck at parking", or "I am on autopilot."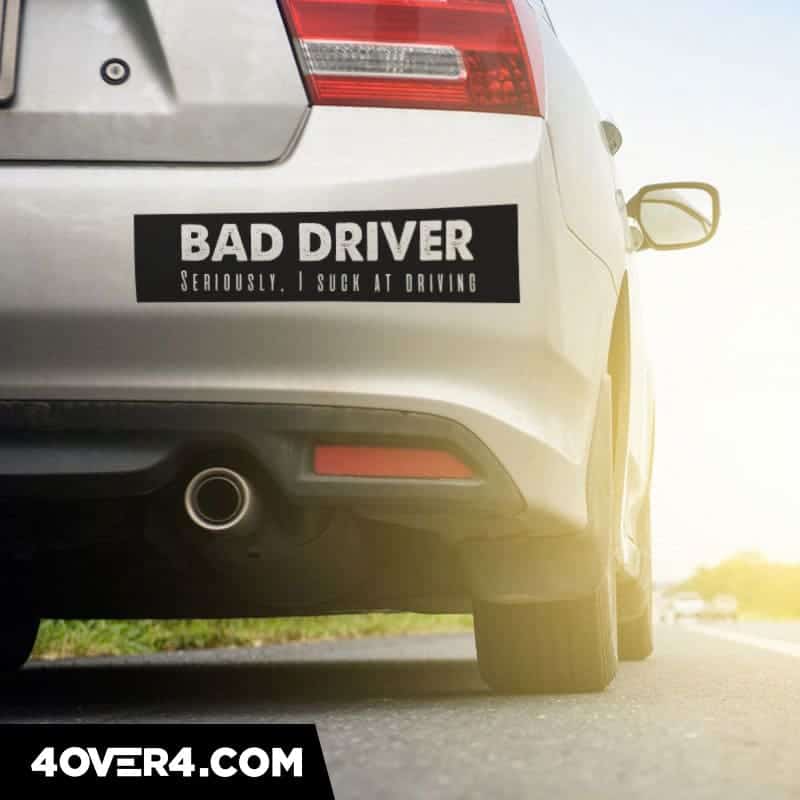 #9 Give Presents
It's time to give presents! Give an empty box of what your friend likes the most, for example, donuts, hamburgers, or sweet peeps. Leave a note inside of the box wishing your friend a Happy April Fools' Day 2017.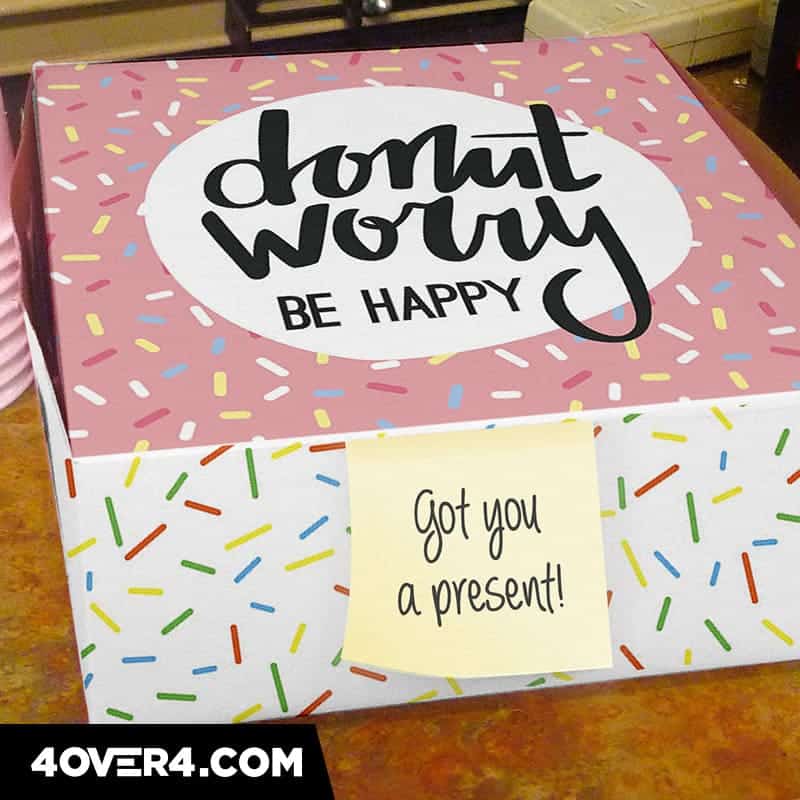 #10 You Won The Lottery Card
Do your friends play the lottery? Great! Send them a postcard telling them they have won the grand prize. Make the prank look as real as possible, so they have an instant moment of happiness before they figure out it's a joke.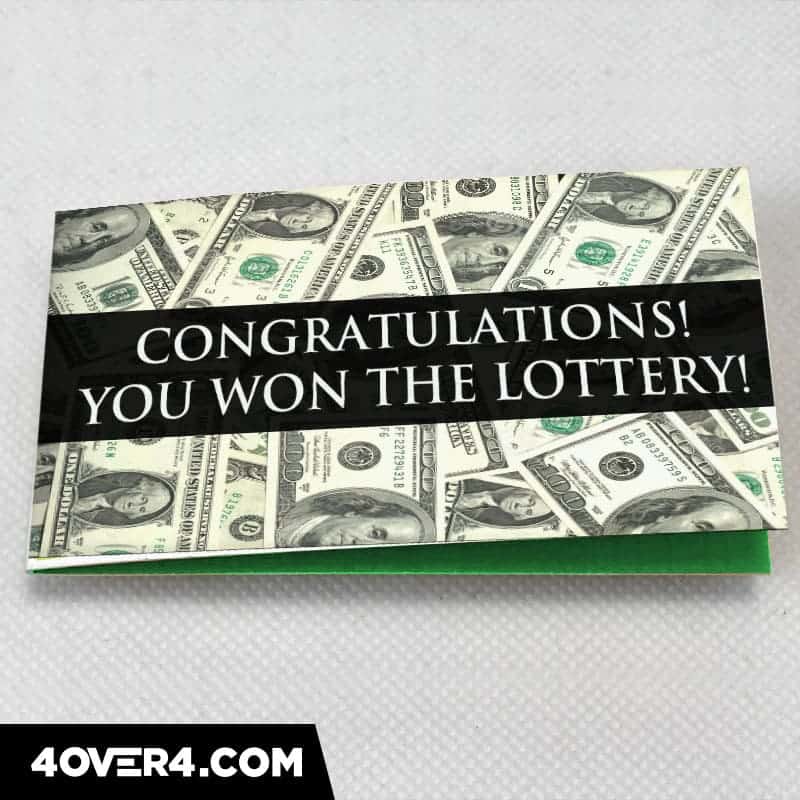 Create Your Own Prank April Fools Cards
Who wouldn't like to play a hilarious prank on someone? Choose one of the funny April Fools' Day pranks featured above and scream with laughter. Make your pranks unique by customizing your preferred message or image. We at 4OVER4 offer a wide variety of print materials including postcards, labels, bumper stickers, and mugs, which will help you create unforgettable memories. We've got all the things you need to stir up some real high jinks!
If you're on a tight budget, we can give you a helping hand. No joke here!
Get a 30% OFF discount by signing up with 4OVER4.COM!
Browse our full catalog and order a print product to help with your April Fools' Day plans.