If you are in the business of selling homes, then you know how crucial yard signs are to the success of your open house. Along with the ever powerful yard sign,
real estate agents like yourself, spend countless hours organizing their print and online marketing efforts to get the most buyers in the door.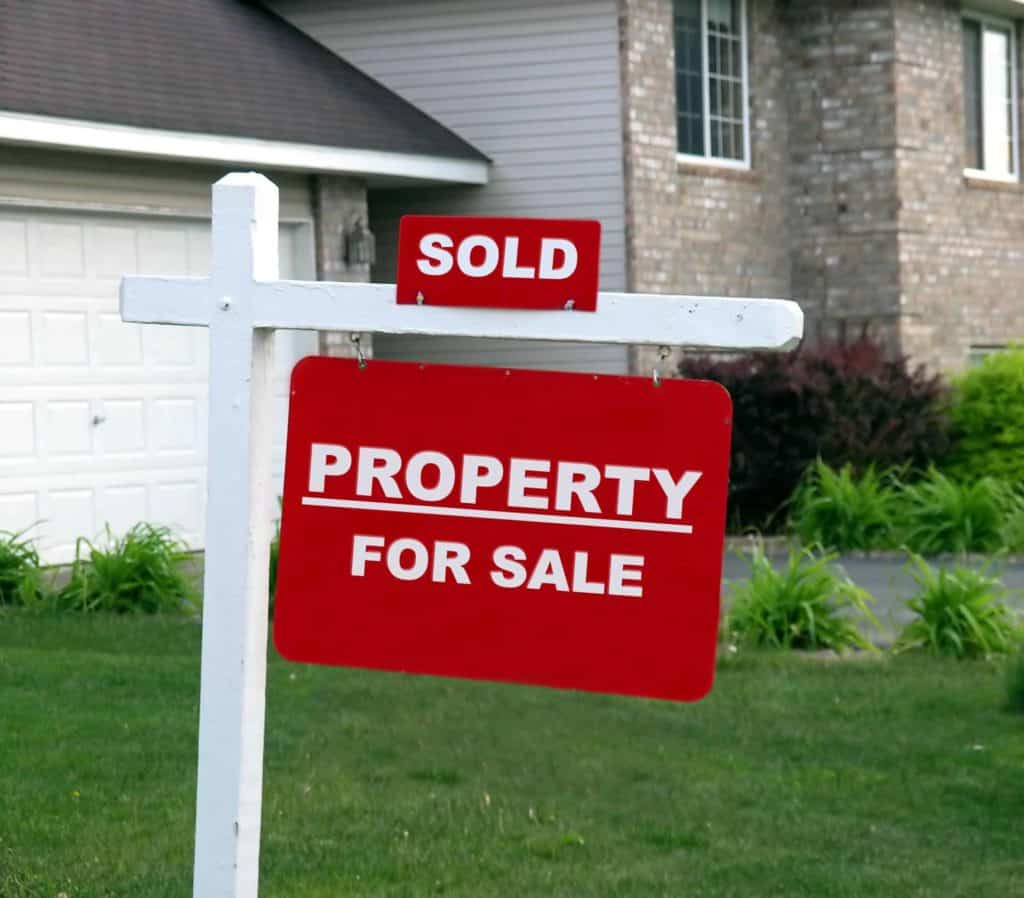 Hosting a successful open house is not only about selling, it is also about meeting potential clients looking to make an investment. For this reason,
an open house is a great opportunity for you to meet buyers and sellers, and impress them with your knowledge and professionalism.
Read also:
Advertising Tips: Best Colors for Real Estate Yard Signs
Setting up an open house is not just about putting up some signs, it is about creating a mood and atmosphere that is appealing to your target customer. Whether your aim is to sell the property quickly or get in as many people as possible to increase your client list, organizing an open house is no simple task. Luckily, we've gathered some of the best open house tips from leading real estate pros, from baking cookies to taking advantage of yard signs. As a real estate agent, you'll definitely want to take notes. Here's a look:
Tip #1: Make a Great First Impression
After you hire professional cleaners to leave the home in pristine condition,
make sure to freshen up the exterior paint and landscaping. Purchase a few new items such as a garage door, exterior door and mailbox. Clean the walkways and driveway. These cosmetic tweaks will help make a great first impression.
Tip #2: Add Accessories and Furniture
Consider adding well-chosen accessories such as vases of flowers and fresh towels in the bathroom. Less is always more when it comes to furniture. Paint the walls with bold-colors, and, if the budget allows you to, paint kitchen cabinets and add new hardware for a current look.  These small touches help you go the extra mile when it comes to selling a home.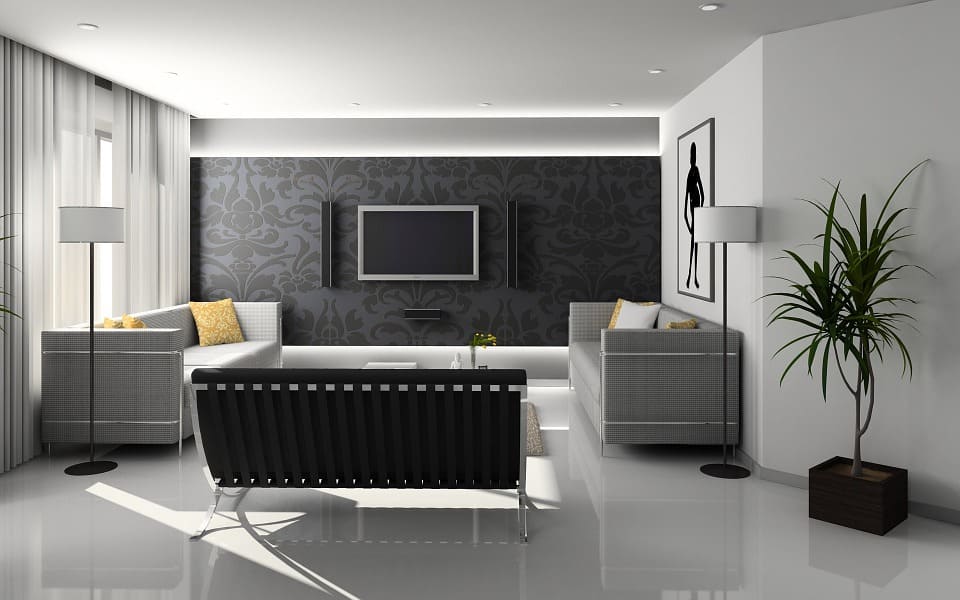 Tip #3: Get Rid of Personal Items
Since potential buyers want to walk into the home and visualize it as their own, you must get rid of the seller's personal items.
When a potential homebuyer sees children's crayon drawings on the refrigerator door and family photos on the mantel, it is hard for them to picture it as their future home.
Tip #4: Declutter
It's hard for homebuyers to see the awesome features of the house if there are way too many knickknacks and furniture. Sellers must begin packing before the house goes on the market, making the property as streamlined and sparse as possible during the open house.
Tip #5: Advertise
This one is a no brainer. Make sure your open house is listed on all of the top real estate portals and Craigslist, as well as the various listing services. Next, share the information about the open house with friends via social media and email. You must do everything in your power to get the greatest number of people in the door.
Last but not least,
check our flyers catalog
so you can let the neighbors know about the property.
Tip #6: Take Advantage of Yard Signs
If the home has a "for sale" sign, it's time for an update. Put an eye-catching "open house" yard sign right on the property's front lawn exactly one week before the event. On the same day, put yard signs directing people to the open house at various key locations along busy streets. Tying brightly colored balloons on the yard signs also helps make them more visible.
We offer water and weather proof yard signs, plus, you can
order any of our real estate print products 30% OFF their price
!
Tip #7: Draw Attention to the Property with Outdoor Banners
Outdoor banners help real estate agents sell properties quickly. During the open house, draw attention to the property by placing full color outdoor banners with photos of modern kitchens and luxury amenities on the building. This is exceptionally important when selling new construction. When potential buyers see the attention-grabbing banner, they will be compelled to have a look!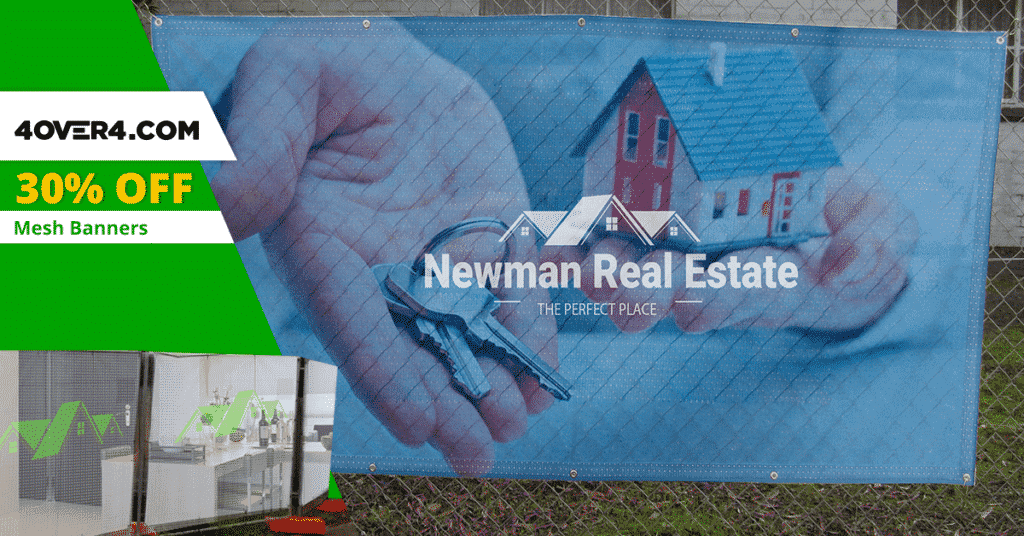 We offer custom-sized outdoor banners to meet your needs. Order outdoor banners at 30% OFF
using coupon code RLST30 at checkout.
Tip #8: Bake Some Cookies
Real estate agents agree that refreshments are an essential part of open houses. If you serve freshly baked cookies and drinks during the big event, it gives you the opportunity to interact with potential buyers every time they stop for a cookie.
Tip #9: Provide Brochures with Relevant Info
During the open house, make sure to provide brochures with relevant information for homebuyers to take with them, including data on comparable home sales, photos of the house and community or school information.
Tip #10: Collect Names and Contact Information
One of the most valuable takeaways from hosting an open house is knowing exactly what people think about the home's features and price. Collect contact information and names from all of the attendees, and call those that were interested to find out how they felt about the property and if they're interested in making an offer. We hope this information comes in handy. Please feel free to kindly let us know your favorite open house tip in the comments section below.