If you are part of the home selling business, then you clearly understand how important yard signs are to see off the successful sale of your open house. An applicable sign can be an open house yard sign, or any other relevant to the property.
Along with the ever-powerful yard sign, real estate agents like yourself, spend countless hours organizing their print and creative online marketing efforts to get the most buyers in the door.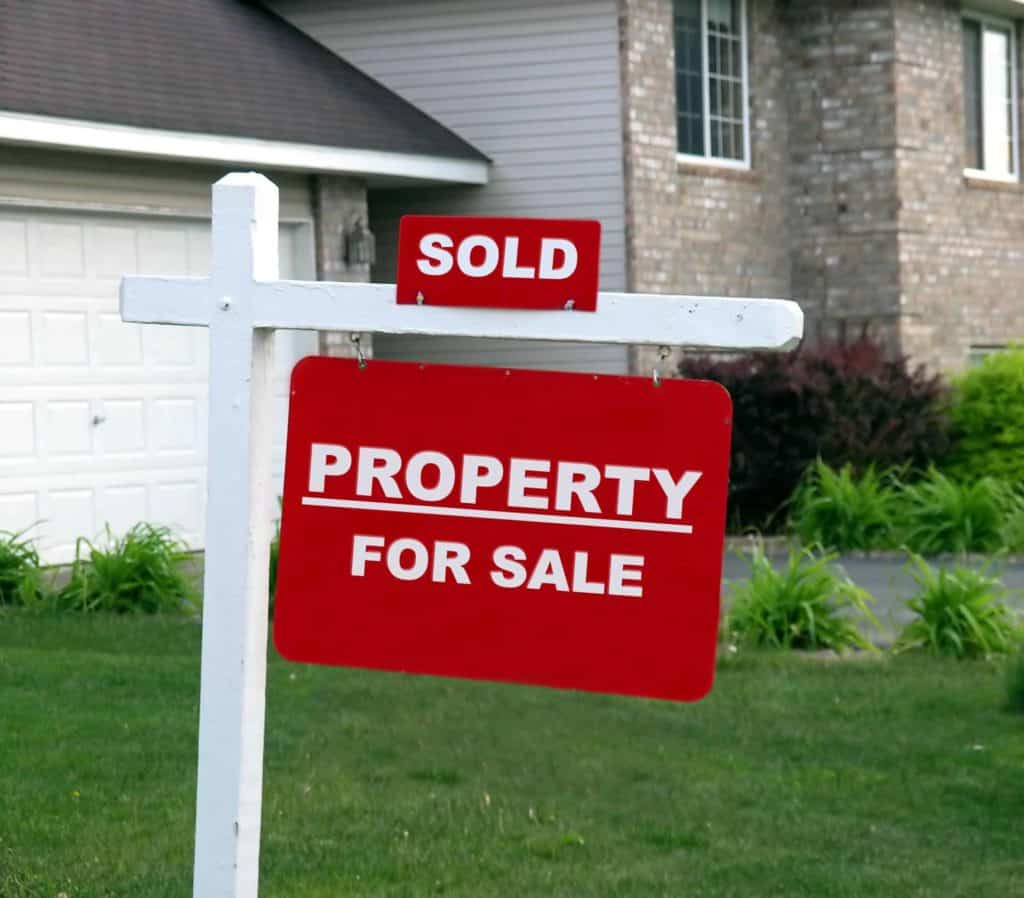 Tip #1: Make a Great First Impression
The hosting of a successful open house isn't just about sales, it's majorly about having to network with potential clients that are looking to make investments!
For this particular reason, an open house provides an excellent opportunity for you to meet potential sellers and buyers and build a great first impression with your professionalism and knowledge. Creative open house signs can be a great way to invite them without knowing them or inviting them for a site visit!
Read also: Advertising Tips: Some of the Best Colors for Real Estate Yard Signs
In setting up an open piece of property top agents are not only focused on putting up signs, they are all about creating an atmosphere and mood that is appealing to a prospective client or investor.
If you aim to dispose of the property quickly or have as many individuals as possible to add up your client list, organizing an open house is no walk in the park.
Fortunately, we have gathered some suitable open house tips from industry-leading real estate gurus, from the baking of cookies to taking advantage of yard signs. Take note of these tips to get more sales and more clients.
Tip #2: Add Accessories and Furniture
After hiring professional cleaners to have the home in the cleanest of conditions, ascertain that you freshen up the landscaping and exterior paint. Buy a few new items such as exterior doors, garage doors, and mailboxes.
Clean the driveway and walkways. Such tweaks will help in the building of an amazing initial impression. Use an appropriate sign relevant to the property and not funny open house signs that will relay a sense of unprofessionalism and make the weakest of first impressions.
Remember, funny signs might also mean that the property was constructed in an unprofessional or careless way, turning off customers.
Adding well-selected accessories such as fresh towels in the bathrooms and vases for flowers. As far as furniture is concerned, it is known that less is always more.
Paint the walls with colors that are bold and if the budget gives you room, paint the kitchen cabinets and add new hardware for a modern or current look. Such small touches help you as an agent move the extra mile when it comes to selling a piece of property or home.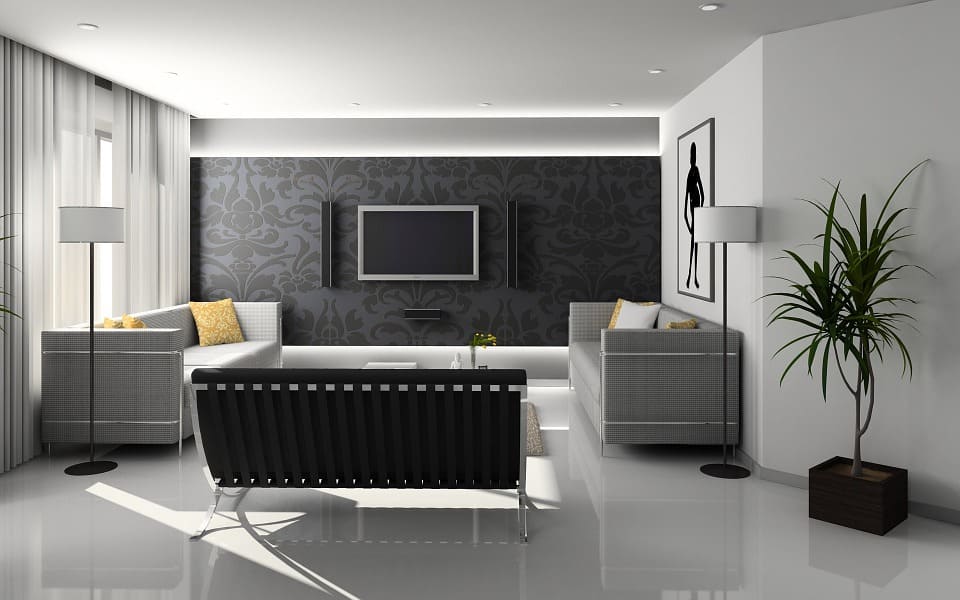 Tip #3: Get Rid of Personal Items
Since potential homeowners desire to walk into a home and paint a picture of it as their own, you must get rid of the personal items of the seller.
When a client walks in and sees the children's drawings on the refrigerator door and family photos on the tables, it becomes quite hard for them to visualize it as their future home.
Tip #4: Declutter
It is difficult for home buyers to see the amazing features of a house if there are many knickknacks and furniture around.
Sellers or agents must start packing before the house goes to the market, making the property as sparse and streamlined as possible during the open house.
Tip #5: Advertise
This is a no-brainer. Ensure your open house is listed on all the industry-leading real estate portals, Craigslist, and other listing options.
Next, share the information on the open house with friends through channels such as email and social media. Ensure that you do everything in your power to acquire the largest number of individuals in the door and last but not least, check your leaflet catalog so that you can keep your neighbors in the know about the property at hand.
Having large open house signs talks more to the neighborhood than word of mouth. Have the sign or signs double-sided to enable labeling on both ends making it easy for people from both the front and the back to read.
Tip #6: Take Advantage of Yard Signs
Use the best yard signs for an open house and implement an eye-catching design. Place the sign right on the property's front lawn exactly one week before the event.
On the exact day, erect yard signs that direct people to the open house at various locations that are key along busy streets. Use brightly colored balloons, tied to the signs, to help them become more and more visible.
We offer water and weatherproof yard signs, plus, you can order any of our real estate print products for 30% OFF their price!
Reach out and have the best price open house signs.
Tip #7: Draw Attention to the Property with Outdoor Banners
Outdoor banners help real estate agents sell properties quickly just like an open house yard sign. Draw attention to the property, during the open house, by placing full-color outdoor banners with pictures of luxury amenities or a modern kitchen on the building.
This is exceptionally important when selling new construction. When potential buyers see the attention-grabbing banner in conjunction with creative open house signs, they will be compelled to have a look!
To meet your requirements, we offer custom-sized outdoor banners. Order outdoor banners at 30% OFF using coupon code RLST30 at checkout.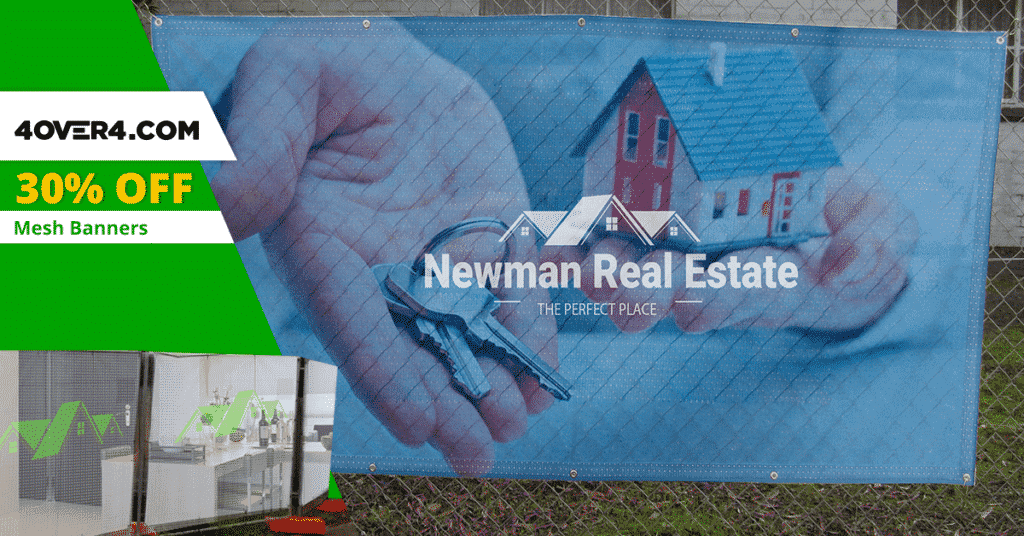 Tip #8: Bake Some Cookies
According to most real estate agents, refreshments can and are considered an important part of open houses. Serving freshly baked cookies and drinks during such big events gives you a chance to interact or network with potential clients every single time they come back for a bite or a drink.
Tip #9: Provide Brochures with Relevant Info
Provide leaflets or brochures with necessary details during an open house event for buyers to take home. Detail should consist of photos, comparable home sales, nearby school information, and community information.
A well-structured brochure will complement the advertising of the property and won't make a whack impression as it is with having funny open house signs.
Tip #10: Collect Names and Contact Information
From hosting an open house, a key takeaway is being aware of exactly what individuals think about the price and features of a home.
Pick up names and contact information from every attendee and if you don't mind, give a call to those who are interested to find out how they feel about the house or property and if they're ready and interested in making a good offer.
We hope this information comes in handy. Use these tips to have a more successful open house event.