Custom window clings offer an incredible opportunity to enhance your brand's visibility and create a captivating display during the festive season. With a plethora of design options available, choosing the right custom window cling becomes crucial in effectively conveying your message. Let's explore the significance of custom window clings and how they can help you engage with your target audience during this festive time.
The Power of Custom Window Clings:
Custom window clings are versatile marketing tools that can transform plain windows into eye-catching displays. Whether you're a retail store, restaurant, or event organizer, these adhesive graphics provide a unique way to promote your brand, products, or special events. Their ability to adhere to glass surfaces ensures that your message is front and center, attracting the attention of passersby and creating curiosity.
Captivating Designs for Every Occasion:
When it comes to custom window clings, the design plays a vital role in grabbing attention and generating interest. Consider the following design ideas for different festive occasions:
Holiday-themed Clings: Embrace the spirit of the festive season by creating window clings that feature holiday-inspired imagery such as snowflakes, reindeer, or presents. Use vibrant colors and festive elements to create a cheerful ambiance that resonates with your target audience.

Seasonal Promotions: If you're running special promotions or discounts during the festive season, custom window clings are an excellent way to communicate these offers. Design visually appealing clings that highlight your discounts and create a sense of urgency for potential customers.

Event Announcements: Hosting a festive-themed event? Custom window clings can serve as effective event announcements. Incorporate event details, dates, and vibrant visuals to pique curiosity and encourage attendance.

Brand Identity: Use custom window clings as an opportunity to reinforce your brand identity. Incorporate your logo, brand colors, and unique design elements that align with your overall branding strategy. Consistency across your visual assets helps strengthen brand recognition and recall.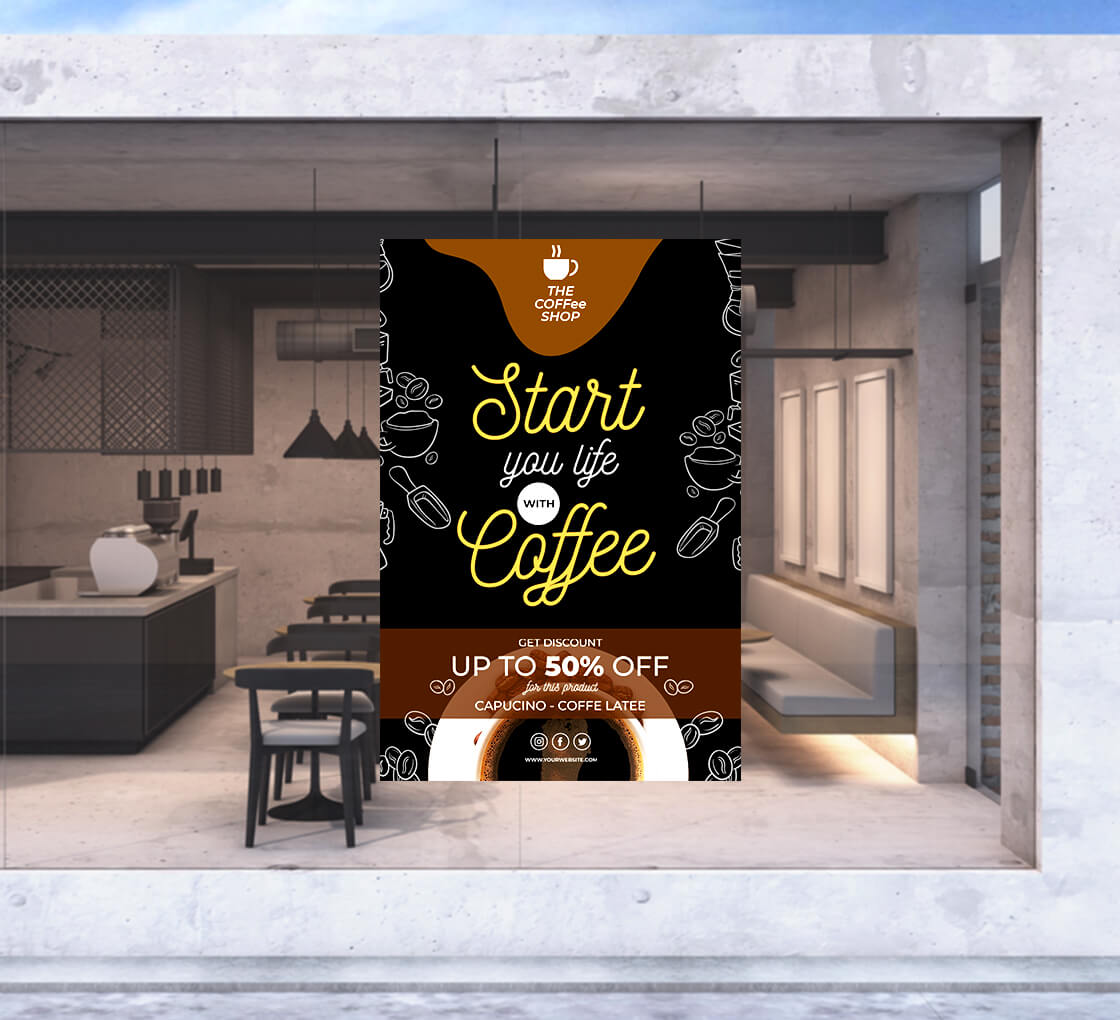 Customization and Creativity:
One of the greatest advantages of custom window clings is the ability to customize them according to your specific needs. Take advantage of this feature to create a unique design that stands out from the crowd. Consider the following customization options:
Size and Shape: Select the appropriate size and shape for your window cling, ensuring it fits seamlessly on your desired glass surface. Experiment with various dimensions to find the perfect fit.

Typography and Colors: Choose fonts that reflect your brand's personality and legible colors that enhance readability. Maintain a good contrast between the text and the background to ensure clarity.

Imagery and Graphics: Incorporate visually appealing images or graphics that align with your message. Ensure they are high-quality and relevant to enhance the overall visual impact.

Call to Action: Encourage your audience to take action by including a clear call to action on your window clings. Whether it's visiting your store, making a purchase, or engaging with your brand on social media, guide them towards the desired outcome.
Conclusion:
Custom window clings provide a fantastic opportunity to make a lasting impression and engage with your audience during the festive season. With captivating designs and careful customization, you can create window clings that captivate attention, reinforce your brand identity, and communicate your message effectively. Embrace your creativity, choose the right design elements, and let your custom window clings shine during this festive time.