It's no longer 2010! So do flyers still work in 2022-2023? Well, digital advertising is quite competitive and expensive. Yet, the attention level of audiences is plummeting. Further, potential customers distrust online brands that don't have a physical presence. As a result, more businesses are favoring traditional and inexpensive advertising methods.
A prominent form of traditional advertising is flyer marketing. Flyers have been around for a long time, but we'd state 7 reasons why flyers are effective. Consider these 7 reasons when choosing a flyer design or planning your campaign. Knowing why flyers work is the edge you need to go viral offline.
History of Printing Flyers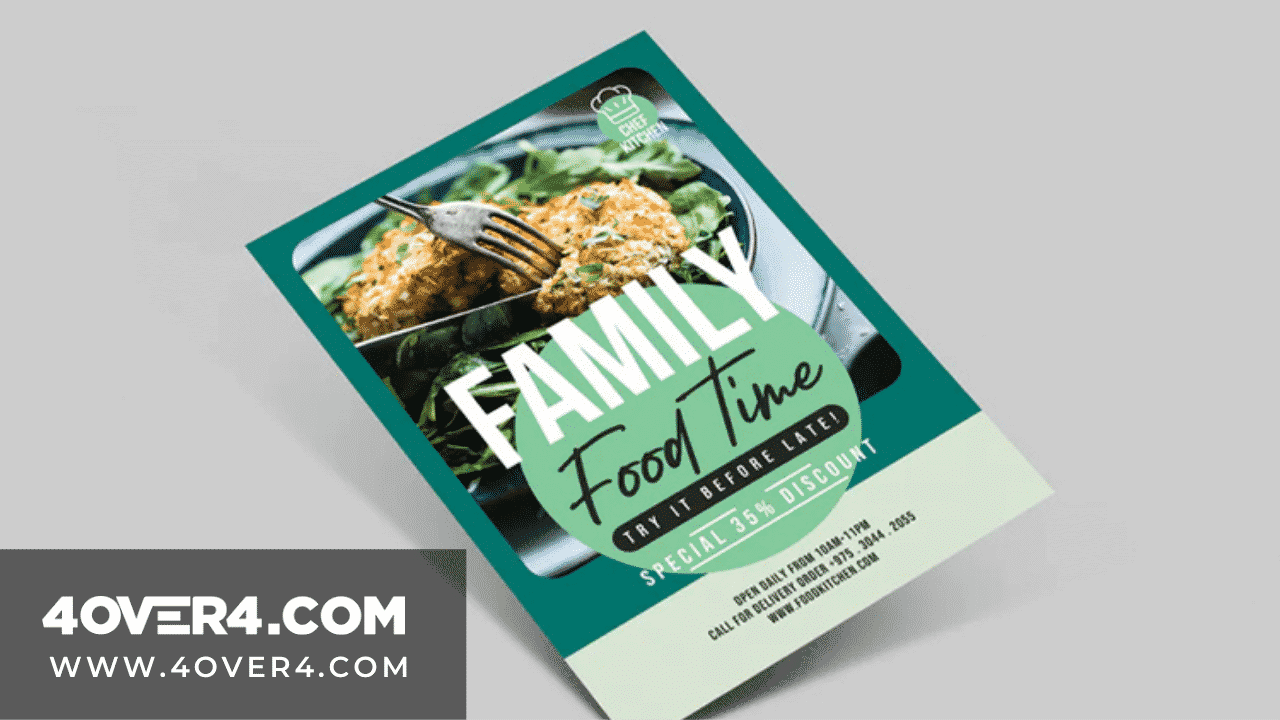 Do Printing Flyers Still Work?
A common mistake is to assume that flyers do not convert to sales. According to a report, flyers sent via direct mail have an open rate of 57%, and people check flyers 6 times on average. The response rate statistic is equally impressive. With a 1 - 5% response rate, flyer marketing enjoys better responses than many widely-used digital channels.
Nevertheless, these numbers represent averages. A great flyer design, clear call-to-action, apt images, and a persuasive copy will make your flyers effective. In addition, more extensive campaigns are more likely to produce massive results.
Why Flyers Are Effective Today?
Flyers are an effective marketing and advertising tool because they are relatively inexpensive to produce, can be distributed in a variety of ways, and are often attention-grabbing.
Affordable Way to Promote with Printing Flyers
Compared to brochures or booklets, flyers cost less and are thus suited for mass marketing. Printed flyers are a great choice to reach a crowd of people on a budget.
You can order cheap flyers on 4OVER4 today. Our range of affordable flyers features die-cut or custom-shaped, standard, and business flyers.
Person-to-person flyer distribution can help you save costs on your campaigns. Of course, this person-by-person method will work best in high-traffic areas. Another approach is to stack flyers or put them in a rack next to a high-traffic area.
Lastly, going from business to business will not only help you publicize your business but can help you start and foster meaningful business relationships as well. So do flyers still work for b2b sales? Yes.
Print Flyers with Quick Turnaround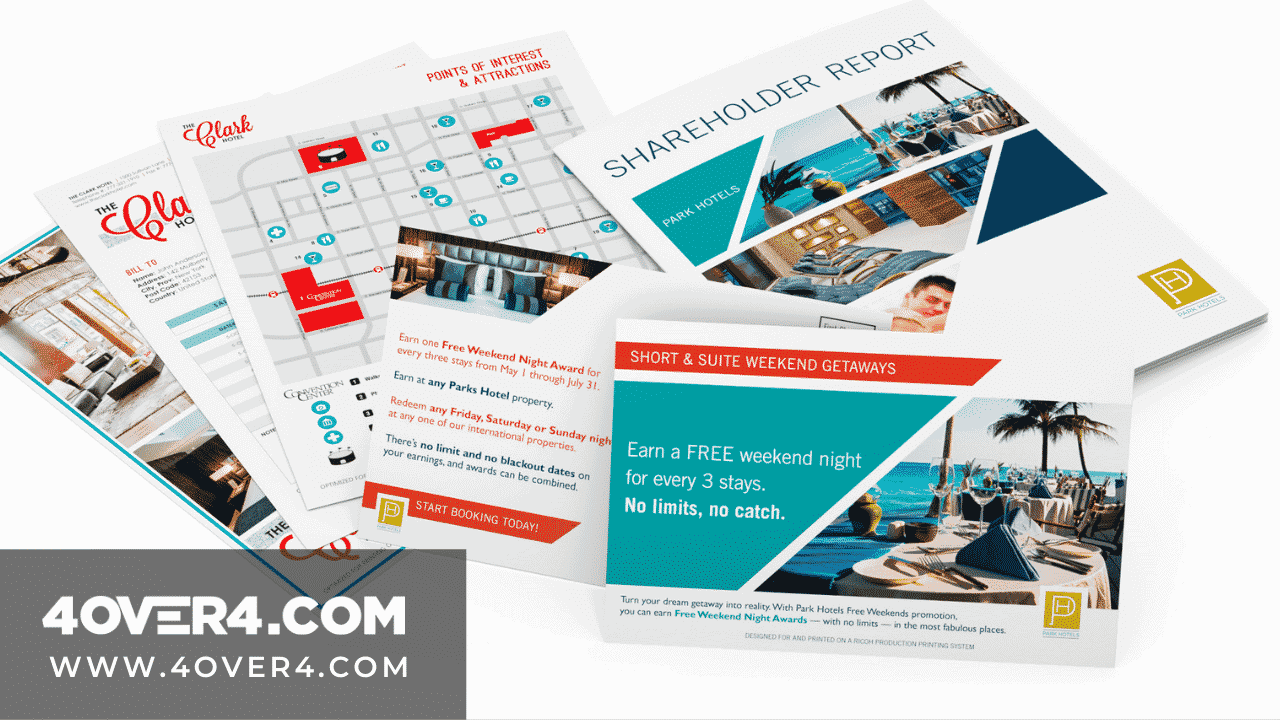 Printing flyers is a straightforward task. Therefore, you can choose a same-day print turnaround when you order on 4OVER4. Even though urgent orders are a bit costlier, they can be a relief when you do not have the luxury of time.
In addition, you can choose next-day delivery to get your order promptly. In other words, printed flyers can ensure your campaign's timeline is unadjusted even when time is not on your side.
Great for New Store Openings
Seasoned business owners who want to create brand awareness for new businesses know that flyers are effective marketing tools when used this way. For example, you can share promotional flyers with large target audiences, informing them of a launch or a relaunch of a new product or service. You can build anticipation for your launch with flyer marketing.
Flyers are great for launching your new store, whether physical or online. In addition, flyers are versatile promotional materials; some businesses use them as a brief product catalog. This versatility is a significant advantage of using flyers.
Printing Flyers are Perfect for Events
Printed flyers are perfect for marketing or promoting your events. People esteem events that you advertise physically. Consumers trust businesses that put their money where their mouth is. Also, printed flyers will remind your guests of the venue, date, and time of your event so they do not miss it.
Printed flyers can promote virtual or physical events and complement your marketing campaigns on the internet. You can win your buyer's trust once you're noticeable.
Complements the Digital Flyers
Digital flyers can reach your online audience, but not all prospects are online. Hence, printed flyers can complement your online marketing. Buyers prefer print advertising over digital ones because prints are tangible. Printed media makes information more readable.
Digital flyers and printed flyers are not mutually exclusive. Combine both forms of advertising for maximum results.
Measure Success Easily with Leaflet Printing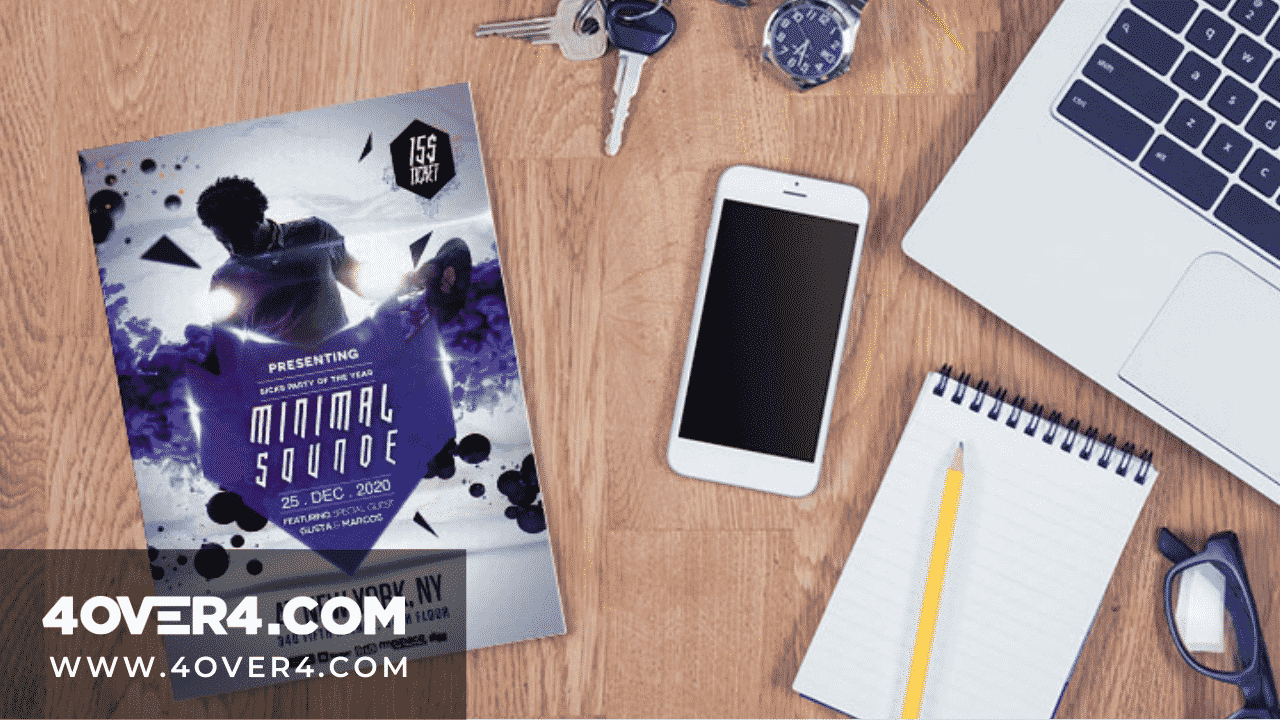 You can use printed flyers to measure and track the success of your offline campaigns. Because flyers have a response rate of around 1 - 5%, expect about 5 responses for every 100 flyers distributed. You can include a unique QR code, URL, or telephone number to monitor responses that come from your flyer marketing.
Tracking the success of your leaflet printing is not only helpful but recommended.
Makes Your Brand Tangible
This tangibility is what makes flyers effective. Potential customers can reference your contact details or business address by glancing at your flyer. Consumers who suspect they may need your product or service in the future can save your flyer till then. Also, since more consumers trust traditional advertising, they perceive your brand as more reputable than your competitor's.
A common practice with flyers is to hand them to friends or colleagues we think may need your product or services. Word-of-mouth is the most powerful advertising medium and can mean free referrals for your business.
Printing Vs. Digital Flyers
Digital flyers may appear cost-effective because there's no extra cost to duplicate them, but promoting them online can be costly. Advertising costs can drive the price of digital flyers up. Moreover, printed flyers have the advantage of tangibility. Because printed flyers are handy, they are great for advertising.
Conclusions: How Effective Are Flyers For Business & Advertising
Whether you plan to launch an event, promote a new business, or showcase your products and services, flyers are effective marketing tools. As we have seen, measuring the effectiveness of your flyer marketing is straightforward. You can ensure your flyer campaign is effective when you pay attention to your flyer design, make a valuable offer, and include a clear call to action.
One reason why flyers are effective is their physical nature. As a result, they won't be replaced by their digital alternative. Instead, printed flyers nicely complement your online advertising. So make use of this tangible tool. Order your quality but affordable flyer printing on 4OVER4 today.