What are flyers? Flyers are one of the most vital marketing materials that have been in use for centuries. Do you think the old-fashioned printing flyers are still popular when people are glued to the digital world at every second? Whether a real estate agent or a trip planner, cheap flyer printing can effectively convey a message to potential customers. Presently, marketing means high-tech advertising solutions, yet businesses are investing heavily on custom size flyers. Have you ever thought why? It is because flyers are the low-cost option without any expense for advertising space and refurbishing website. The tactile flyers help in promoting your product and brand impactfully within a smaller circle with the least efforts. Planning a simple, compelling, and eye-catching flyer design like embossed flyers or
die-cut
custom flyers and choosing the right printers like 4OVER4 can make your leaflets significant and relevant even in this digitally-driven marketing world.
History of Printing Flyers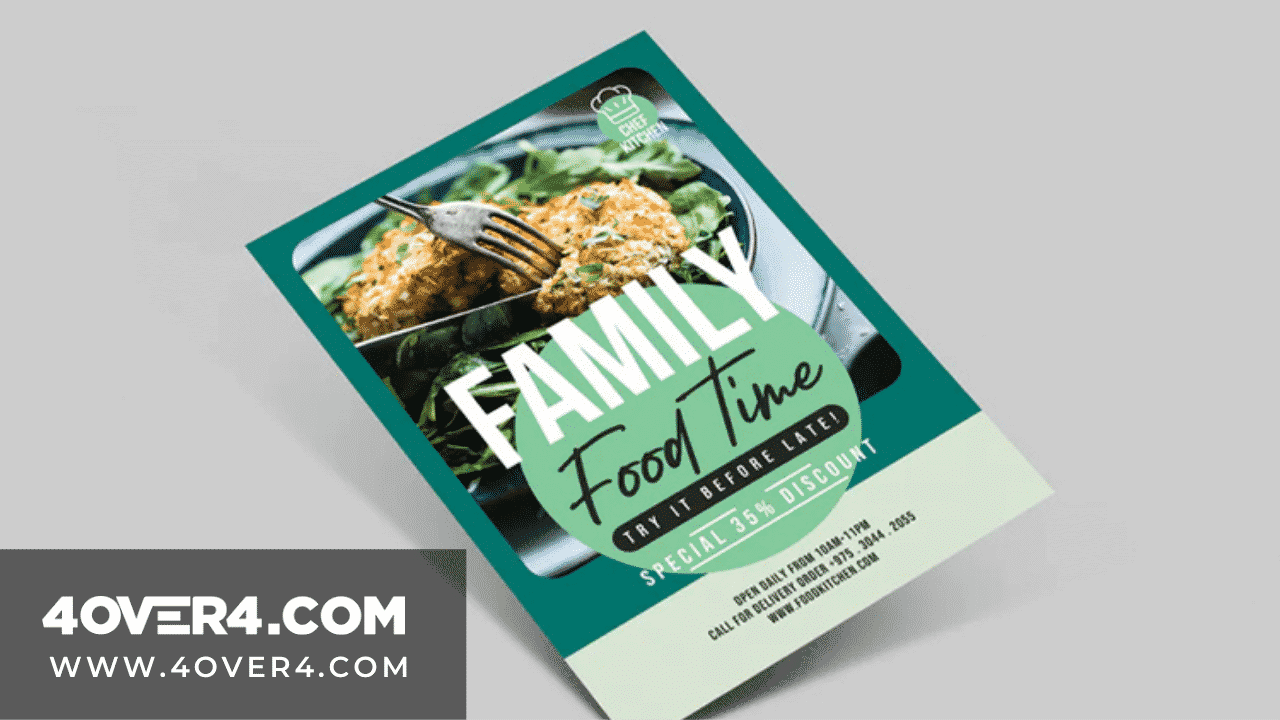 In the past, the newsletters were handwritten as printing was not yet invented. The merchants from Italy passed these handwritten pieces filled with detailed info on the economy and war to inform people and prepare them well to stay alert. In the year 1900, Women Suffrage battle also used the leaflets to acquire female vote during the activist campaigns. As technology improved, the distribution and printing flyers became simple and easy. Till the mid-20
th
century, the improvements and developments continued. From the wartime public service info sharing and advertising to the 1970s punk music DIY fans, flyers continued to serve as one of the best promotional ways in all sectors.
Why are the Printing Flyers Still Relevant Today?
A
DMA report
shows that flyers are still a relevant tool for marketing. Whether you choose to door drop or send address mailers, printing flyers are backed by huge numbers compared to the digital flyers. In the case of addressed mail flyers, they are opened by 57% of people as soon as they arrive; 8% of people open mailers within 28 days of receiving them, and people recheck flyers six times on average. In case of door dropped mailers, 5% of people read and glance immediately, and 16% check it later. The printed flyers not only draw the attention of the customers instantly but also add information in tiny parts. The cost-effective printed flyers let you explore your creativity in terms of both design and texts. If you are confused about how to make business cards and flyers or other marketing materials, you may turn to 4OVER4. It is one of the leading and reliable online printing partners for your marketing collateral. Here are a few more reasons why flyers are still relevant today.
Affordable Way to Promote with Printing Flyers
Both printing and distributing flyers are inexpensive. So, it is an easy way to promote your brand and products cost-effectively and create a powerful impact on people's minds. You can use different sizes instead of standard flyer shapes to make your marketing tool more attractive and eye-catching.
Print Flyers with Quick Turnaround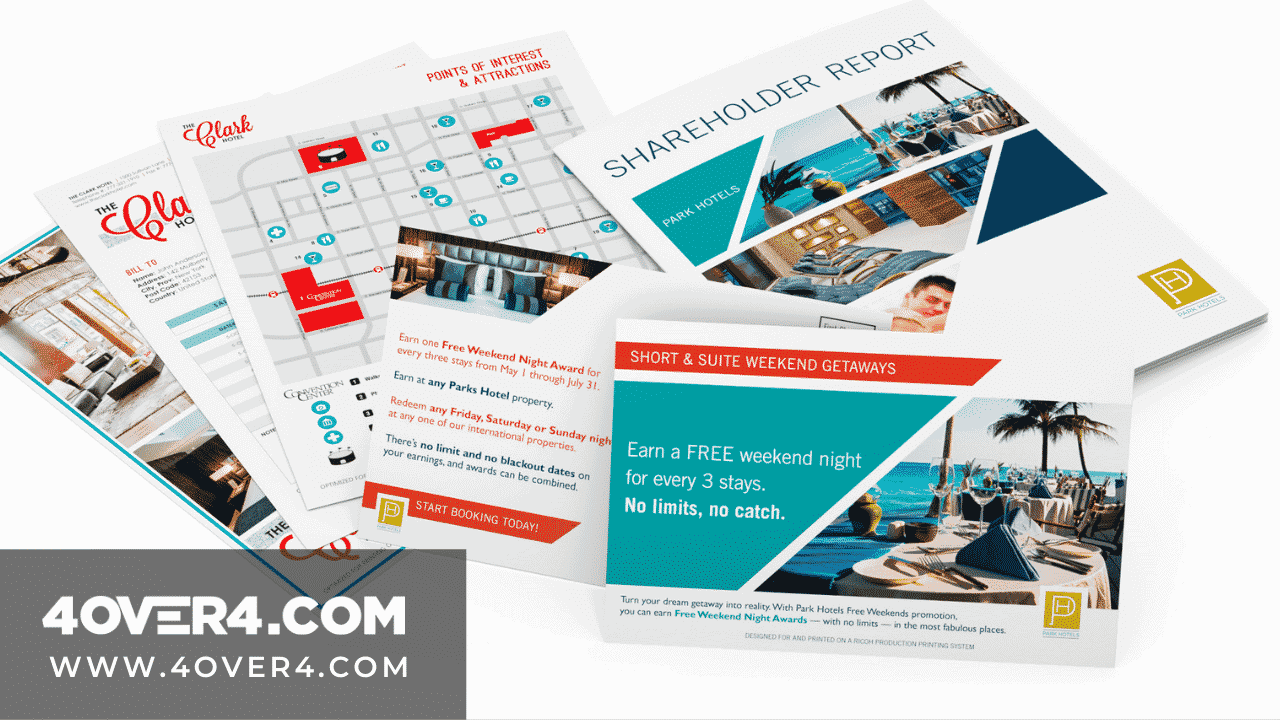 Source
You can avail next-day club flyer printing service if you are in a hurry to promote something significant. The digital flyers need experts for designing and setting up the mail ad. Whereas, the printed flyers can be produced within short notice. You just need to know the right printers. Sharing relevant news and offers related to your brand with targeted people becomes easier with printed flyers.
Great for New Store Openings
The printed flyers help to inform local people about a nearby new store opening. The news spreads like wildfire within a minimal time when leaflets are handed over compared to the digital flyers that depend on when people access their mails. A well-designed print flyer is the best tool to introduce your brand and reach people.
Printing Flyers are Perfect for Events
Even for short notice event promotions, you can depend on printed flyers. Whether a charity football event or a local party meeting, printing leaflets helps you promote it within a short time. Choosing
metallic flyers
or staggered-cut flyers are the best way to grab the attention of your customers.
Complements the Digital Flyers
When you combine the print materials and digital marketing, your message gets a boost. You may choose the flyer templates from 4OVER4 online and print it with attractive paper stocks and finishes.
Measure Success Easily with Leaflet Printing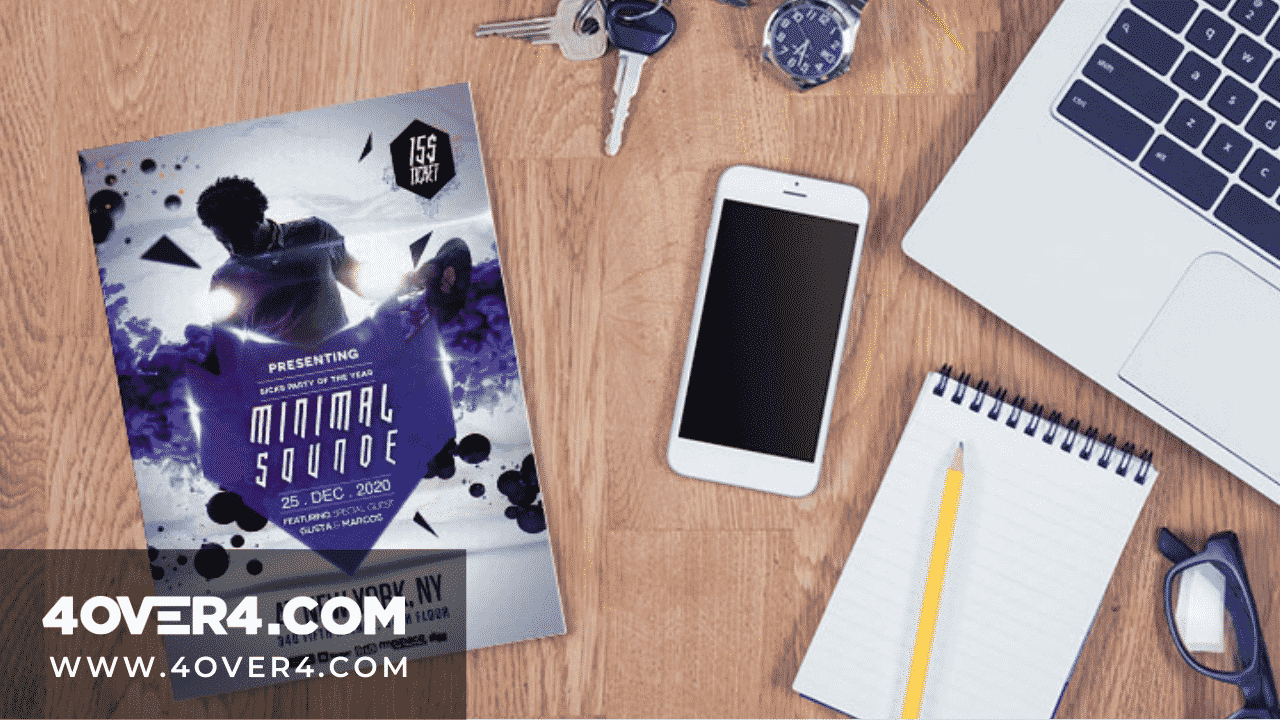 When you add the relevant URLs and QR codes on the printed flyers, the leaflet numbers let you track it quickly and make it a measurable marketing method.
Makes Your Brand Tangible
The tactile aspect of the flyers makes it identifiable instead of getting lost in an overloaded inbox full of emails. People pin it up on the refrigerator or pinup board and often save it for later use.
Printing Vs. Digital Flyers
Both digital and printing flyers have an equal impact on consumers. Despite turning to digital platforms for essential activities, high-quality print flyers have their own space, and at times, they are better than any online flyers. The tangible printed flyers are the best choice if you are looking to promote your products and services at the local level. Let's learn the pros and cons of print Vs. digital flyers.
Printing flyers are tangible, whereas you cannot touch the digital flyers. People prefer touching a flyer to check the quality and quickly remember it at the time of need. On the contrary, digital flyers are just a piece of info that can be easily forgotten.
Whether business flyers or club flyers, you can customize the content, design, and distribution of the printing flyers effortlessly for your target audience. Whereas, the digital flyers usually have a specific template for designing, and depend on expensive advertisement and the Internet for distribution.
Many of you think that digital flyers are more cost-effective as you can ignore the cost of paper stocks and printing. But, do you get to customize your flyer designs according to your budget? You cannot, but with printing flyers you can. Choose the finishes and card stocks as per your budget and place bulk order to reduce your cost.
Can you promote your brand message completely free with digital flyers? It involves huge ad space booking or mailer sending costs. But the print flyer distribution budget is nominal. For instance, ask a friend to hand out the flyers or tie-up with a local shop to distribute your leaflets, and it can be done almost free.
Conclusion
Promoting your brand products using flyers is a reasonable way to reach people, especially your potential customers. Printing flyers are still relevant and will continue to be one of the most preferred tools for promotion in the years to come. It is essential to choose the right service, when it comes to flyer distribution. 4OVER4 is one of the most professional and trusted printing services and can play a vital role in your company's promotions. Trust it and reach more and more people.