Surely, TV Talk Shows have many technical challenges to face. Set design is the most noticeable to viewers, who identify the show with certain furniture or decorations. Each talk show has a different style, commonly reflecting the host's personality. However, there is one consistent element across shows: the coffee mug! The one item getting constant exposure during air time. Mugs are held by celebrities, politicians, athletes, people of interest and the charismatic host, who ends up becoming a virtual member of viewers' inner circle of trust.
Why Coffee Mugs Matter in TV
Coffee mugs are much more than handy drink containers, they are the ultimate branding item consumers would love to get. Branded coffee mugs are that accessible piece of a product people feel represented by. In the case of talk shows, they are a way to bring that TV magic home. At the time of an image update or new campaign, it 

is

 easier to replace a custom coffee mug than other large format products. For example, talk shows celebrating a milestone may make special coffee mugs, which people will be happy to buy to feel as part of the celebration.
Intended as gifts or souvenirs for sale, 
custom print mugs
 are a popular marketing tool. Mainly because they are not expensive or hard to produce. But also because their lifespan is really long, so customers have a higher chance of retaining that branding message over a tv ad. Through that coffee mug, a brand logo becomes part of someone's house, office and daily routine. We decided to do some research and bring you 5 famous examples of branded talk shows mugs.
Famous TV Mugs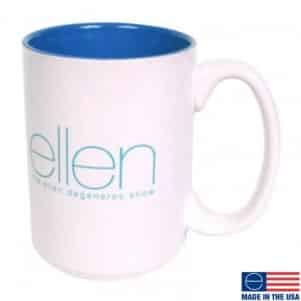 2. 

The Talk
3. 

The Late Show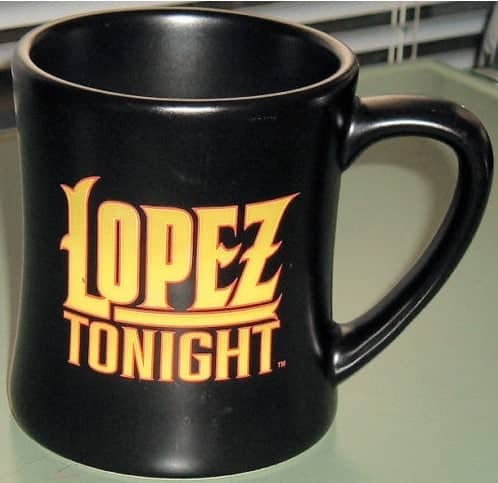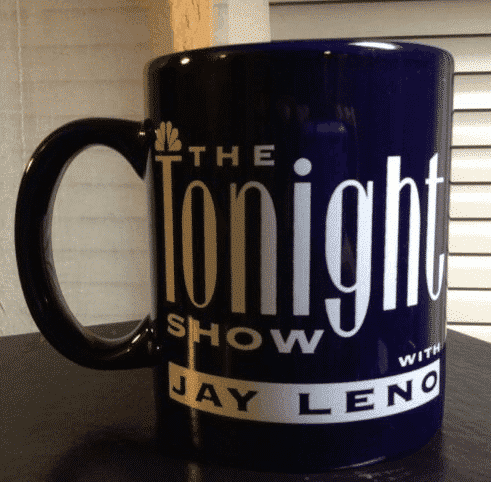 The greatest thing about custom mug printing is that they don't require millionaire talk show budgets. 
The truth is custom mugs  are completely affordable and any business can make the most of it as a marketing tool
. If you have an upcoming trade show, seasonal promotion or are simply looking for a new giveaway product, this might be the right option for you.
DIY Custom Coffee Mug Branding
If you've gotten inspired and decided to do some coffee mug printing, here are some useful tips to consider:
The design should always include the company logo or name.

Knowing the target audience is key. It helps deciding on the kind of product to make. Conservative customers might like more traditional designs, while young people tend to go for edgy products.

How long is your message valid for? Once you have distributed the coffee mugs you'll lose all control over where the product is exposed.
Remember that 
custom printed mugs
 are open 
with
 possibilities and could be the smartest branding investment to make. Step up and take an active role in customer reach. Don't forget to let us know what you think and comment below!