The business cards used to be the only way to share contact detail before the emergence of the digital world. But the times have changed. There are several digital resources to stay connected and share with your prospects. We do not deny the fact that digital tools like content management systems, email marketing platforms, smartphones, or social media have made life more organized and connected. Yet, a well-crafted business card design can be a powerful tool to network or promote your business person to person. Even if it is your best inexpensive business card or the common one, when it comes to physical interaction, business cards are the most accurate and fastest tool for exchanging information and establishing a connection. Are you still not convinced that the visiting cards are relevant to staying connected? Let us delve deeper into why business cards are still relevant in this digital era.
Make Real Connection at Point of Contact with Business Cards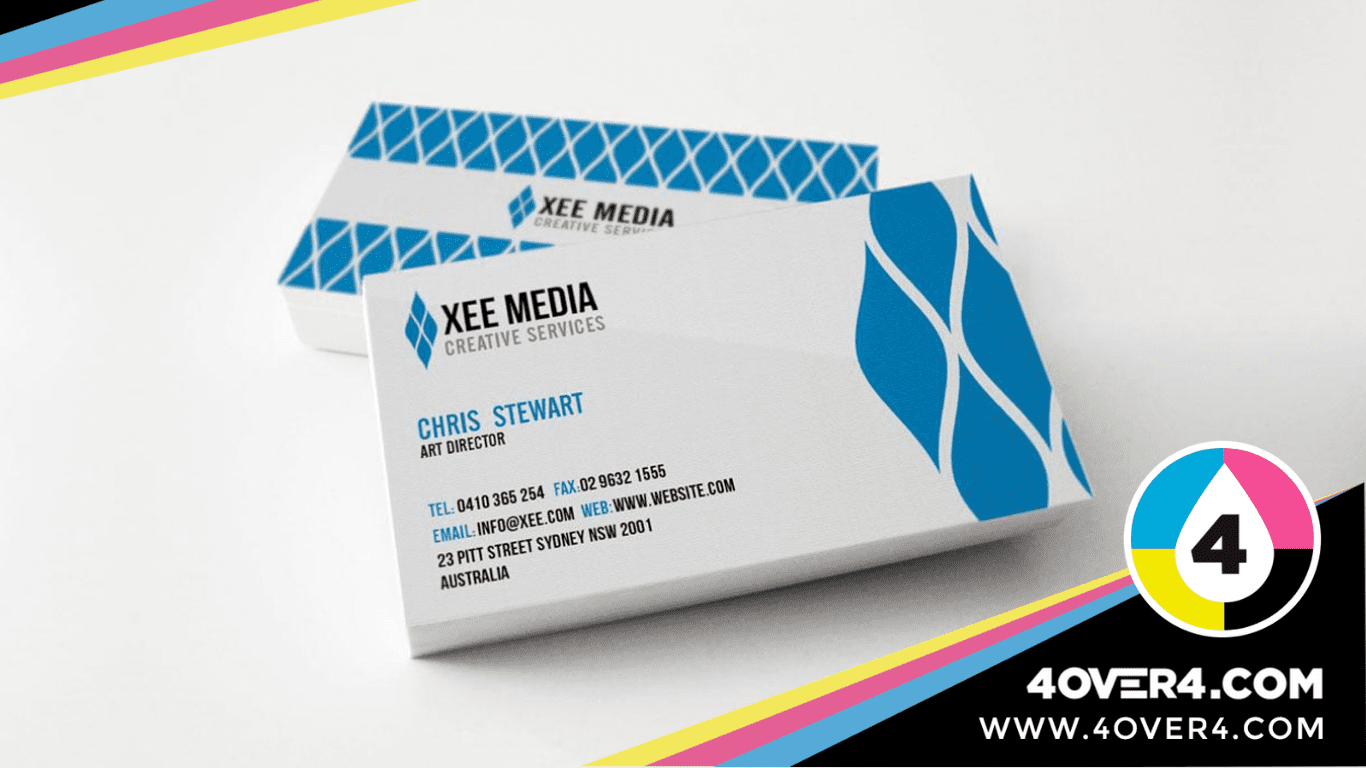 Source The visiting cards have always set a standard in small business networking. It is the first tangible impression of your company or brand. Therefore, exchanging contact information and other detail in person is considered more professional and powerful than any smartphone. Whether business cards are cheap or business cards free, you can even turn a cheap business card into a highly engaging marketing tool. The right business card printing service, like 4OVER4, is the key to your successful business. If you have creativity, we can make your card design alluring with our range of perfect custom design templates, premium cardstock, recycled paper stock, and attractive finishes. When you connect through email, it can get unintentionally deleted, forgotten, or lost in spam whereas, the business cards are tangible and real. It is the most efficient and fastest way of exchanging information, which is acceptable in all business scenarios.
Create a Solid Impression at Your First Meeting
You can do a lot more with your business card than just sharing the contact info or personal detail. When you choose the right color balance, great finishes like metallic, spot UV, gloss, soft touch, or matte die-cut finishes, and premium card stock quality for your visiting cards, you create a solid first impression for your business.
A good business card does exactly what you want to present to your clients. The email or digital tools doesn't offer the personal vibe that you can only understand once you meet and hand over the card in person.
Attract Attention with Business Cards
People love stories, and you can create one with your creativity and imagination for your business cards. Digital tools cannot give you the flexibility to turn a marketing tool into something unique. With 4OVER4 business cards range, you cannot just highlight the contact info and other details but also reflects your personality and the way your business works. It is easier to remember a story than any plain random information. Whether mini cards or full color and colored edges business cards, 4OVER4 business cards online enhances your creativity to the fullest with a huge collection of best printing services.
Look Genuine and Professional with Business Cards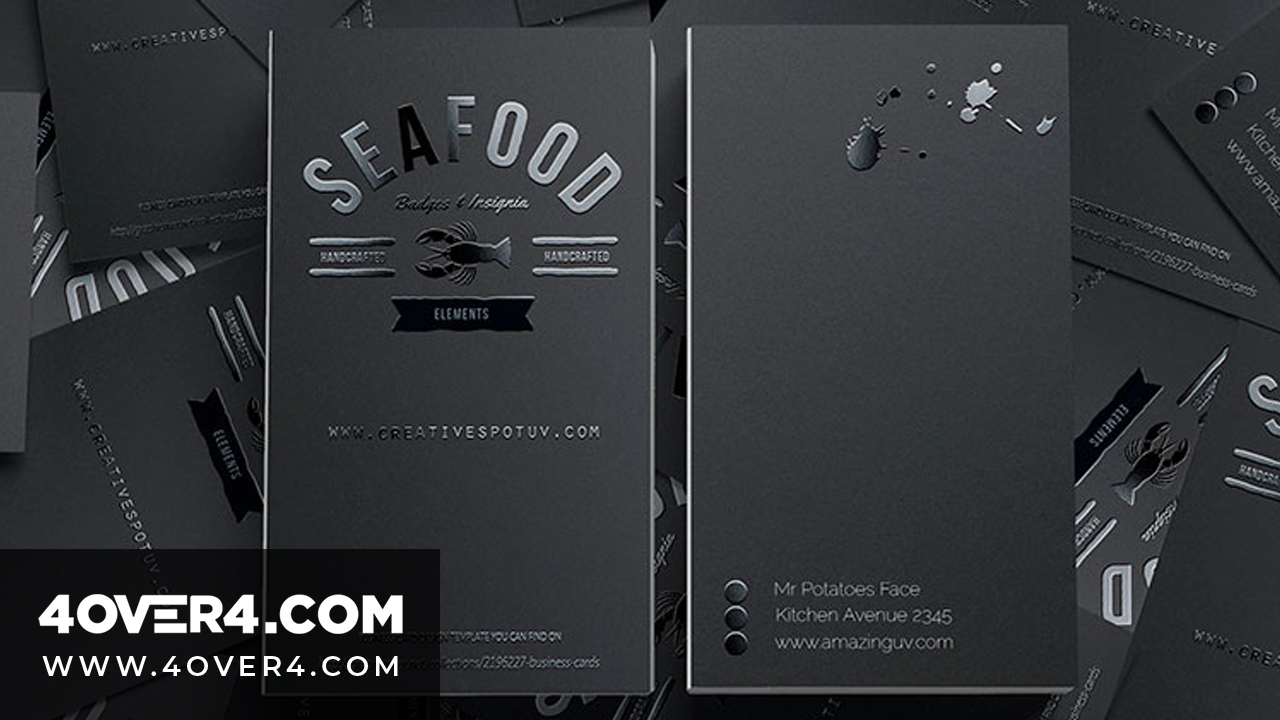 Matte finish printed back and front visiting card
Only the reputed businesses win the trust of the people. Can you anytime approach people with your thoughts and ideas through the mail, and even if you, do you think that your mail will be read? There is very little chance of getting a click on your mail if you send it without making a connection with the prospect. When you hand over a business card, half of your work is done as it creates a subtle impression about you and your business. When you give a well written unique card, it shows your prospect how you treat your business, your seriousness towards it, and the authenticity of your business. People get an assurance that they will be treated well. Therefore, nothing else can beat the likes and benefits of handing out a visiting card in person.
Business Cards are Accessible at all Times
Can you share your business contact detail just after a warm shake hand with the digital tool? The visiting cards are simple and make the right impact at the right time. You can reach out to your wallet or pocket to share a business card with your client, unlike the digital tools. Stack it to your seminars and conferences because of its portable size. Moreover, your digital tools can fail without a reliable Internet connectivity or poor network. In such situations, the visiting cards are highly accessible and come as a handy tool, irrespective of downtime or location. Even in the no-mobile zones, your visiting cards are fully functional.
Create Your Personal Brand with Visiting Cards
It shows that even a small piece of paper has the power to establish a brand and make it easily recognizable. Add a unique logo, a slogan that best describes your brand, contact information like phone number, address, website if you have one, and email to stay ahead in the rat race and get easily recognized. You can make your little piece of paper tech-savvy and interactive by including QR code and asking your clients to scan it with their smartphones to reach your social media handle or website.
Visiting Cards are Shareable

Dual white shade front and abstract printed card Visiting cards, being a shareable object, remains with your clients as a solid reminder. It is something that your client takes back after meeting you and they do not face problems of exchanging info over phone or mail. When you share a unique interactive creative business card with your clients, it does not just impress your clients. They are also likely to show the visiting card to others, increasing your brand exposure in front of prospective clients.
Build Trust and Great Reminders
In this highly competitive market, the customer needs to believe and trust your brand to turn into loyalist of your brand. When you exchange cards in person, it can immediately set a level of comfort and build trust, leaving a lasting impression. It is quite possible to forget a name that you know just through a mail. Exposure to visiting cards instantly remind you of the person, you met a few weeks ago. When you meet someone, you know whether you liked or disliked the ideas set by the client. Even in confused state, you will know who are you thinking of or would like to talk to because of the initial meeting in person and exchanging business cards. There are several such business card examples that make it rule even in this digital age. Today with the significant progression of the printing technology, you can add a wide-ranging attractive design element to business cards near you. The weight, style, feel, and aesthetics of a card can set the right impression about your company without even saying a word. Order business cards with 4OVER4 and our customer service team helps you to make the right choice for your brand.