Apr 12, 2020 Clap 1758 ViewCopy Link
In recent times, everything is digitized. Right from the notices to meetings and promotions, every task is conducted with the use of digital gadgets. But, one thing that has not been fully replaced yet is the use of business cards. Even if it is cheap business cards, people never fail to print it, irrespective of the business or industry they represent. You may ask how a cheap visiting card can be helpful in promoting your brand? Cheap cards don't always have to be wrong. Firstly, such cards are affordable as you design it on a ready to use template according to your needs. You don't have the need to hire designers for a professional design, and it is fast and easy to get the cards printed and delivered. 4OVER4 offers generic card design templates to make it worth your time. Though the cheap cards are not unique and may not have the same impact as the customized cards, yet cheap business cards are good enough for sharing your contact and take your business further at the digital level. Let us learn how cheap business cards printing service are worth your time.
Why are Cheap Business Cards not Always Bad?
A strict budget in a small company can make you look for ways of cost cutting. In such a scenario, printing business cards seem to be a luxurious affair. The cards being such an important marketing tool, companies often choose to print cheap business cards to serve the purpose. But, if there are any chances of adjustments in your budget, we would always recommend you to choose the customized unique cards. Now, you must know that in extreme situations, cheap business cards can also help your business grow and take the leap. What are its benefits?
Promote Your Brand Affordably
For a relatively low cost, order cheap business cards in bulk. You can make a rough estimate of the number of cards that you may need on a day-to-day basis and flexibly order your print. If at any time, you think that there is a show coming up or an exhibition that would need you to print more cards, place the order accordingly. 4OVER4 offers several print finishes and a range of cards stock to make your cheap cards appear class apart. You may print several cards at one go to cover your employees for client meets and networking events.
Easily Share Contact Detail with Cheap Business Cards
The business cards are still considered important because it is the simplest way to deliver contact information. For any client, a company's contact info is vital, and the business cards help them to know the same. From email id and phone no. to address, relevant contact name, and designation, a business card has it all. Cheap business cards are usually not appreciated by the client. But, if your business is unique and looks promising, they will keep your cards safely as it comes in handy and instantly gives your client all the information regarding any company.
Sharing a Cheap Business Card Give a Personal Touch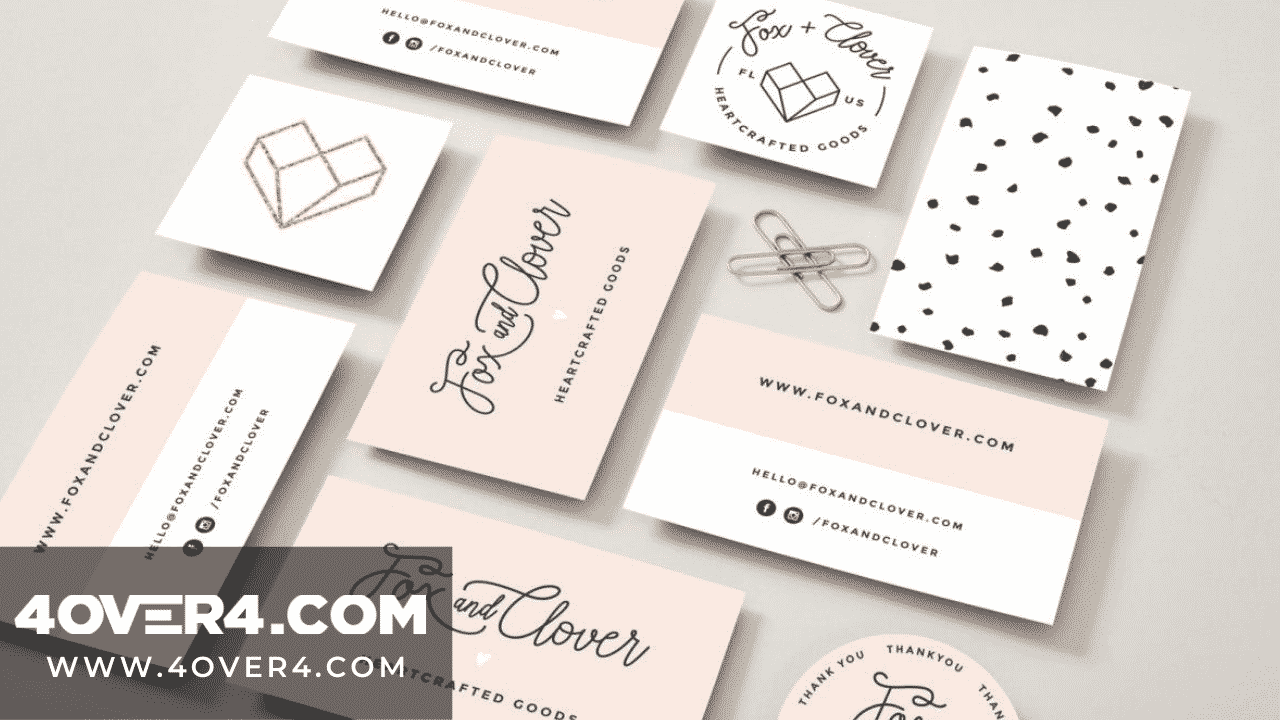 The most significant advantage of sharing business cards is meeting a person, shaking hands, exchanging greetings, and connecting and conversing for a specific time period. So, the card exchange is not merely sharing contact info, it is much more than that. People get to know each other and build a certain level of comfort and trust to take the business further. Business cards are a formality to ensure that they remain connected even after the meeting. Although the quality of the card is an essential factor in making it to the top of the client's list, the business cards can work as well if your friendliness, presentation, warmth, and personal touch strikes the right chord.
Work as a Direct Marketing Tool
The cheap business cards can work as a direct marketing tool due to the in-person meeting involved in the sharing of the cards. Even if there are various mediums like email marketing, search engine optimization, and other tools for marketing, nothing can be as effective as a visiting card. Carrying a set of few business cards is a wise decision because if suddenly you meet a potential client, you should always make use of the opportunity and use this direct marketing tool to hand it over to the prospect.
Build Trust with Cheap Visiting Cards
Trust is one of the essential words that ties two unknowns into one business for the long-term. In this highly competitive environment, customers must be able to trust your brand printed product, services, and your company. Without strengthening trust, you cannot retain your customers successfully and allow them to choose your competitors over your brand. By exchanging cards, you can enhance the faith, help your customers know your brand better, and create a bridge to help their trust grow. Please note, cheap free business cards also have the power to create the trust bridge and hold on to your customer base.
How Cheap Business Cards Work?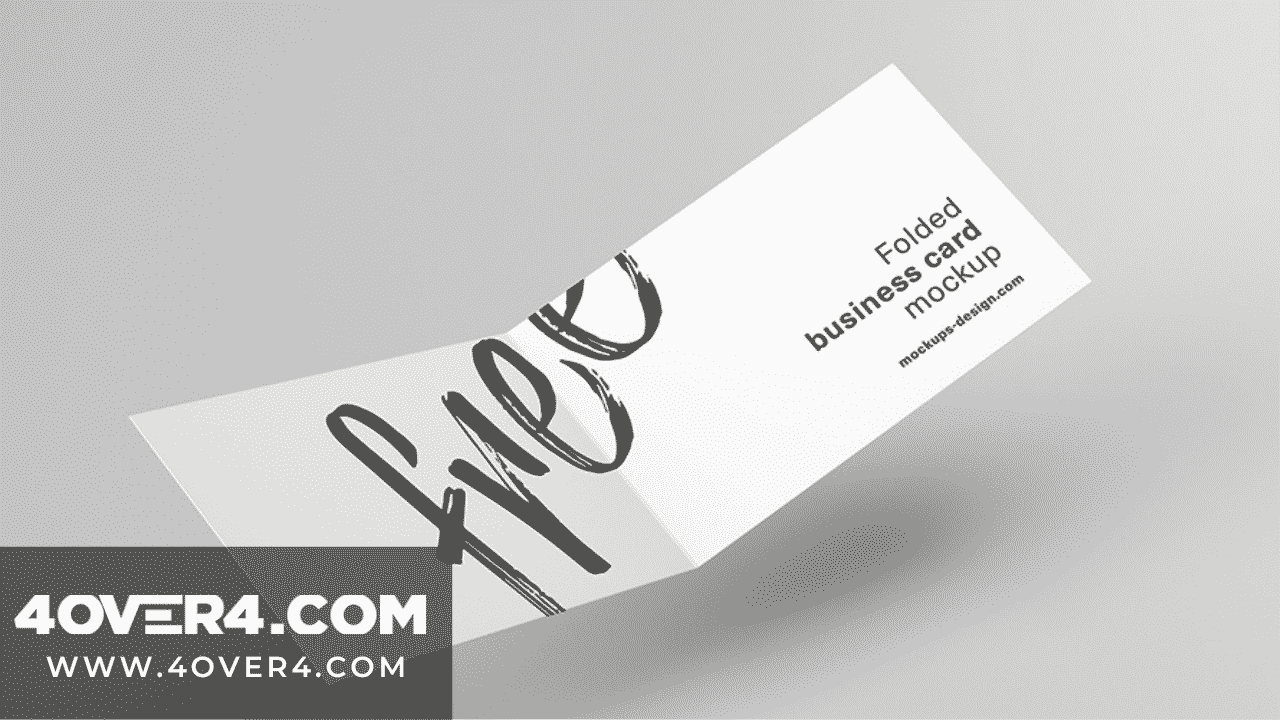 Whether you are a big company or a small business, the business cards are the best marketing tool for creating that first impression on your clients. Are you thinking about how cheap cards can work? For small businesses or start-ups, cheap has always been the best choice. 4OVER4 offers design, style, coatings, colors, and UV protection to make your simple general cards appear high-quality at affordable prices. We also offer discounted price packages to help the small companies advertise economically. You may select 14pt-15pt paper stocks, various color shades, and UV coated printing to protect your cheap business cards from fast fading and aging. Moreover, when you place a bulk order, you can avail of an added reduction in price and save on your cheap business cards online.
Your Printing Partner 4OVER4
Several platforms that offer cheap cards. The cheap business card Moo service or one of the oldest cheap business card Vistaprint services offer cards at reduced prices. But what you receive from such platforms is tattered corners and edges, poor coating, low-quality, and minimum thickness cards, which is undoubtedly not worth your time. Whereas, 4OVER4.COM is one of the most reliable services that people have ever come across. If you go by the reviews and testimonials, we have created a substantial space in the heart of every customer in the last 21 years. Our print quality is unmatched, and even the extremely cheap business cards staples with 4OVER4 printing can turn to a classy piece. When you order in bulk, often cheap business cards free delivery service becomes applicable. 4OVER4.COM is one of the leading printing service of cheap business cards near you.