The back of your business card provides more space to showcase your brand. But many people wonder what to put on the back of a business card. Let's explore the potential of this often-overlooked space and how to make the most of it.
The Back of Your Business Card: A Missed Opportunity?
Leaving the back of your business card blank, as most people do, is a missed opportunity. Maximizing the back of your business cards can make all the difference in how effectively you convey your message and brand.
If you spent your hard-earned money to get a beautiful business card, why waste the back side of the card by leaving it blank?
While the front side of your card is traditionally reserved for your name, title, and company details, the back side is an excellent opportunity to reinforce your message and keep your business top-of-mind long after you have given out your cards.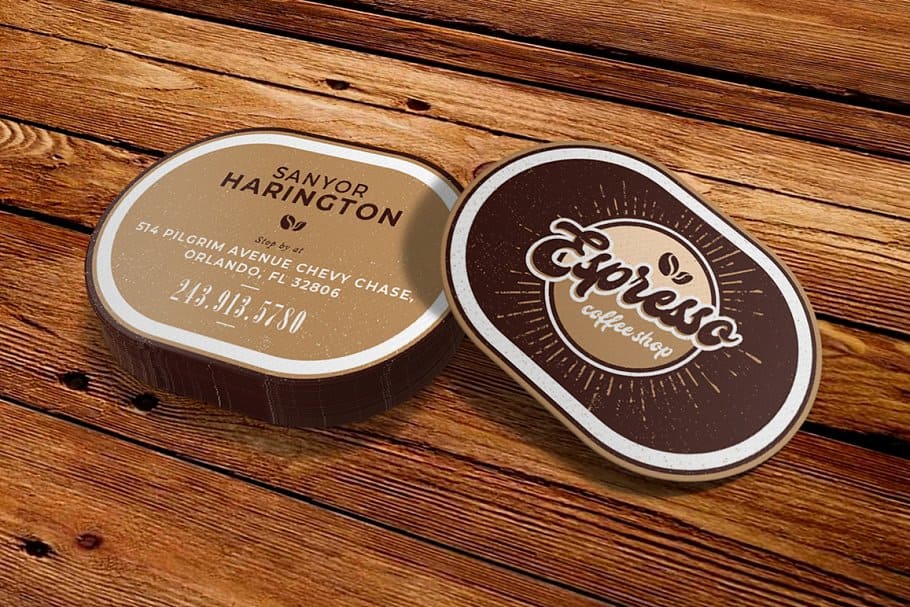 What to Put on the Back of a Business Card: Tips and Ideas?
Here are a few content ideas you may consider for the back of your business cards.
Logo: Reinforce your brand identity by featuring your logo prominently on the back of your card.

Services or products: Provide a brief list of your core services or products to give recipients a clear understanding of your offerings.

Testimonials or reviews: Showcase positive client feedback to build trust and credibility.

Social media handles: Encourage recipients to connect with you on social media by displaying your handles or icons.

Call-to-action: Direct recipients to take a specific action, such as visiting your website, signing up for a newsletter, or redeeming a special offer.

QR code: it's a good idea to include a QR code that people can scan with their smartphones to easily access your website, online portfolio, or contact information.

Images or artwork: using eye-catching visuals like photos of your work or custom illustrations can really showcase your creativity and individual style.
Designing the Back of Your Business Card
When you're creating your business card, it's important to keep a few things in mind to make sure it's effective.
Keep it simple: One tip is to keep it simple by not overcrowding it with too much information. Instead, focus on one or two important elements that really represent your brand.
Use white space: Allow for ample whitespace to make your design more visually appealing and easier to read. Don't lump too many details in the space that can cluster the card, making it tough to read.
Use legible fonts: what is the use of a great design or offer when people cannot see clearly what is on the card? Ensure to use fonts that are easy to read.
Use high-quality printing: To ensure your card comes out looking professional, use high-quality designs and an experienced printing service. People don't take businesses with poorly printed cards seriously.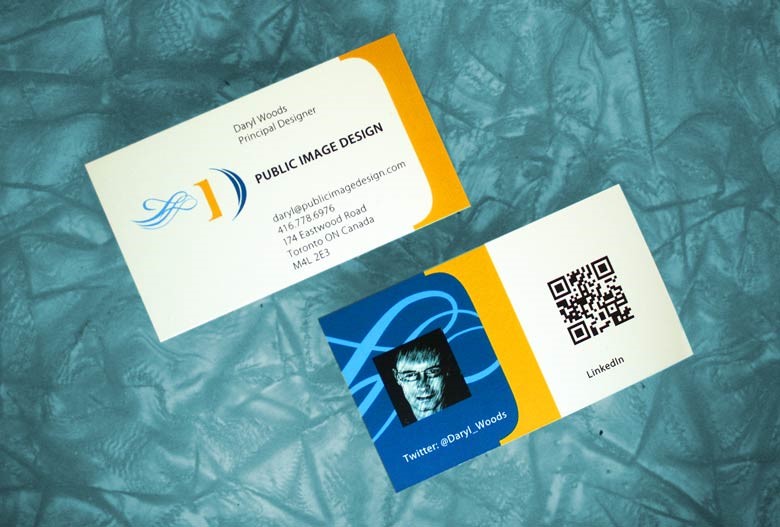 Conclusions
With the above information, you are definitely more knowledgeable about what to put on the back of your business card. So if you are about to print a business card, don't ignore the backside. It's a valuable piece of real estate that can make a positive impact on your business.
Maximizing the potential of the back of your business card can create a more engaging and memorable networking tool. By thoughtfully considering what to put on the back of a business card and following design best practices, you can enhance your brand's visibility and leave a lasting impression on potential clients and partners.
Browse our thousands of business card templates to inspire you on how to design the back of your business card. You can also easily customize any of the templates to your liking and use them to impress clients.