Magnet printing is an underrated yet significant means to boost your brand. It is a great way to gain visibility and exposure in both high-traffic areas and at home. Have you ever received a fridge magnet and turned it down? Probably not. According to CBSNews, about 87% of Americans have magnets on their refrigerator including, more than half of them using five or more magnets.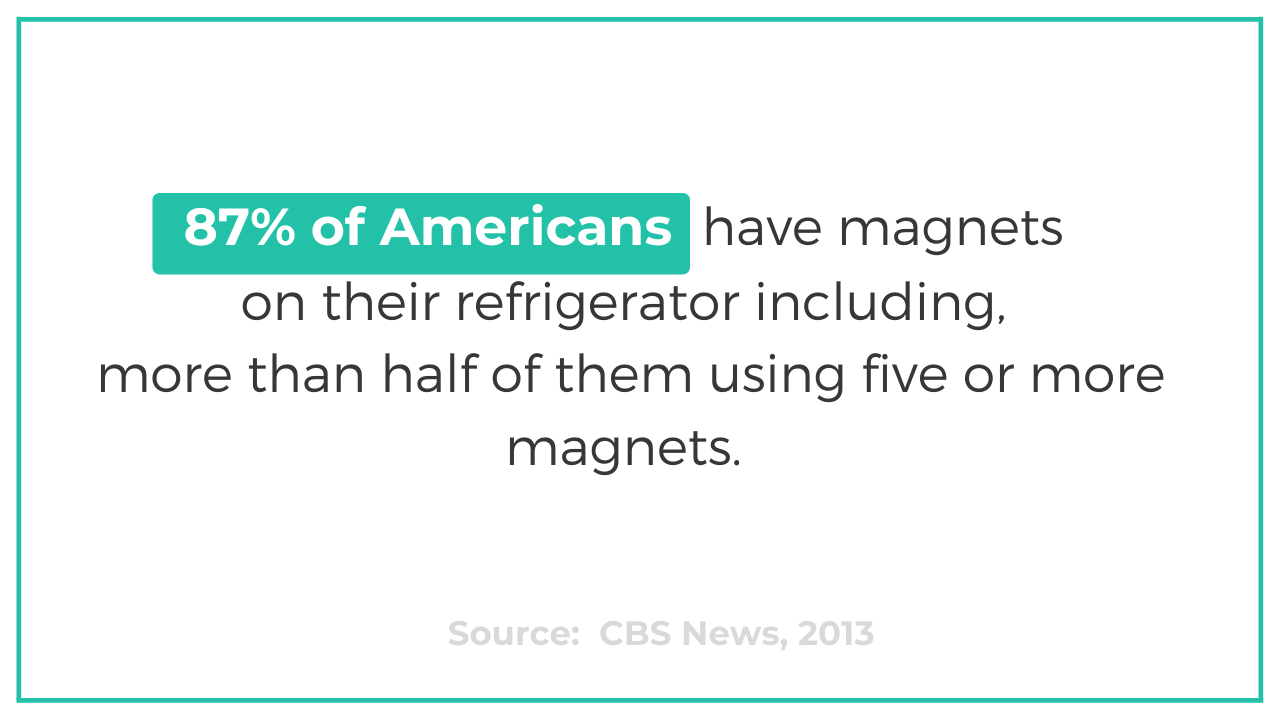 Magnet Usage Insight Apart from using it to hang on to bills or invitations and coupons, promotional custom printed magnets are also a continuous reminder of a brand over the years.
History of Magnet Printing
Do you know that fridge magnet that you find as a souvenir in advertising industries is the brainchild of Sam Hardcastle, a mold-maker and inventor in the 1960s? The Space industry approached him to develop magnetic letters and numbers for use on substantial visual track charts. Being a mold-maker, Sam quickly created the shapes, but the challenge was to make them fully magnetic, non-abrasive, and flexible. Then, he came up with an idea to create an advanced molding compound containing metal in itself.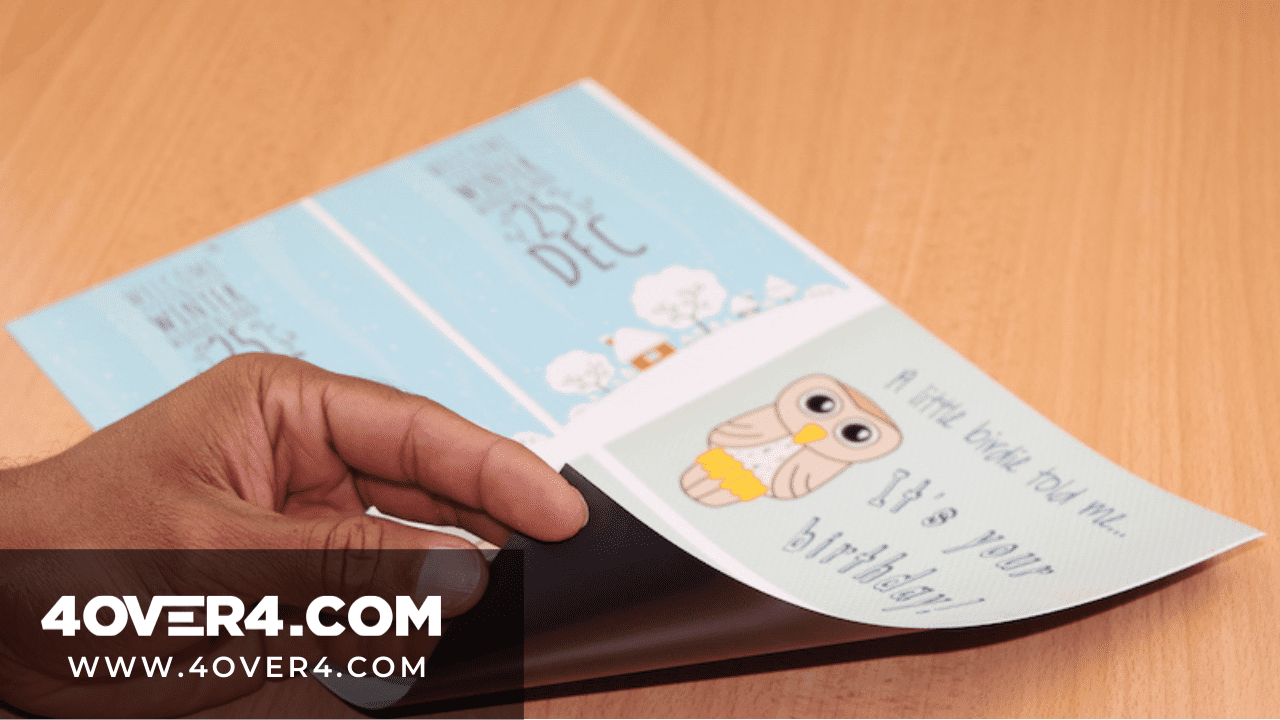 Magnetic Sheets Next, he was asked to create numbers and letters in varying sizes and colors. It was his idea to flexibly spray paint on the magnet that resolved the issue once again. Finally, Hardcastle started exploring various magnets applications as novelty collectibles, advertising, and household use. Fridge magnet printing has come a long way since then, and it is still considered a giveaway for promoting brands, products, and companies. Are you still not convinced about magnet printing to promote your business? Let us check out some of the benefits that make it a highly effective mode of advertising.
Benefits of Magnet Printing
Magnets are great souvenirs
Whether seminars, conferences, gifts for some celebration, or just an event, a custom magnet can turn out to be a fantastic gift or giveaway. Magnet printing can make your employees and clients feel valued and appreciated when you customize it with a special inspirational message on it. It can also be a great idea to use custom magnets for wedding invites or birth announcements. What do you think? Choosing a reputed printing service like 4OVER4 can make your task more comfortable as you will never have to worry about low-quality printing or product. Once I received a save the date magnet from a friend. It was a white magnet with cobalt blue font and a red rose flower on the top corner. The best part about it was the personalized names at the bottom of the magnet. Emma and Alex. I highly appreciate the popping colors and the magnet's excellent finish that it still adorns my refrigerator door even after three years.
Magnet printing is cost-effective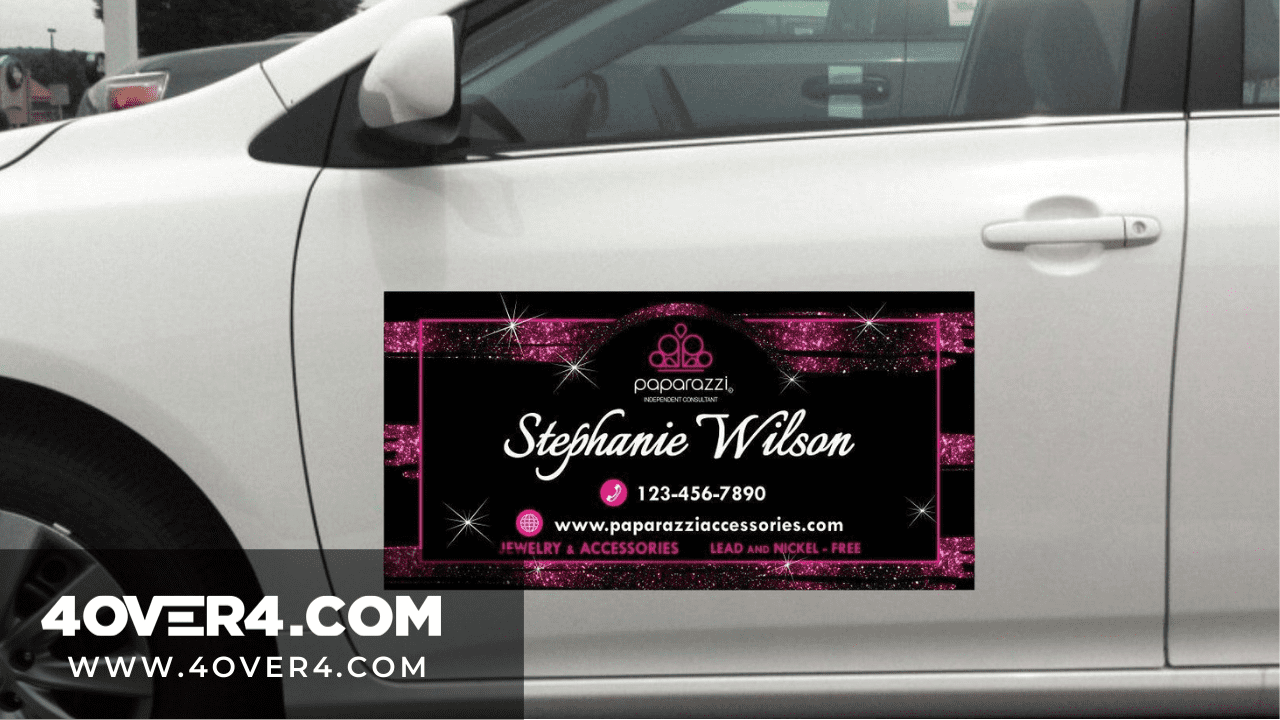 Car Magnet Magnet printing is a budget-friendly mode of promotion. Unlike the electronic media and expensive newspaper ads, custom magnet's cost per impression is the lowest and entirely budget-friendly. You will not need any repeated investment for consistent impressions when you customize magnets with some quotes or message.
Magnets are easy to distribute
The compact and light-weight magnets are hands down the best promotional stuff for significant events like mass conferences and tradeshows. Neither does it occupy large space nor clutter your desk. Magnets are what each of us like to have in our home and office. You will never need a marketing pitch to start a friendly dialogue about your business when a branded magnet with a message is right in front of you. It is easy to distribute anytime, anywhere.
Magnet printing is a versatile way of promotion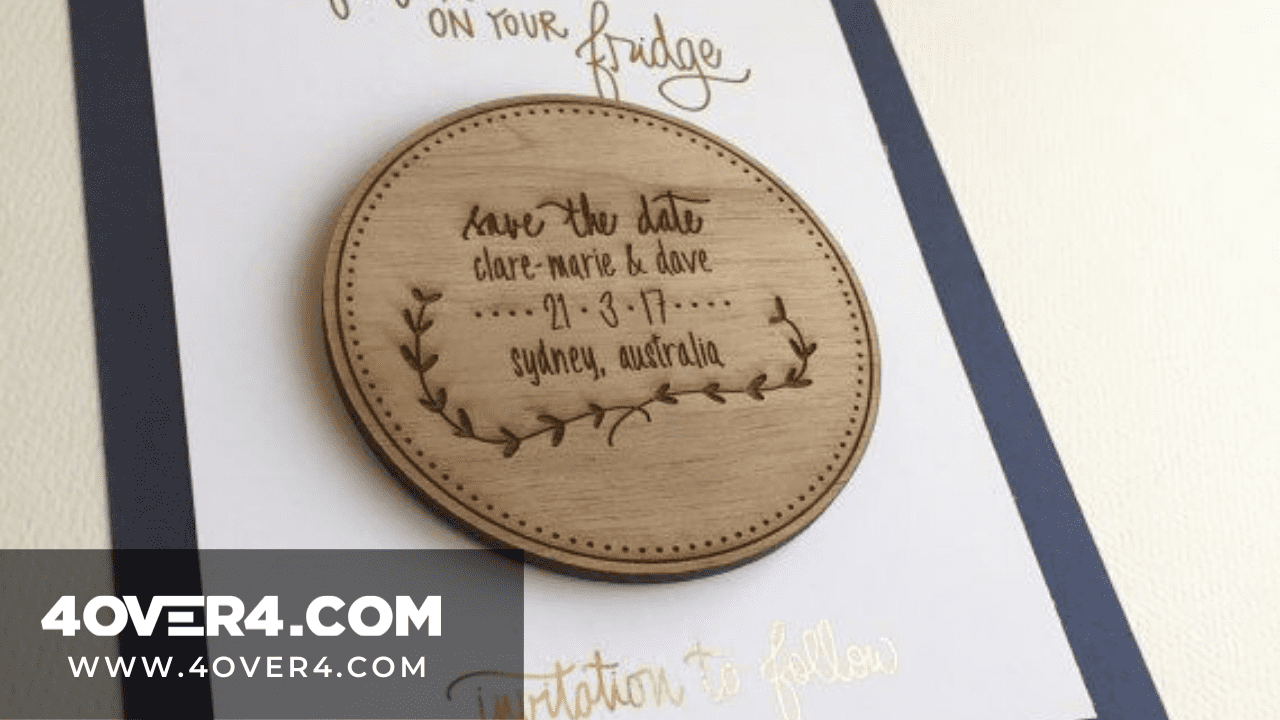 Save the Date Magnet Whether you choose magnetic signs for trucks or a business card, it suits all types of promotion. Printed magnets are as versatile as the message printed on them. These branded knickknacks can never look out of place in any setting. It can always impress any age or demographic group. The fun element in magnets makes the receiver happy and content. It can easily be the topic of discussion, creating a strong impression about your brand with the power to reach a wider audience than you envisage.
Uses of Magnets
And when you think the above benefits are not enough to choose custom magnets for your business and products promotion, turn to the number of uses it has-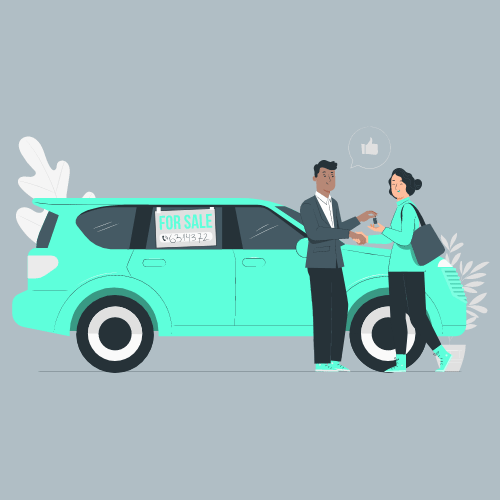 Car Illustration
Conclusion
With versatile magnet printing, take your business to new heights of success. Are you wondering how to print magnets at home? Please select the right quantity and size, choose premium 30mil magnets, and place your order for printing to get it delivered at your doorstep. Keep an eye on this space for more information.