With the rise of the e-commerce industry, the popularity of custom packing tapes has increased tenfold. Not only do e-commerce companies need this, but also online brands, retail, manufacturing, events, conventions, trade shows, agencies, and more. Packaging tape uses are endless. They can be used to increase visibility and sometimes even increase box strength.
There are numerous packages received and shipped each day. Various companies strive hard to make a place in the heart of their audience. Amidst the big giants, the small businesses try to find their foothold in the market.
Custom printed packing tapes are affordable and can help companies to make their products stand out easily. It is not always possible to invest big amounts in unique custom printed storage units or custom printing on corrugated boxes. With an array of custom packing tapes in the market and a broad range of uses, its popularity is growing.
Reasons to Choose Custom Packing Tapes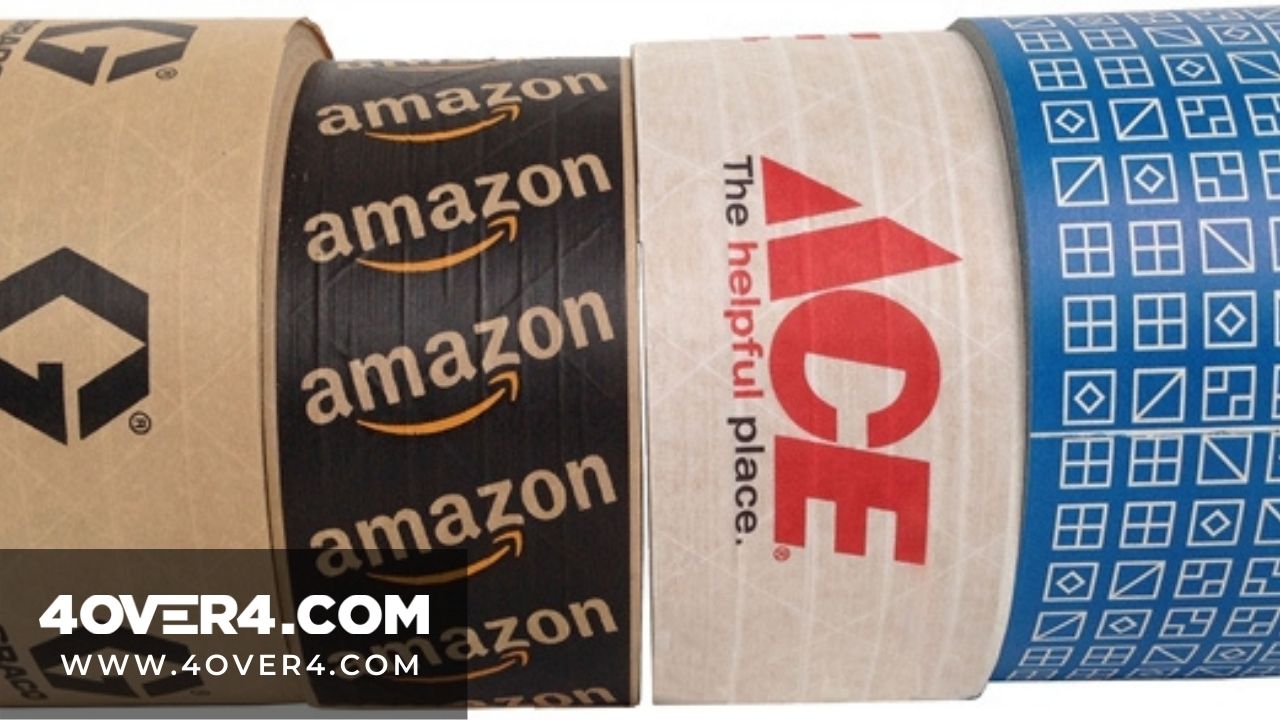 Cost-Effective Option Over Tailored Boxes
No need to flex your budget to create a unique brand identity. Choosing the custom printed and heavy-duty tapes over the tailored printed sealing boxes give you greater flexibility to stand out. Apart from storage and packages and other marketing efforts, if you just want a means of communication, the barricade tape is just what you are looking for.
Provide Clear Instruction and Secure Your Package with Custom Packing Tapes
You can add how to handle with protection printed instruction tape or tamper-evident seals to make sure your customer is happy and at peace. It also helps in reducing theft and ensures that both the customers and the employees handle the package with care to avert injuries.
One Solution for Two Challenges
Creating brand awareness and sealing your packages are two things that need your attention. Print your brand message or logo on the custom packing tape to help build more relationships. It helps to solve both sealing and brand awareness issues and secure your package and advertise your brand with one solution.
Custom Shipping Tapes Vs. Custom Packing Tapes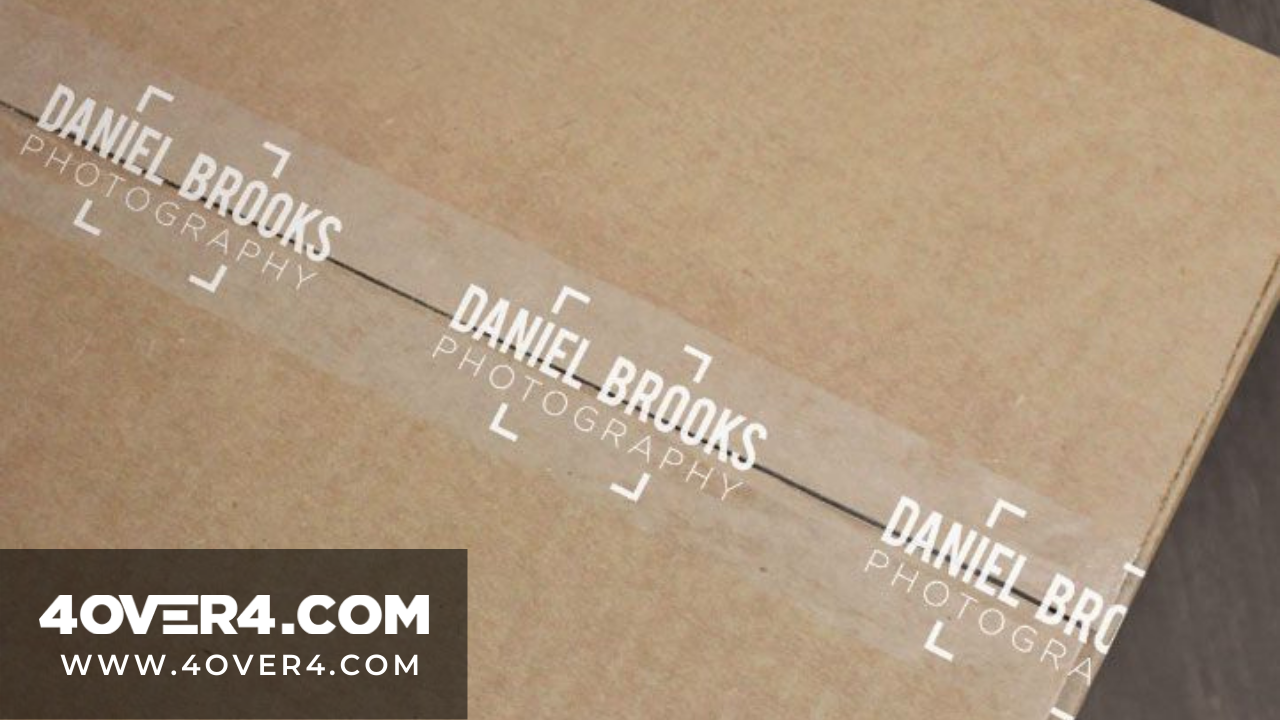 The custom packing tapes can stand by both extremes of cold and hot temperatures. It has long-lasting acrylic adhesives that can survive extreme temperatures. So if you are looking for long-term storage, opt for the custom printed packing tapes with more durability. Our range of packaging tapes can be custom printed with your choice of colors and texts to make your packages alluring for your customers.
In contrast, the shipping tapes are primarily used for mailing or shipping consignments. As a package goes through rough handling touchpoints, shipping tapes are the best for moving-boxes. A powerful adhesive tape to seal is used in shipping tapes to hold the box and its contents undamaged.
Why Printed Custom Packing Tapes is the Best Choice?
There are various types of tapes like masking tape, duct tape, scotch tape, paper tape, etc. but the custom printed adhesive tape is one of the most widely used options. If you read our article, "7 Reasons to Use Custom Printed Packaging Tapes" you have seen that custom printed packing tape is a better option than standard packaging tape. Why are the printed tapes a better option?
It is a pressure-sensitive tape with natural-synthetic adhesive and is available in various flexibility strengths. It adheres to a range of surfaces and can be inches wide or as per your requirement. The prints and fonts may be tailored and designed on the printed packing tape from an assortment of inks.
If you are looking for great quality and range, 4OVER4.COM can offer you with an amazing range and collection. We use vegetable-based (soy) inks that have low VOC emissions and offer remarkable paper stocks. Our green printing technology makes us stand out from the rest.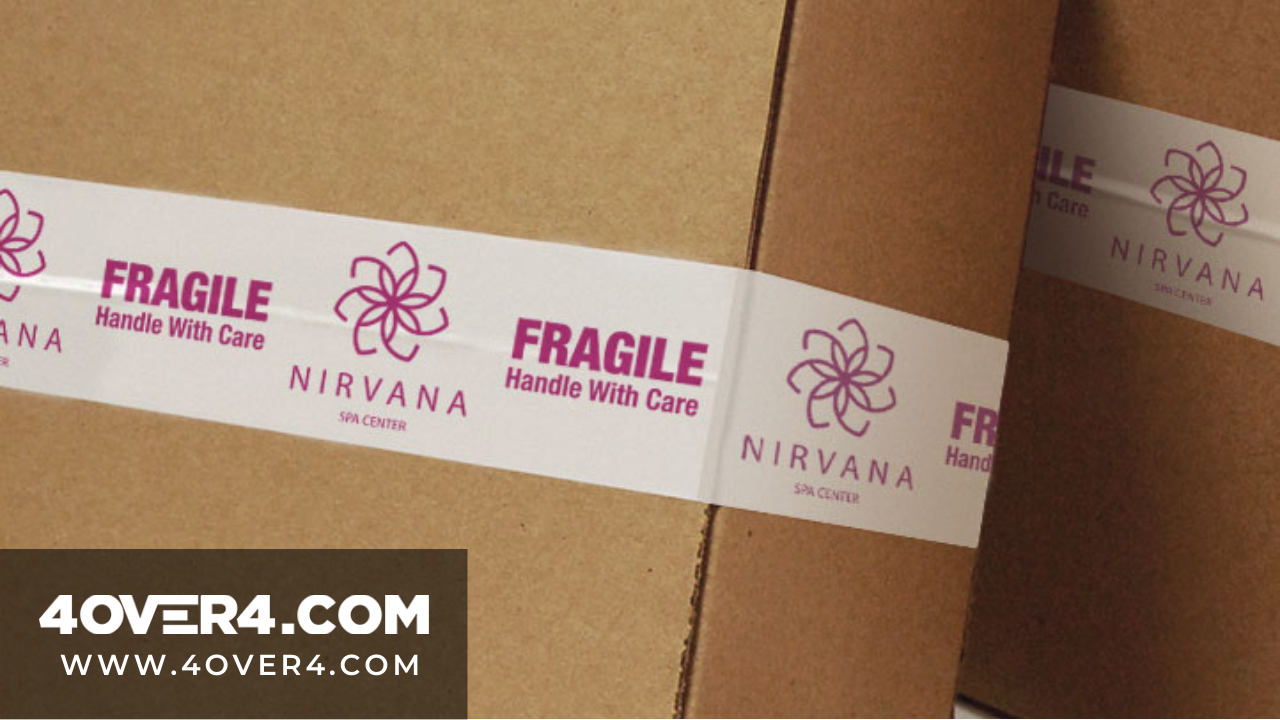 The custom printed tape serves as –
Safety tapes
Marketing and branding tools
Roll Labels indicators
Company logos
The commonly used material variation for backing includes polypropylene, polyesters, PVC, non-reinforced and reinforced, cloth materials, and gummy tape. The adhesive materials are usually hot melts, natural rubber, and acrylics. These adhesive tapes are used for both indoor and outdoor.
Custom Packing Tapes Printing with 4OVER4.COM
The printed custom packing tapes help in defining the product value. Although there are various options to customize your package, custom packing tapes are the best option to highlight your brand.
The popularity of printed custom packing tapes is increasing. 4OVER4.COM offers a great range in terms of color, fonts, and quality. Get your custom printed packing tapes online to secure your package in the best affordable ways.