Tote bags are a staple in the fashion world, but did you know that these stylish accessories can be just as good at marketing your business? These high quality, durable, and multi-use  products
is
a new booming trend and for good reason! This design by
Julia Anastasopoulos
 is a great way to use a tote bag; it's creative, curious, and makes you want to stare at it just a  little longer.  Now add a brand name to that and you have a conversation-starter to kick-start word of mouth recommendations.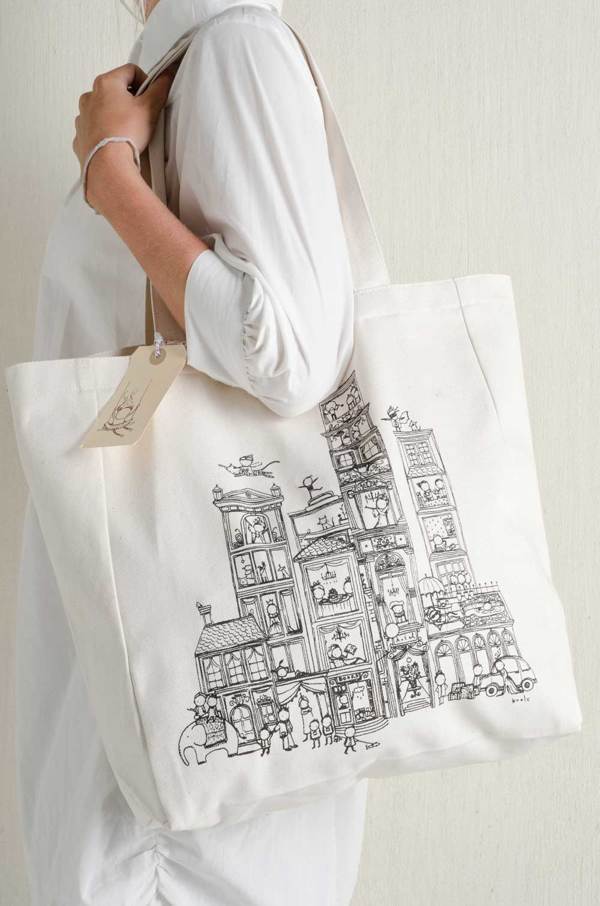 Everyone knows what a tote bag is and what they are usually used for, but some don't realize the powerful effect they can have on everyday people. These tote bags aren't just fashionable; they are also
an easy way to access the public, especially without being too invasive or pushy
.
When
 someone walks down the street, through the grocery store or even around the gym with a tote bag bearing your logo or brand on it, people can't help but see it -and more often than not, they will remember. It's the killer combination of good design and repetition, due to constant exposure that makes the tote bag a perfect tool for businesses. We particularly love these tote bag designs by
Alyson Aversa
 because of their simplicity and color contrast.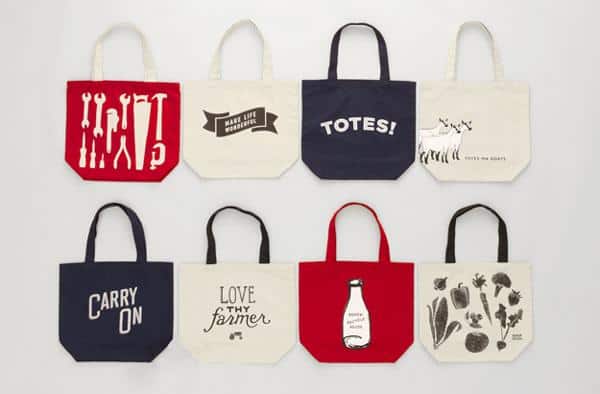 Those are potential customers and you just got instant brand awareness,
without talking to them or spending a whole lot on traditional ads
.
That's the power of tote bag marketing. Tote bags are walking
ads
that can be used as work bags, school bags, gym bags, diaper bags, beach bags, shopping bags and more. Branding everyday items is becoming more and more common, but you don't have to stop at tote bags
...
they are just the beginning. Some printing companies offer printing on phone cases, water bottles,
t-shirts
, pet clothes and even personalized monopoly boards. At 4over4 we're adding more custom printed promotional items and are excited to offer new -color and nude-
tote bags
,
Tees
,
coffee mugs
and soon to add more. Check out these awesome tote bag designs by
Mao Alducente
 and if inspired, you know where to go ;)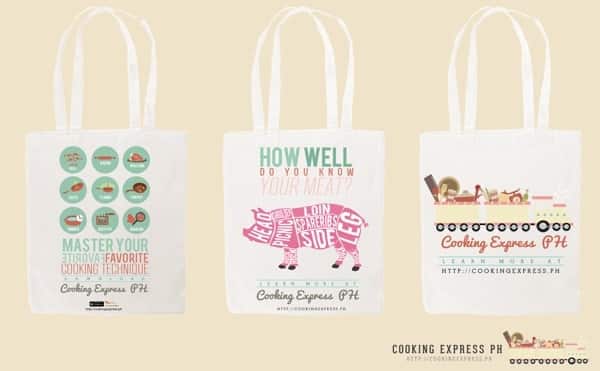 With all of these cool, new, and inventive ideas there are endless opportunities for personalized printing and tailor-made branding for all, no matter who you are or what your budget is like.
Tote bags are extremely versatile, useful and are ready to rock your brand. Give them a try!