Whether you're looking to maximize your online exposure, display your portfolio in an eye-catching way or turn visitors into customers
, being at the forefront of the latest graphic design trends can give you a huge leg up on the competition
. While some of the trends we've seen at the beginning of this year have disappeared without a trace, others are still strong. The good news is the year isn't over yet, so you still have time to learn and implement the design trends that continue to dominate this year.
[caption id="attachment_7578" align="aligncenter" width="828"]

Click to browse our online catalog[/caption]
It's key to be aware of the latest design trends to ensure your site remains relevant and pleasing to the eye of your demanding visitors
. The trends that have reigned supreme in 2016 are worth all your attention. Whether you adopt all the trends or not, it's up to you! You can pick the ones that complement your brand identity best.
Read also: Top 7 Must Have Promotional Items This Season
Graphic Design Trends You'll Want to Try
Without further ado,
here's a look at the brilliant trends taking over the graphic design space in the remaining months of 2016
:
#1.
Whimsical Illustrations
aren't just for kids anymore. In fact, this idea emerged from the need to stand out, make a memorable impression and make brands more human. These powerful yet creative illustrations are anything but conventional and never boring. After all, no designer wants their work to look generic or repetitive.
[caption id="attachment_7572" align="aligncenter" width="600"]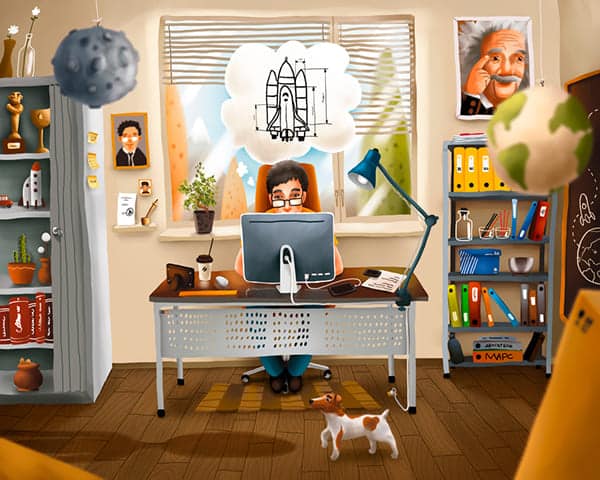 Project by Fil Dunsky[/caption]
#2.
Modern Retro Touch
is drawn from the early 80s and 90s and looks pretty cool. Unlike the "old" retro styles, this new retro style is inspired by arcade video games, Tron, big cell phones, and vintage pixel art. This style comes with a sense of nostalgia, which is a powerful engaging resource.  
[caption id="attachment_7576" align="aligncenter" width="600"]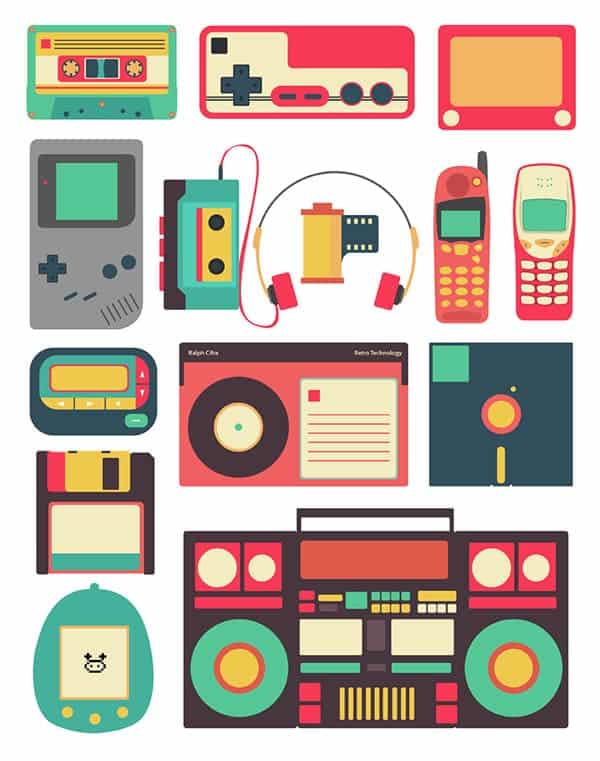 Project by Ralph Cifra[/caption]
#3.
Bright, Bold Colors
have the power to command attention to certain messages as well as the ability to increase website traffic and conversions. That's why the use of neon and electric colors is more and more common in the digital atmosphere. Stay in fashion with bright pastels and more saturated color palettes.
[caption id="attachment_7571" align="aligncenter" width="1024"]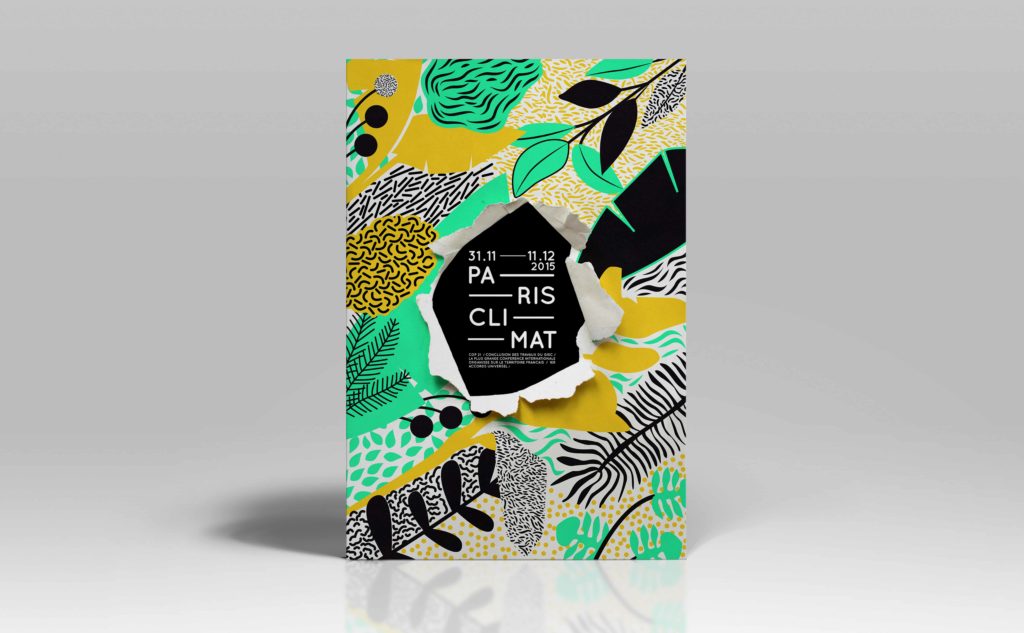 Project by design studio In the Pool[/caption]
#4.
Geometric Shapes
have a futuristic look that is great for creating eye-catching backgrounds and help symbolize concepts. One of the major advantages of using playful geometric designs is that they can be applied to individual graphic elements, backgrounds, stationery design and more.
[caption id="attachment_7573" align="aligncenter" width="600"]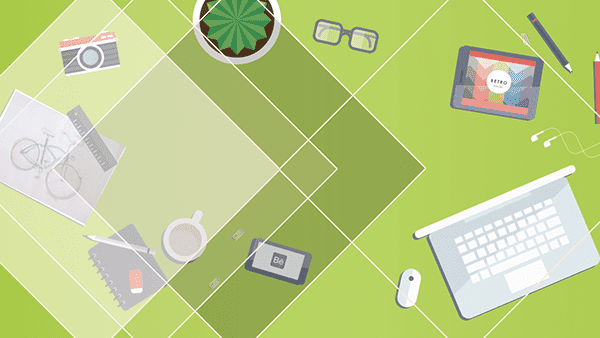 Project by Judith Brieger[/caption]
#5
. Motion pictures
give images a sense of reality, which can instantly draw the eye of users to a certain message
. Thanks to the straightforward and easy process of creating cinemagraphs and 2D animation, graphic designers can transform flat images into gorgeous, moving images.
#6.
Print-Inspired Style
is likely to continue during the rest of 2016. As opposed to digital resources, print marketing materials satisfy the need for tactile experiences. So this trend is fantastic way to escape from ordinary images and display rich textures with a splash of color.
#7.
Modular Layouts
have been adopted by some of the most successful brands for their websites and mobile apps. It consists of grid pattern blocks with lines and columns that not only make it easier for users to read content but also helps hold their interest.
#8.
Dramatic Typography
is an ingenious way to capture and hold your visitor's attention. Whether you're looking to come up with a different approach, improve your website's aesthetics or show off your typography skills, a playful typography can create an engaging composition.
[caption id="attachment_7575" align="aligncenter" width="400"]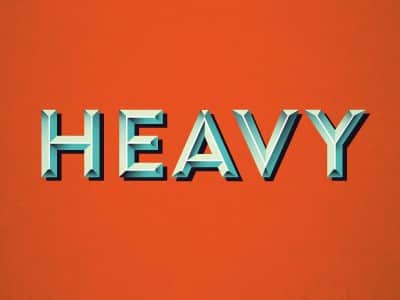 Project by DJ Sherman[/caption]
We hope you decide to try these trends; if you're sure they're a good fit for your brand and audience. Competition is fierce,
it's become extremely important to stay on top of web design trends that give your visitors more of what they want to see
while improving their overall experience.
Check out what your competitors are doing and take note of the trends they have adopted throughout this year.
Stick to the ones that will make your audience fall in love with your brand- there's no reason not to give it a try.
Your Turn to Jump on Board
Do you have any predictions on the
trends that will dominate in 2017?
Share your thoughts in the comments section below and don't be afraid to ask us any questions concerning printing.
And don't forget to sign up now for 30% OFF your first order with 4OVER4.COM! Click the banner to register now!