There are several networking possibilities with business cards. Whether you use cheap business cards or the expensive ones, the various uses of the visiting cards make it one of the most attractive marketing tools for every industry. You must have handled a lot of cards in your lifetime.
From swapping cards with colleagues to keeping them in a file and throwing the entire set of unwanted cards into the trash, you may have done it all. While you are aware of cards as the networking tool, it is also essential to learn the uses of the cards so that carelessly you don't challenge your efforts. You can use your imagination to the fullest with a business card used for establishing a connection with potential clients and other businesses.
Whatever card size you choose, the cheap business cards are the affordable investment for marketing your brand. Moreover, when you hold a classy business card and hand it over, it feels great. 4OVER4 is one of the best cheap business cards online service providers for all big and small businesses. Let us learn the importance of business cards before we jump on to the ways you may use the cards.
Importance of Cheap Business Cards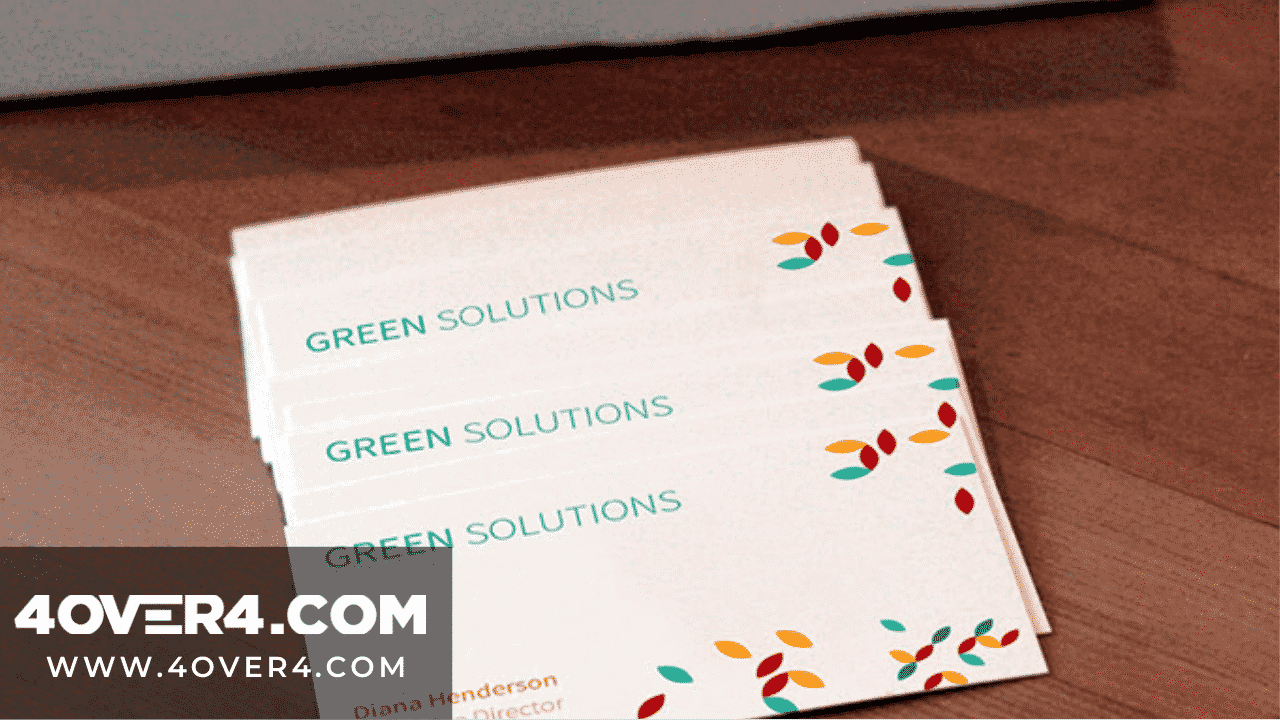 A piece of your marketing plan, the cheap or free business cards might be small in size but works well with other materials like envelopes, letterheads, etc. to represent your company approaches and values of the business. It is a means or reason to meet other business owners face to face, hand over the card, stay in touch with the clients, and serve as a way for colleagues and customers to remember you. A smartly designed cheap business card helps your business or brand stand out among the rest.
You may choose to create unusual business cards with die-cuts or use folds, perforations, metallic, and pop-ups to differentiate your cards. But the fact is you don't need to rely on gimmicks to make yourself unique. Even a cheap business card that is brief, visually-appealing, and direct can easily project the identity of your company.
You can make it a novelty card to differentiate a business effectively. The best part is 4OVER4.COM offers every tangible cheap business card staples that can help you share contact information effortlessly. You may also order a free sample to ensure your doubts before placing bulk orders.
So, apart from being a tangible object, helping in sharing contacts, email address or phone numbers, and reflecting the company values, the business cards print product also have other unique uses. Do you know them? Here are the top 10 creative uses for cheap business cards.
Uses of Cheap Business Cards
Your ways to use cheap or premium business cards must be extremely creative so that it can establish valuable connection with prospective clients. It is an affordable means to reach out to the customers and also handy one too. So, make use of the cards uniquely to get noticed.
1.Cheap Business Cards as an Appointment Card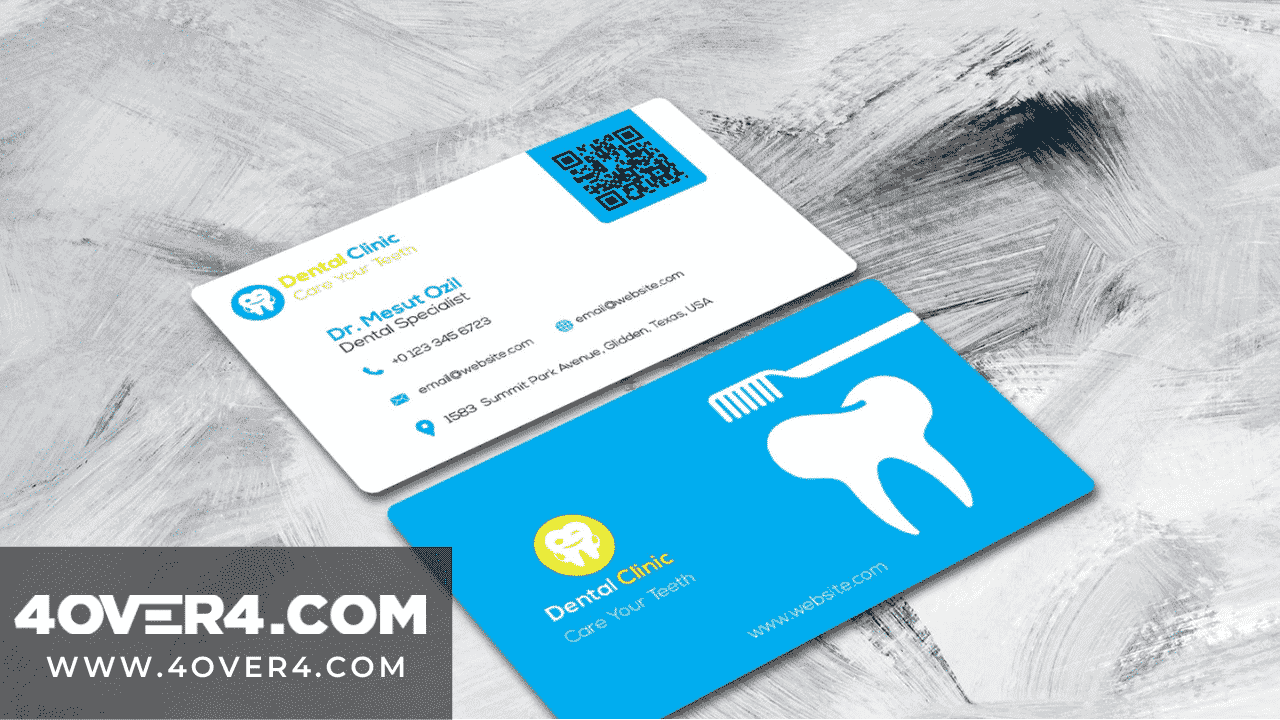 An appointment reminder is one of the essential needs for business cards. From a stylish salon to a CEO's office, you must have seen they are required at every place. Whether you use it in the store, any construction company, or your own company, business reminder cards are quite simple and easy to use. These cards help to schedule meetings with your partners, associates, and customers easily and also ensure that your contact info is intact with them. You can hand over the reminder cards to your clients and customers when conducting a display event or making a sale for increasing brand awareness and business sales. 4OVER4 helps you to use cheap business cards and turn it into high-quality appointment cards to make sure that all the invitees turn up to your event at the right time.
2.Business Cards as the Referral Card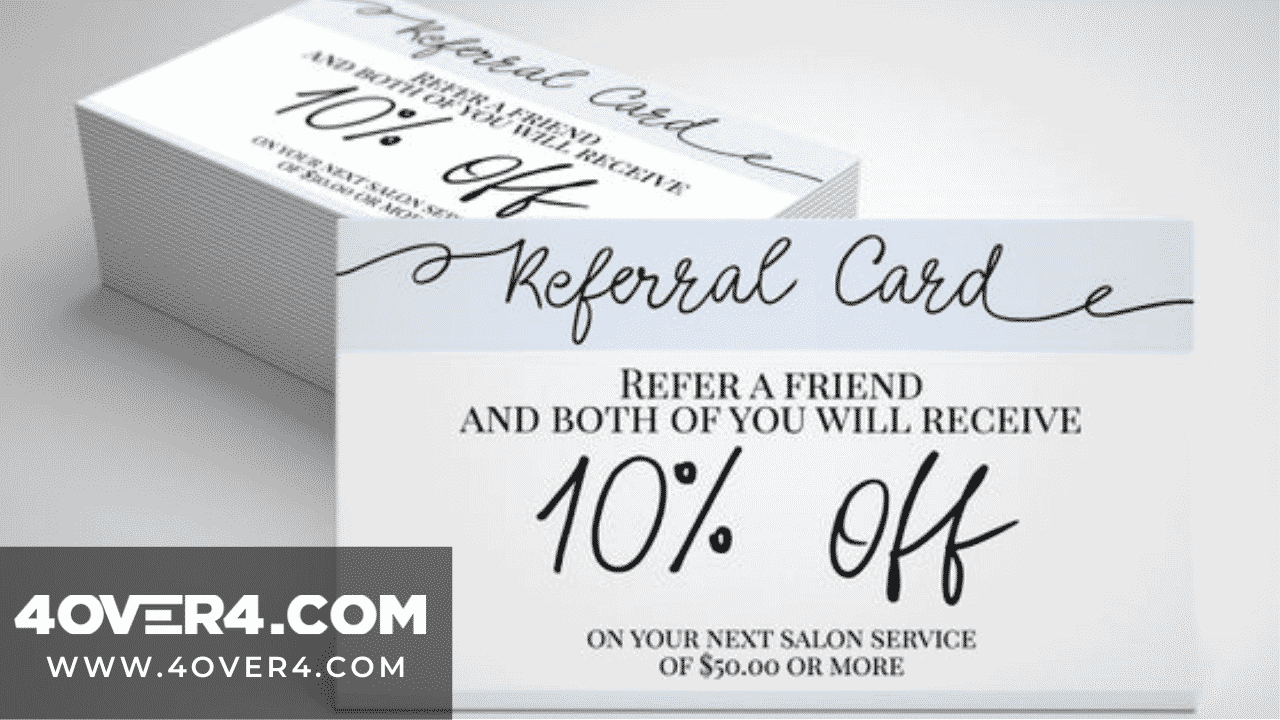 Your business gets a nice boost with the help of referral business cards. You will definitely want your referral card to be well-designed, just like any other marketing materials. It must be appealing as well as carry the essential and easy to understand and read information.
Referral marketing is one of the best ways to attain more customers. Hand over the referral cards to your loyal customers so that they can give it to their family members and friends. Offering a discount to the first-time buyers and the customer who refers them can be a great way to enhance your customer base as well as income. Make perfect referral programs because the studies and surveys have proved that referral cards are 24% more effective than the cash incentive programs. For instance, your club has announced a referral program with business cards. The existing members of the club have been asked to refer their friends and family to the club. When each referral joins your club, both new members and the existing member are sent a certain amount as a gift card.
3.Cheap Cards as the Bag Stuffer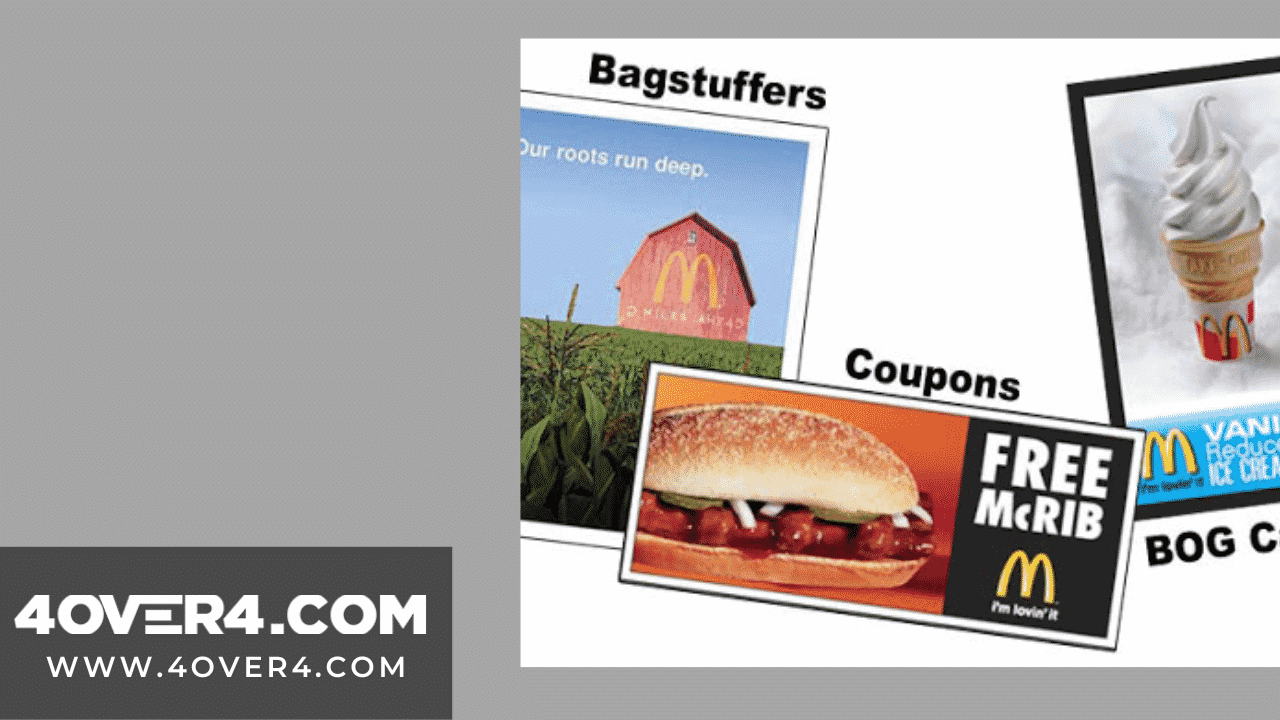 Do you know that by stuffing business cards in every bag, you can achieve repeat customers for your business? The shopper may not look at the card then and there. But when they have a look, they are most likely to pin it up on the refrigerator to remember your service or product and your lovely gesture. In your card, you may include a discount on the next purchase, news, and facts about your brand, upcoming sales, or contact information, etc. to grab the attention of the customers.
This is one of the best ways to be in your customer's memory after they leave your store. When they become your regular customers, you may decide to hand them a goodie bag or swag bag created for your next conference or upcoming charity. Don't forget to include cheap business card staples turned into bag stuffer into each bag. The folded business card from 4OVER4 can be one of the best as the bag stuffer plus a greeting card.
4.Use Cheap Business Cards as Coupon or Discount Code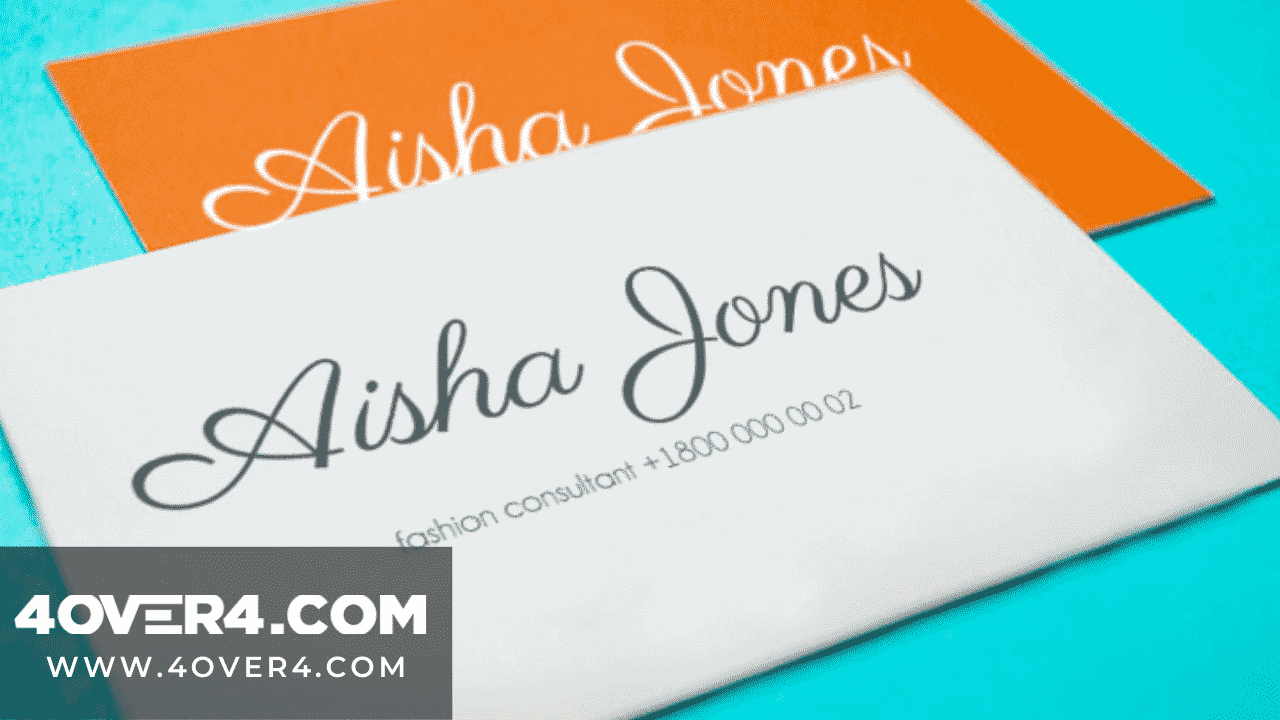 How about using a metallic business card to add a discount or coupon code? Do you like the idea of attracting customers by grabbing their attention on offers and deals? Print a discount code in metal foil finish on the cheap business cards online and draw the complete attention on the code.
People are most likely to get drawn towards the beautiful metal finishes when placed on the display window or counter for the customers to see. A surprise reward at the end of their purchase is also a good idea. Ensure they return to your store again and again with enticing rewards. If people are happy with the way you advertise and your products and services, they will surely return to redeem their business card printed coupon code.
5.Visiting Card as Raffle Tickets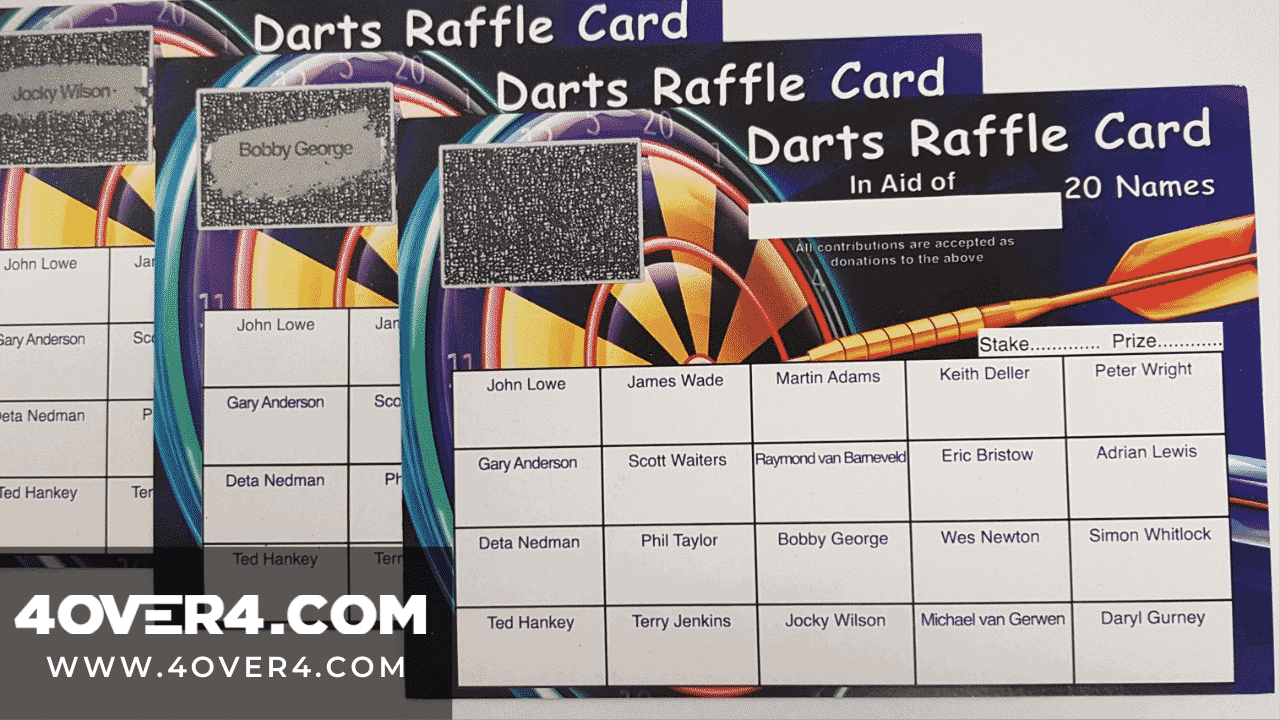 Have you ever imagined to use your business cards as raffle tickets or cards? Free gifts are something that people would love to receive. Actual raffle tickets can be way too costly than a business card turned into raffle cards. There is plenty of space on the cheap business cards to allow people to write their names at the rear side of the card when they enter the raffle. So, identify the winner name quickly than searching them by raffle numbers.
6.Information Business Cards
Adding a personal touch to your business cards can help the people remember your services and products easily. You may include small exciting information about your brand, services, or products to make your audience aware of your business. An information card is the best way to reach out to your customers easily. How you started your business or addition of a calendar with your company's festive holidays, events, and promotions dates can make it an interesting card to draw the attention of the customers. Be at your creative best while turning the business card into an information card. The cheap business card templates are available with 4OVER4 to make your designing process easy. Make use of the right premium paper stock, textures, colors, and finishes to use your creativity to the fullest.
7.The Event Ticket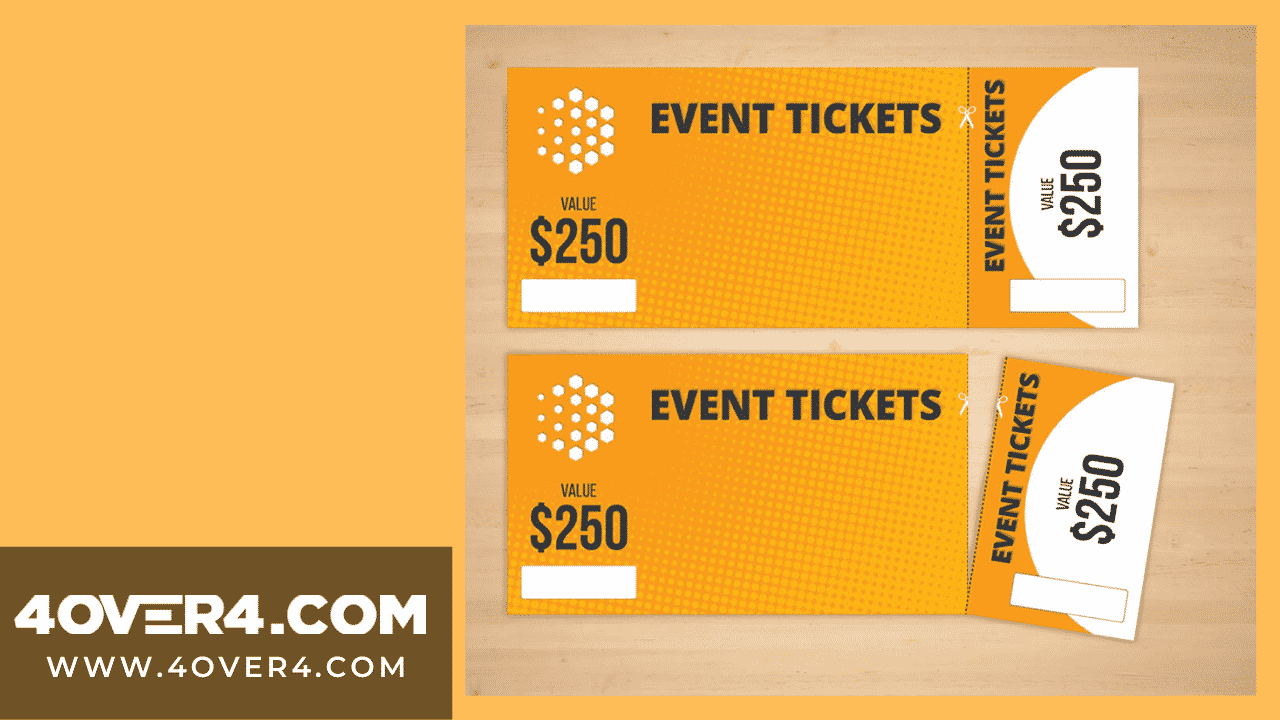 You can turn your business cards into exclusive event tickets. Print the cards using your brand logo, company and contact information, venue, time, and event date. This will turn your cards into unique event tickets. You may also make it perforated to tear a part of the card while entering the event venue. Further, attract your clients by creating eccentric designs or choosing raised foil or stamped foil finishes. Choose 4OVER4.COM to make your card print quality unique and classy. Our customer service team ensures cheap business cards free delivery when ordered in bulk.
8.Make New Business Contacts
Use your business card to make new contacts every day. Whether you are in office, post office, at lunch, or bank, you may meet several people and strike a conversation, but does they remember you? A business card allows you to make new contacts at every point in time when you meet new people. By handing off your card, you ensure that people are aware of your products and services and remember you whenever they need it. 4OVER4.COM offer features like Spot UV and several other attractive finishes that can make your business card design stand out and grab attention. Choose the best finish and place bulk order for your cheap business cards with free shipping.
9.The Business Card Distribution Game
Today, social media plays a significant role in promoting your company. You may start a friendly competition on social media platforms like Twitter, Facebook, etc. where you need to check how far your business cards can travel. It is like referral programs. You need to share your business cards with as many people as you can with a stipulated time or check the distance it travels through your clients and customers. Connect with the customers on social media handles to know the length it has traveled. You may include your customers or businesses in your surrounding area to participate and have a prize for the winner. It helps to enhance your brand awareness and customer base, along with too much fun.
10.Business Loyalty Cards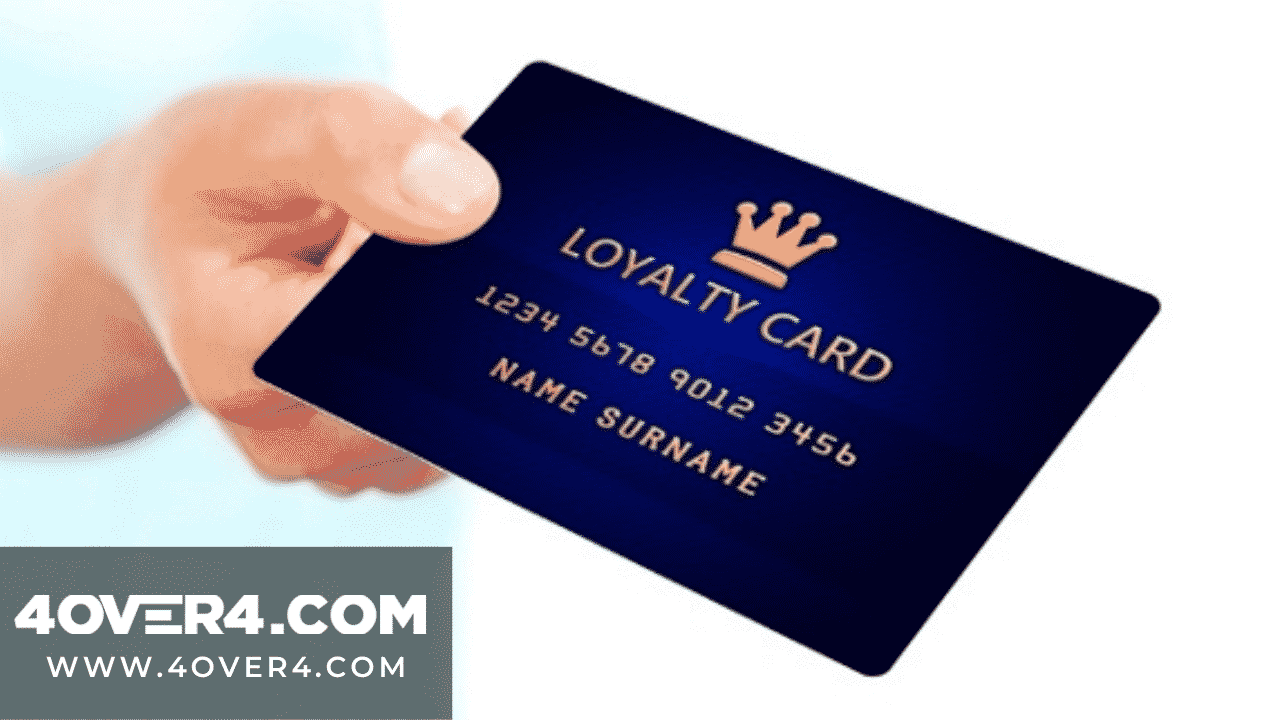 The loyalty card is a card assigned to the loyal customers in the business. Use your business card as a loyalty card and let your customers enjoy the benefits that come to the loyalty cardholders. The business card turned loyalty cards are exactly the size as it should be and comfortable to hold and stamped while paying after every purchase.
Loyalty cards help in increasing repeat business and ensure that your customers return at regular intervals and continually get their cards punched. A lot of hard work is involved in establishing and growing a business, and cheap business cards make your process easy to some extent. They are multipurpose, adaptable, lets you create a unique statement, and also benefit your business. Use it in various ways, and watch your business grow with every small initiative you make. For cheap business cards fast delivery, visit 4OVER4.COM. We are one of the leading printers of cheap business cards near you. Please note, you may choose from our range of design templates or send us your specifications. Our regular discount coupons and festive deals will surely make your purchase with us pleasurable.