Unlock the Potential of 3D Lenticular Bookmarks for Effective Business Promotion
In this era of innovation, settling for standard bookmarks is no longer sufficient. Why limit yourself when you can embrace something extraordinary? Say goodbye to the old and embrace the new trend of 3D Bookmarks. These captivating bookmarks offer a remarkable way to engage your audience and convey your message with impact. With a wide range of styles available in 3D Lenticular Bookmarks, selecting the right one becomes crucial to effectively communicate your brand's essence and leave a lasting impression on your clients.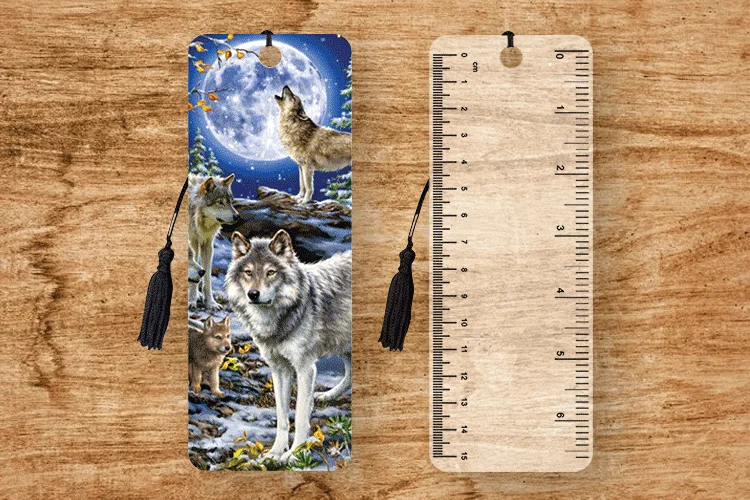 The Importance of Choosing the Right 3D Lenticular Bookmarks Design
When it comes to your business, every detail counts. Your choice of 3D Lenticular Bookmarks and business cards can play a significant role in shaping your brand image and engaging potential customers. Take a moment to ponder what your bookmarks will communicate about your brand and how they can help seal the deal with your clients. Don't shy away from opting for an original custom-made 3D Lenticular Bookmark that perfectly aligns with your brand's personality and values. By selecting the right design, you may just ignite the curiosity of new customers, leading to fruitful business opportunities.
Explore Limitless Creativity with 3D Lenticular Bookmarks Design
Are you ready to unleash your creative potential? With blank bookmarks, you have a canvas to showcase your amazing ideas. Customize these bookmarks with various designs and visualize how the final look will captivate your audience. Let your creativity shine through and create bookmarks that truly reflect your brand's uniqueness and messaging. At 4over4, we offer a vast collection of free templates, ensuring your brand stands out from the crowd.
Simplify Your Journey with Our Expert Services
We understand that managing your business leaves you with little time to spare. That's why we're here to simplify the process for you. Discover our comprehensive services in the Customer Support section, where we take care of all the heavy lifting. From design assistance to printing, we handle every aspect, allowing you to focus on what you do best — running your business.
Conclusion: Harness the Power of 3D Lenticular Bookmarks to Make Your Mark
In this age of innovation, traditional bookmarks are no longer enough to make a memorable impression. Embrace the extraordinary with 3D Lenticular Bookmarks that will captivate your audience and elevate your brand's messaging. Take advantage of our services and explore the world of custom-made bookmarks, designed to make your brand shine. Stand out from the competition and leave a lasting impression on your clients with an extensive collection of free templates. Choose 4over4 and witness how the right 3D Lenticular Bookmarks can transform your business promotion efforts.