Wedding planning and preparations involve a lot of expenses. You can save both time and money by making your own invitation cards. Choose the best wedding fonts for it. The venue is booked, the date is set, and your perfect choice for a wedding dress is complete.
Next, you realize your wedding invitation design need to be done from scratch. A perfect card cannot be designed overnight. You need to decide the perfect wedding fonts, color, theme, background, and more. Learn more about the best wedding script fonts and the ways to make your DIY wedding invitations perfect.
Need for Best Wedding Fonts in DIY Invitations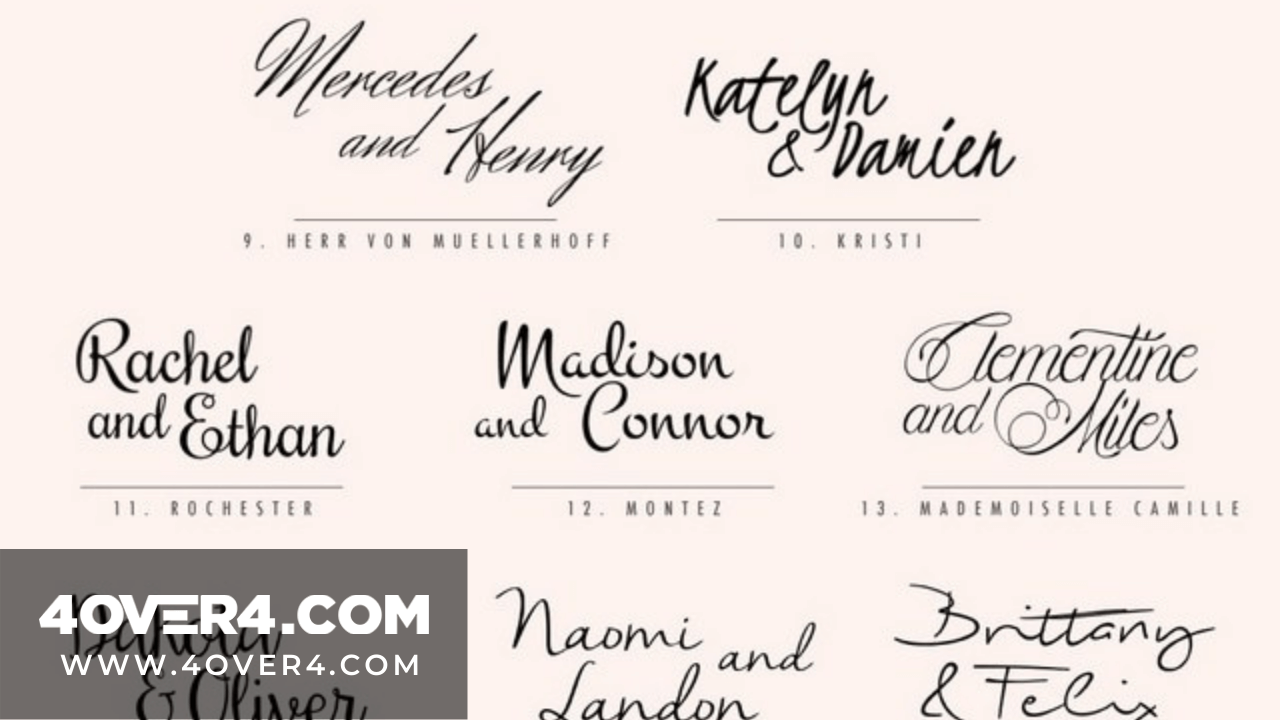 How do you know which one is the best wedding font within the great font family? Amidst the hustle and bustle of the wedding planning, it becomes difficult at that hour to research the best wedding invitation fonts. There are several free fonts available for download.
You may check out online printing comprehensive destinations like 4Over4 that offers a great range of wedding invitation designs and perfect choices for wedding fonts to choose from.
If you are designing, printing, or making a DIY wedding paper goods, invitations or signage, the perfect font work is highly important. The font you select for your wedding materials like save the date card, cocktail napkin or ceremony program needs your sincere attention. The typography speaks volumes about the mood, tone, and style of your big day.
We help you to select the best wedding fonts wisely. Here are some of the most creative, gorgeous, and striking free wedding fonts to ease your worries before your wedding. The best part is all the drool-worthy wedding invitation fonts in this list are free to use and download.
Things to Note While Picking the Best Wedding Fonts
Make sure that the font is easy to read
Check if italic suits your chosen font or bold
Try to take a print of the chosen wedding font to ensure it looks good on paper
Print one card to check if the weight and texture of the paper affects the font
Whether a romantic wedding or a traditional wedding, pick a font that matches your wedding style
For an elegant wedding, choose beautiful and pleasing wedding fonts
For a casual wedding, opt for more playful fonts
There are 3 types of font ideal for wedding invitations – the Serif font, the Sans Serif Font, and the Script Font. Serif font has slightly extended edges, Sans Serif has fully extended edges, and Script has calligraphy style fonts. Let's check out the various wedding fonts under these broad categories.
Best Wedding Fonts Under Serif, Sans Serif, and Script Fonts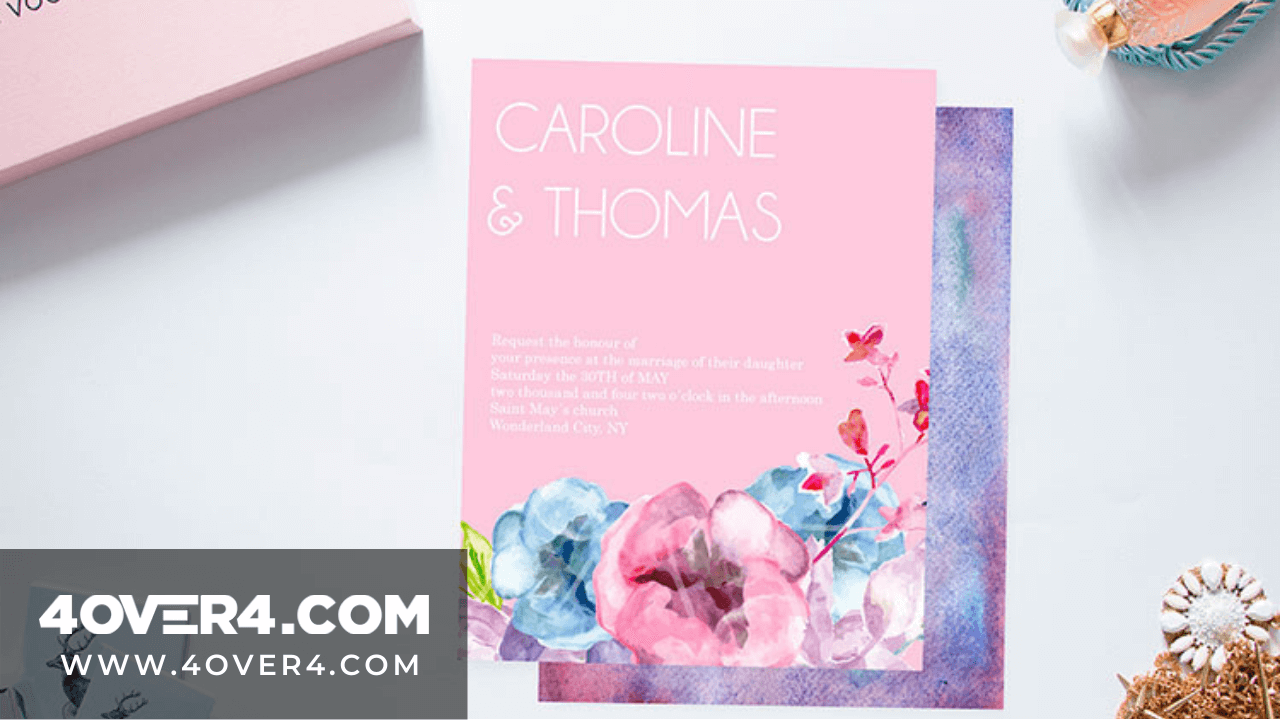 Serif Font
Designed by Charles Daoud, Voga has a mix of contrasting curves, corners, and straight lines. You can see both thin and thick stroke in each individual letter. This font is elegant and best for formal wedding invitations.
This is an ornate style romantic font with many decorative alternatives. Lovelyn is created by Craft Supply and is great for titles. It is an elegant font that is best for elegant wedding invitations. You may download Lovelyn font for free.
Glamor font is available in regular, light, bold, and medium weight. It is designed by Hendrick Rolandez and is the most elegant and perfect font for stylish and sophisticated wedding cards. Glamor font appears beautiful when entwined with background features.
This serif font is a calligraphy style and created by Bernd Montag. It is a classic elegant font available completely free. This is one of the best Save the Date font for labels, magnets or hangtags. When paired with simple sans serif fonts, it works great.
Athene is a stout and short sophisticated and stylish font, designed by Matt Ellis. It is amazing for headings and titles in the classy invitations. This special Athene font works the best for wedding seating tags and logos. This is a versatile font.
Sans Serif Font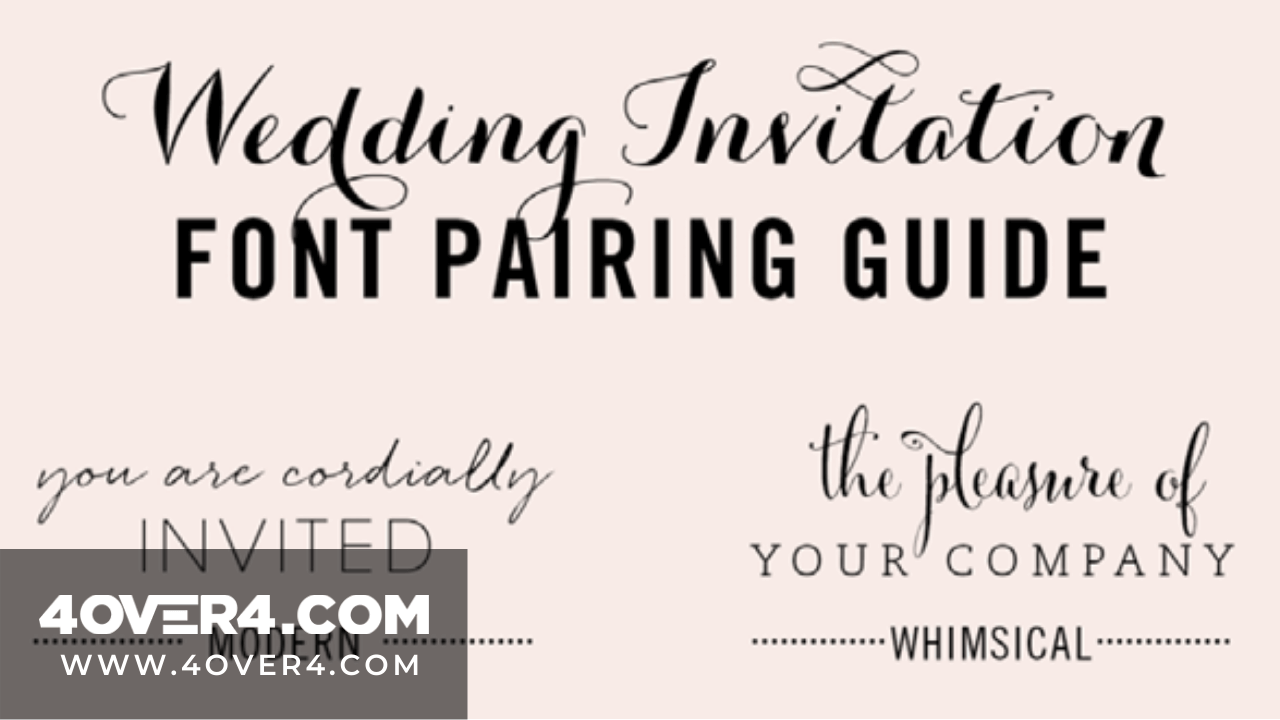 Casual is a mix of elegance and something very easy-going. It has exceptionally rounded-point terminals that give the letter a special casualness effect. It is a great sticker, tags, labels, and invitations. The smaller texts look wonderful.
A great wedding place card or name card font, Komoda is designed by Asia Ang. It has a Scandinavian elegant style with condensed and rounded letters. It has a modern elegance.
Designed by Hendrick Rolandez, Coco works great for short text on body or titles and signatures. The elongated and thin letters with special transparency at the edges in Coco can make your wedding envelope look elegant and beautiful.
For a young couple's wedding invitation card, Penna is the best modern calligraphy to be used. It is highly elegant with a young charm. If you are planning to get a postcard wedding invitation printed for your wedding, use the Penna font in it.
This is one font that can be used for anything and everything. Whether packaging, title or invitations, Espoir looks great on all. The letters in this font are little elongated for lower and uppercase that gives a slightly sophisticated look. The space within the closed letters is stylishly condensed.
Script Font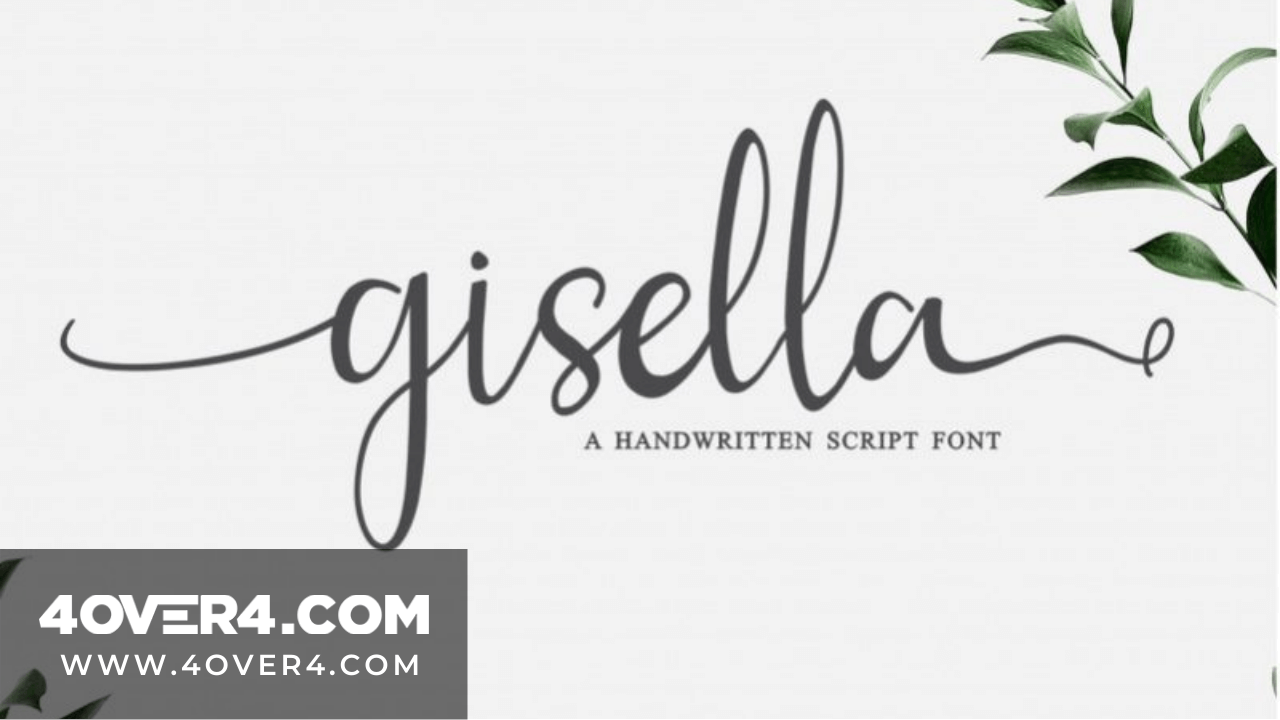 Cardinal is a calligraphy style font that is amongst the most elegant of all. This font takes its inspiration from the European classics for added grace and style. If you want to design amazingly beautiful invitation cards, Cardinal has swashes and ornaments in abundance.
With dreamy and stylish swashes, the Pinyon Script font is slanted. It is ideal for the titles on the wedding cards or for the large names. Designed by Nicole Fally, Pinyon Script font has rounded edges reflecting soft elegance. It is easy to read and beautiful.
The inspiration behind this font is the hand-lettering in classic vintage style. For seating or rsvp cards or signatures, Monsieur La Doulaise font is the ideal one. It gives delicate brushstroke look and is the digital version of Bluemlein Script Collection.
From the Charles Blemlein Script Collection, Miss Fajardose is another art of calligraphy with ornate swashes and feminine style. This is one of the best fonts for wedding invitation cards.
The font doesn't need to be classic in order to be elegant. Even the modern hand-lettering style fonts can be as stylish and graceful as the classic ones. Designed by Ian Mikraz, Frutilla is a perfect choice for elegant wedding cards.
4Over4 for your DIY Wedding Invitation Printing
Trusting someone with the best print of your DIY wedding invitation is one of the most important decisions. With years of experience, 4Over4.com is the most reliable and comprehensive online printing platform.
From printing wedding invitations and choosing best wedding fonts to Save the Date magnets and envelopes, 4Over4 ace it all. You can customize your wedding invitation printing from our templates or send us your specifications to do the needful. Choose from an assortment of best wedding fonts and get supreme quality printing for all your needs within 2-5 business days.