In a highly digitized world, a website is the first office, a person interacts with before actually meeting the company in person or going to the office. A website address these days is actually more important than a physical address. In a networking meeting for example, when you give business cards, a website and social media handles have to be clearly indicated. This is why there is need for website development services.
A good website is the first meeting point for your customers
The flexibility of a website is breaks boundary limits and gives you access to a global market. That is why you need to have a website that is well-built, fast, efficient, very organized, and thoroughly comprehensive.
Competition online is currently cut-throat now all over the world, therefore, a mediocre site could easily cost you business that runs into millions of dollars. Having an excellent site that has an incredible user interface and unforgettable user experience is the way to go.
Pay attention to the stats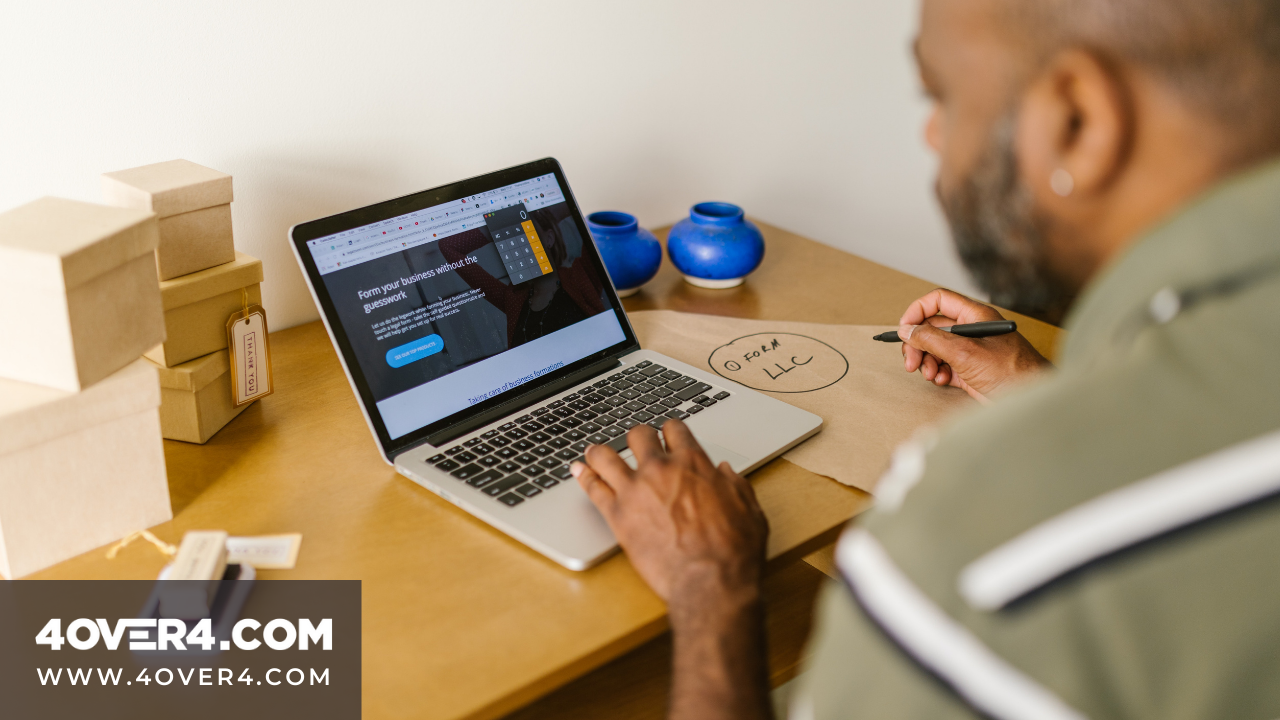 The way you design your website can make or break your whole business. Statistics from WebFx prove the same.
94% of first impressions relate to your site's web design. The first impression will determine whether people will come back or never return to your site. Make your site visually appealing and irresistibly beautiful.
The next statistic corroborates this further.
89% of consumers shop with a competitor after a poor user experience. Personally, I get tired every time I have to wait ages for a site to load. It's not just about capturing your audience with a good first impression but also about keeping them interested. Users need to have an easy and enjoyable experience while interacting with the different aspects of your site. Therefore, your site needs to be fast and well-organized.
WebFx revealed that investing in your user experience with website development services has impressive monetary returns. For every $1 you spend you get a return of $100. That's more than 1000% return.
74% of users are more likely to return to mobile-friendly sites. Therefore, you should ensure that the website you're building is scalable for a befitting mobile user experience. According to Google Webmasters and SEMRush, sites that favor mobile devices rank high on Google.
Security is essential for a good website
Essentials of a good website
Security
Your users need to know that when they visit your site, their information will remain secure. That is why you should ensure that your site uses HTTPS. HTTP in full is Hyper Text Transfer Protocol. That is why the URL (Uniform Resource Locator) of your site appears as http//:www.mycompany.com.
The secure version of HTTP is HTTPS. The "s" at the end differentiates between a secure and an unsecured site. Every time you visit a HTTP site you receive a warning from Google that says "not secure". A secured site (HTTPs) provides the following:
Integrity: Assurance that data won't be corrupted.
Encryption: It means that nobody can track or steal information.
Authentication: This shows that websites are communicating properly.
HTTPS also gives you better rankings on Google. In 2014, Google announced that site security plays a huge role when it comes to SEO rankings. These days Google prioritizes providing users with a secure experience when navigating the diverse world of the internet.
Easy to use
People should not toil to get the information they need from your website. User Experience (UX) helps your visitors understand, use and stay on your website. The navigation should be obvious, logical, and have a succinct hierarchy. Experts at Ideas on Purpose advise that your layouts and visual cues should be consistent. Ensure that your website development service provider delivers that key component.
Good UX means helping users accomplish tasks quickly with on-site search. It also keeps them engaged by suggesting related content and minimizing dead ends.
Quality content
The content you post on your website should be regularly updated and undeniably authentic. Authentic content is content that focuses on genuinely helping an audience. The language you use should also be simple to understand. Avoid negativity and using jargon. Pay attention to the basics such as correct spelling, short sentences, flow, accurate grammar, relevance, and freshness.
Clear Calls-To-Action
In verbatim, Ideas on Purpose correctly wrote "If your site asks nothing of visitors, they will surely do nothing." You should incorporate Call-To-Action buttons that show people how to order services, share your content on social media and much more.
Optimized for SEO and the social web
Google uses search robots called web crawlers to weave through the complicated diverse world of the internet. Every time a person searches the web, these crawlers use the following aspects so that they can recommend your site to a searcher:
· Page titles and meta tags on every page. Every image should also have alt tags.
· Appropriate use of keywords in content and links.
· Strong internal linking.
· When you conduct keyword research, it will tell you what your target customer is looking for. Therefore, your content should match user intent. That is what makes Google suggest your site to users because it will genuinely help the users.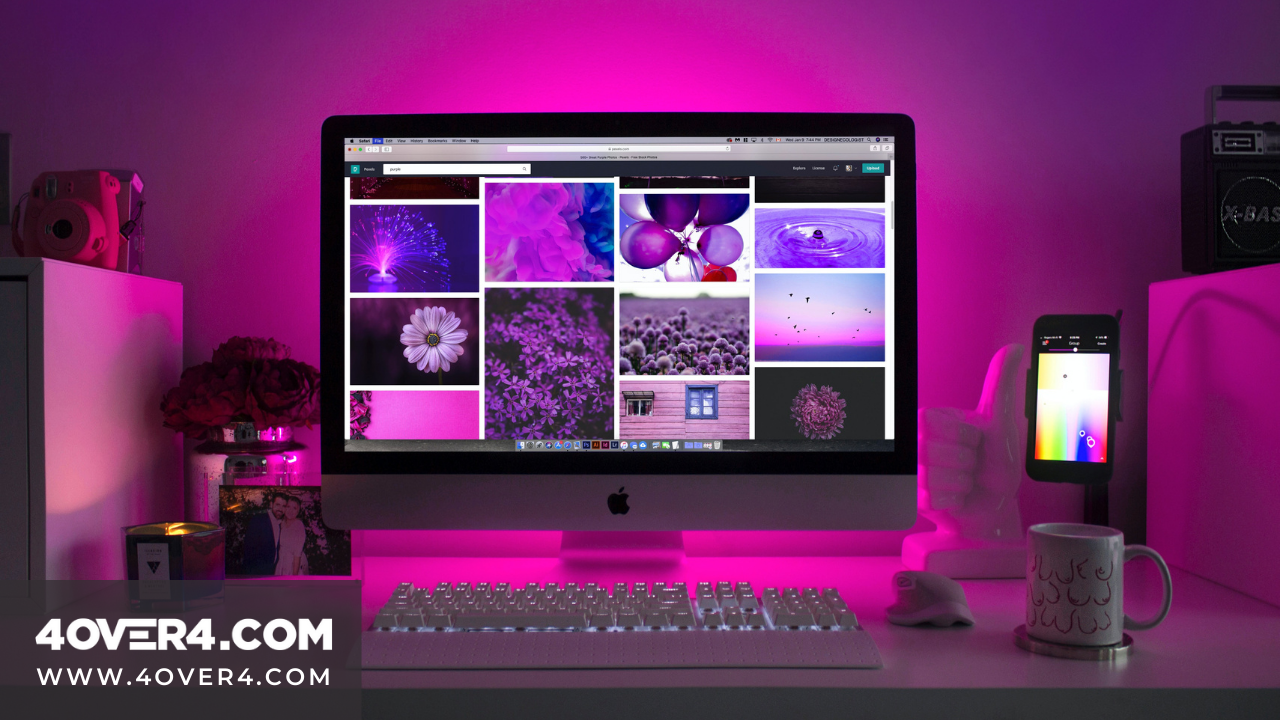 4OVER4 helps you develop a website that has e-commerce functionalities
Website development services
4OVER4 helps you with the following:
Website development services
This service helps you build an efficient, comprehensive site for your customers and users when they visit. The website you get will have amazing User Interface (UI) and UX making customers return in large numbers.
You also get fast sites when you choose reliable website development services and we know that Google favors fast sites over slow ones when it comes to ranking.
CMS (Content Management System) website
A CMS is an application that lets multiple users create, comment, publish web content, create, and edit all without a developer. 4OVER4 provides you with the following when you order a CMS service:
· Responsive designs
· 3 pages
· The CMS can work with any website
· You get 3 plugins
· E-Commerce functionality that enables your customers to transact in a simple click.
· The CMS will be customized to your specifications.
· Perhaps the best part is that we provide you with a team of professional developers and SEO specialists to support you through the whole process from start to finish.
Ensure that your website has top-notch User Experience (UX)
In conclusion
At 4OVER4, you will not walk alone because there are experienced customer support personnel who will be there for you to ensure that all issues that arise will be sorted. If you don't understand anything they will be on call to explain and even collect your feedback on the service.
There are things that you can never compromise on in business. A website is one of them. It represents your business and without words it communicates the quality of the services and products you offer. Order your website development services and build a site that will bring traffic and most importantly customers from all over the globe.