Today, the choices in prints and marketing collaterals are much more extensive than what you would have experienced and seen a decade ago. Slowly and steadily, online printing is making its way, leaving behind the brick and mortar. Is it really all glitzy with no drawbacks? Are there real advantages when put against local printing services? Well, I believe that online printing platforms have more pros than cons.
Online Printing is Better - Personal Thoughts
Online printing services are convenient and efficient compared to traditional ones. They are also cost-effective and profitable in the long run. For any new business, the online mode of printing comes as a blessing in disguise. Wondering why or how? I'm sure you cannot ignore that every marketing campaign needs help from professional printing services to give it a larger than life look and feel. Despite businesses turning to digital options, the marketing initiatives are incomplete without traditional banners, flyers, business cards, brochures, etc.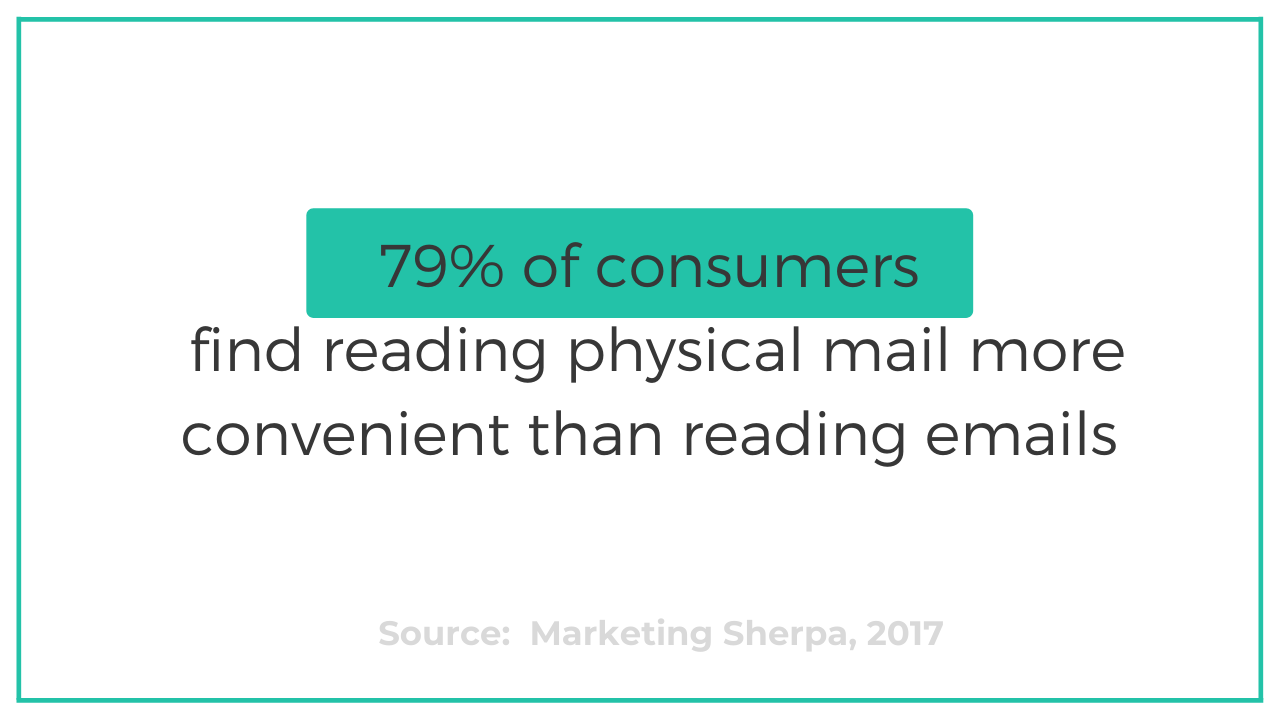 According to
Marketing Sherpa 2017
statistics, 79% of consumers find reading physical mail more convenient than reading emails, making printing a mandatory choice for all businesses. Let us find out more about this compulsory choice and how to go about it – online or traditionally.
Local Vs. Online Printing
Today, shopping convenience is more important for people than hopping from one store to the other. Some businesses believe small local printing services can save them money as well as time.  But the fact is online printers have more advantages than any local company. For instance, several start-ups cannot afford to waste time and money going around the stores from one part of the town to the other. They conduct their office from home and often multi-task between dropping their kids to school, cooking, and attending meetings with clients. In such a scenario, start-up owners would always prefer to become a superman/woman who is present wherever required without missing out on their priorities.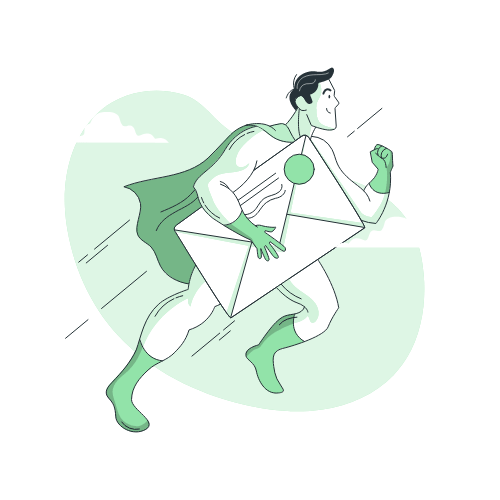 Therefore, ordering online eliminates expenses and travel time. It is an efficient option that helps the businesses to save and pass the cost-saving onto the customers. Another reason that makes online service providers a better choice than local printers is the flexibility of designing common marketing materials quickly. Ordering prints online help in saving template or layout for further printing of similar products. Just changing text, color, and images on the same structure allows you to avoid several steps of choosing, explaining, designing, and then printing a marketing material. Such advantages make online printing an easy and flexible option than local printing.
Advantages of Online Printing Services
Online Printing Services Available 24 X 7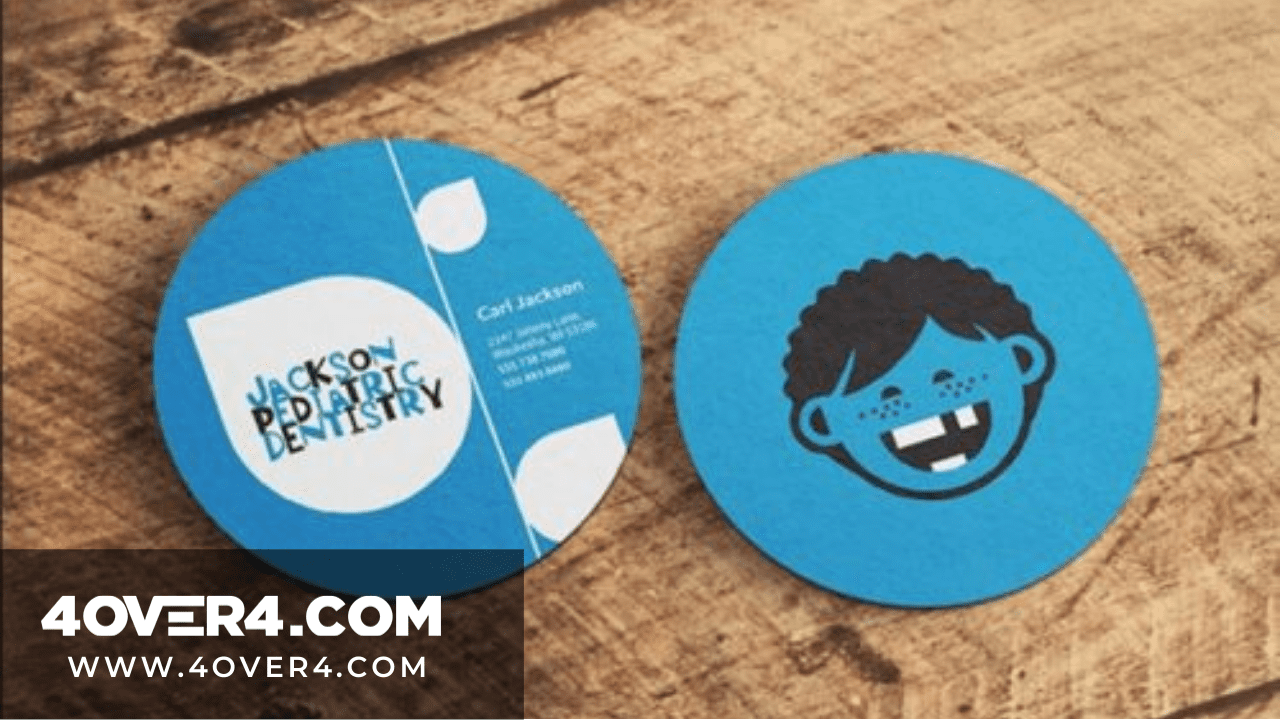 First and foremost, the choice of making instant decisions whenever you feel like makes online printing services the preferred choice for business owners. Whether you are looking for
custom die-cut business cards
or thinking about where to print flyers, online printing answers your queries instantly. Moreover, you get to choose from a range of printers worldwide, checking their portfolios, testimonials, and reviews from the customers. The 24/7 availability of printing services online is one of the significant advantages that none of the local printers can match.
Special Discounts and Shorter Turnaround Times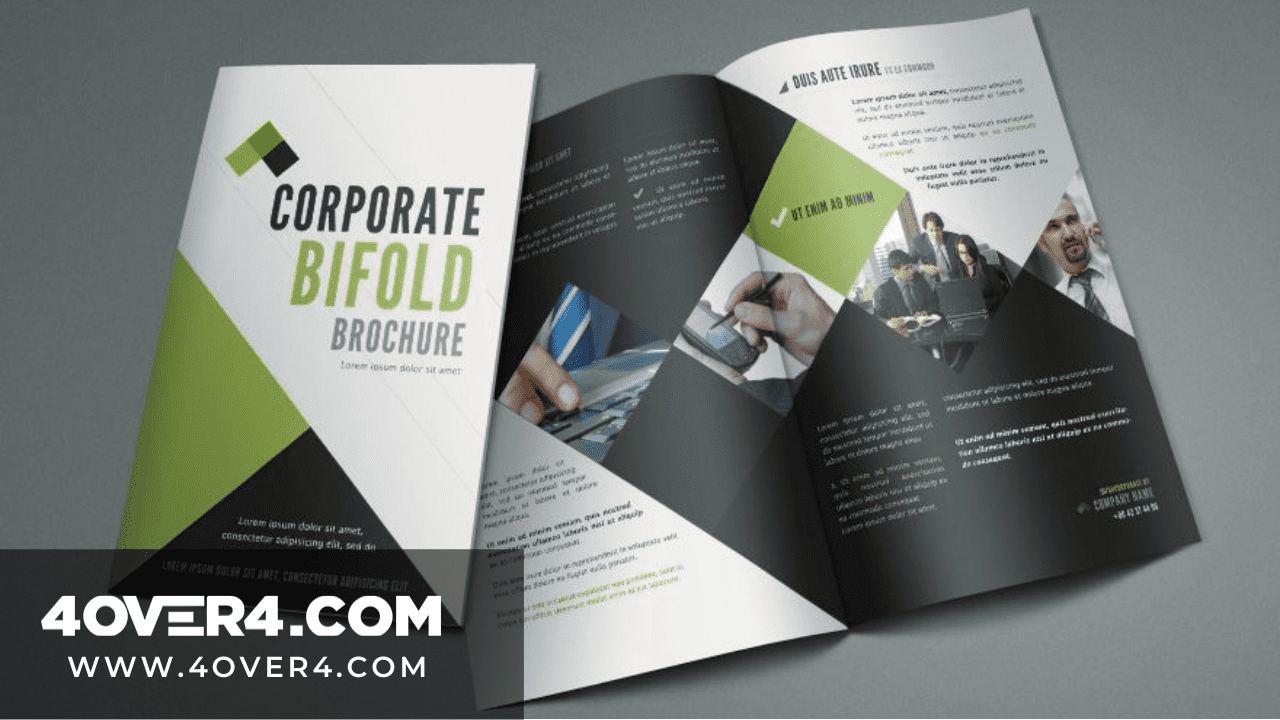 The printers online have the capacity and workforce to handle bulk orders regularly. For example, the New York-based leading online printing service 4OVER4 has the reputation of delivering quality products at minimum time. They have a broad range of equipment and a large paper inventory that lowers the wait time and high-quality paper cost. This, in turn, helps such online printers offer considerable perks to their customers. Free shipping or short time shipping is also possible when you place printing orders online.
Order Previews and Easy Proofing in Online Printing
The best part of online printing is order previews. While you place an order, there can be several mistakes in texts or choice of placement, color, or alignment. The online printing services make it a point to send the customers a soft copy of their product before printing it. Some companies like 4OVER.COM also go out of the way to send a printed hard copy for ultimate customer satisfaction. It helps you point out anything you don't like about the marketing material or any typos, etc., for a perfect final product.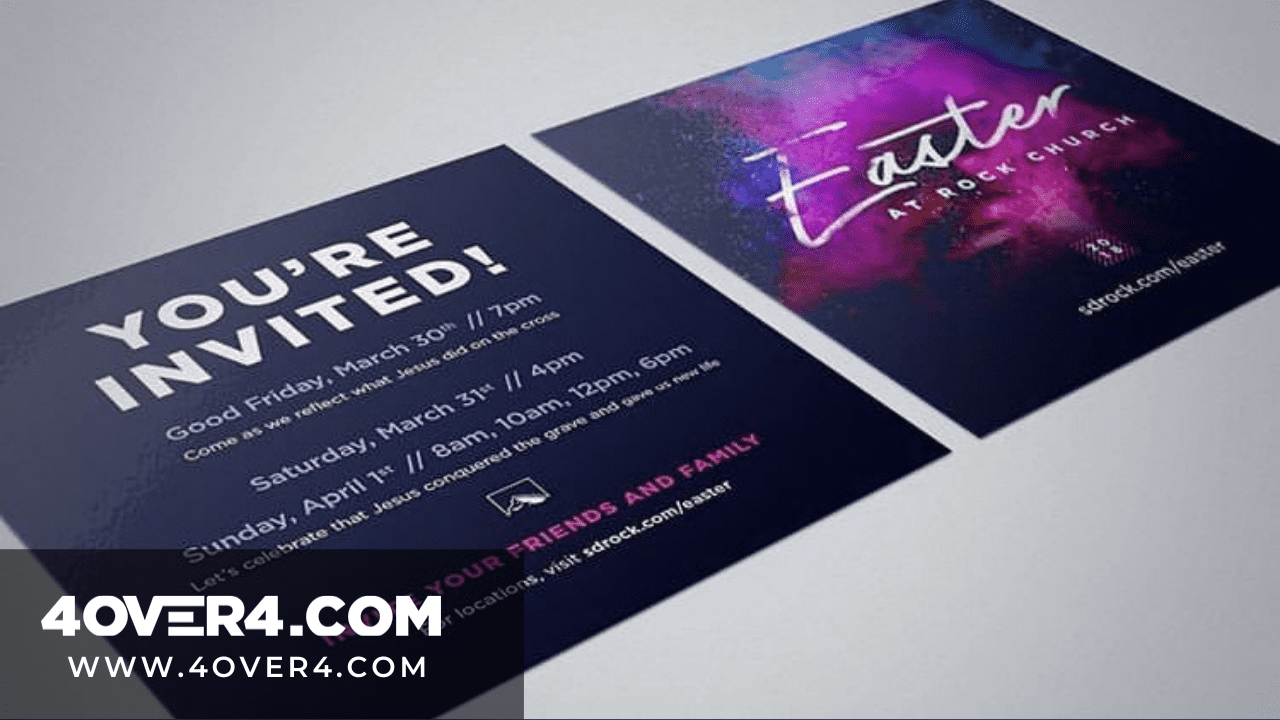 Some companies offer interactive tools to help you create
business flyers
, business cards, and other promotional materials in real-time.
Professional Designers or Ready-To-Use Templates
Printing online gives you the flexibility to use free online templates for creating your choice of product and a professional designer's attention as well if you need one. Suppose you wish to create a brochure but not sure of its shape, size, or design. Moreover, you are strictly on a budget, so hiring a designer is not an option. Companies like 4OVER4 help you with a free online
brochure
maker where you need to replace the dummy text and design using your products, color, logo, etc. This helps you to save time and money efficiently. On the other hand, if you are unsure how to create
die-cut business cards
, professional designers online can instantly help you with their ideas and inputs. None of the local companies can provide you with such flexible options.
Conclusion
Listed above are just a few advantages of online printing that I thought are important for any business owner to know before choosing their mode of printing. Can you think of any more pros that make online printers one of the best choices than local ones? Whether advantages or disadvantages, please share your thoughts about online vs. local printers. What option would you choose between the two?