Conferences or trade shows are always beneficial for your brand. It boosts your business powerfully, helps to generate leads, and also creates direct sales. Conferences are also a great place to highlight the swag of your brand. Read on to explore some of the interesting swag bag ideas and unique personalized swag items available in our product list.
What is Swag Bag and Why is it considered important
Are you aware of the term Swag Bag? What is Swag Bag? How can it help you?
These swag bag ideas help to promote your business and maintain a strong bond with your clients over time. Similar to a goodie bag, a swag bag contains free sample products from your brand. Everyone loves to receive a swag gift and when they are your target audience they can help your business as well!
It is important to make your brand's presence felt consistently in the conferences and trade events. Everyone loves a free gift, and if it is really something special the swag bags recipients can instantly gain interest in becoming one of your customers.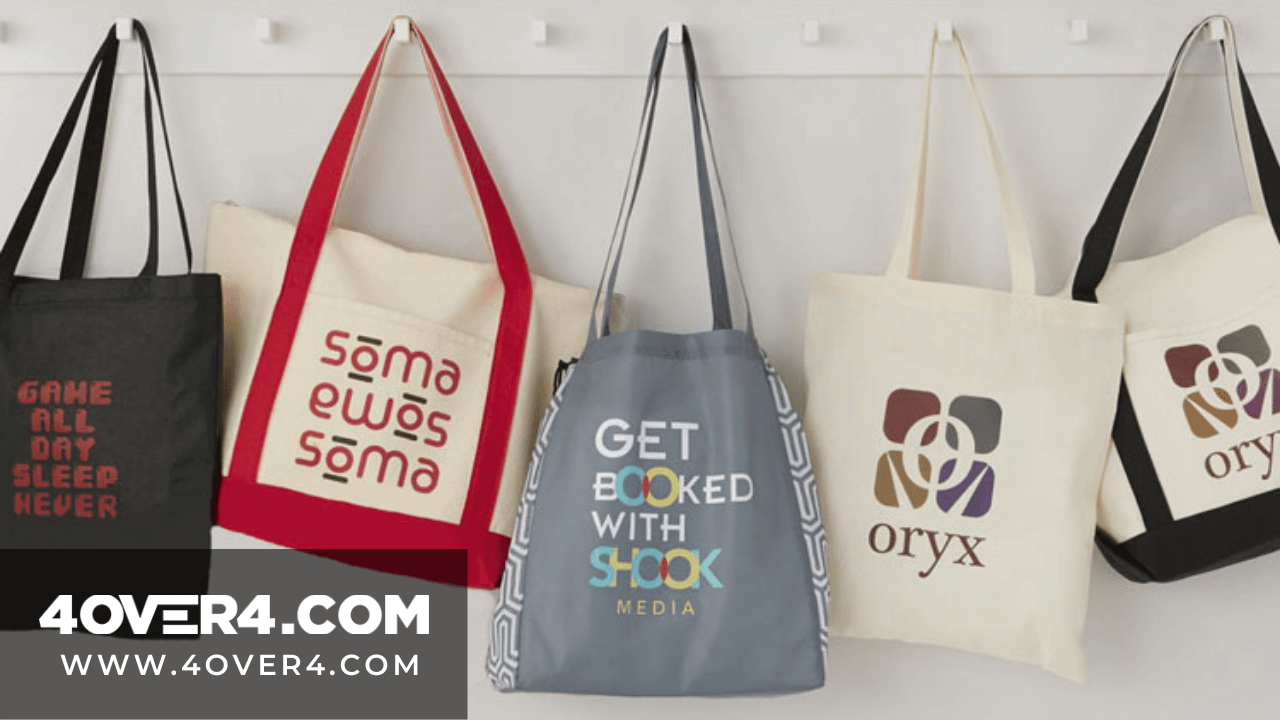 That's the power of the swag bag ideas, you just need to be creative and think outside the box. The best swag is one that represents your brand, adds value to the event, and is something awe-inspiring to make the attendees happy. For instance, 4OVER4.COM's custom tote bags are an instant hit amongst the customers and make a great swag bag item for your events.
The goal of such conferences is to expose your brand to as many people as possible. Let's look at some cool swag bag ideas you can use as your conference freebies.
Swag Bag Ideas# 1 – Custom Printed Coasters
The custom printed coasters are one of the best promotional swag bag items that can draw interest and increase engagement to a great extent. This mini yet high impact display advertising is one of the finest swag bag ideas that can innovatively establish your brand awareness.
Whether in the office or at parties, hot and cold beverages are always in sight. Your guests will be more than happy to receive coasters in the swag bag and when it is crafted out of ultra-thick premium papers as we offer, your guests will definitely be elated.
Swag Bag Ideas# 2 – Customized Keychains
When you create customized keychains with a unique message on it, your brand's marketing value is increased. Keychains are inexpensive and durable swag bag ideas that can be customized with company logo, humorous texts, or unique images.
4OVER4.COM.com uses shatter-resistant and transparent plastic for customizing the keychains. Your brand gets double-sided exposure when you add it to the swag items for conference attendees.
Swag Bag Ideas# 3 – Customized Printed Magnets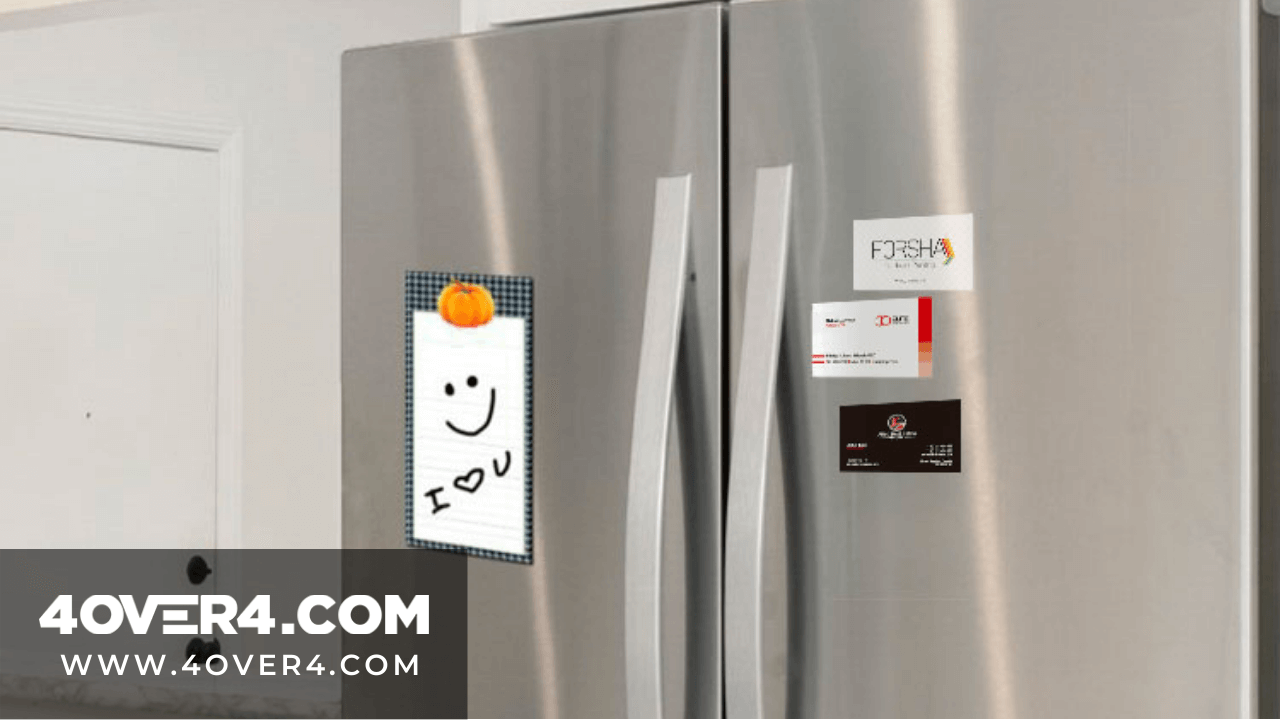 Make your brand a part of your customer's everyday lives by incorporating functional swag bag ideas like printed magnets for the conference attendees. When you opt for strong and well-crafted printed magnets and customize it with some unique tagline or images, it can become a part of high traffic home areas. Refrigerators and microwaves act as the billboard for any home. This helpful nature of the magnets makes it one of the most preferred swag items.
Swag Bag Ideas# 4 – Printed Mirrors
One of the best swag bag ideas that you may include is printed mirrors. When you customize it with your logo or add some fun element to it, the conference attendees are happy to find it in their swag bag.
The 4OVER4.COM team can help create a printed mirror with your exact needs. The useful nature of this small piece of swag makes it one great giveaway item for conference attendees.
Swag Bag Ideas# 5 – Custom Mousepads
Mousepads are very important promotional items, especially if you have an office space. When someone receives a free and unique custom printed mousepads as a gift, they use it to decorate their cubicle in their office or at home.
You can print mousepads under the guidance of 4OVER4.COM's highly experienced and skilled experts. We craft stain-resistant and high-density foam mousepads that are vibrant and full of color.
Swag Bag Ideas# 6 – Personalized Coffee Mugs
One of the best event swag ideas to use in the conferences is the personalized coffee mugs. It is extremely useful and is also a tried and tested way to stand out in the crowd.
These personalized mugs make a durable "thank you" gift for any event you may be hosting. We offer eye-catching wraparound mugs for your conference swag bags.
Swag Bag Ideas# 7 – Custom Printed Puzzles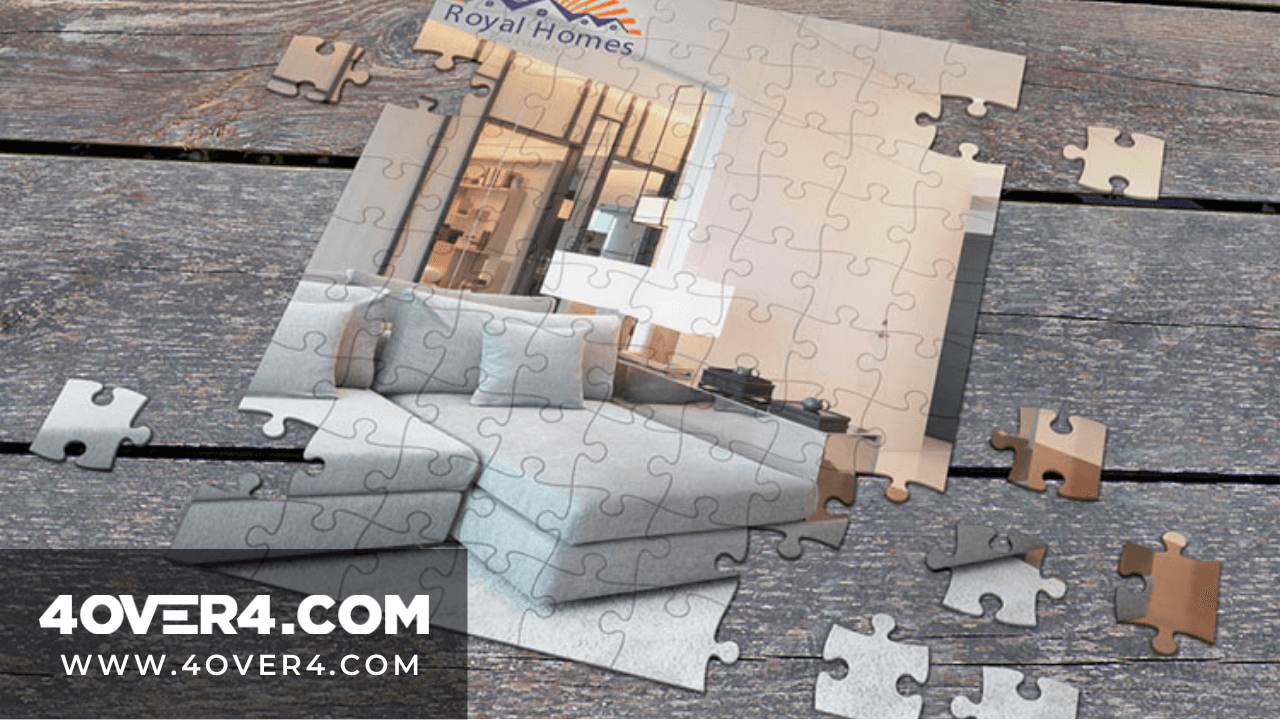 Turning an image into a puzzle with your logo printed on it is one of the greatest swag bag ideas for your event. Puzzles are fun to solve, engaging, and an amazing promotional tool to make your brand visible to a greater set of people. Custom printed puzzles make an awesome and unique gift for both personal and professional events.
We offer 5 different sizes in puzzles that are pre-assembled in a plastic bag with a paper backing. With 4OVER4.COM, print customized puzzles and order it online to add a unique swag item to the bag.
Swag Bag Ideas# 8 – Customized T-Shirts
T-shirts are not only one of the most common swag bag ideas, but they are also one of the most popular. You can choose a simple logo or tagline to put on your t-shirts to customize as the swag item. These t-shirts are simple and easy to wear without giving overwhelming information.
If you want to entice the attendees of your event, opt for some cool t-shirt prints that cannot be ignored by anyone.
Swag Bag Ideas# 9 – Custom Tote Bags
Flaunt your swag in the conference with custom tote bags. These bags are washable and eco-friendly. Print on both sides of the tote bags with 4OVER4.COM printing service and create a lasting impression with such amazing swag bag ideas.
Swag Bag Ideas# 10 – Button Printing
The small button pins can make a big impact in creating brand awareness. These are the powerful, unique, versatile, affordable, and durable way of attracting people's attention to the message printed on the buttons. An awesome swag bag item, custom printed buttons easily communicate your brand message and make people curious to know more about it.
Order Your Wholesale Promotional Products Online
In order to give shape to your swag bag ideas, 4OVER4.COM is the most trusted online destination. We offer high-quality printing service on a range of products. Our wholesale promotional products range includes a variety of swag ideas to make your event a talk of the town. Not only will the conference attendees be excited to have received great free stuff, but your brand will also get some very good exposure.