Whenever we think of canvas prints, the image that comes to mind is of holiday pictures, personal pictures, and photographs. Never did we think about framed canvases beyond the home front. But did you know that canvas printing has become an eye-catching and affordable way to enhance business appeal and help your brand create an impact?
Businesses involve framed canvas prints in their marketing strategies as they are a great alternative to vinyl and posters. Printing on canvas offers a quality promotional product when you search for something new. The best thing about canvas print is its overall professional presence. It can create an image with 3d appearance offering texture and depth. Whether stretched or rolled canvas prints, they have a timeless feel and provide excellent value for money. The durable canvas images can stand the test of time.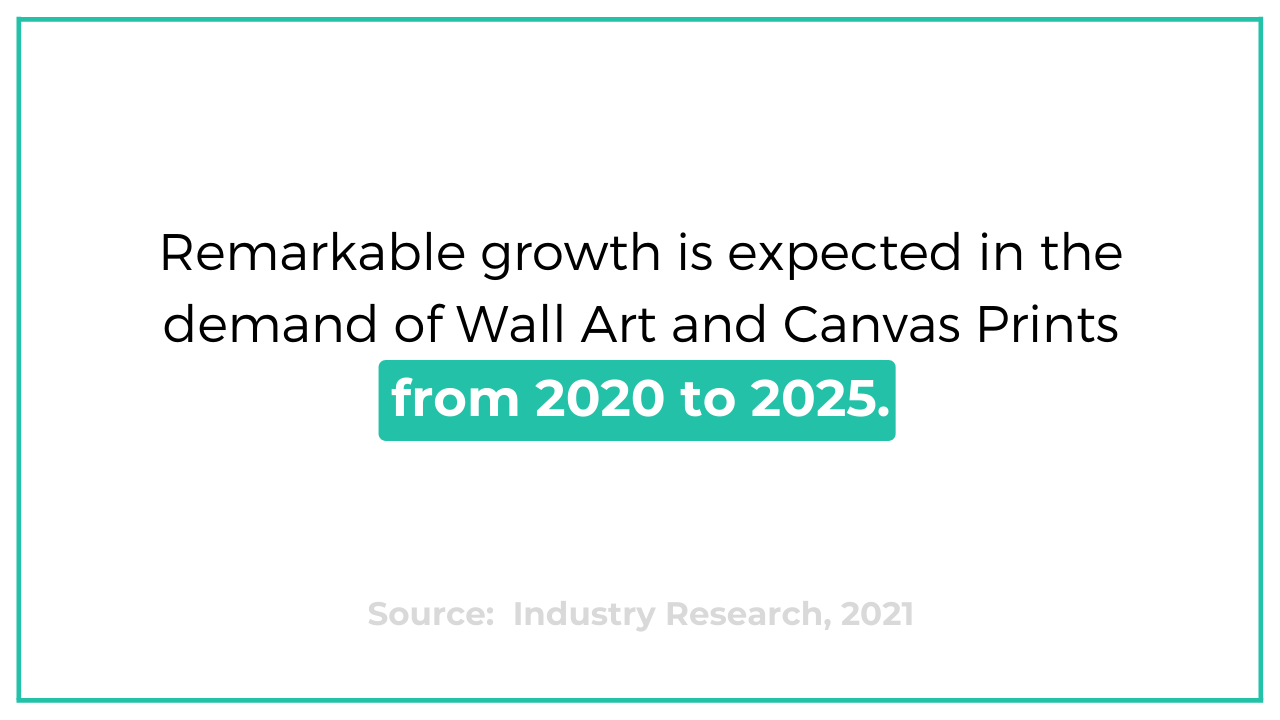 According to Industry Research 2021, remarkable growth is expected in the demand of Wall Art and Canvas Prints from 2020 to 2025. The global art market was valued at over 67 billion U.S. dollars in 2018, up from almost 64 billion the previous year," according to the Statista Research Department 2020.
It means people include more and more canvas art in their home and business fronts. Where did canvas originate from? Is it a new technology or does it have a history behind it? Let us delve deeper.
History of Canvas Prints
Canvas prints are weather-resistant, strong, and a convenient alternative to wood since the renaissance period. They have a history of over 100 years. In the past, canvas was made of hemp and polyester but in modern times, PVC, linen, and cotton are used for canvas prints.
Did you know that the technique of stretching a canvas print over a wooden frame and applying white paint for binding hasn't changed much in nearly 500 years? It proves how effective canvas prints have been since their earliest days.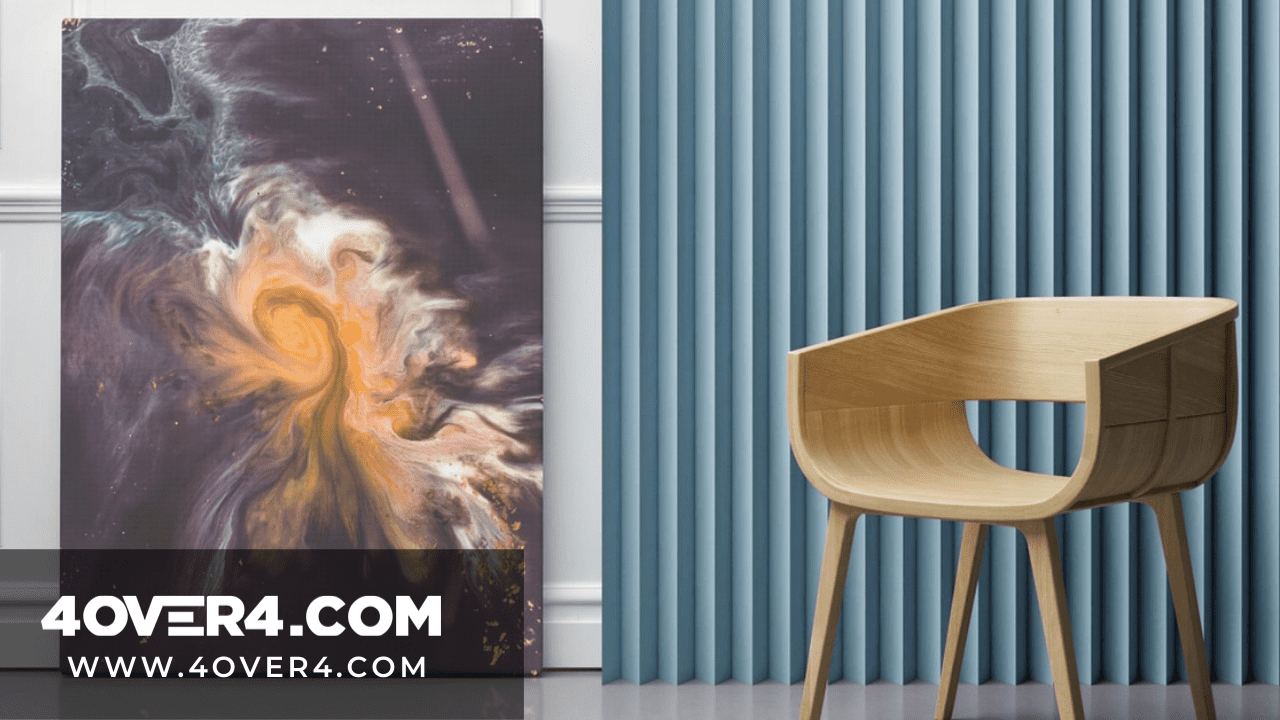 With the evolving printing technology, artists moving towards digitally printed art is no surprise. For the last 20 years, photographers have chosen canvas prints to showcase their work, similar to what painters did during the renaissance period. Canvas prints are, therefore, an affordable and high-quality tool to capture moments or showcase your brand without any hassle.
Ideas to Make the Most Out of Canvas Prints
It is vital to carefully choose images for your canvas prints and promote your business. The stunning color quality and 3d effect on canvas makes it an attention-grabbing choice. Check out some ideas on how you can make the most out of canvas printing.
Create the Best First Impression with Canvas Prints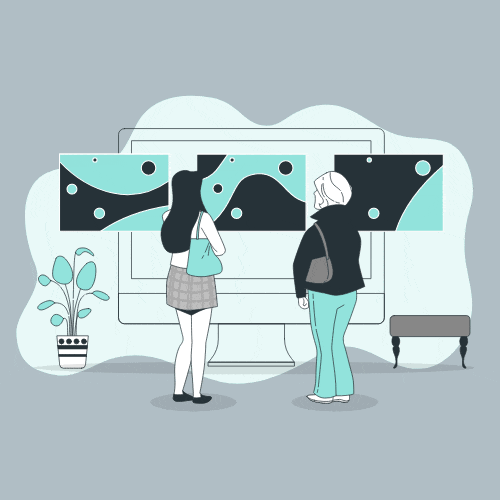 Canvas helps to create an inviting environment to impress your prospects and clients when they first enter your premises. First impressions always count, so try to hang canvas prints in the reception area showing your staff in action. Showcasing some local area images can add a local flavor and help your business show that it is part of the community.
Create Visual Impact at Trade Shows
Leverage canvas prints by adding a promotional slogan or company logo on them and help your business stand out from the crowd. You may also pick a few high-quality images of your services or products and present your business in a professional light instantly. Showcasing your products professionally with great shots helps inspire people's trust in your brand and lets people know that they're in safe hands when choosing your business.
Canvas Prints Enhance the Walls of Restaurants and Cafes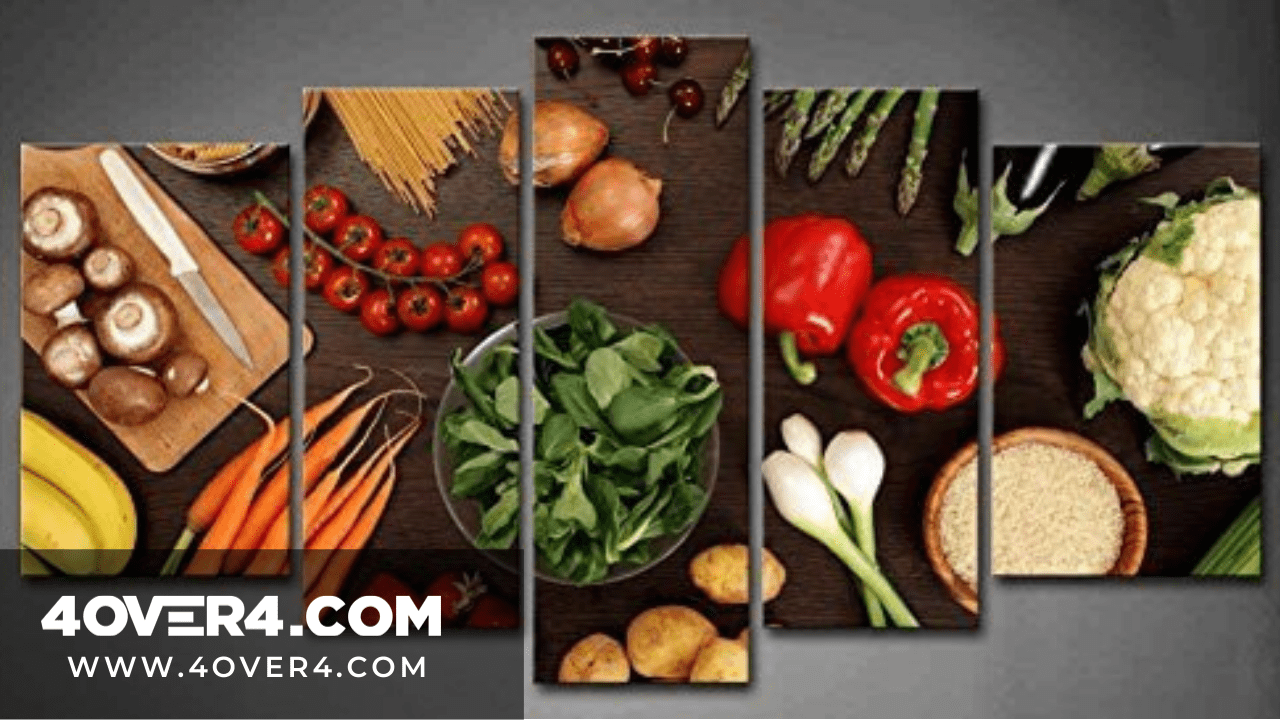 According to Hubspot 2017, "90% of information transmitted to the brain is visual, and visuals are processed 60,000X faster in the brain than text." Canvas prints can therefore be a cost-effective way of creating visual appeal for restaurateurs and people in the food business. Picking high quality images of delectable and popular dishes from your menu and turning them into a striking piece of wall art can have the customers coming back time and again. The vibrant decor adorned with canvas prints enhances your space's beauty and creates a visual impact on your customers.
Canvas Prints Offer Great Finish
The durable and versatile canvas comes in a range of finishes and materials that can produce waterproof surfaces. It means canvas prints are flexible to display in wet areas and can be taken outside.
Benefits of Canvas Printing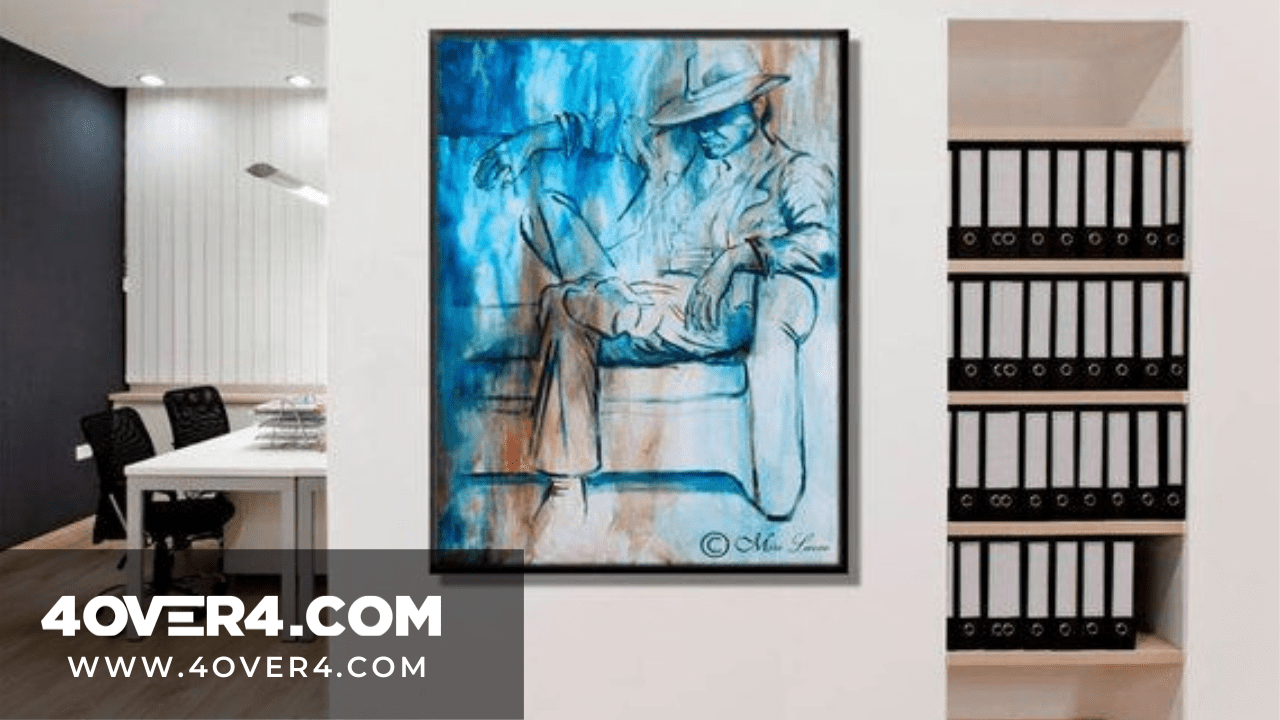 Today, custom printing is only limited by our imagination. It has come a long way, and you can easily create large-sized artwork using multiple tiled canvases to make a real impact at any commercial venue.
A satin-matte finish canvas print can be used in a brightly lit room to display photos without causing glare.
Timeless and classic canvases are a natural fit with all decor styles.
The 24"x26" canvas print cost is much more cost-effective than purchasing a piece of art or painting of a similar size. However, you must choose an exemplary printing service to ensure affordability. Recently, I ordered stretched canvas online. Even though the quality was good, I paid quite a hefty sum for my order. I then came across the 4OVER4 pricing calculator for stretched canvas and realized that I could have saved half of what I had paid. Moreover, 4OVER4 also offers artwork wrapping choices like gallery wrap, museum wrap, etc., for stretched canvas which I didn't choose from my printers. It is important to compare the prices and offers before placing orders online.
Canvas prints are available in several sizes to help you achieve the exact look you want.
Any photo you choose to print will look good when used on canvas prints.
Canvas prints have a beautiful texture, are durable, and last for a lifetime.
You may choose non-toxic inks to make your canvas prints eco-friendly.
Conclusion
Now that you know about the use of canvas in business, you may ask, 'how do you frame a canvas print? You need an Inkjet Printer for canvas printing. I always prefer a trusted printing service like 4OVER4 to provide me with framed prints instead of framing them myself.
To place an order, you simply need to choose the size and quantity. There are several online printing services, but you should choose a pocket-friendly printer. You may also choose the blank framed canvas template link below to create a canvas of your choice.