The Holidays are fast approaching! With this in mind, it's not a bad time to start thinking about designing
custom greeting cards for your clients.
There are so many reasons why businesses should send out greeting cards and we are going to tell you why.
If you've never sent out a greeting card before, you'll change your tune when you start thinking of them as another effective marketing tactic.
Yes, you read right!
Greeting cards
are great for marketing your small business. Here's why:
1. Everyone still loves snail mail!  Doesn't matter  who you are, young, old or in between, everyone still loves to get traditional mail. I'm talking about a nicely addressed envelope with your name on it. A piece of mail that asks for nothing in return, but simply wants to say "thank you" or "happy holidays". It will definitely put a smile on your customer's face!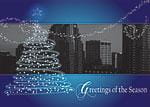 2. We appreciate you! Greeting cards are an ideal way to show your appreciation for your customers. Send out greeting cards to customers big and small to say "thank you" for their patronage. After all, people like to feel valued!
Holiday cards are also a great way to market your business and say thanks and offer good luck for the New Year to come. They simply state "we thank you for supporting our business". Greeting cards let customers know that you remember them and are here to help in any way. 3.
Make it personal

!
If you are a small business, it's a nice idea to write a short personal note on each greeting card. By making it more personal, customers feel special and have a greater respect for you.
Customers will be grateful that you took the time out of your busy day to handwrite a note just for them.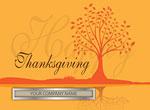 4. We are family!
Greeting cards make your customers feel like they are
apart
of your extended family. They build loyalty and long lasting relationships.
Greeting cards help to make personal connections and in turn you will reap the benefits!
The more your customers love you, the more they will sing your praises to friends and business associates. Before you know it, you'll be inundated with customer referrals. Business mirrors life, so be good to others and others will be good to you! It just takes a little time and effort. 5.
Go on, give a gift!
Greeting cards are an essential way to say "thanks", but they can also help boost your sales.
When sending out holiday greeting cards or cards to thank customers for their order, it's good marketing to add a coupon as well. Present customers with a gift of a discount on their next purchase. Make the offer sound exclusive for top clients only to make them feel that much more special.
Customers will always need your goods and services, and a discount is a great incentive to come back for more.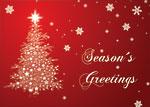 6. Build brand awareness!
No matter what kind of marketing campaign you are embarking on,
its

best practice to keep your colors, logo, fonts and catch phrases consistent to create brand awareness.
Create original greeting cards that complement your business' personality. Depending on the services you provide, you can be sophisticated or fun. The bottom line is your cards should reflect your brand and the mood of your company. Now that you've read why greeting cards are a great marketing strategy,
we hope you'll let us help you create custom greeting cards for your customers
. Trust us they'll love you for it! Have any other cool ways to market your business with custom greeting cards? We'd love to hear them!