Even the best of companies or salespersons need to explain to customers why their service or product is the best choice in the industry. In such cases, sales presentation boxes help customers to understand a brand/company easily. However, the design of these printed cube boxes is a vital factor in attaining success. If you cannot design the best feature and look for your custom presentation box, it may work against your interest. So, learn some of the smart ways to retail packaging and the designs that might work best for company sales.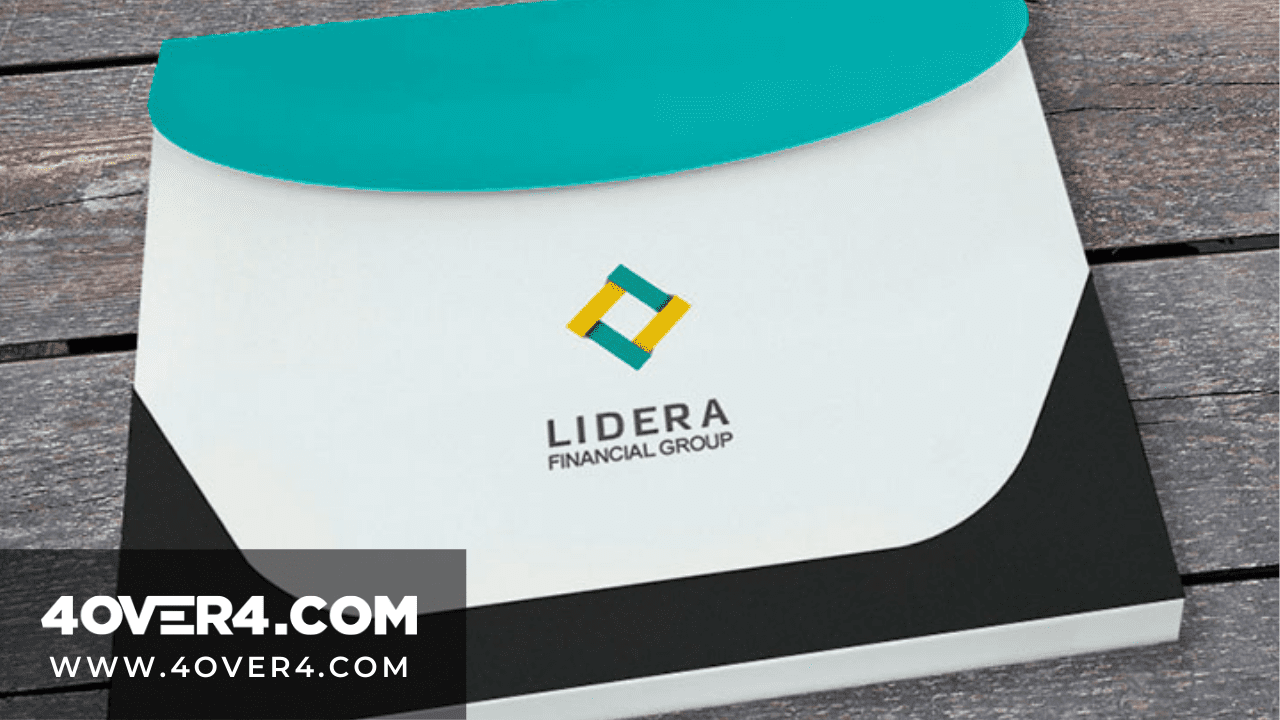 What are Sales Presentation Boxes?
The presentation boxes comprise informative and attractive marketing materials such as staggered sales sheets, product brochures, etc. You can organize them into the sales presentation boxes, which gives the salesperson reason to call up a prospective client or hold a meeting and create an impression. 4OVER4.COM is one platform that offers creativity mixed with quality. You can create a unique design to make a mark for your company in any meeting or conference with custom sales presentation boxes.
The eco-friendly packaging boxes are more than just a business card that you leave behind. The things that you may include in the custom printed presentation boxes are-
Business cards
Sales data sheets
Brochures
Whitepapers
Technical data sheets
Case studies
Product demonstration video
Press releases
Printing quotes
Design Ideas for Sales Boxes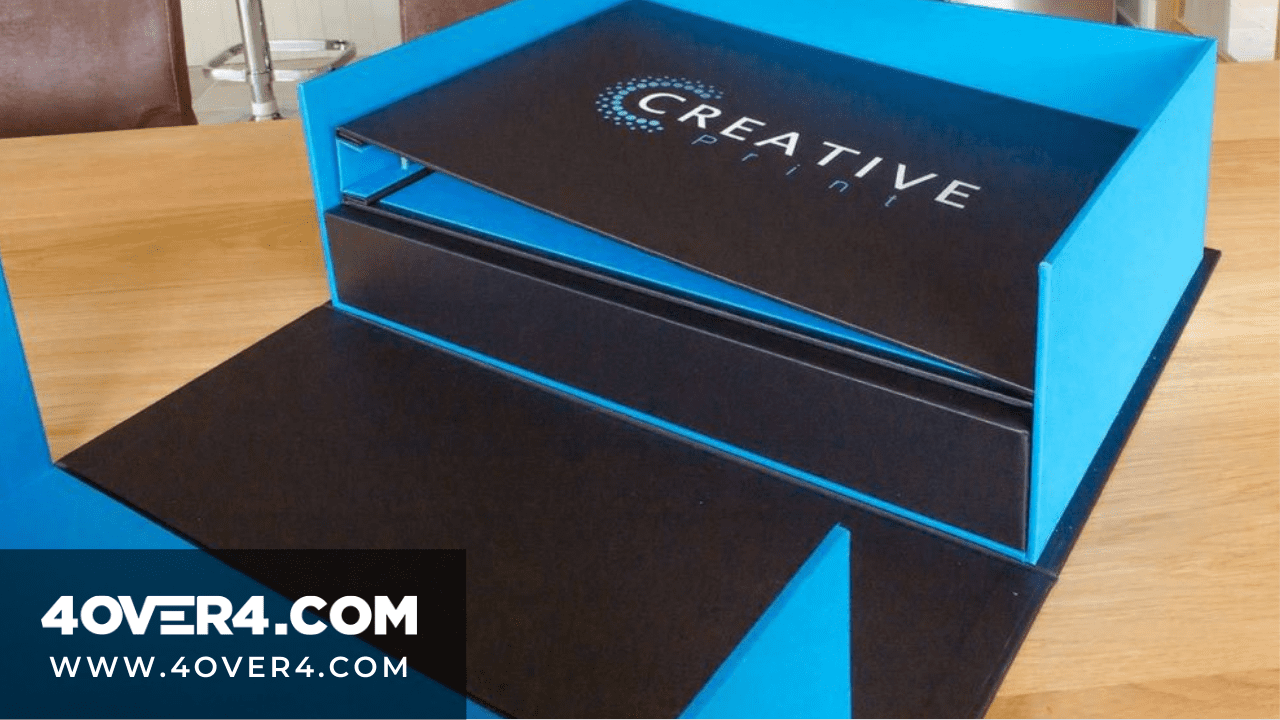 Print Your Product at the Center and in Front of the Box – You must entirely focus on the product or service while designing and printing the custom cube boxes. If you sell a product, highlight the box with high-resolution photos of the product, and for services, you may define why your service is essential and add suitable images where required.
Include Testimonials from the Happy Customers – Some clients are ready to purchase your product or service without you making any efforts. It is the first impression on some clients over anything else. But you may also have a set of clients whom you need to convince before buying your products or service. Including testimonials on the sales presentation boxes, symbolize good rapport with previous clients. It reinforces the trust of the new customers when you hand over the sales presentation boxes.
Add Branding Moments Memories – Even if you do not sell anything, the sales boxes have the power to attract the attention of the customers if you can rightly highlight the USP of your company with perfect colors, fonts, and images. There may not be any sale, but you can surely establish your brand identity as it comes across new potential customers.
Use of Multiple Designs/ Versatility – It is essential to make your custom boxes flexible enough to use it in different ways as per the requirement of the client, situation, or product. For instance, financial or insurance companies may wish to opt for two designs. One for selling financial products to families. Another one for selling to companies or businesses. Both families and businesses are customers, but they have different requirements. So, your presentation box design must cater to the varying needs of diverse customers.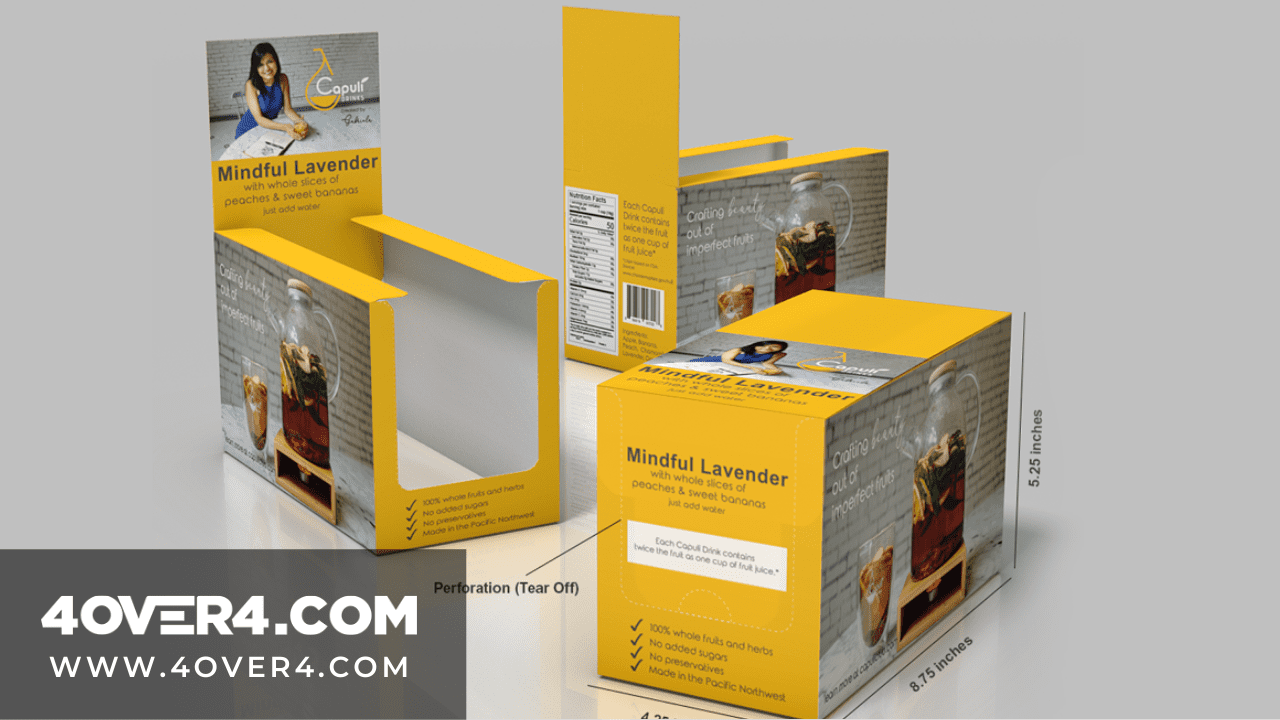 Other Things to Consider While Printing Sales Presentation Boxes
Decide the Purpose of the Boxes – You must clearly define what you want to present to your clients. Do you want a general presentation of your business in front of your potential clients, or are you thinking of displaying any specific product or product line to both existing and prospective clients? Be sure why you need a sales presentation box.
Arrange Materials to Support Your Purpose – It is vital to add the right materials that can justify your purpose of creating presentation card boxes. The inclusions may be sales sheets, brochures, technical datasheets, whitepapers, case studies, press releases, and external press coverage. You may also create gift box inserts inside the folder to add materials like a product demonstration video DVD or CD. The business card is a must-add item in your sales presentation box.
Decide Folder Requirements According to Your Budget – Designing your box style must be as per your budget. The usual size of the regular sales box is 11.75" x 1" x 10". Although you can always choose the shapes and sizes of your printed cube boxes, the sales box must be around 11.75 inches x 10 inches so that you can neatly pack the sales sheets inside the box. You must decide if your printed sales box should have any pockets inside for DVD/CD or business cards.
Design Your Sales Presentation Box – Always consider the tagline, company logo, and the color scheme for personalizing your sales presentation box. If your budget permits, go with both back and front branding for your company. Print with 4OVER4 to get high-quality printing and unique finishes.
Organize the Things in the Sales Box – Once you have the sales presentation boxes printed and delivered at your doorstep, arrange the heavier text items like case studies at the back of the glossy artworks like brochures. When your client opens the folder, the visual impact of the organized sales custom printed box is much more than any messy folders.
The 4OVER4 team can work wonders for your sales sheets and business card boxes. If you have ideas for your sales presentation box, share it with us. Our team can help you with the best printing quality and unique finishes, like spot UV, Wonderfoil, or UV coating, when it comes to printing the packaging solution for sales presentation materials. You will never get lost in a bunch of informational marketing materials when you organize it all in one sales presentation box for your client.