There are plenty of reasons why businesses employ signs for promotional purposes. For example, statistics posted on
Brandongaille.com
show
35% of potential customers walking by would not notice a store without an outdoor sign.
Also, 85% of customers are locals, living within a 5-mile distance from your business. This means that
you need to make yourself noticeable.
Beyond eye-catching design and clever content, there is one thing you should be aware of when ordering rigid sign printing,
the material! 
Different materials suit different durability and requirements under circumstances.
Not all Rigid signs are the same.
Some of the most common are constructed of Coroplast, Rigid PVC, or Foam Core. At 4over4, we have the ability to print all of those and continue to add to the list in order to give our clients the best selection to meet their every need. The best way to make sure you are purchasing the best one is to
understand all your options to ensure a successful end result.
What You Should Know About Rigid Sign Printing Material 
Coroplast Signs
Coroplast is the corrugated plastic that is used in most yard signs. You may have also heard it referred to as a "pp plate sheet" or a "Fluted Polypropylene Sheet".
Coroplast signs
are 4mm thick, highly weather resistant and flexible, ideal features for both indoor and outdoor signage.
With the help of an H-stake,
yard signs can be placed anywhere to increase brand exposure.
In order to survive the outdoor elements, coroplast printing happens with cured UV ink to optimize the overall results.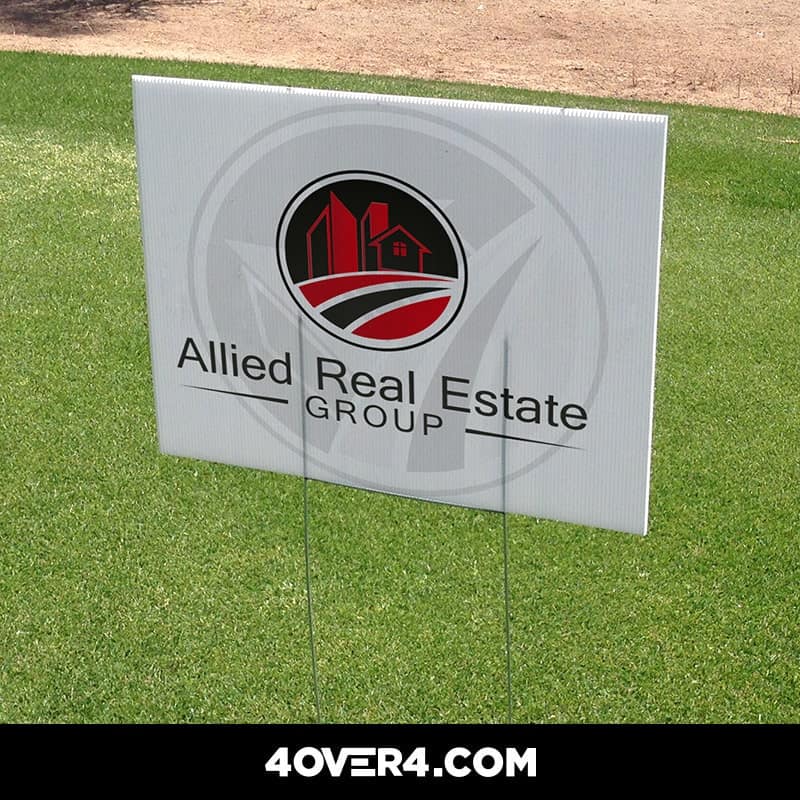 Rigid PVC Signs
As its name implies, rigid PVC is a harder type of plastic and is popular for signs that are intended for a longer period of use. They are only ⅛" thick, which makes them very easy to handle for different positions and movements.
Rigid PVC printing produces high-quality results,
working as indoor point of sale boards, semi-permanent signs, or exhibition panels.
As opposed to Coroplast,
Rigid PVC signs
are smooth to the touch and more suitable for places where the client will be able to inspect the marketing tool from up close.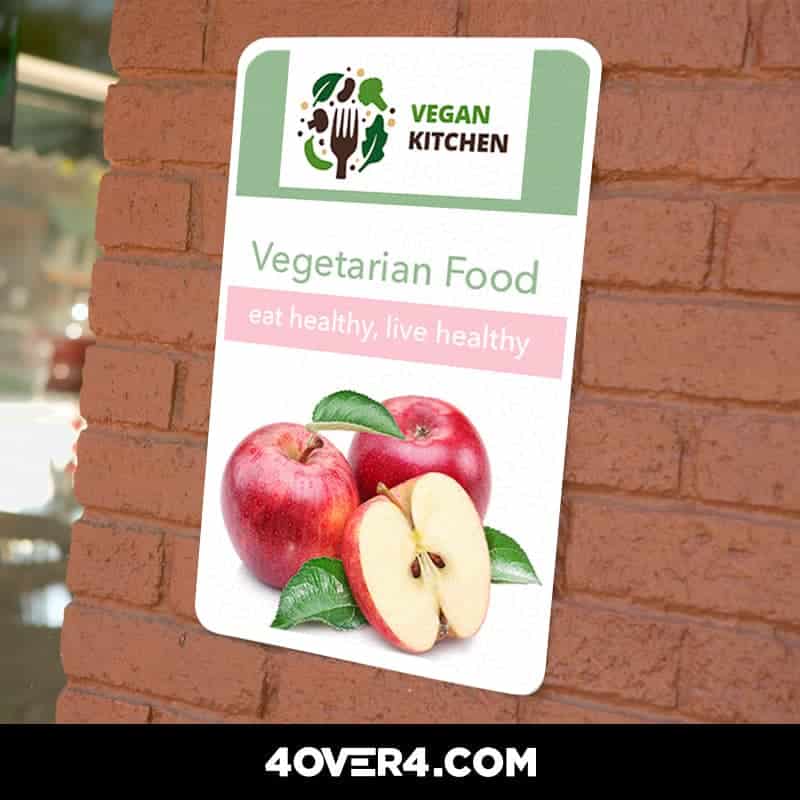 Foam Core Signs
Foam core (or foamcore) is a thicker, yet lighter printing option. It comes in a 3/16" size and is
perfect for displaying photographs or any sort of graphic art.
Of the three, foam core is the most customizable. Our online store, for example, offers 9 sizes as well as the dimensions of your choice.
Foam Core printing
also offers more customization possibilities. The signs can be printed on Semi Gloss, Hi Gloss or Bright White Uncoated. As you may have anticipated, this product is a powerful decorative tool for both the home and office
.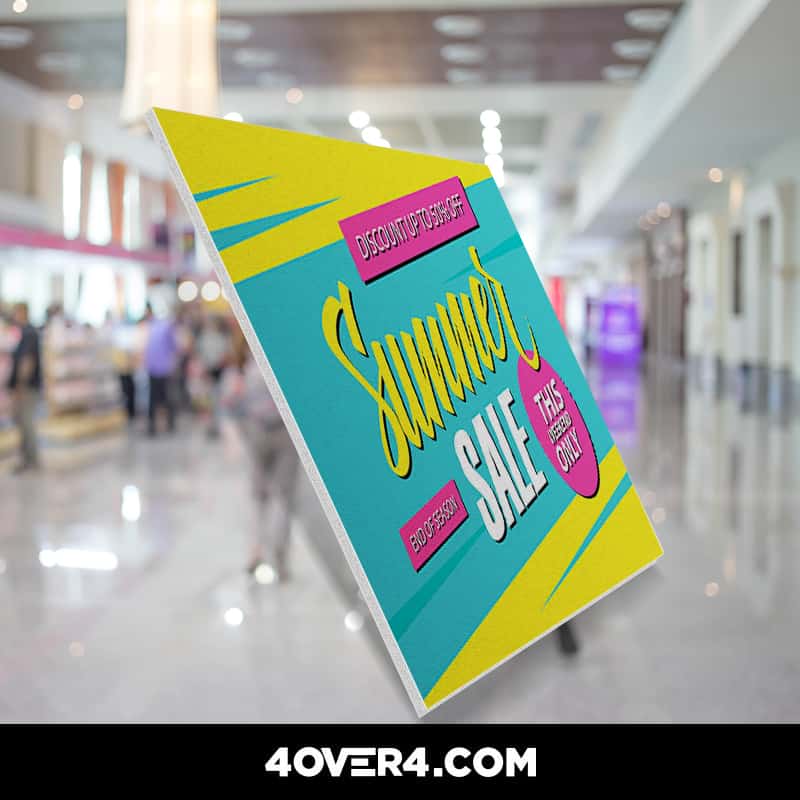 Which Rigid Sign Printing Option is Best?
Each of these products is great, it simply depends on your intended purpose. Whichever you choose, remember that lighter colors will absorb lower amounts of sunlight. That is an important factor to consider when you place signs outdoors and expect them to last a long time.
Light absorption could cause damage to the sign in time and force you to order a replacement sooner than anticipated. Here's a chart to make your decision easier. You can be sure to purchase the sign that best suits your needs and will last for the time which you require:
Coroplast Signs

Rigid PVC Signs

Foam Core Signs

Great for indoor and outdoor projects

Great for indoor and outdoor projects

Great for indoor projects

They are often used for: rezoning signs, construction site signs, real estate signs and general advertising

They are often used for: business signs, warehouse signage and promotional signs

They are often used for: trade show displays, menu boards, and wall graphics

Ideal for temporary signage needs and seasonal displays

Ideal for long-term wall displays

Ideal for

open areas with non-extreme weather exposure
Don't forget to create a design that makes an impact on your target market. And more importantly, place them in prominent areas for ultimate exposure. 4OVER4.COM can help you create cost effective, full color poster prints, foam core posters, aluminum signs, and many other products. 
What do you think makes a great sign? Leave a comment below and tell us how signs have (or have not) worked for you in the past. Ready to choose the perfect
rigid sign printing format
 for your needs?
Place your order today and save 30% OFF by signing up with 4OVER4!