Ever heard of Richard Lorenzen? He's a remarkable member of today's entrepreneurship community! This 25-year-old did not develop an app or software like most. Lorenzen is the founder of a leading public relations and digital marketing firm in New York.
Richard Lorenzen's Inspiring Entrepreneur Story
Born in Long Island, New York to a journalist mother and a firefighting father, Lorenzen was homeschooled. His passion to achieve and his interest in entrepreneurship drove him to an online business venture when he was just 15. Only a decade later, Lorenzen has earned a spot as one of Entrepreneur Magazine's Top 50 Digital Marketing Influencers of 2016.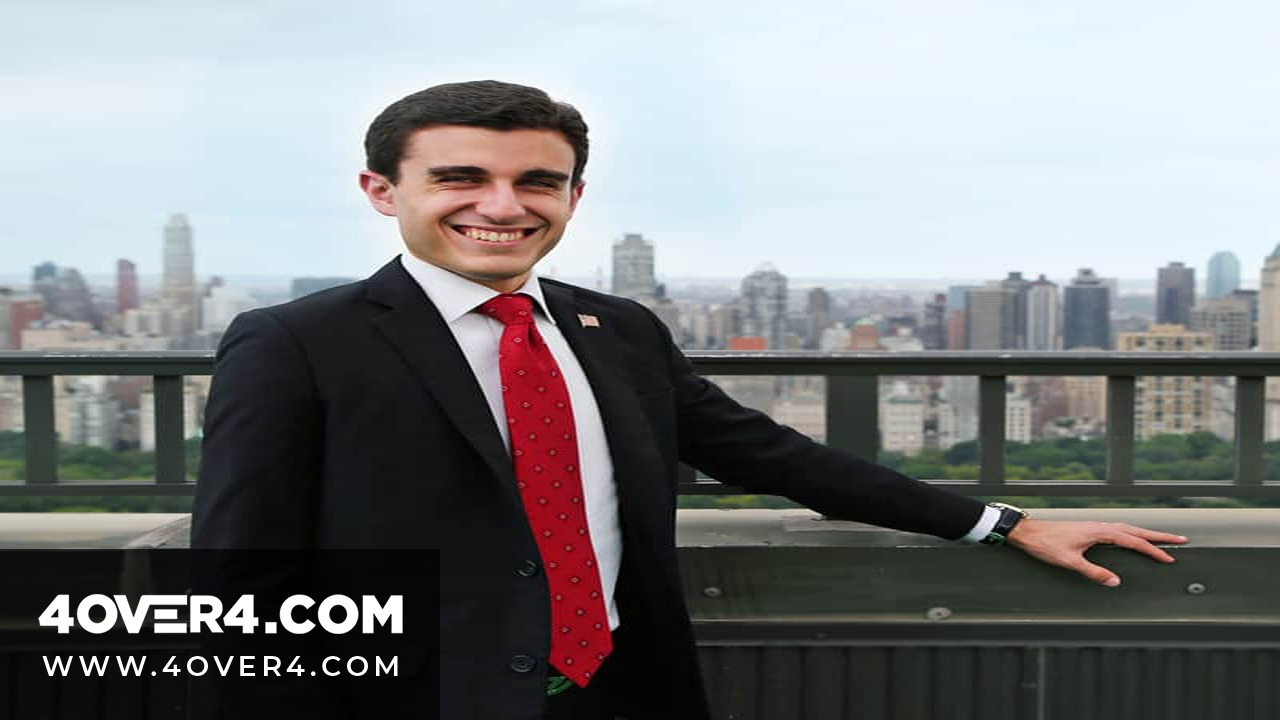 Now 25 years old, Lorenzen has also been recognized in the digital world. He was named a Top Millennial Influencer by LinkedIn, and one of the Top 8 Entrepreneurs on Twitter by Inc Magazine. This year, Inc Magazine named him one of the top inspiring entrepreneurs to watch. What significant achievements! As CEO and founder of Fifth Avenue Brands, Lorenzen runs his firm with the 20th century focus on trust and relationships. Not only has Richard Lorenzen succeeded as an entrepreneur, but this mogul has also succeeded as a book author and speaker. He now spends a lot of time speaking about entrepreneurship, teaching entrepreneur lessons, and empowering young small business owners. It's no wonder his clients include New York hedge funds, influencers, Silicon Valley tech startups and national politicians!
Seize Opportunity Whenever It Presents Itself
But what exactly are the secrets to this brilliant entrepreneur's success at such a young age? Is it because he's lucky to have a great business idea or because he's smart? Neither of them! According to Lorenzen, "Even if an entrepreneur develops the most advanced level of skills in areas such as marketing and management, if they have not grown in the areas that make them the type of person that a successful entrepreneur is, success will often still elude them." Focus, discipline and good habits allow a person to boost the technical skills they have. This way, they'll ultimately seize opportunity whenever it presents itself, preventing fleeting short term success! This was the inspiration for his book Surge: Supercharge Your Life, Business & Legacy which was written for aspiring entrepreneurs. He introduces readers to the principles that he believes were pivotal to his own business success.
Richard Lorenzen's Must-Read Secrets to Success
Lorenzen's must-read secrets to success in the digital marketing industry are summed up below. Perhaps now you, too, can apply these business lessons and work toward a long term rewarding career!
Secret #1: Don't Wait for the Right Idea! Implement one and test your concept.
Secret #2: Delegate – Early! Without delegation, you will burn out quickly. Delegating solves problems and leads to an immediate rise in productivity and revenue.
Secret #3: Take Advice with a Grain of Salt! Consider the source and how credible they are on the subject. Then take it into consideration.
Secret #4: Be Consistent! Stick to a schedule and work on it.
Last Thoughts
Are you launching a new business or have you started a business already? No matter what business, Richard Lorenzen's inspirational success story and the expert tips you've learned will help you thrive! With an overwhelming amount of small businesses registered every day, the competition is fierce. Entrepreneurs must work even harder to create a powerful business, product, or service that will last a long time Now it's time for you to bring your own success story to life! For further inspiration, browse 4OVER4.COM and check out a range of high-end print marketing materials!