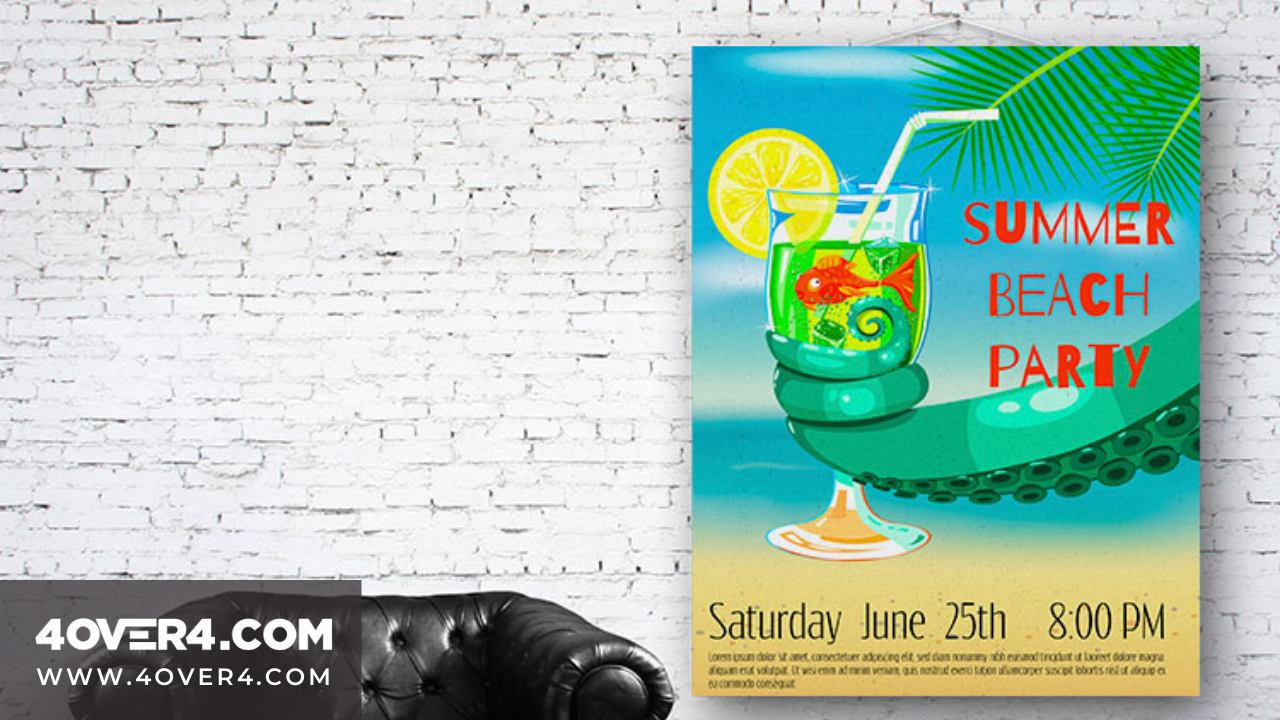 You can find Part 1 of this Poster Printing article here
Display Methods for poster printing products
1. Placement of Print Items – Will they be placed on the ground, hung on walls or buildings, or become part of a stand-alone display?
2. Framing – Will the poster need to be framed, mounted on firm foam board or other materials? This can affect the banner or poster printing coverage area if a border needs to be included. 3. Stand-Alone Construction – Some materials can be used that have a sticky backing for mounting on a firm backing. 4. Wall Hangings – Do banners or signs need to have grommets inserted? How will the signs be hung? 5. Overhead Use – Is there need for a pocket to slip a hanging rod through? 6. Pole or Line Banners – Some can be clipped to a line, or manufactured with adjustments for hanging on a line, pole or wire. Pricing Factors
1. Quantity – Online printing companies like 4over4.com offer great discounts for larger quantity runs. Order extra pieces if the banners/posters/signs will be needed in the future or at multiple simultaneous events.
2. Size – Pre-planning and knowing how large signs need to be can help you select the proper sizes. 3. Stock or Material – Heavier weight paper materials cost more and tend to be more durable and costly, as are vinyl or fabric materials. 4. Number of Colors – Colors can be mono-tone or multi-color combinations. Additional inks add to project costs. A simple design in one or two colors can be very effective and cost efficient. 5. Delivery – The speed and style of delivery will affect overall cost of your project. Online printing companies like 4over4.com usually offer many delivery choices. Printer Choices It is easy to compare printer choices online. Most deliver jobs quickly, within days of your order. Many have their own large format printing presses and do jobs in-house, while others farm jobs out to giant overseas printers. Start with a small job, and once you have a good relationship with your online print house, you are ready to give them bigger jobs with complete confidence.
Finally don't forget that 4over4.com offers ultra-fast turnaround times, highest quality materials and lowest prices for any print job you need, like for example, catalog printing or label printing, visit https://www.4over4.com for more information.