Pop up Shops: What is a Pop-up Shop & How to Do One? | 4OVER4.COM
Pop-up shops are temporary retail stores that arrive and depart from a location suddenly. The name itself reveals the pop-up store's strange ability to stimulate and create excitement around a product, a brand, a special date or a retail destination.
Are you wondering how to create a pop-up shop? 4OVER4.COM is one of the most trusted names to help you with the key elements like flyers, banners, etc. that are required to make your pop-up retail attractive and successful. Opening a pop up shop may seem tricky, but keep reading to learn about how to do so in detail.
What is a Pop up Shop and the Types of Pop up Shop
What is a pop-up shop? A pop-up shop is a temporary storefront space which can be especially useful for online merchants looking to create a physical store. In recent years, pop-up retail has predominantly grown and continues to become more popular.
In a pop-up shop environment, you can offer a real-time experience of the products to your customers and test how a physical retail storefront works for your specific needs. You can hand out flyers to build buzz and promote your pop up store. 4OVER4.COM can help you to print a flyer for cheap online at cost-effective rates.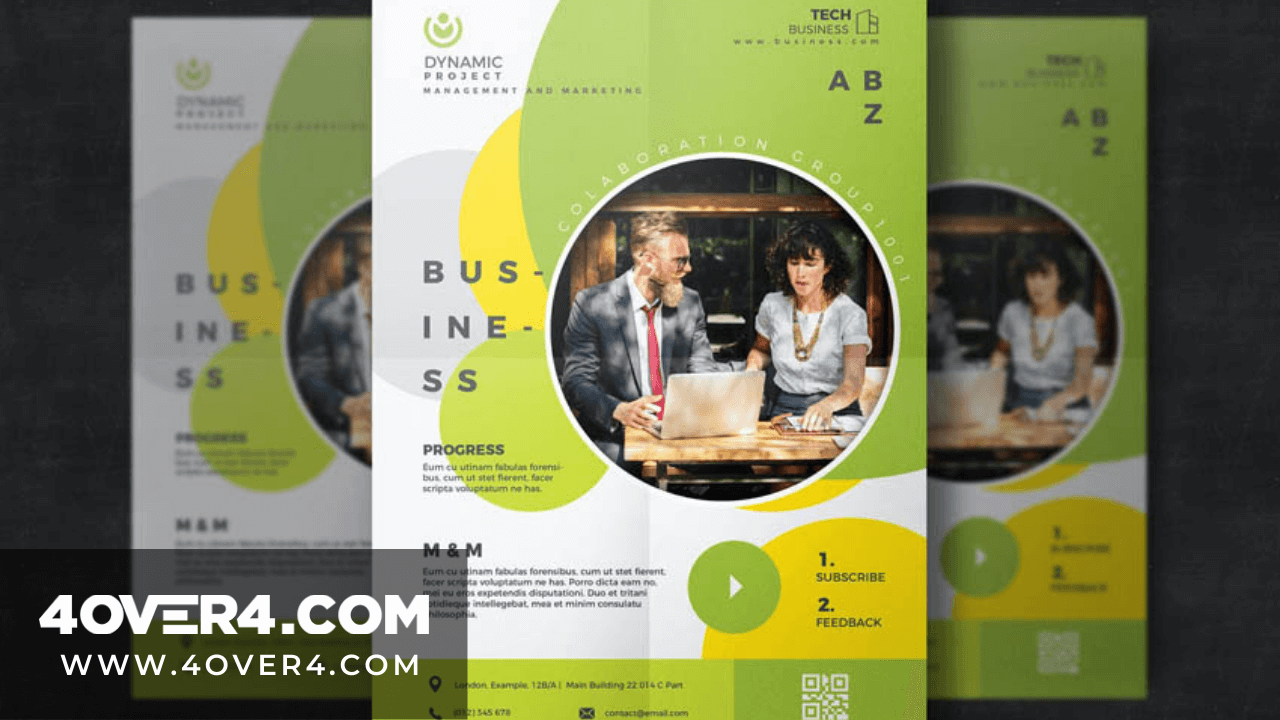 It is a great way to reach out to your customers, generate leads, and test a retail environment set up. These pop-up spaces are flexible models with state-of-the-art design and an attractive appearance. There are various types of pop-up retail that can be used for the promotion of your business.
Event Based Pop up Shop
The event-based pop-ups are date driven. Such event based pop-ups are usually created for special dates like product launch date or festival, conference, and trade show dates. It helps in leveraging your brand's presence at the event.
Market Testing Pop-up Shop
Market testing is location-based and can be used to determine if there is a valuable market of people in a specific area. Brands make use of pop-up shops to see if specific location or place is suitable for a permanent branch set up. Businesses usually create pop-up retail in high traffic areas where the sales metrics level and the pedestrian mix is good and compatible with the brand.
Seasonal Pop-up Shops
Seasonal pop-up shops are driven by the holidays and seasons. When you plan to bring something to your customers at a particular time of the year, a seasonal pop-up store gives a great boost to your business. For instance, if you specialize in selling seasonal products like Halloween costumes and props, set up pop-up retail and utilize a rental space for a particular season.
Reasons for Setting Pop up Shops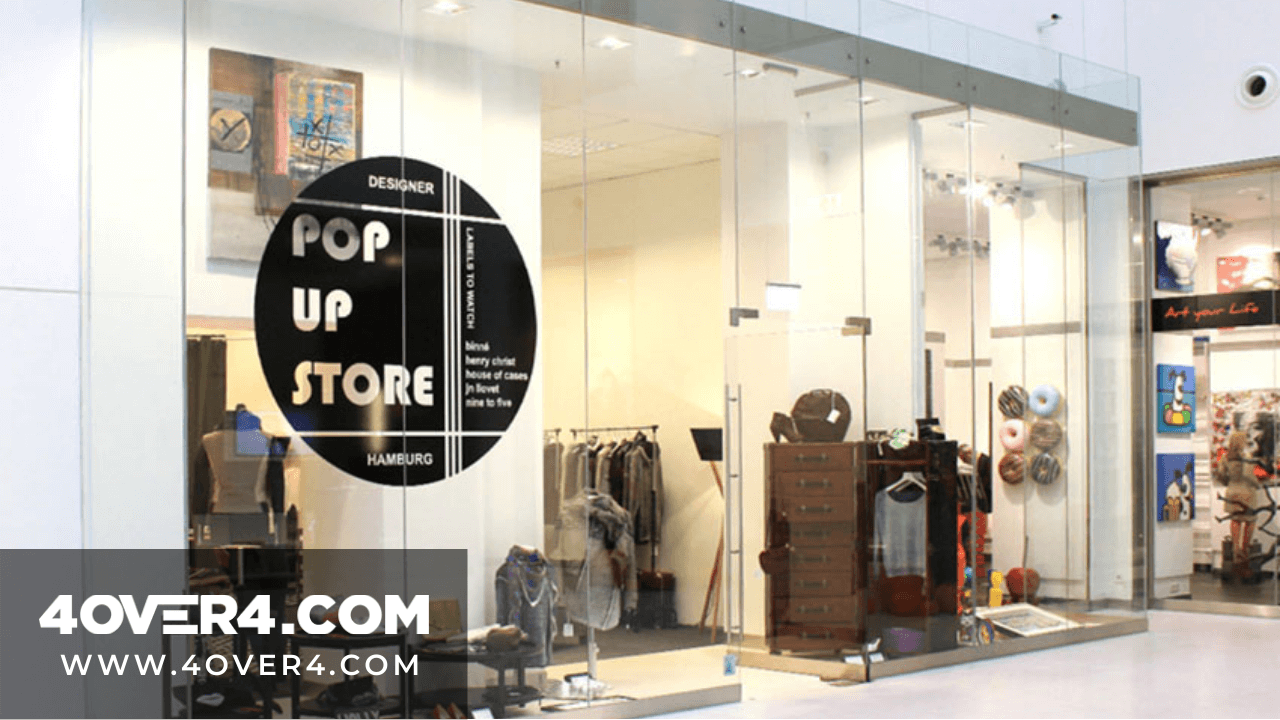 Pop-up shops are also a great way to reach out to customers at a minimal budget. Print A-frame signs at affordable prices with 4OVER4.COM and convey the right message to help people know your brand. Whether setting up a welcome board or just giving clear instruction to the customers, A-frames signs are very useful when you set it up in front of your pop-up store. Why do you need pop-up retail? Learn how the pop-up retail can be beneficial for your business.
Create Customer Engagement – There are many customers who fill the carts online and then abandon it when they see no physical trace of your business. The pop-up shops can be the answer to get back your customers. When you create digital campaigns for your pop-up promotion, it creates excitement for the customers and they are eager to learn more. Create a buzz amongst the customers with pop-up retail.
Increase Seasonal Sales – There are particular seasons that are usually dull for businesses. With the help of pop-up shops, the quarterly sales of your business can be enhanced. You can temporarily customize a location and set up pop-up shops offering relevant products and services just for that specific season. Instead of people searching for you, take your store to your targeted audiences and give them a personalized brand experience.
Educate Customers – Do you have a complicated product? It is more convenient to set up a pop-up store at the targeted location and educate your customers about your product than struggling to explain it via videos or text online. Your highly trained staff can offer customers a fresh and educational viewpoint on your products.
Offer Additional Revenue – The provisional nature of the pop-up shops are a great way to judge if a permanent business storefront is going to work in that particular location. Setting up pop-up retail can help you to gauge the interest of the consumers and get instant on-site feedback. For the existing popular products from your brand, a pop-up store helps the customers to find the high demand goods within easy reach. It increases the opportunity to build revenue through the pop-up store.
Do you want to know how to create pop-up shops? 4OVER4.COM can help you to do up your pop up retail in a great way and at affordable rates. You may browse through the products that we offer and customize your pop up store attractively. Learn how to do a pop-up shop in a few easy steps.
Prepare Your Pop up Shop
Once the space owner hands over the keys to you, you need to get the insurances, licenses, and permits in order. It will depend on the nature of the pop-up shops and the city or state regulations. Make your research beforehand in order to stay away from any kind of legal issues.
Design the Layout of Your Pop up Shops
Decide the layout of the pop-up shops, where you want to display the products, check if extra lighting, racks, hangers, display tables, etc. are required and act accordingly. From the front door to the check-out process, customers must have a pleasant experience. Ensure that the visual appeal of your space is aligned with your brand.
Look into the Space Utilities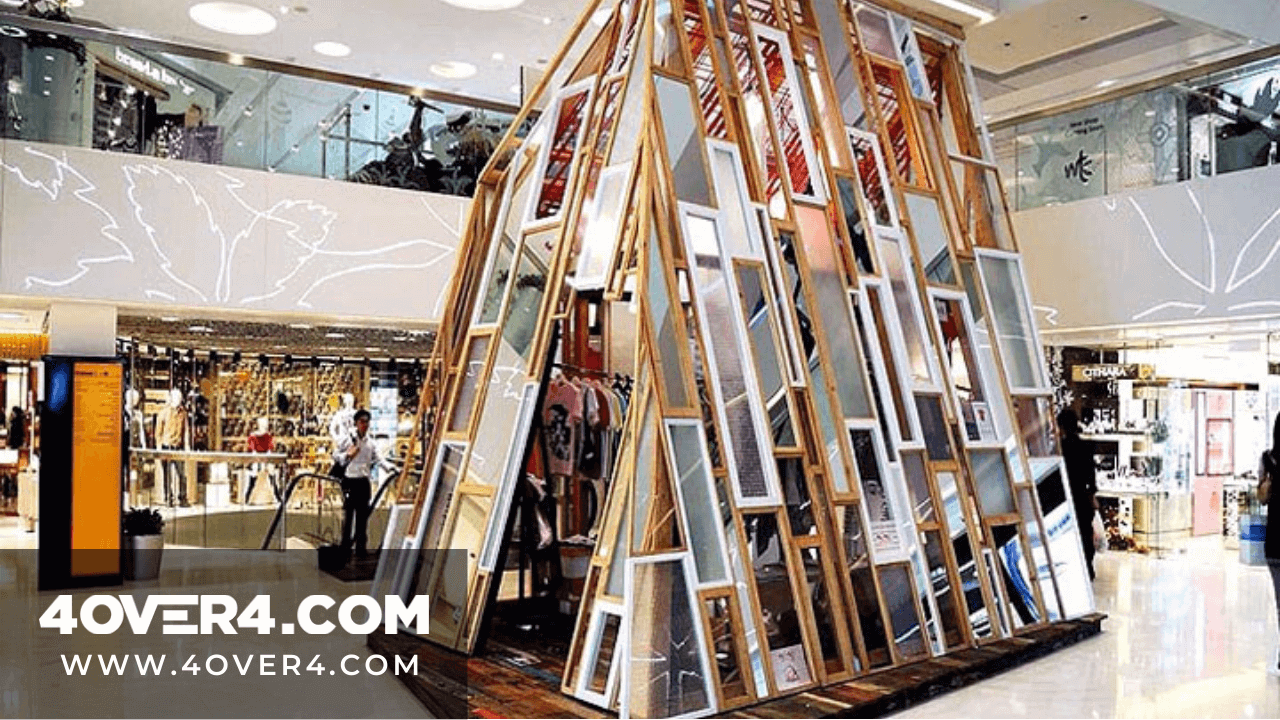 It is important to understand the features included in your rentals and their usage. For instance, the kitchen space or video equipment, furniture, etc. are mostly included in the rentals but always ensure from your end. Arrange the furniture according to your design layout.
Set-up Payment System
For selling products through the pop-up shops, you can set up both cash and Mobile POS systems. For a ticketed event, you can use various platforms to sell and scan the tickets. You can use aluminum sign panels to direct customers to your event or checkout. The 4OVER4.COM team is experts in their work and you can choose from a range of designs or send us your specifications.
Develop Marketing Strategies and Branded Materials
For the promotion of the pop-up shops, create in-store events, use social media handles to spread the word, partner with local influencers or work with other brands. Before spreading the buzz, ensure the display banners, price tags, window displays, etc. are all in place.
For branding your materials, 4OVER4.COM is one of the best and most trusted one-stop online destinations. From fabric banners to signboards, the 4OVER4.COM team offers value for your money service and products. It also helps in drawing traffic.
Test the Gadgets and Tech Part
When you set up pop-up retail, check your POS system, WIFI, and any other gadgets you are using again and again before opening the door of the pop-up shops for the customers to avoid any kind of glitches and delays in the process.
Keep the Handy Tool Kit Ready
Although the nature of the event will decide what sort of tool kit you must keep handy, yet tapes, nails, a hammer, measuring tape, pens, staples, stapler, glue, paper, batteries, or extra chargers are something that always comes in as value objects. To set up the attention-grabbing elements like banners, signboards, etc. this handy tool kit can be very important.
Convey the Right Message to the Pop-up Shops Customers with 4Over4
When you follow the above steps, you can manage pop-up shops well and design them with your experience in mind. Get the attention-grabbing banners, flyers, signboards, and other marketing materials printed from 4OVER4.COM. It increases the value of your pop-up retail and grabs the attention of the customers easily. Making a successful pop up shop and shopping experience is even easier than you may think!