The paper and plastic business cards differ in several aspects, but you may also consider them as two sides of a coin. Transparent business cards are becoming the recent trendsetters in marketing, and you must have seen this outstanding promotional tool earlier. The versatility of the business cards makes it mandatory to be presentable. The style and design of the business card must be solid enough to leave a strong impression on the recipients.
Do you know if your business card makes a strong impact? What do the people do when you hand over your business card – do they give a second glance or directly shove it into their pocket? Plastic business cards are unique, but are they different from paper cards? The paper cards are traditional, and it is outstanding to think out of the box and choose the plastic cards.
Plastic Business Cards Over Paper Cards
When it comes to marketing collateral, most people think that paper is the only option. But another product that you may consider is the rigid plastic business card designs. The quality and structure of paper business cards are such that they can easily get damaged when people put it in their pocket. It can get scratched and also get spoiled by any liquid. Such instances make the people discard the paper card instantly. In contrast, the plastic business card printing ensures robust quality that doesn't break easily.
The plastic business cards are more likely to stay longer with your clients and less likely to get damaged. Apart from the robustness, plastic card designs are flexible when it comes to printing. When you decide to print your custom plastic business card, you may add a range of features like barcoding, embossing, placing magnetic stripes or chip inside the plastic card to make it more functional. You may use a variety of styles, colors, and designs to make it suitable for your business.
We, at 4OVER4.COM offer a range of business card printing options to our customers. Apart from our premium collection card stock, and general card templates, we also offer plastic business cards. It is one of the unique materials to print cards on, create a difference, and make heads turn.
Benefits of Plastic Cards
The sturdy plastic cards have a longer life span than any traditional paper stock. It means your business info will be with the clients for a longer time, as they are more likely to retain it for long.
The plastic cards are unique in terms of both design and material, which helps to create a lasting impression. You can browse the design from 4OVER4's list of business card designs or send us your specifications. It will help us create the unique designs that you think will be best to describe your brand.
As the paper business cards are quite common, people highly appreciate a uniquely designed plastic business card that is different from the regular cards. It creates a great impression on your customers. As the plastic cards are uncommon, people notice it more when you hand it over to your client. It makes your company/brand, unlike others. You may use the PVC rigid plastic that is light in weight.
The plastic card has an apparent understated value added to it. It gives you the feeling of holding a credit card. So, your company business card appears to be quite valuable when the recipient looks or touches the card.
The transparent business cards quickly grab attention as it can make your design and contact info appear to be floating on the space. The frosted cards give an icy feel to your card.
Some Inspirational Plastic Business Card Designs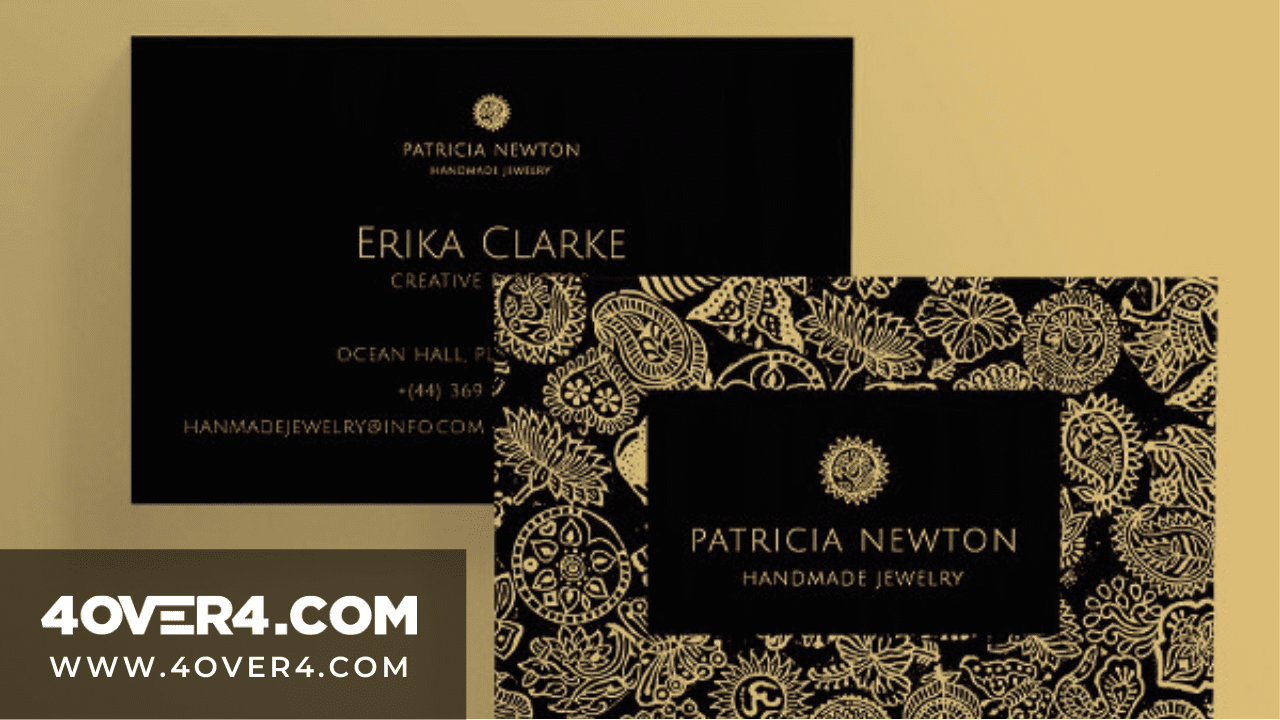 The clear plastic business card of the jeweler is one of its kind. It is unique and something that is usually not seen. The clear part on the card gives the feeling of "try on" the card.
This business card has an interactive design. It appears to be just a professional-looking card until you see through the glasses on the plastic business card. The blank space where the unique card shows off the product gives an interactive experience to the recipients of the card.
The frosted plastic glass, in this example with fluorescent touch in logo, makes it a unique design in plastic cards. There are enough white spaces to make the design breathe and draw attention from the recipient.
The Lab Pharma business card made out of plastic is one of the most inspirational plastic business card designs. The industry-specific artwork on the transparent area of the card makes it all the more special. This card will definitely make the people think, wish we had seen this design before.
This is a photographer's business card beautifully justified by giving it a look of the camera. Instead, it makes you think you are focussing or looking through the viewfinder of the camera. Once people are aware, they start framing their next shot holding your card-cam up.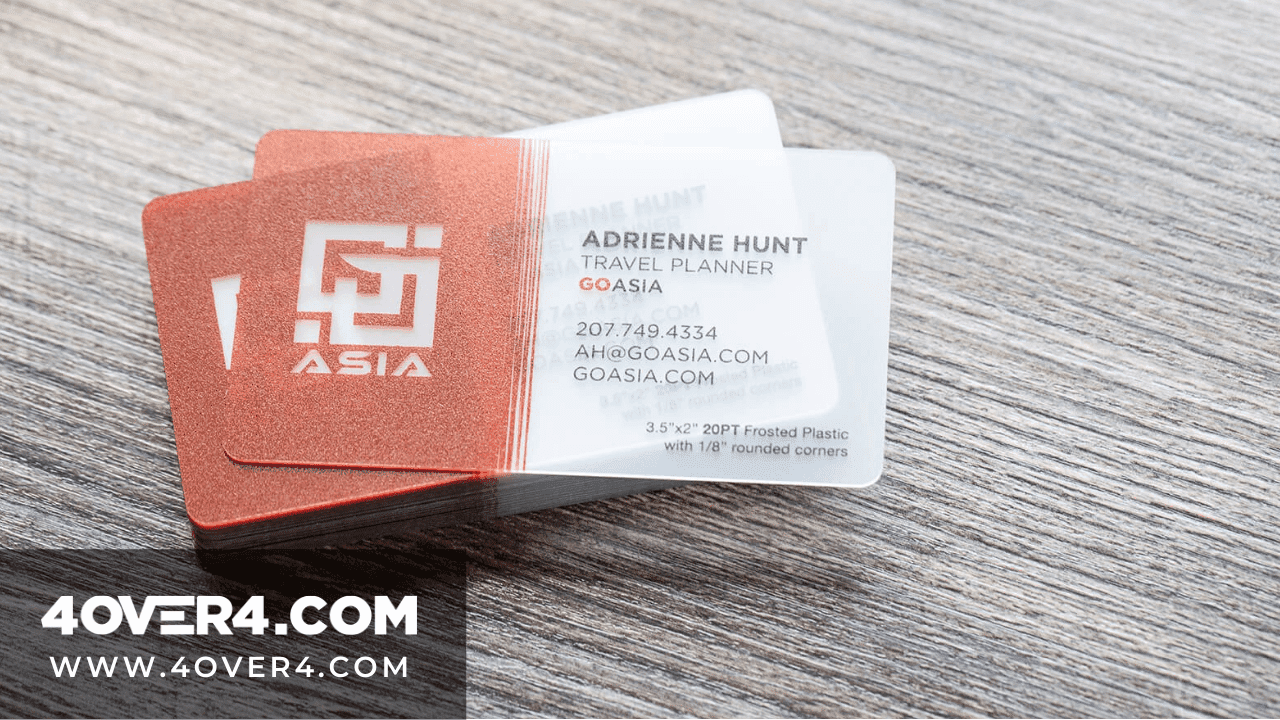 With the look of a scale, this transparent plastic business card allows the customers to use it for drawing lines or for measuring things. People will surely find it quite interesting and useful, too. It is one of the best interactive designs in plastic card printing.
This die cut camera shaped black plastic business card is not just unique and good looking. It creates a strong impression too. These kinds of cards are a photographer's delight.
Unique Printing Options with 4OVER4.COM
If you wish to create lasting memories and build a long-term relationship with your clients, 4OVER4 is one of the best places to be. From a range of custom printing options in full color to paper card stock and other materials like plastic, color printing cards with 4OVER4 gives you a stress-free experience and high-quality marketing collateral.