Searching for the perfect personalized gifts for your friends and family? We've got you covered with fun items like teddy bear wrapping paper! Those you love and cherish are anything but an afterthought. So why should your gifts be? It's time to find those perfect custom gifts. Nothing beats a gift with a personal touch. Of course, thoughtfulness goes a long way as well. Speak with other people about what they love. Question them, subtly, about things that they need. You would be surprised by the brilliant ideas that come to mind. It's important to think of gifts that are either thoughtful or functional. [caption id="attachment_13990" align="alignnone" width="1366"]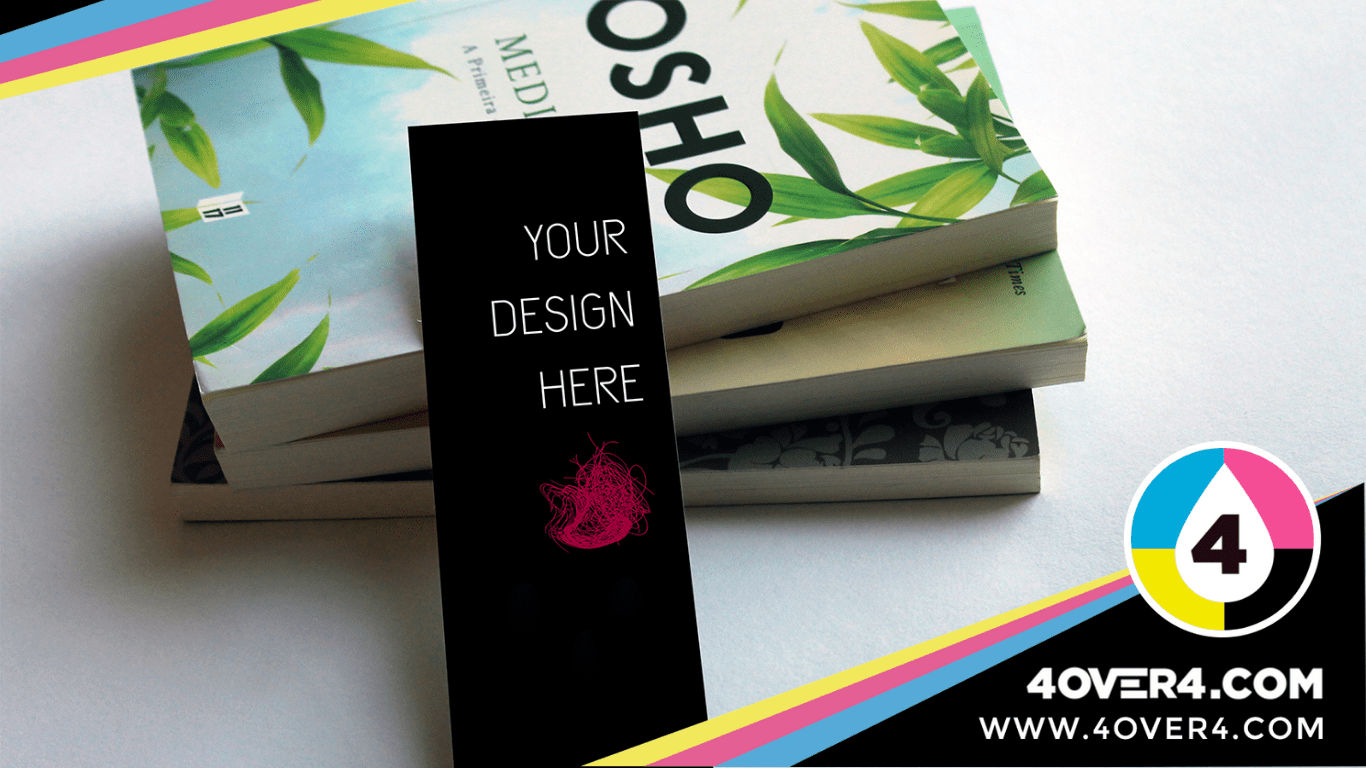 The beautiful black color matte look custom bookmark.[/caption] Does your dad carry everything around without a bag? This may be the perfect opportunity to gift him with a personalized tote bag—add his name on it for that extra personal touch. Perhaps your sister always loses her place when she reads (some things never change). She would love our custom bookmarks. Whatever the occasion, fathers day, mothers day, birthday or something else, whoever the lucky recipient, these great ideas for gifts will help ensure that your personalized gifts are met with smiles and gratitude.
Recreate Picture-Perfect Moments
Do your parents have a big anniversary or any other special occasion coming up? They will never forget their first date or their wedding. We can't forget to mention the day when they brought you into the world as well! Use photos from these moments to create something extra special, like personalized keychains? For example, you could use a long-lost photo from the early days of their relationship on one side, and a wedding picture on the other. It will be a pleasant surprise and the perfect daily reminder of the love and memories they share. Do you have a friend who loves puzzles? Create a puzzle using a less-than-flattering picture of them as a fun gag or maybe a Christmas gift that's both entertaining and laugh-inducing. You can always get sentimental if need be (whatever inspires their best puzzle skills). Photo timelines are another way to spark a smile--and endless streams of memories. Whether to celebrate a relationship or commemorate someone's beautiful life journey, photo timelines are a real crowd-pleaser. Simply arrange printed photos in chronological order, mount them on a large piece of paper, add captions/dates, and frame it.
Choose Meaningful Personalized Gifts for Loved Ones
[caption id="attachment_14013" align="alignnone" width="1366"]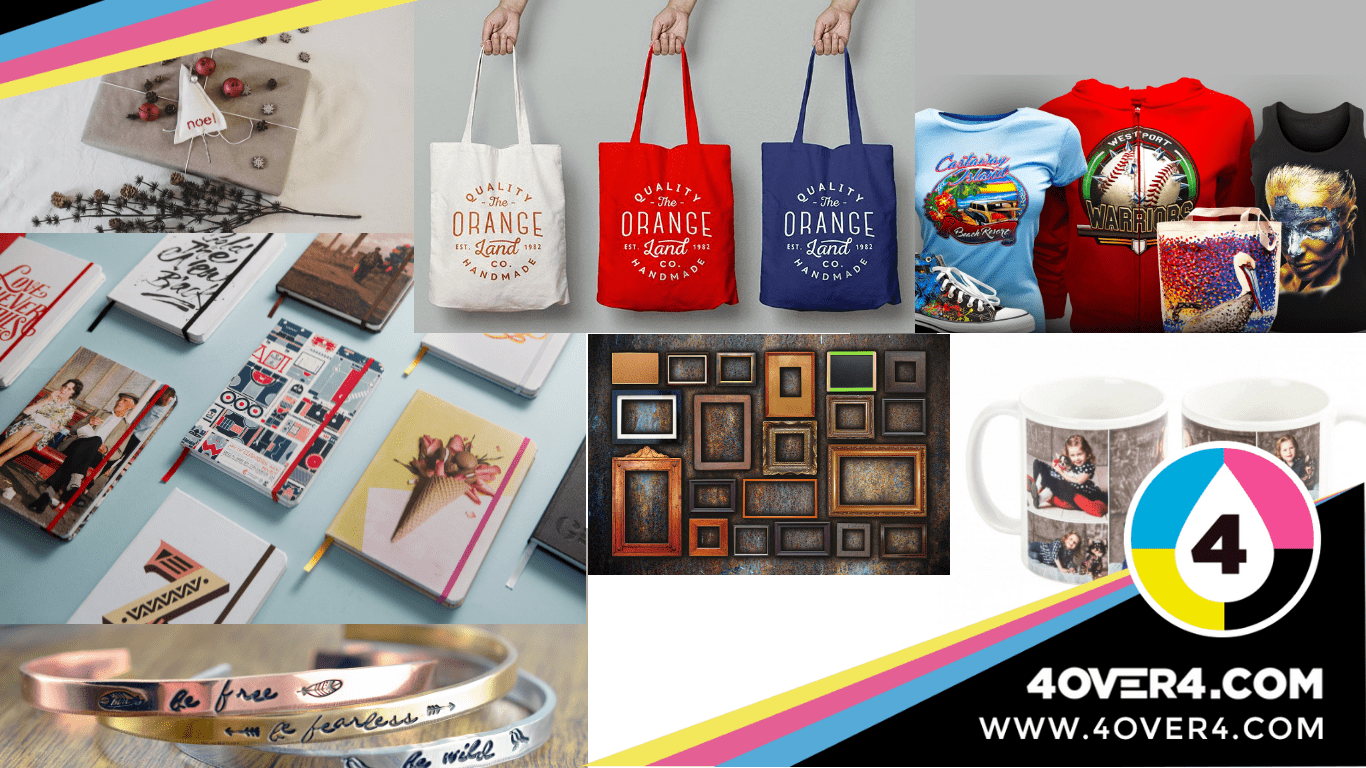 Range of meaningful printed customized products.[/caption] Originality and intention are key when it comes to creating or purchasing the perfect personalized gifts. First, ask yourself a few questions: What do your friends and family love most? Does your significant other love getting their hands dirty? Give them a custom tool set with a custom carrying case and engraved tools. Are they a golfer? Buy them custom embroidered golf towels or club covers. What do they need around the home or office? Know an unorganized person? Help them get their desk in shape by giving them paper trays, pen holders, and other organizational tools. Are any of their everyday items showing wear and tear? Is your friend's laptop bag looking a little worse for wear? Buy them a personalized laptop bag and add their name and business logo. You could even include their favorite quote. What can help make their life a little easier? Sometimes function trumps fashion. What do they need in their life? New cooking tools? A personalized cutting board or knife set would be the perfect kitchen addition. New travel mugs? A day planner? These are just some of the great gifts that you can customize for that special someone. What kind of gift will surprise them, make them laugh, or give them joy? Do you know a photographer or an artist? Re-purpose their work and create custom tapestries and other wall decors. Or use photos for pillows, blankets, or even dog beds (for those fur lovers).
Make Memories that Lasts Forever
Some things are worth remembering. Others are worth commemorating in tangible ways. Here a few fun and memorable ways to create keepsakes that will be cherished forever. Turn photos into incredible art - We mentioned turning photos into wall or home decor. Now let us take it further. Hire an illustrator to recreate your favorite photos and frame them. It's a great gift idea that can add a creative spin to a cherished memory. Personalize their passions - Do your loved ones have a favorite hobby or activity that stands out? The baseball fan would love a custom cap, jersey, or baseball bat. The dancer would love a DIY floor mural that walks through the steps of a popular dance, just to name a few. [caption id="attachment_14014" align="alignnone" width="1366"]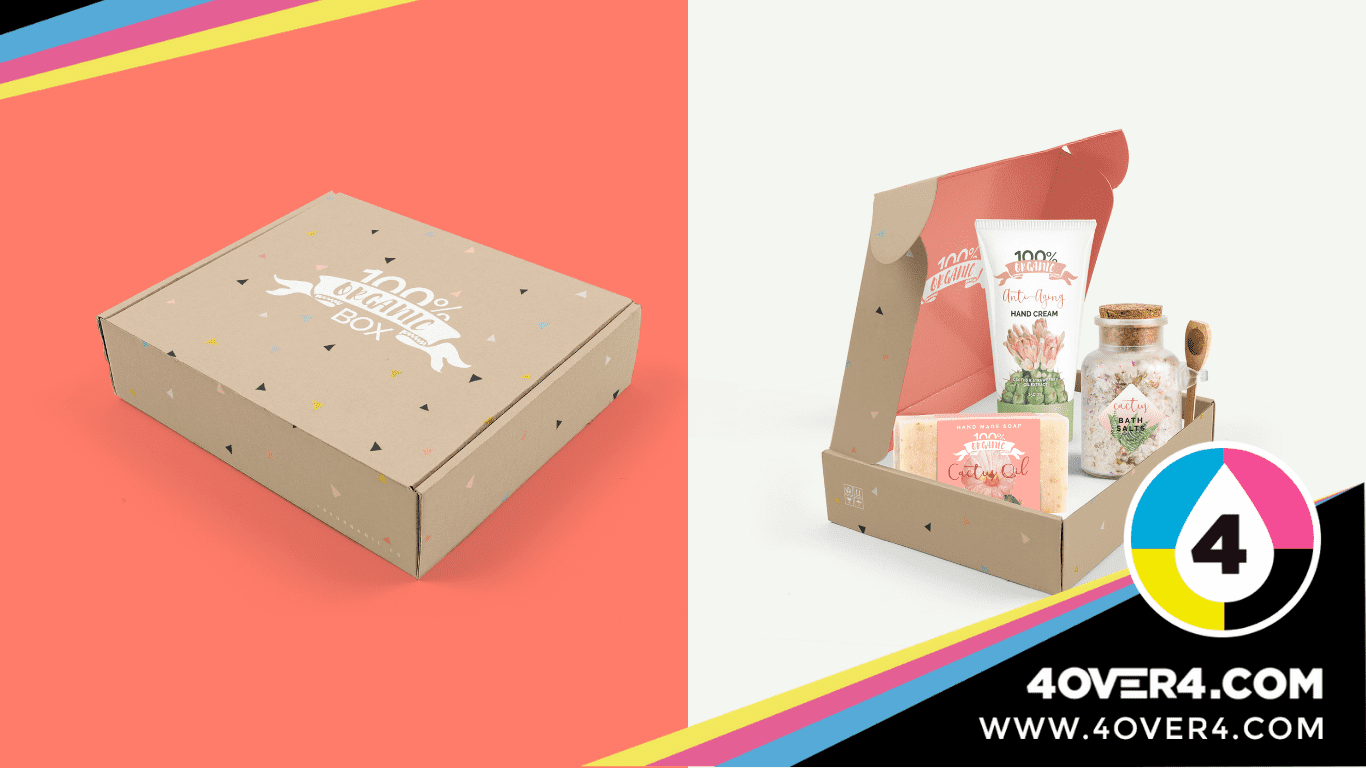 Custom printed gift box with personalized items[/caption] Source Is there a date or a place that means the world? Pay homage to places and dates (as they relate to a special relationship) in fun and creative ways. Make personalized gifts out of them. You could make jewelry, coasters, wine glasses holders & any number of handheld or desktop mementos. Did someone say something unforgettable? Did you experience an unforgettable girls' weekend? Follow it up by creating custom printed gifts for all attendees. Add a hilarious quote tot-shirts or design a custom shirt for each member of the clan, each with an illustrated cartoon, nickname, and quote.
Personalized Gifts with 4OVER4
Gift giving is a fun activity, especially when you put in the thought and effort. It shows people that you care when you take the time to create something that speaks to their individuality and summons priceless memories. Make loved ones feel extra special on holidays, anniversaries, and other occasions by creating thoughtful and meaningful custom made gifts with a personal touch. You can find a wide selection of the perfect customizable gifts for your friends and family at 4OVER4. We offer free shipping and 2-3 day delivery on bulk orders as well.