Nelson Mandela's face is one of the most recognizable images around the world. Why? He spent three decades in prison for his political activism and became the first black South African president in 1994. His presidency put an end to the apartheid and opened the door to democracy in his country. Mandela fought against poverty, discrimination, and racism. He also worked hard to expand health services, support education, and advocate for human rights. Nelson Mandela International Day commemorates the unforgettable contributions he gave to South Africa and the world. It is celebrated on his birthday, July 18th to recognize Mandela's values and his contribution to humanity.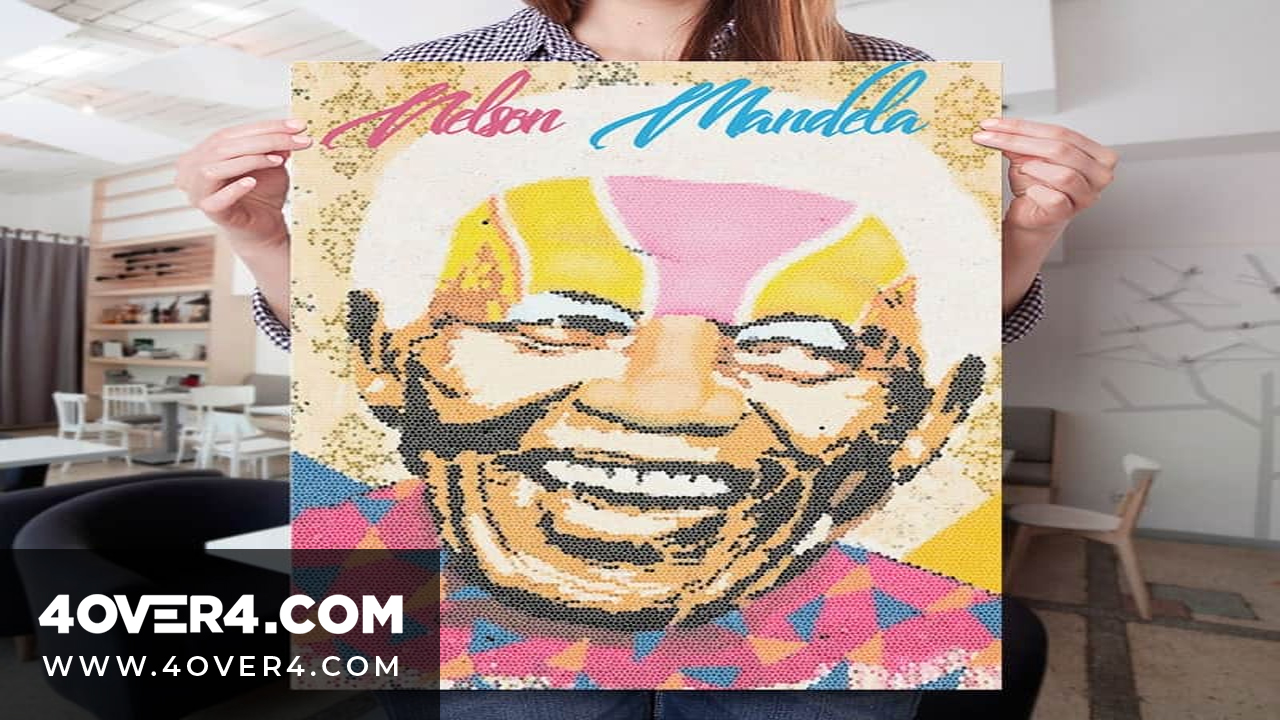 Celebrating Nelson Mandela Day: 5 Facts You Probably Didn't Know
He probably won more awards than anyone in history.
Mandela and Oliver Tambo created the first South African black-run law firm.
He used sports to bring the racially divided country together.
In prison, he was able to have secret talks with F. W. de Klerk, the President of South Africa.
He received honorary degrees from more than 50 universities worldwide.
He spent 67 years fighting for social justice.
5 Nelson Mandela Day Print Tributes From the Web
Are you a Nelson Mandela admirer? You are not the only one! Designers and creative professionals around the world continue to find inspiration on his legacy. Take a look at these illustrations shared in honor of his outstanding contributions to global movements. Then, get inspired to create your own illustration and custom poster or large format print to honor Mandela. #1 Tribute to Nelson Mandela - Project by Ryan BronSolo #2 Gone but Never Forgotten - Project by Simeon Elson #3 Nelson Mandela: May You Rest in Peace - Project by Cuoran Kozz #4 Born Glorious - Project by Amirkhan Pathan #5 Tribute to Nelson Mandela - Project by Olivia Jackson-Mee
Print Your Favorite Nelson Mandela Artwork
Pay tribute to Madiba the legend by choosing one of the artworks featured above and use our custom printing services. Hang a canvas in your classroom, give away custom bookmarks, or send postcards to your foundation's donors. Honor Mandela's life-long commitment to human rights with your favorite art prints and large format posters. Order the above-featured prints or make your own artwork to educate and inspire others. We, at 4OVER4, offer a large catalog of products you can use to celebrate Nelson Mandela's Day. This includes canvas prints, bookmarks, t-shirts, bookmarks, postcards, and stickers. Pick your favorite artwork, select the print product that best meets your needs and save big bucks today! The options are endless with everything from vinyl banners or mounted posters to business cards. 4OVER4.COM offers high quality digital printing at affortable prices. Remember you can save 30% on any print product by signing up with 4OVER4.COM.