If you are in the jewelry industry, you know that standing out is crucial. So why settle for a boring card when you can get creative and showcase your unique style? Let's dive into some authentic jewelry business cards ideas that will truly reflect your brand and make a lasting impression.
Design Elements to Consider for Your Jewelry Business Card
Now let's look at some authentic business cards ideas for jewelry that will make you stand out from the crowd while maintaining that professional edge.
Image Quality: Your jewelry is the star of your business, so make sure it is the star of your business cards too. Use high-quality images of your jewelry; you can incorporate a small piece of your product into the design.
Colors: Don't shy away from bold and bright colors. Think hot links, electric blues, and sunshine yellow- colors that scream FUN and FASHION.
Unique stocks and finishes: Who says you have to use standard papers? You should consider metal business cards that allow you to create a card from different metal types like stainless steel, Gold, Rose gold, Black, and White.
Typography: Typography is a cool way to infuse some personality into your designs. Use playful and unique fonts to communicate your style and vibes. You could even deploy typography to create a clever tagline or a playful message that reflects the look and feel of your jewelry business.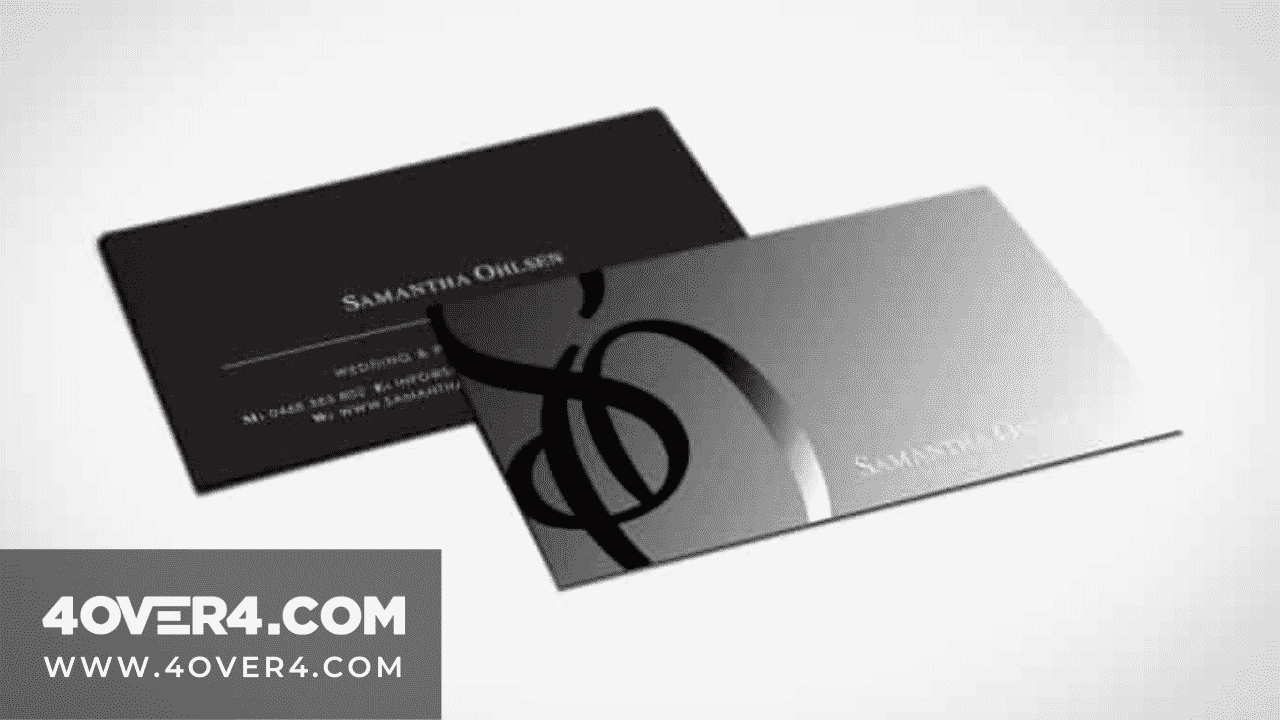 Creative Jewelry Business Cards Ideas
It's time to gain some more altitude and explore unique and creative business card ideas for jewelry that will make you shine. Here are some ideas you can explore.
Create a die-cut diamond-shaped card or any shape of your choice. You may add some Embossing and foil stamping to add that extra touch of glamor. See the customizations our extreme custom business cards offer

Add diamond glitter or glitter spot UV on one or both sides of your cards. The shine of the glitter will attract customers to your products.
These are business card ideas for jewelry industry that will differentiate and give you an edge. So get creative! From metallic foil, embossing, and debossing to die-cutting, the possibilities are endless!
Examples of Jewelry Business Cards
Filter through the thousands of templates in our templates gallery to find examples of Jewelry business cards you can customize to suit your liking. You can also look at our impressive array of business card categories. You will definitely find a design that will bring out the star in your card.
Printing Considerations
To get a cutting-edge card, you need to work with a printer that can understand your desire to stand out. Here are factors you must consider when choosing a printer.
Quality: use a printer with an impeccable track record for producing high-quality prints and excellent customer service.
Customization: be sure that you have access to numerous customization options, including paper types, special finishes, and custom shapes. These options are what you need to create outstanding designs.
Turnaround time: You can prioritize your order when you choose same-day printing on 4OVER4.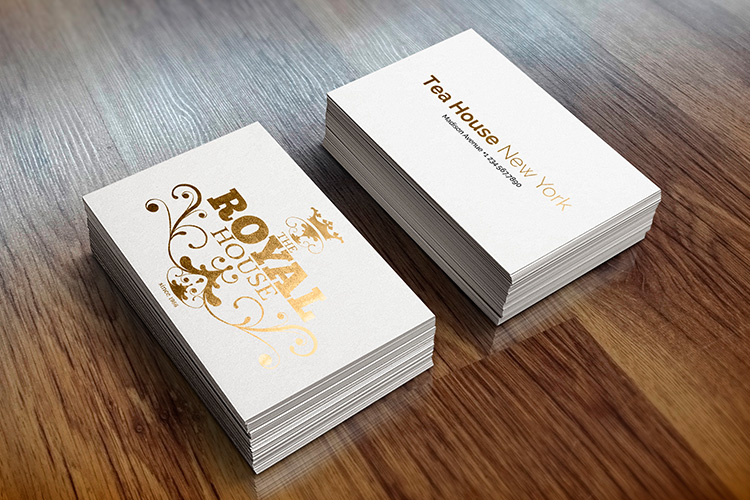 Conclusions
In the glittering world of the jewelry business, first impressions matter immensely. From radiant metallic embossing to gemstone-inspired die-cuts to crystal clear acrylic designs. The options for jewelry business cards ideas are as endless as your creativity.
Order your business cards online with 4over4. We offer the widest range of paper types, including additional high gloss finish options, you won't find anywhere else. To order is simple. Select your specific customization and then upload your artwork. Add your payment and delivery details, and you are good to go.