Can you ever think of a product without branding? Branding gives a polished appearance to your products and draws the attention of the customers. Even the rise of online stores and mailer envelopes couldn't stop the popularity of the custom packaging branded boxes. It is because they are reliable and widely available, but these shipping packaging boxes mostly look the same. Your shipments also have a high chance of getting lost in the crowd of product packages. This is when the custom packing tape comes as a relief. Do you think unique packaging tapes are a better alternative to branded boxes?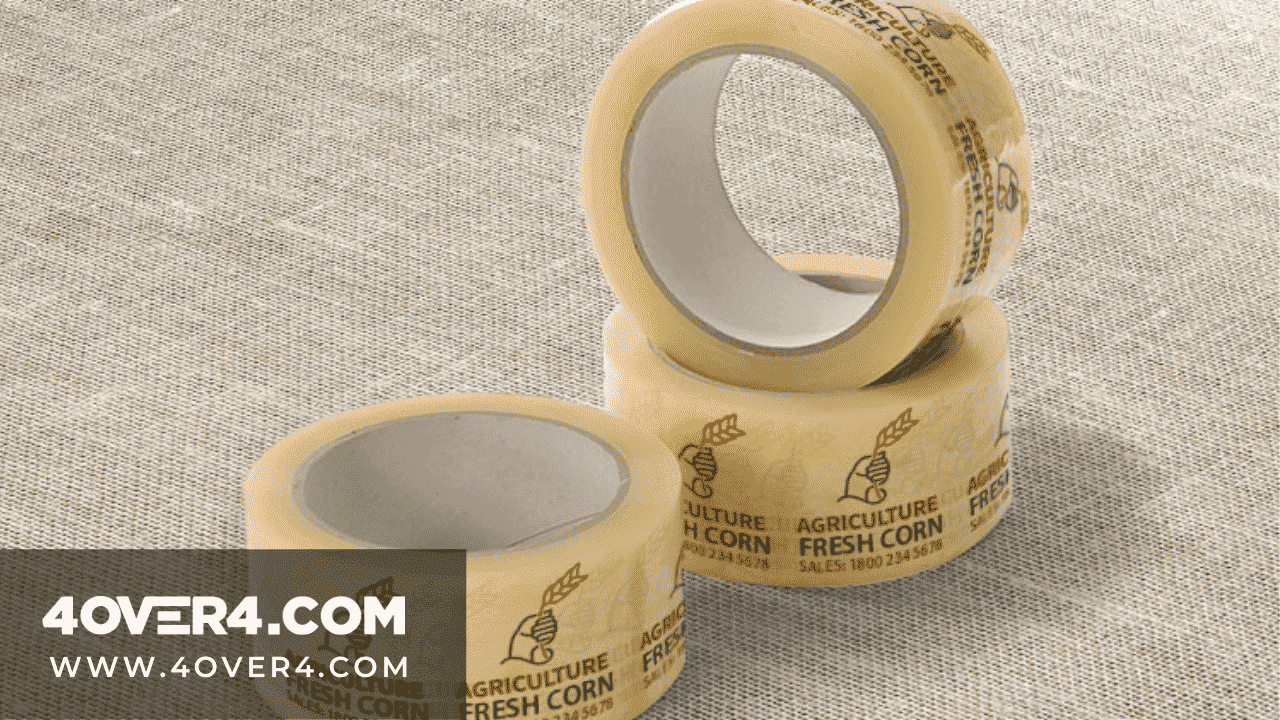 The box branded packaging and the custom printed tapes are the two most prominent forms of branding in the packaging world. For custom printing tapes, 4OVER4.COM is one of the most trusted names. Let us take one at a time.
Pros of Custom Packing Tape
Doesn't Occupy Space
The custom packing tape has no minimum space issues. One case has around 36 rolls of 2" x 110 yards custom PVC packing tape. You may use these packaging tapes to secure 1,500 – 24" x 24" x 24" boxes quickly. It does not occupy any working floor space compared to the 1,500 cube boxes of 24" that would occupy around six pallet space.
Custom Packing Tape is Secured
Once you ship out a package, the carton sealing tapes are readily available if one of the shippers opens a package without consent and attempts to reseal it. When you have a tape with the company name printed on it, the recipient will quickly understand if the seal was cut open. If you wish to ascertain complete security and want your products to reach safely to your customers, choose custom packaging tape printing for delivering all your products. 4OVER4 offers custom packaging tapes to secure your boxes easily. There are no other better ways than placing custom packing tape wholesale order for sealing your valuable cargo.
Custom Tapes are Affordable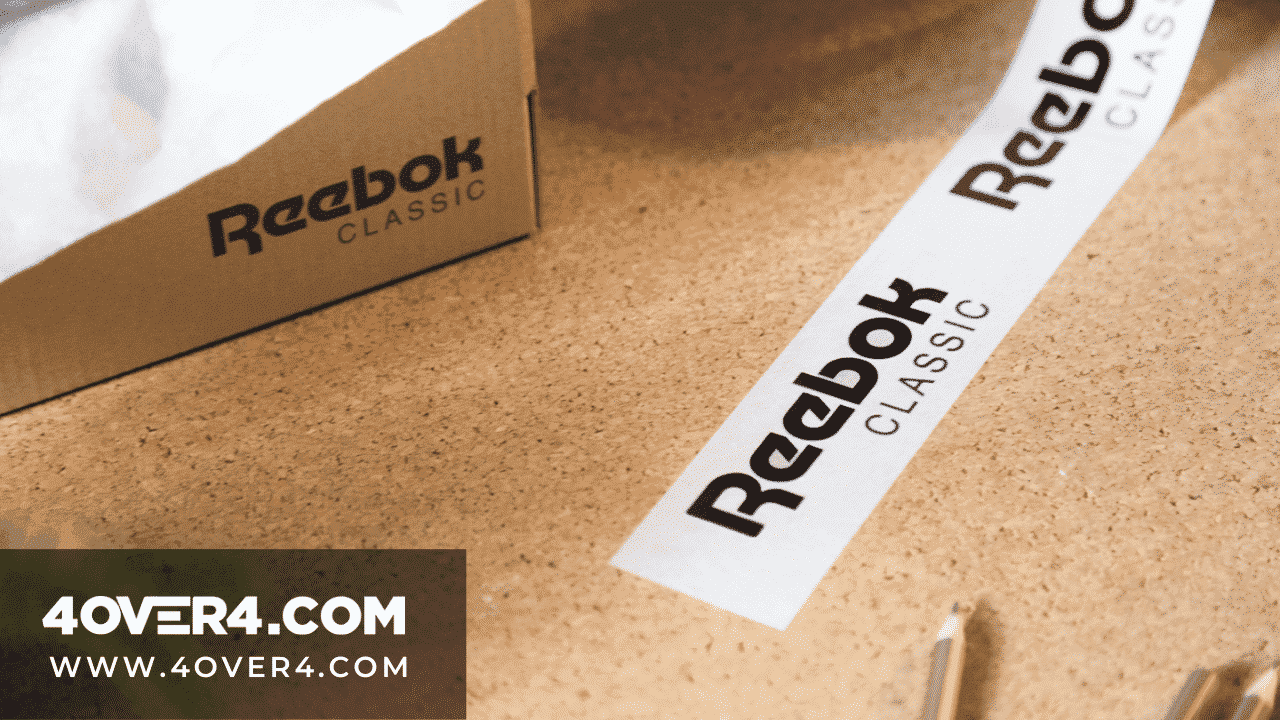 Source The custom printed tape rolls are affordable compared to the brand boxes. When you are a start-up, and on a restrained budget, even a small external branding makes your package look attractive and important enough for customers to remember your brand. Using packing tape with brand print reduces the cost of branding and customized packaging for business.
Eco-friendly Packaging
Presently, when the entire nation is battling Covid-19, safe and environment-friendly products are some of the things people look forward to. 4OVER4 offers roll shipping and mailing labels that can be used easily on kraft paper, glass, plastic, or wood. There are three types of tapes available - white gloss for indoor use only or oil and water-resistant white BOPP and clear BOPP. 4OVER4 uses renewable soy-based ink colors and biodegradable paper stocks for printing custom packing tapes.
Cons of Custom Packing Tape
Apart from several advantages of custom poly tape or custom printed kraft tape, there are one or two drawbacks too. The limited space in color printed tape, may not accommodate long-form texts. The product name, company name, phone numbers, address, or website detail are a few things that can be included while packaging tape printing. If you wish to communicate something more to your customers, masking tapes may not be your ideal choice. The drawbacks are too trivial when it comes to the pros of custom packing tapes. Now, let us see the pros and cons of branded boxes.
Pros of Branded Boxes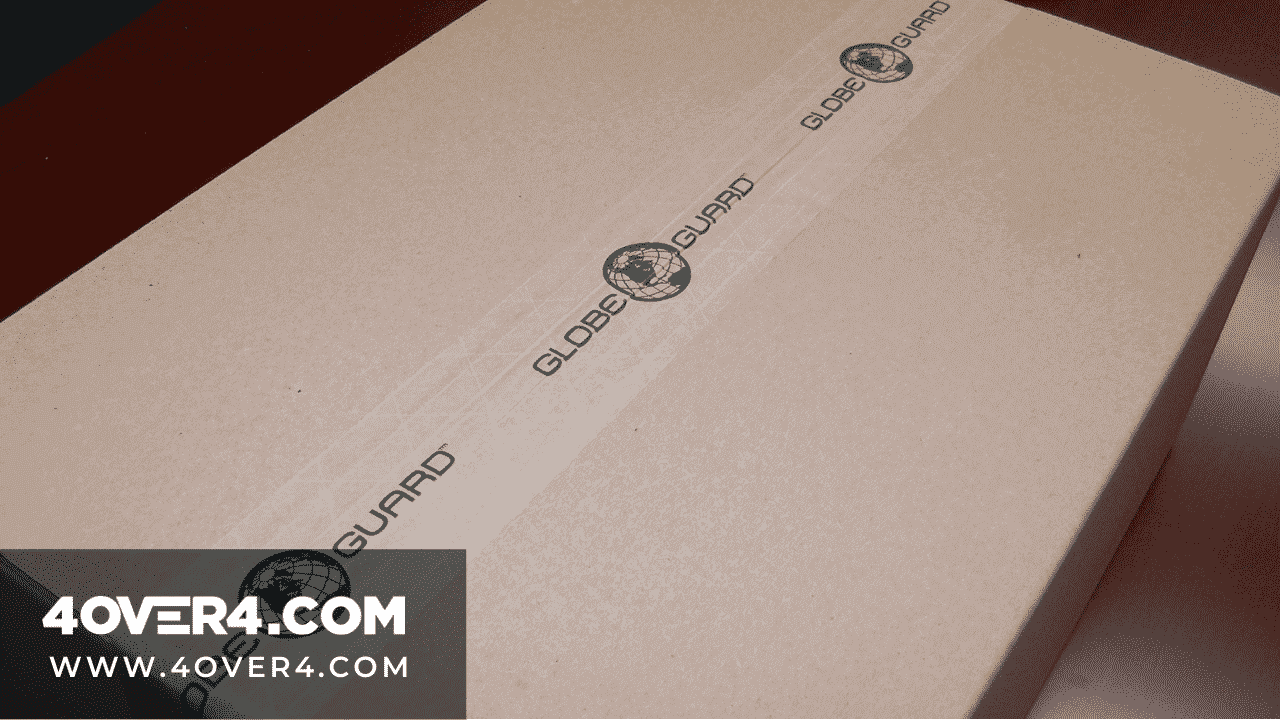 Source It is indeed true that branded boxes offer a vast space to print or convey your company message. All the six sides of a cube box can be utilized to print messages from features and benefits of the product to the history of the company. You may also print details about your new product or service and add maintenance or care instruction for the content in the box. The branded boxes are like a canvas offering plenty of space to convey various messages to the customers. The custom corrugated boxes are entirely recyclable and environment-friendly. It has tear-resistant qualities that keep the packages intact.
Cons of Branded Boxes
The most prominent disadvantage of branded boxes to custom printed tapes is its inventory space requirement and set-up costs. For constant production of the branded boxes, colored dyes and plates set-up is the most vital initial cost involved, which is pretty expensive. The expense depends on the number of printed sides on the box and text, symbol, and complete artwork complexities. It can go up to a couple of thousand dollars, depending on the design and print intricacies. In addition to that, custom boxes need a good amount of space. The production facility needs to be set up depending on the size of the boxes. As the saying goes, 'one shoe doesn't fit all', the space requirement can be anywhere between one to five pallet spaces for each box. The brand boxes easily deform when you stack them up or apply too much pressure on them. It cannot withstand extreme weather conditions like heavy rains.
Custom Packing Tape is a Cheaper Alternative to Branded Boxes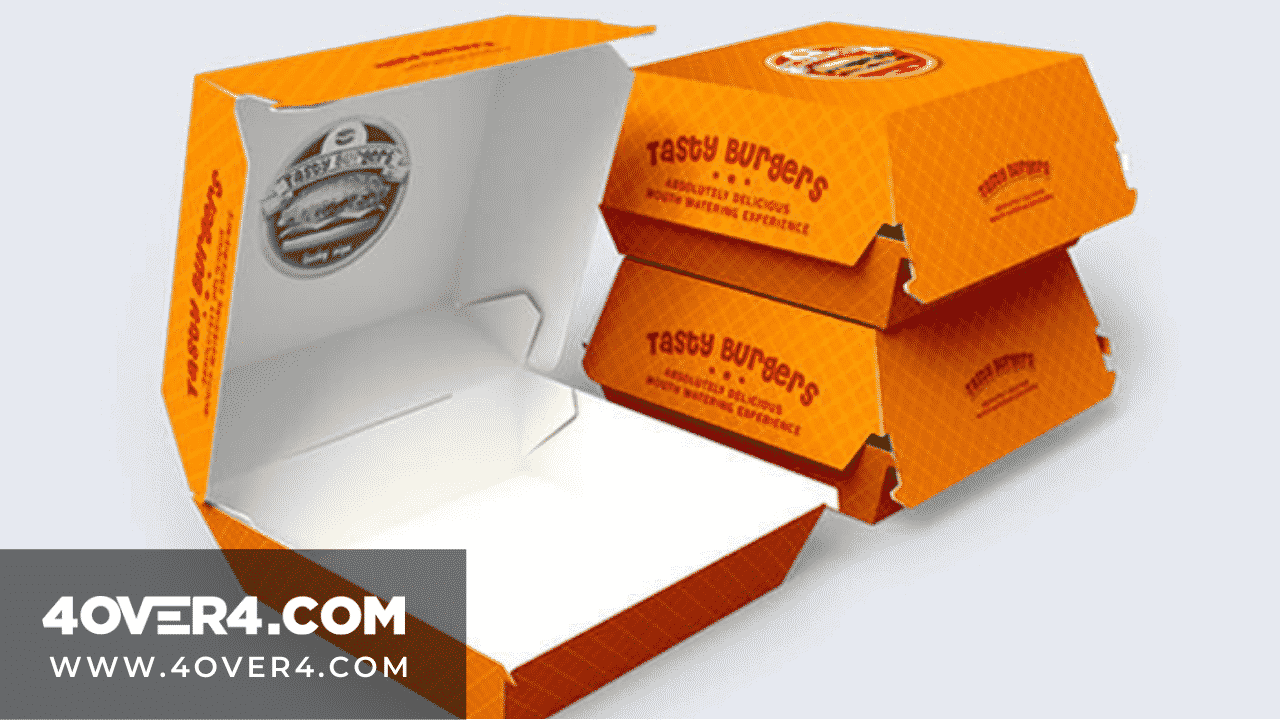 Source Custom tapes are far cheaper than the branded boxes if you check the pros and cons of custom packing tape and branded boxes. Moreover, the brand boxes can get torn, and the content inside them may easily get stolen. Such an incident can lead to more expenses if you choose branded boxes. Whereas, opting for unique custom packaging tapes helps in ensuring products reach your customers safely. Branding your products is a wise move, but which one is the best fit ultimately depends on the company. 4OVER4.COM offers both custom boxes and custom packing tape. You can completely trust 4OVER4 for all your print marketing material needs.