Yoga is a 5,000-year-old physical, mental and spiritual practice. With roots in India, it aims to transform both the body and mind. There are multiple benefits of practicing yoga regularly including increased flexibility, relief from stress, improved posture, and better balance. It's no wonder yoga continues to gain popularity in the United States. In fact,
the number of yoga practitioners in 2016 was 36.7 million
according to a survey shared by
Yoga Alliance
.
To pay tribute to this globally recognized practice,
the United Nations General Assembly declared June 21st the International Day of Yoga
. On June 21st, 2015, the first International Day of Yoga was celebrated worldwide. Many records have been achieved that are a testament to yoga's popularity. For instance, the largest yoga lesson set a new Guinness World Record: nearly 36,000 participants in New Delhi.
Pick Your Favorite International Yoga Day T-Shirt
If yoga is an integral part of your lifestyle, you may want to celebrate International Day of Yoga in style.
Check out these printed t-shirts that will help you express your love for yoga in a funny and witty way:
#1. Namast'ay in bed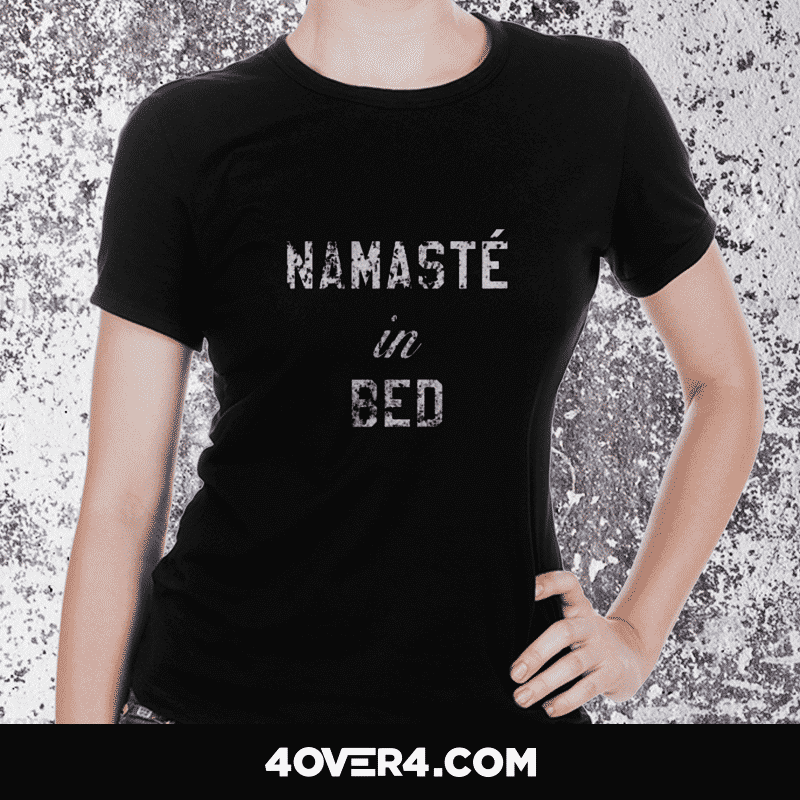 #2. Why do you do yoga?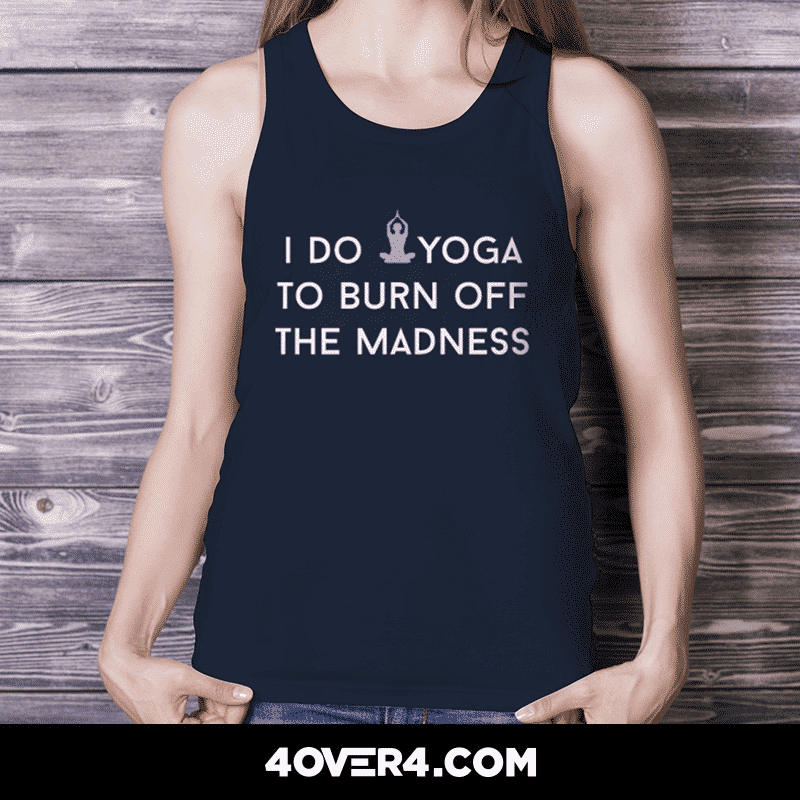 #3 Stay Calm in the Midst of Chaos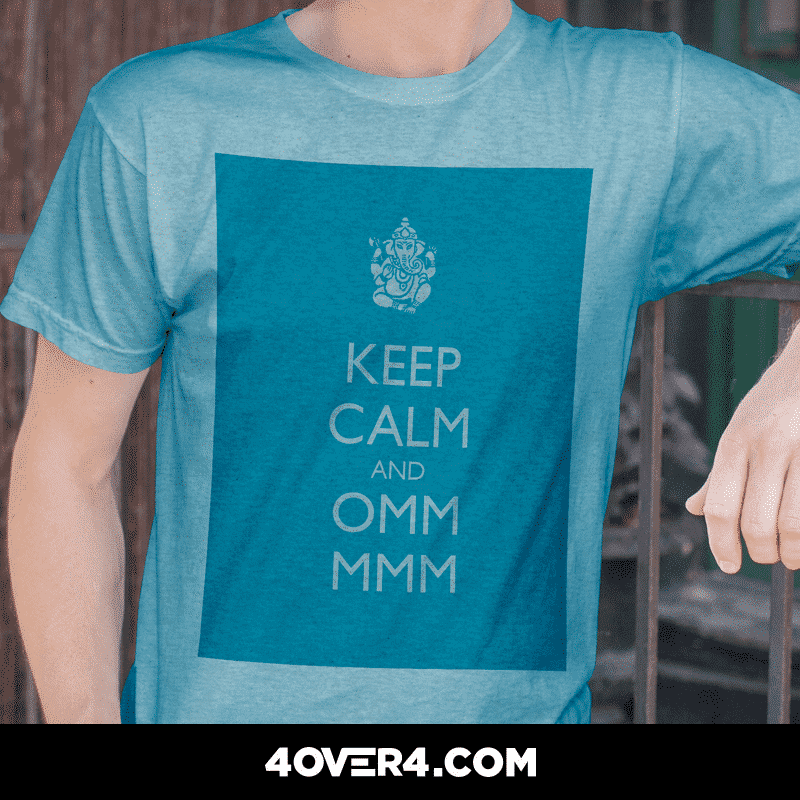 #4 Yoga Helps Me Relieve Stress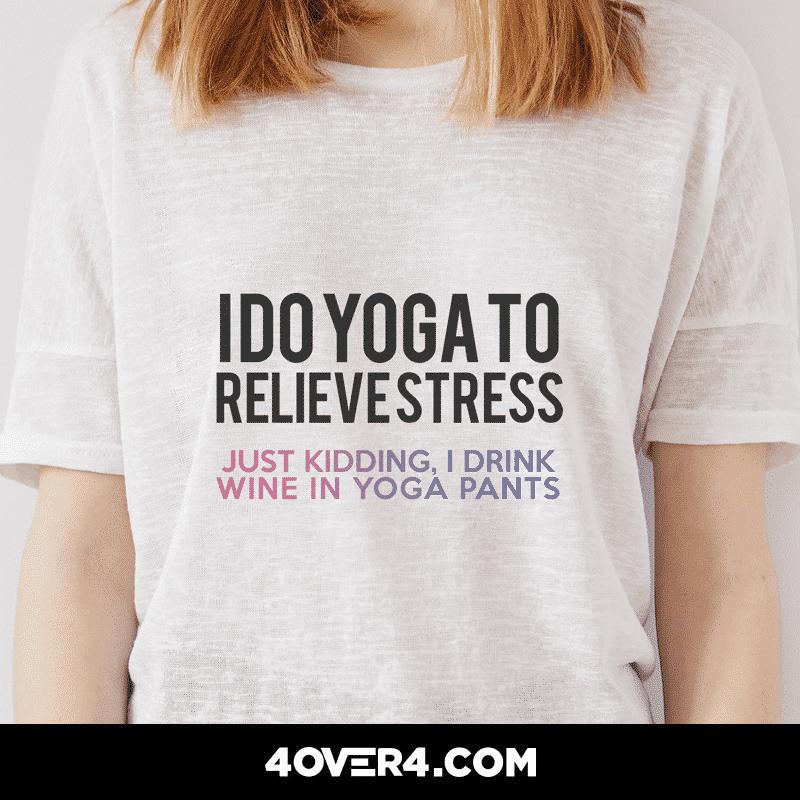 #5 Yoga Basics: Inhale and Exhale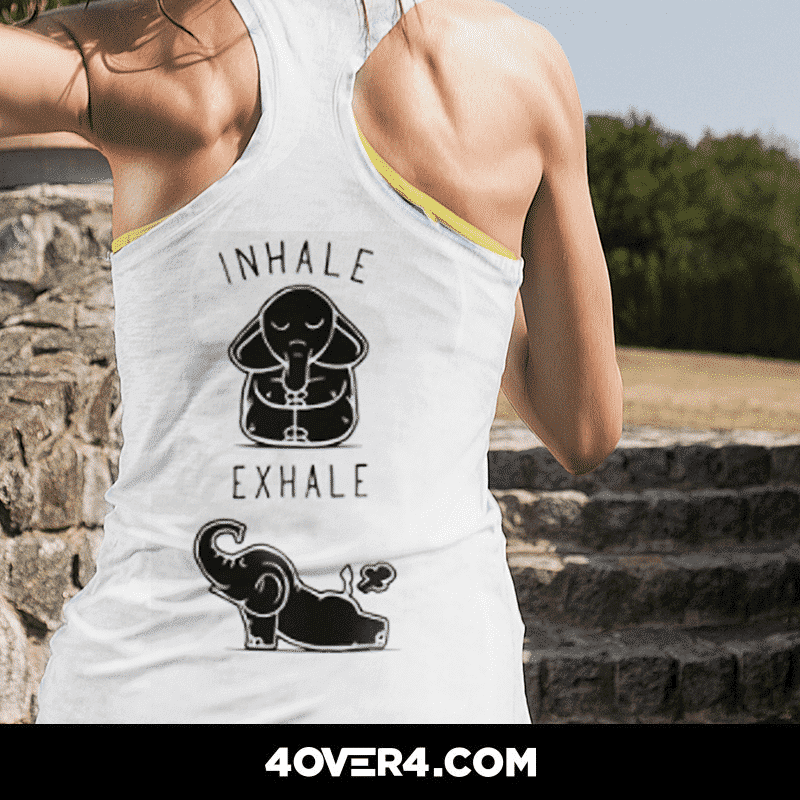 Are you a master teacher or a newbie? Wear you International Yoga Day T-Shirt with pride and get ready to spark a conversation about it. Want to print one of the yoga t-shirts featured above or use a funny message of your own?
Click here to order your
4OVER4 t-shirts
- we offer black and white t-shirts in sizes ranging from S to XXL! Create your yoga t-shirt today and inspire everyone around you to find their inner peace.