The National Retail Federation is expecting 137.4 million shoppers to hit retailers over Black Friday weekend. The good news is that a large number of Americans will hit the stores on November 24th and, although you are not a huge retailer like Walmart, Macy's or Target, you can still reap the benefits of Black Friday as a small business! While this once-a-year event is usually associated with large brands and retailers, small business and startups can also take advantage of one of the busiest shopping days of the year. You may not be able to offer deep discounts like the big-box stores, but that doesn't mean you should let Black Friday pass you by.
Black Friday at Small Scale
If you're a small player looking to skyrocket your sales this coming Black Friday or Cyber Monday, you may need to think differently to stand out from the crowd. How can you get prepared? Follow these 5 innovative tips to get your business ready for Black Friday madness:
Provide Extended Support
Small businesses have a greater advantage over large businesses; they can offer personalized support - no automated responses. More than incredibly low prices, people want to feel valued. By offering personal attention and answering your customer's questions in a timely and friendly manner, you will stay top of mind with your customers who will recommend your business to friends and family.
Share Your Story
Small Business Saturday is a golden opportunity for all any-size brands to grab the attention of potential buyers. Tap into the emotions of your target audience by sharing your unique story. Earn your customer's trust by telling them how you came up with your business idea, what challenges you have faced and what goals you have set for the future. Sharing your unique story is a powerful way to make a deep emotional connection with your readers!
Prepare Your Staff
Black Friday and Cyber Monday are dynamic opportunities for your business; regardless of the industry you are in. To successfully meet the expectations of your potential customers, you need to get your business ready starting with a team meeting with your staff. Inform your employees regarding the sales events that will be taking place and consider printing custom t-shirts, like the ones we offer, to transform your staff into brand ambassadors. Make sure your team is familiar with all the events and discounts you're going to run. If you are featuring multiple promotions during the holidays, train your staff to kindly inform customers about your Black Friday and Cyber Monday deals. Bonus tip: motivate your staff with bonuses or days off for increased productivity.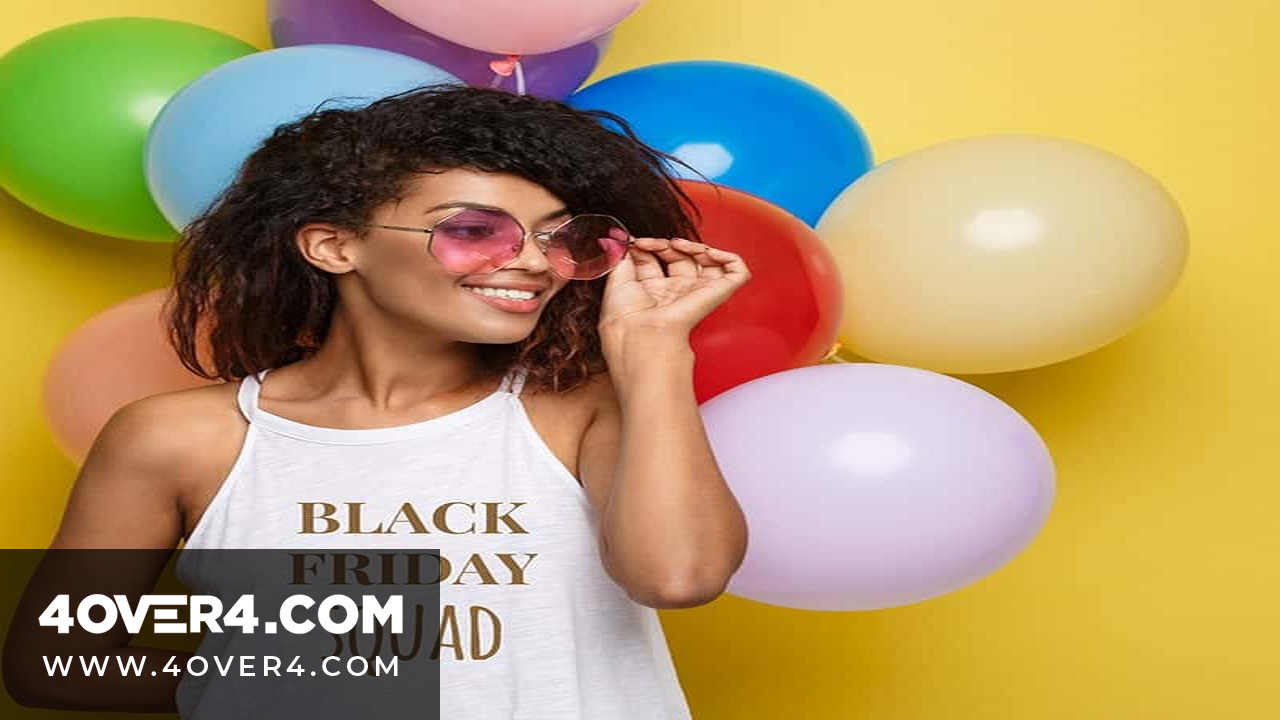 Be Different
Offer something different and stand out from a sea of ordinary Black Friday deals, and get people talking about you on the busiest shopping weekend of the year. Coming up with an original idea requires creativity, but it doesn't need to be complicated. Want to start planning? Here's some motivation:
Hold an event, not just a sale
Create a gift guide
Host a holiday competition on social media
Offer a free gift like a branded keychain or bookmark
Create mystery campaigns
Keep your content compelling
Add some humor to your copy
Black Friday as a Small Business Bonus Tip: Integrate Online and Offline Experiences
Start your Black Friday sales earlier in order to reach a wider audience. Make your audience aware of your sales with online and offline promotions. Follow these pieces of advice to rock the online world:
Make sure your website is updated with your Black Friday holiday details
List your holiday hours
Update your social media covers with themed Black Friday pictures
Place Ads on Facebook and Google for maximum exposure
Get in touch with social media influencers to improve recognition and boost sales
While it's fundamental to keep an eye on your social media presence, small business owners should also consider taking advantage of traditional yet effective print materials. Get inspired by the following creative ideas:
Raffle some gift cards for shoppers who enter a storewide contest
Print an big-size marketing tool like window decals or banners to get your shop into the holiday spirit
Reward consumers by offering them a branded gift, a cool sticker or a postcard
Let Your Small Business Be Part of Black Friday Craziness
Whether you want to promote Cyber Monday to encourage people to buy from the comfort of their home or Black Friday to get people into your store, you need to plan ahead to surpass your projected sales. Think outside the box and give your potential customers something they won't want to miss. Compete with big players this Black Friday 2017 by following the tips mentioned above. For offline advertising, order your quality print materials from us. Want to get into the shopping spirit? 4OVER4 is kicking off holiday shopping by offering our first-time customers a 30% OFF discount by signing up with 4OVER4.COM. Get your custom printed materials today! Our dedication to helping to support small businesses including local Do you want to add another tip on how to win Black Friday as a small business? We'd love to hear it, so leave a comment below!