Who doesn't enjoy seeing a package on their doorstep? We're not talking about bills and ads with a zillion coupons. We're talking about a uniquely-wrapped box sitting on the front porch, just like a present! [caption id="attachment_7607" align="aligncenter" width="564"]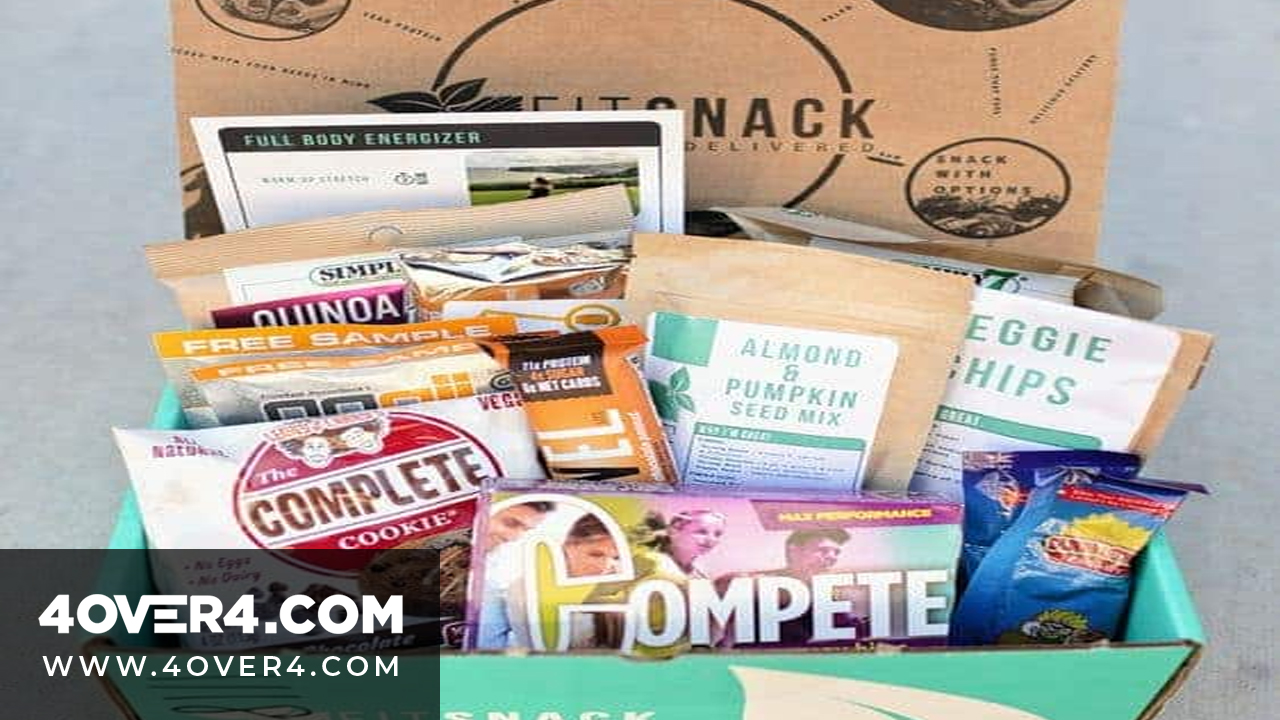 Subscription Box by MyGeekBox.co.uk[/caption] The ever-growing popularity of subscription boxes has let millions of consumers enjoy this consumerism bliss month by month, and as a leading provider of marketing collateral for top brands, we know a thing or two about it. Our subscription boxes have become the ultimate way for customers to enjoy unique products - they offer one-of-a-kind experiences, introduce new brands and make checking the mail fun! On the business side, they provide a solid financial model rooted in recurring revenue that can be built around every niche – from beauty to puzzlers to pets. If there's a community around a category or product online, you can build a monthly subscription box around it. So, how can you start? To make your lives easier, we've come up with eight simple steps to starting a subscription box company.
Building a Subscription Box Company: Step by Step
Step 1: Begin with an Awesome Idea The start to any thriving business is a great idea. And, when it comes to subscription box companies, what separates great ideas from awesome ones is specificity. Think about the kinds of products your subscription box would include, what makes these products unique to others and how do those features showcase the values your box embodies. Answering these questions is crucial because the more niche your box is, the easier it is to tailor and curate products for a specific audience, letting you maximize retention while creating a great customer experience. When you can zero in on a specific audience and know exactly who you're selling to, marketing also becomes easier. [caption id="attachment_7608" align="aligncenter" width="564"] Bliss in a Box, shared on Pinterest[/caption] Step 2: Research Your Target Audience Chances are, after completing the first step, you now have an idea as to what type of person would buy your box. Researching your potential customers, it's essential to paint a realistic assumption, namely through competitive analysis, polling and data. Once you have researched your customer, you should create a specific customer profile. List out their median income, interests, buying habits, motivations to purchase and sensitivities. When fully defining your customer, be as detailed as you can. Step 3: Assemble a Prototype A prototype is an initial model of your product. In other words, it's the physical beta-test of your box that lets you lay the foundation for customer experience. It involves a range of considerations for new subscription box business owners, including size, number of items, safety, content info, design, aesthetic, visceral experience and pricing. Reflect and revise these considerations as much as needed. Step 4: Start the Pre Launch Phase By this time, you know your awesome idea, your potential customer and your product – now it's time to market your subscription box. Building an early buzz is the best way to confirm your idea and attract customers. And, more importantly, you don't have to break the bank. Just launch your social media profiles, interact with users and ensure you have a destination to send your traffic such as a launch page. Once you do so, encourage users to provide their emails by rewarding them with a free box. Don't forget to remind pre subscribers of your prize and encourage sharing via emails. This keeps the leads interested in your product. Step 5: Start a Presale Campaign You can start pushing people to pre subscribe once your launch list is ready to go. In this step, your store becomes live and you start accepting payments. Make sure to schedule compelling emails that target your pre subscribers. Since you've already been updating them on a weekly basis, it's very likely that they're thrilled to sign up and have been counting down the minutes till launch. Last but not least, do a countdown partnered with prizes and giveaways for sharing notices that your business' subscription box launch is coming on social media. This instantly provides last minute traction. [caption id="attachment_7609" align="aligncenter" width="564"] Fit Snack subscription box, shared by LocalAdventurer.com[/caption] Step 6: Start Shipping You've been procuring products, organizing all your inserts and finalizing your box design over the course of your presale period. Now's the time to bring it all together as the weeks come to an end. Since you collected revenue from pre subscribers, you also have funds to buy everything you need. It's imperative to notify customers of the ship date. And, try your hand at sneak peeks and last minute promotions to encourage more subscribers. Step 7: Enjoy Success Take a moment to sit back, relax and reflect on your accomplishment once your first boxes hit! Now's a perfect time to examine the operations for the first month and analyze how your assumptions about niche, product experience and customer have panned out. Step 8: Increase Your Subscriber Base The goal is to keep scaling your business going forward. Word of mouth referrals are one of the most cost effective ways of doing this is. Studies have shown that referred customers are higher value and more likely to evangelize in terms of your business. Take into consideration implementing a customer referral program, like the one offered by Cratejoy. This program rewards customers based on referrals produced. For example, for every three referrals, you get a free box.
Moving Forward: Making Your Subscription Box Idea Succeed
So, what's next? There is an array of possibilities with your subscription box company moving forward. You can keep working on getting more subscribers, diversifying your offering or launching new boxes. If you follow these eight steps and spend the necessary time, your chances of success boost dramatically. Ready to build a multi-million dollar subscription box business? What are you waiting for? Sign up now to get a 30% OFF your first order and start your subscription box now!