Do you wonder how to print holographic labels? These labels give your package a unique look thanks to its shine when exposed to light. These labels produce a glistening rainbow shine, giving your product a premium look that is noticeable from a distance.
Since they draw all the attention to your product, they make your brand more popular, thereby improving your sales. In addition, these labels are water-proof and will stick to various surfaces. We design these labels to dazzle and impress your customers.

What Is a Holographic Label?
Like any other labels, holographic labels carry essential details about your product, such as your brand's name, logo, and product content. You can apply these labels to your product when you peel and stick them. We print them using quality BOPP material to ensure they're transparent and durable. As a result, these labels are unaffected by water, oil, or most solvents. Also, they resist UV light and are suitable for indoor and outdoor use.
Imagine your product is on a supermarket shelf alongside similar alternatives. You can persuade clients to pick up your product when you apply these high-quality, attention-grabbing labels on them. Hence, holographic labels add sparkle to your product to help you stand out from the competition. These labels are great for labeling premium products, wine bottles, makeup packaging, and food containers.
These labels are also used as authenticity stickers and temper proofs. The holographic void shows "void" if the temper-proof stickers are removed. So you can easily know if a product has been opened or changed.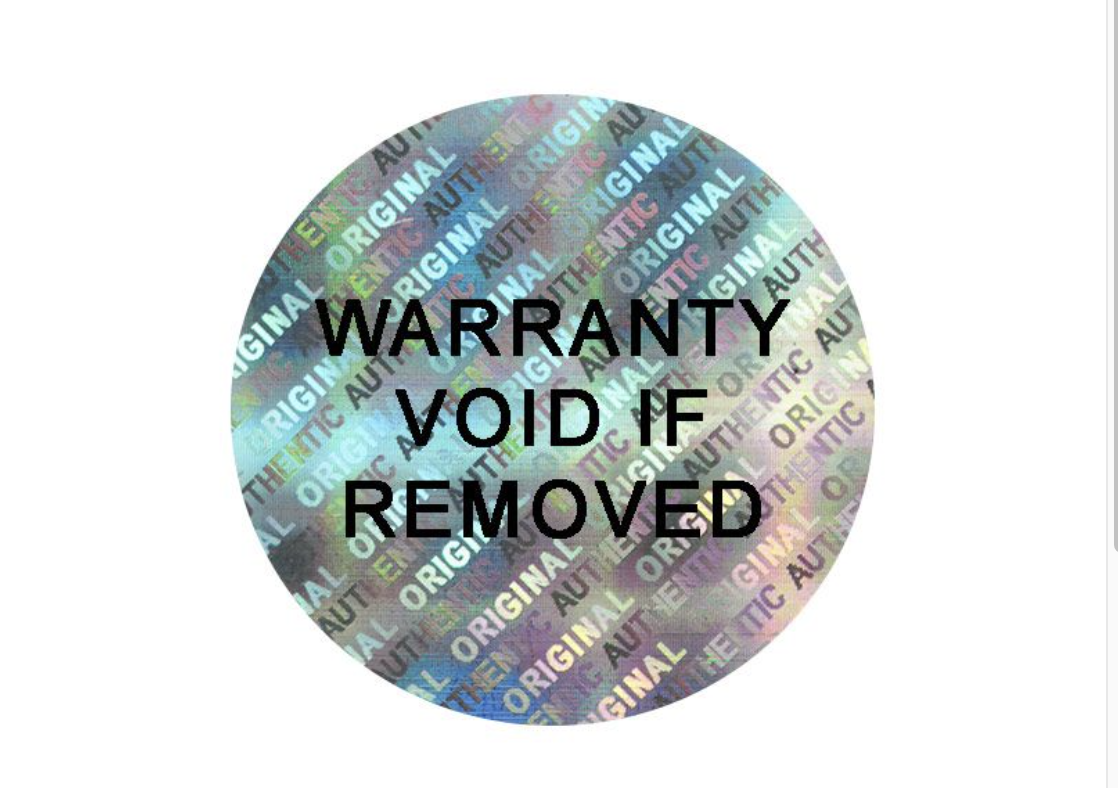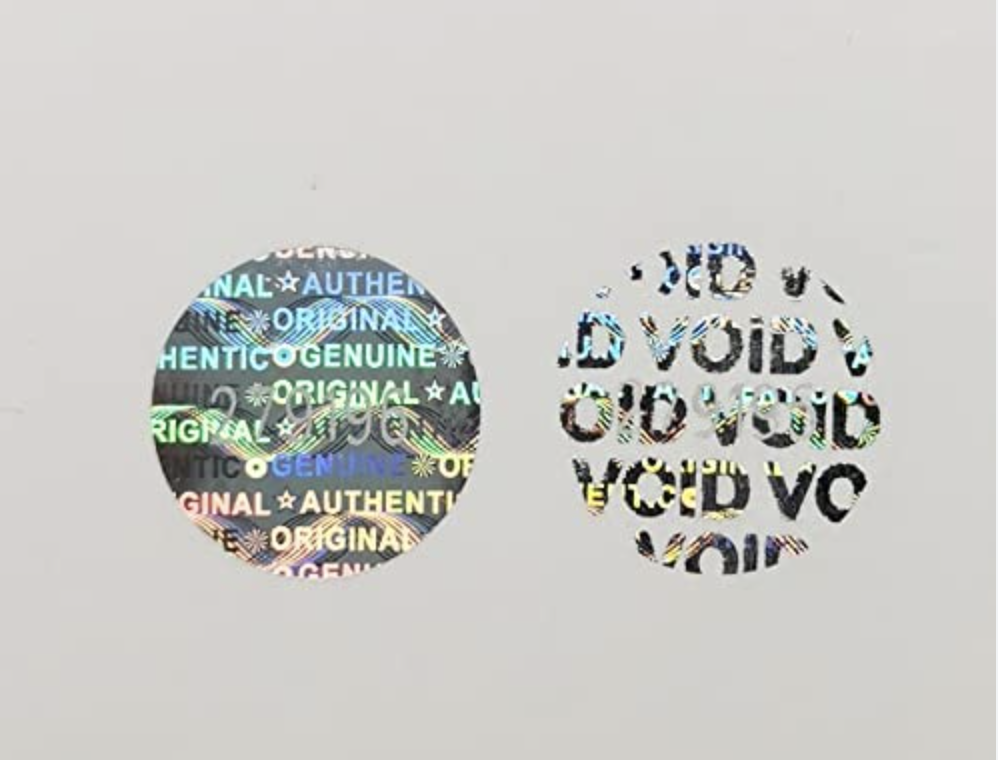 Uses and Benefits of Holographic Labels
Holographic labels provide the following benefits:
They grab attention due to their metallic or rainbow-like shine

They are suitable for labeling premium products, wine bottles, makeup packaging, and the likes

The lamination protects your prints, so they last longer and are moisture or tear resistant

They are easy to peel and apply

They stick to most surfaces easily

They are suitable for indoor and outdoor use

These labels are scratch-resistant and do not fade from exposure to sunlight
How to Make Holographic Labels?
Do you wonder how to make holographic labels? We make these stickers from vinyl-based material. We stamp holographic foil on the stock for the special rainbow or iridescent effect. The pattern of the holographic effect depends on the holographic foil used. Some of the available holographic foil layers are:
Rainbow foil

Sparkle foil

Cracked ice foil

Void foil

Faceted spin foil

Hyperplaid foil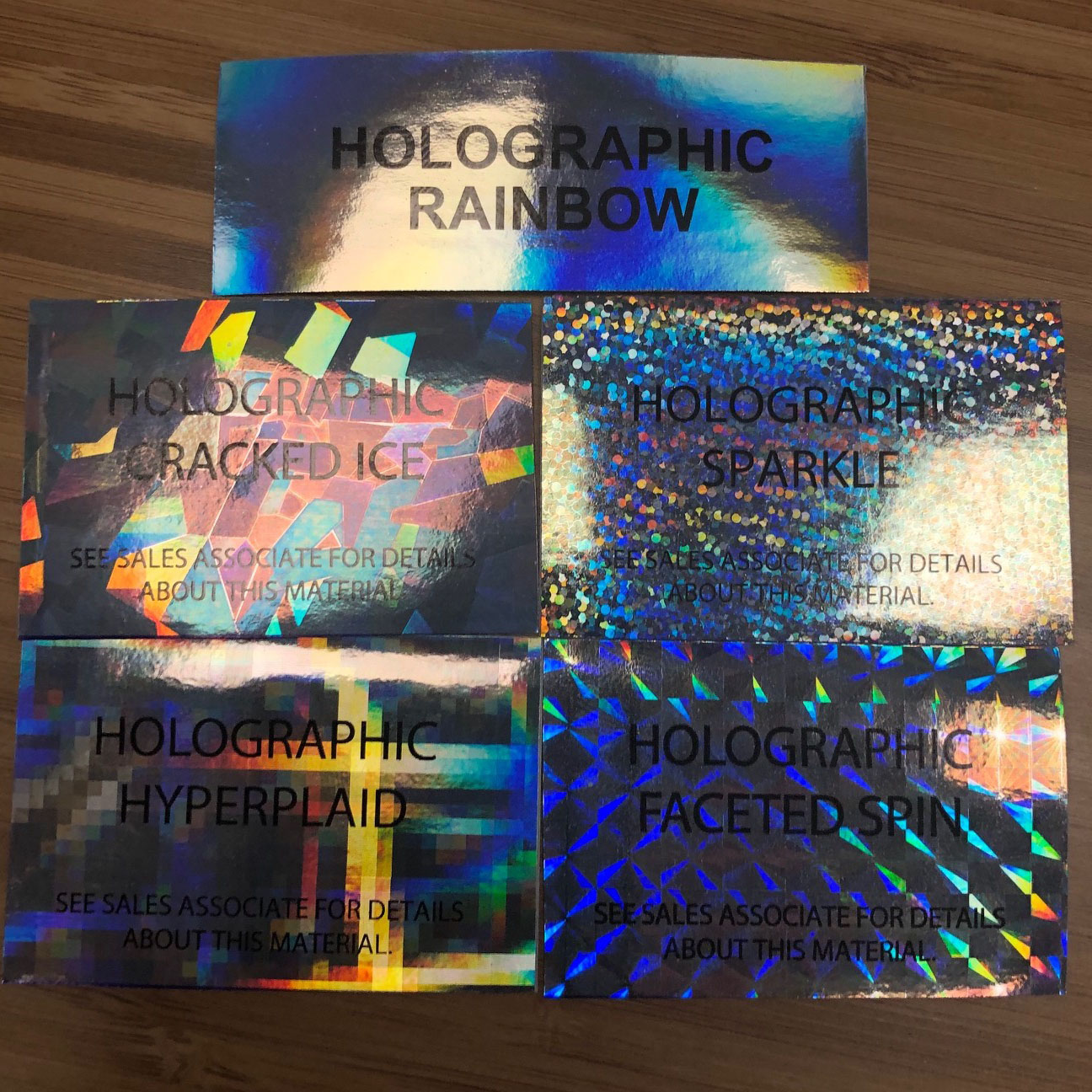 Afterward, we laminate the printed layer with a clear and transparent material. This lamination protects your design and makes your labels durable and unaffected by moisture or exposure to sunlight. Finally, we cut your labels into the shape you desire. And that's how to make holographic labels.
How To Print Holographic Labels?
Ordering holographic labels is simple on 4OVER4.COM. First, select the size of your orders and choose a quantity. Select the pattern of holographic effect you want.
Next, simply choose your proof option and turnaround time. Our online proof option allows you to preview your labels for free before we print. In addition, you can make last-minute changes to your design until it looks right. Choose a shorter turnaround time for urgent orders.
Then upload your artwork or design. Use our free design tool to design a professional-looking holographic label quickly.
Finally, input your delivery address and select a preferred delivery method. You can track your orders online to know when your job is ready. Now you know how to print holographic labels.
Conclusions
Now you know how to print holographic labels. As we have seen, they are worth the effort since they are durable, versatile, and attention-grabbing. These labels are how you recommend your brand to customers and help them choose you. Place your order today.