Have you ever thought about how to make business cards using Word? Yes, you read that right.
It's so easy, convenient and super fast. Now, settle down and let's walk you through the step-by-step procedure of how to make business cards in Word.
Introduction to Making Business Cards in Word
Words might not be the first digital tool that comes to mind when it comes to how to make business card designs. Yet its simplicity and widespread accessibility make it a viable option.
This programme offers you special tools to create even though you are not an expert. Now, it's time to dive into the nitty-gritty of how to create business cards using Word.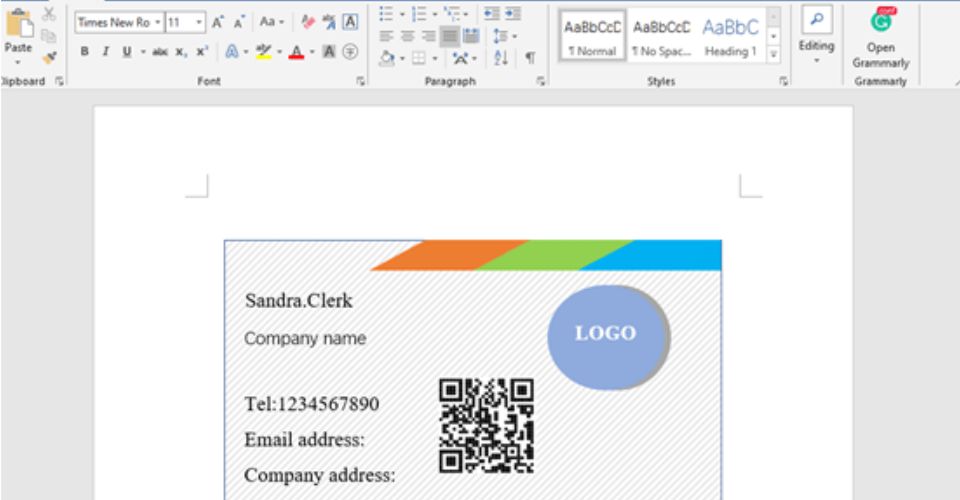 How To Make Business Cards In Word
Creating professional business cards on Word is a pretty straightforward process. Here is a quick guide:
Setting Up Your Document in Microsoft Word
The first step in how to make a business card in Word is finding a template. You can do this by opening a new document in Word. Better still, you may secure a template online by simply typing Business Card in the search bar and then pressing Enter.
Choosing the Right Business Card Template
Be careful to choose the right template that matches your personal or company branding by following these simple steps.
Open a new document in Microsoft Word.

Then search for the Microsoft Word template using the scroll bar.

Once you get your preferred design type, click on the Create icon to download the template to your Word document
Customizing Text and Fonts
The freedom to manipulate text elements on words affords you the opportunity to be more creative with designs. For example, you can switch fonts, change color and size just like a regular text.
To change text: Highlight the entire name and select the font color icon to bring up the font color palette.

To change the font type: select the text, go to the font section and click the arrow to see the font options available.
Don't forget to proofread every detail on the card.
Adding Images and Logo
Click the flower image in the template to select it.

From the menu at the top of the screen, select the Insert option and then click on the Picture Icon.

Find the folder where you have saved your company logo and select it.
Incorporating Colors and Backgrounds
To add a background color to your business card, follow these steps:
Navigate to the "design" tab and click on page color.

In the "page background" group, click on the page color.

Then choose your preferred color from the color palette to apply it as the background color of the entire card.
Be sure that the color fits well with other design elements and doesn't hinder readability of the text.
Printing and Cutting Your Business Cards
Once you're happy with the design you have achieved, you may decide to export or print your cards. To do this, adhere to the procedures below:
You will first "Open" the document containing your business card design.

Choose "Print" from the "File" menu or press Ctrl +P to print the cards. Be sure that your printer has a reputation for high-quality printing jobs.

Alternatively, you may download the file as a PDF and print and deliver your orders using a reputable online printing service like 4OVER4.
If you prefer a more straightforward and user-friendly business card creator, check out our free online designer tool, which has over 10,000 templates to select from, as well as millions of free stock pictures and custom fonts, colors, and chips. You may equally check out our business card catalogue for top-quality designs that you can customize to meet your need.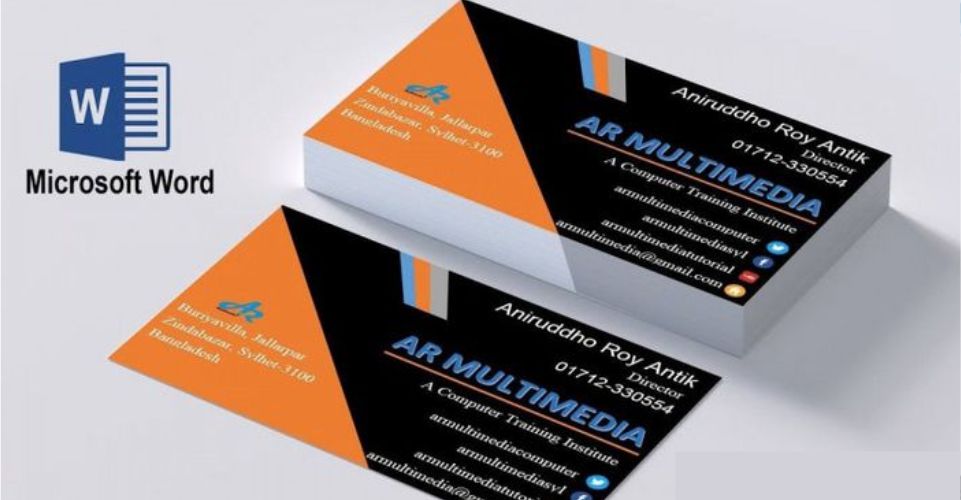 Tips for Professional-Looking Business Cards
Use high-quality card stock: A premium heavyweight card stock is more resilient and feels better in the hand, giving off a far more professional vibe.
Quality support and special finishes: Quality support and special finishes can allow you to design a more tactile business card through embossing or debossing text or designs.
Preview: Before you send your design to a printer ( or start printing if you are printing on your own), make sure you double or triple-check every single detail.
Conclusion: Create Impressive Business Cards with Microsoft Word
So, these are all it takes to know how to make business cards in Words. You can start now to create high-quality business cards that will create a strong first impression on clients and prospects.