Stock images are a necessary part of life now, whether you run a personal blog or a Fortune 500 corporation, chances are you're not in a position to pay for exclusive photo-shoots all the time. Enter EyeEm, the newest way (some of it is still in beta testing or invite-only) to get personalized stock images. And when big players like AirBnB, Lufthansa, The Huffington Post and even Foursquare are using them, well you can rest assured you're at the right place and the right time to join the next big thing.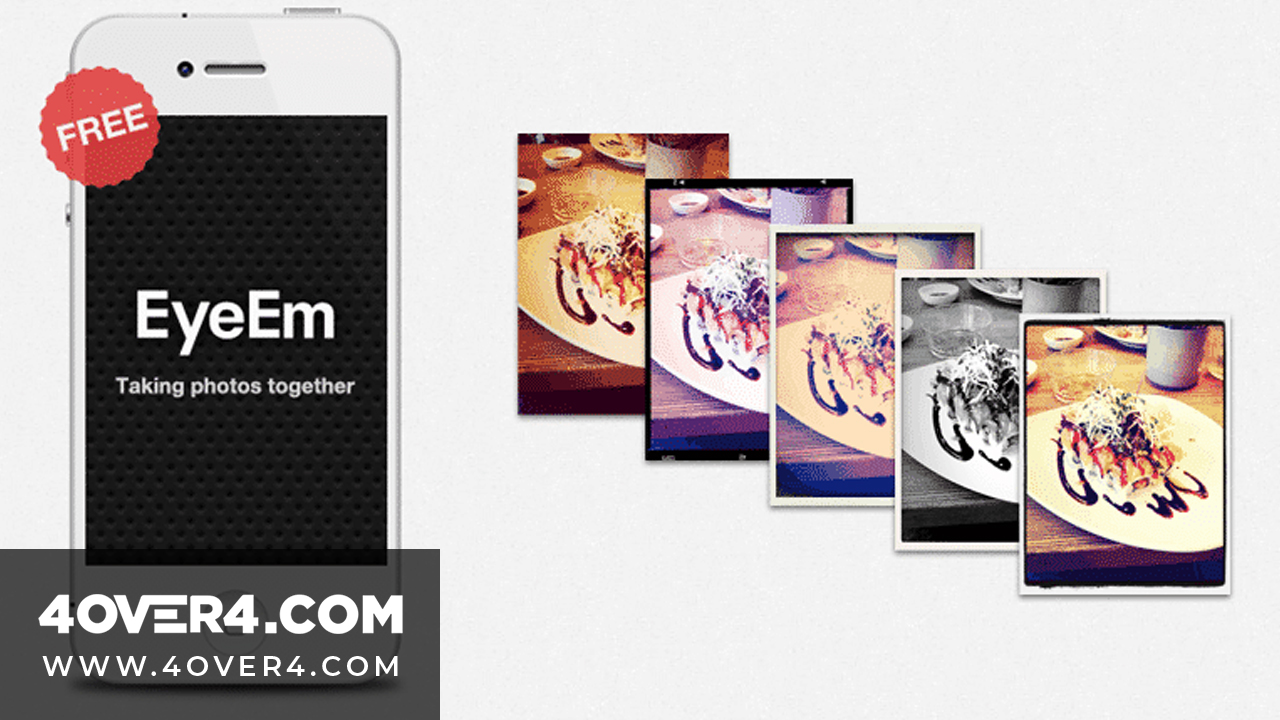 What is EyeEM?
EyeEm is a community and marketplace for photographers looking to showcase their work, learn about photography, participate in contests and get inspired by other photographers. Over 10 million people around the world enjoy EyeEM to capture and share inspiring photography.
EyeEm's vision is to take photography to the next level, letting you explore the world in new astonishing ways. Photographers are enabled to sell their images and customers can purchase professional and unique photography at the EyeEm market. EyeEm ranked in the list of the hottest startups of 2013 by Forbes. The hottest startups are fast-growing companies such as Uber, Airbnb and Zenefits, which ranked in the 2014 list. What are EyeEM missions? Missions are a method for brands to crowdsource photos from the EyeEm community. The startup company run its first Mission in 2013 and so far it has run more than 100 Missions. The company has quickly evolved into a premier photography company. You can even download their mobile app. The company's success goes beyond the number of contributors or submitted photos; what is really impressive is the high quality of the photos and multiple subjects that are captured. The most remarkable aspect is that the photos are not exclusively associated to the sponsoring brand. For example, Mercedes Benz ran a Mission around the theme of elegance everywhere. The Mission was to capture the elegance of things we often overlook. The winning five images were featured across Mercedes Benz's social media platforms- an incredible opportunity for the applicants to display their work to millions of people around the globe. These are some of the selected winners of this contest: By Math By Laura Zalenga Additionally, each week there is a selection of the most inspiring and beautiful images. You can leave a comment and follow the selected photographers to see more of their work. EyeEm also provides tutorial to help photographers improve their skills and have access to valuable information related to photography topics. Are EyeEm Missions a win-win concept? Absolutely. Photographers split revenues 50/50 with EyeEm. Through EyeEm's collection with Getty, theand stock photo agency, photographers and amateurs can sell their photographs in local and foreign markets. Photographers can get their work publicized and can make their images available for advertising campaigns. Brands sponsor Missions based on the company's profile and the theme that can fit their specific project needs. What are some examples of EyeEm photo Missions? AirBnB, the trusted community for people to discover and book accommodations in 34,000 cities over the world and 192 countries, teamed up with EyeEm. The photo Mission was to capture breath-taking images that can make us feel we belong to anywhere. The three most eye-catching images won a voucher to redeem in any AirBnB location and the prestige to be featured in the winner's section EyeEm mission, which is called ¨belong anywhere. ¨ Check out two of the most imaginative images: By Philos Hippos By Ekaterina Another example is the themeThe Best of New York, which was a mission to be exhibited and published in EyeEm magazine. New York, the city that never sleeps, has inspired filmmakers, artists and millions of people around the world who want to visit this most iconic city. The mission was to snap the favorite view of the ¨big apple.¨ So, whether photographers capture the glamorous night at Manhattan or the crowded Times Square, it was time to show the world New York City from new angles. What was the result? Take a look: By Paul LI. Buscató By Steven A.J. Beijer EyeEm is interested in changing the stock imagery landscape. The company's goal is to provide a platform for the new generation of professional and nonprofessional photographers. Reputable companies like Motorola and Mercedes Benz have sponsored Missions via EyeEM based on specific themes. EyeEm is working towards getting more brands on-board. The EyeEm community of photographers is bringing forth fresh ideas to captivate the audience. Talented photographers from all over the world will attract more brands and hundreds of more Missions will be opened. So, whether you're a photographer, a designer, or a business-owner in need of stock images - it's time to add EyeEm to the list of options. We think this one's come to stay.