At 4over4, we are committed to the keeping our planet green and healthy, that's why we practice environmentally friendly techniques including recycling 100% of our waste paper, using soy-based inks and minimizing our carbon footprint. Now it's your turn, what is your company doing for the environment? Earth Day is April 22nd, so you still have time to contribute and make a difference. No matter what industry you are in or the size of your organization, you should do your part for the planet. Every person can make a small change that will ultimately make the world a better place! The great news is that all it takes is minor alterations to the workday to make a big difference. So, we've gathered together five easy ways to work towards sustainability at home and at the office. Chose the methods that work with your business and encourage your family and colleagues to protect our environment:
#1. Recycle, Reuse, Reduce
At home, educate your kids to make recycling a habit. In the business environment, involve your company in a recycling campaign that goes beyond Earth Day. Think about companies that throw away paper that could be recycled. Are you one of those companies? Don't worry, it's never too late to start. Earth Day is the perfect occasion to begin doing something to protect the environment. Collaborate with your team - Use Earth Day to get your employees involved. Schedule a meeting to brainstorm ideas about ways to help the environment. Inspire your team with practices that can have a positive impact on the environment. Here are some thoughts:
Run a recycling awareness day to get people engaged with your pro-environmental strategies
Invest in colored waste bins and label them as "paper", "plastic" and "general waste"
Remove under desk bins and install your colored waste bins in strategic areas
Choose digital printing over traditional offset methods
Print on both sides of the paper whenever possible
Take advantage of natural lighting instead of using permanent artificial lighting
These are just some ideas, chances are that your employees will point out even more great ways to help the environment. Bear in mind that the strategies you choose will happen when your staff is motivated to support your initiatives, so give them reasons to see them through. [caption id="attachment_7254" align="aligncenter" width="600"]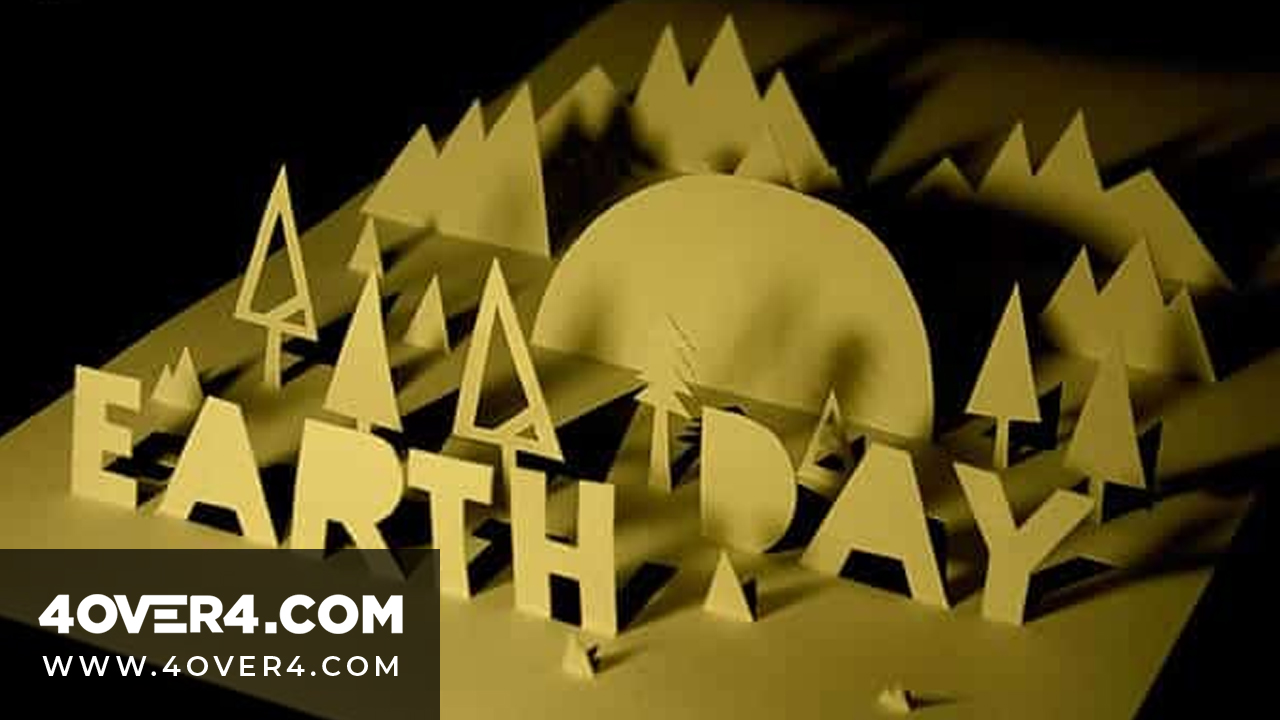 Credit: Hannah Luree Odland on Behance[/caption]
#2. Promote Telecommuting
From saving money, avoiding traffic jams, to reducing stress, telecommuting provides a variety of incentives towards a cleaner environment. It's not for everyone, but those who are willing to work from home can achieve better work-life balance, all the while protecting the environment. Yes! You read it right - telecommuting helps reduce your carbon footprint, minimizes energy consumption, reduces traffic congestion and more. Give your staff the option to telecommute either on a full or part-time basis.
#3. Ride Your Bike to Work
Here's a green option for non-telecommuters: green your transportation. Bicycling and walking are healthy transportation choices that support the environment and improve city traffic. Encourage your employees to use their bikes on a daily basis to truly make a positive impact on the environment. Make sure you offer a secure place to park their bikes as well as changing areas.
#4. Turn Off Your Electronic Devices
If you put an electronic device to sleep, it will still consume energy so turn your PC, TV, laptop, iPad and smartphone off when you are not using them. This small act will significantly reduce carbon dioxide emissions. At the office, ask your employees to shut down computers every day. Bonus health tip: Take a break from screen time and take a walk. Studies have found that connecting with nature can make you feel better, especially when working means sitting in front of a computer for eight or more hours per day.
#5. Plant Trees Regularly
Did you know that deforestation now accounts for 20% of carbon dioxide emissions each year? This is the sad truth, so how can you help save the planet? By planting a tree - a single tree can absorb 48 pounds of carbon dioxide per year, and the shade from a tree reduces annual heating. You can plant a tree to mark a momentous occasion or to honor someone you love. If you have a green thumb, make a day of planting your tree with family and friends. If not, no worries, simply hire a landscaper that will expertly handle your tree for you. Planting trees as gifts or with the sole purpose of preserving the earth's environment can notably help in reducing global warming. [caption id="attachment_7255" align="aligncenter" width="600"] Credit: Gaelle Spreutels on Behance[/caption] If you want to be more sustainable at home and work and you care about the environment, implement as many of these practices as possible. You can't go wrong when you take major steps towards positively impacting nature. Just like these examples, there are many more surprisingly easy ways to help save the planet.
Don't Forget to Print Green
We take pride in promoting sustainable printing not only on Earth Day, but all year round - We make green printing possible! If you want to print responsibly, chose a green printing company like 4over4.com! We offer environmentally friendly solutions for all your printing needs. Customize your materials, place your order and let us know how it goes!