If networking is the primary element of your program, you cannot ignore event badges. Conferences, trade shows, seminars, etc. are busy events, and there is hardly any time for a formal introduction. You must have come across situations where you forgot the name of someone you just met a few minutes before. Isn't that quite embarrassing?
Event badges instantly help you recall the names, build acquaintances, and make use of them in group discussions and team building. Do you know that the volunteer badges for events are the primary source of waste? It can be managed and controlled by the event organizers if you want to know how then read on.
Importance of Eco-Friendly Event Badges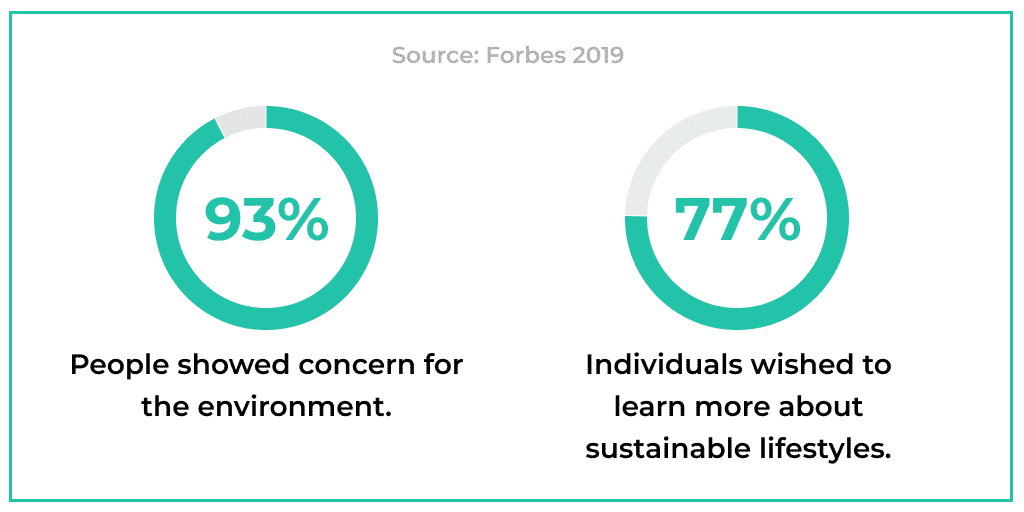 The use of a lot of plastic materials such as plastic wallets can negatively affect an event.
Turning your badges eco-friendly and reusing them can help to manage and control a considerable amount of waste. According to Forbes 2019 report, 93% of the people showed concern for the environment, and 77% of individuals wished to learn more about sustainable lifestyles.
So, don't you think we should go green to turn this significant source of waste into reusable event badges? Indeed, it should be the duty of every individual to protect the environment and make the necessary changes.
To bring this change into effect, even the printing companies like 4OVER4 are promoting green printing technology and Kraft paper stock for business cards, hang tags, postcards, name tags, etc. Let's see how to be environment-friendly with event badges.
5 Ways to Be Eco-Friendly with Event Badges
Whether it is an office party or a conference, there are several leftovers after every event. From leftover swag to leftover food and leftover lanyards to leftover paper event badges, one cannot avoid the excess.
The demand for eco-friendly goods has increased significantly, resulting in more profit, and the GreenBusinessBureau 2019 blog confirms the same. It is essential to make a complete assessment of the conservational initiatives you wish to take to emphasize the reduction of waste.
The eco-friend event badges with lanyards are cheaper than the standard ones. Removing the badge holder from the entire system is more environmentally-friendly and responsible..
Make Your Event Badges and Lanyards Using Recyclable Materials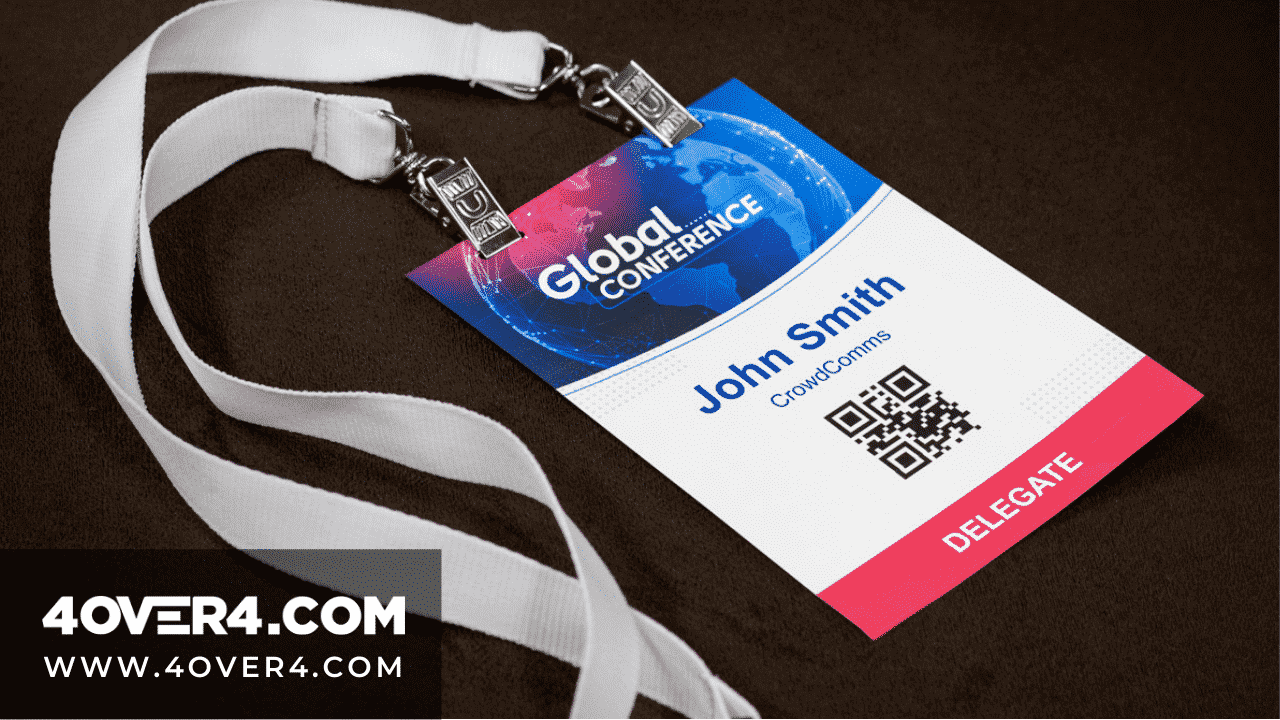 With the increasing use of conference event badges, the printers and suppliers are turning to safer mediums for reducing the environmental impact. The best eco-friendly badges are made of recycled material, which directly or indirectly makes them also biodegradable and recyclable.
Try to beware of the false claims about lanyards, event badge holders, and badges and opt for 100% recyclable options. Choose the right printer to guide you with eco-friendly badge printing options and contribute towards the environment.
Stop Using Plastic Badge Holders
Plastic badge holders are something that often go unnoticed. Do you know that they are the least recyclable element of a wearable badge? You can save the environment by averting the use of plastic holders for badges or using less of it.
If you use thick and robust cardstock, it can survive one or two events. In case your event stretches longer, you may choose biodegradable badge holders or a lanyard that directly clips to your event badge.
Use the Seed Paper Biodegradable Event Badges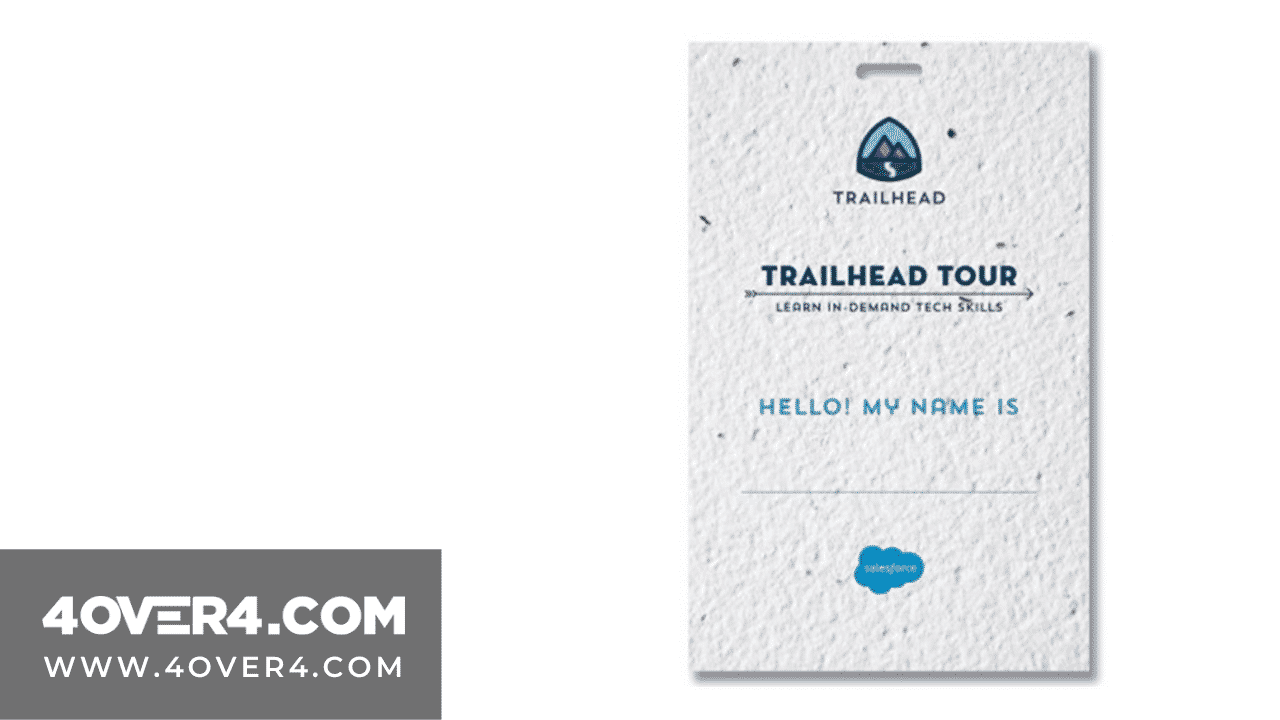 Seed paper is the most fanciful and practical solution to badge waste. You may compost the biodegradable paper seed event badge or plant it in the soil and watch it grow.
Blank event badges can also be printed to let attendees reuse them at a later date in the form of hang tag or business card, etc.
Remove Inserts While Badge is Not in Use
You can remove the printed paper name tags before storing the event badge holders for reuse. Leaving the inserts with the stored holders can result in ink transfer from inserts on to the recyclable vinyl holders, making them useless. Consider holders with air pockets. It makes it easy to slide in or take out the inserts.
I chose 4OVER4's vegetable-based environment-friendly ink instead of petroleum-based ink to reduce the environmental impact while getting my business cards printed. The best part is they use soy-based inks, which come from the soybean crop.
The soy ink does not give off VOCs, and soy plants are also known to remove greenhouse gases. Initially, I had chosen UV coating, but seeing my concern for the environment, 4OVER4 suggested water-based aqueous coating to produce a high-gloss effect in business cards.
Choose Nylon Event Badge Pouches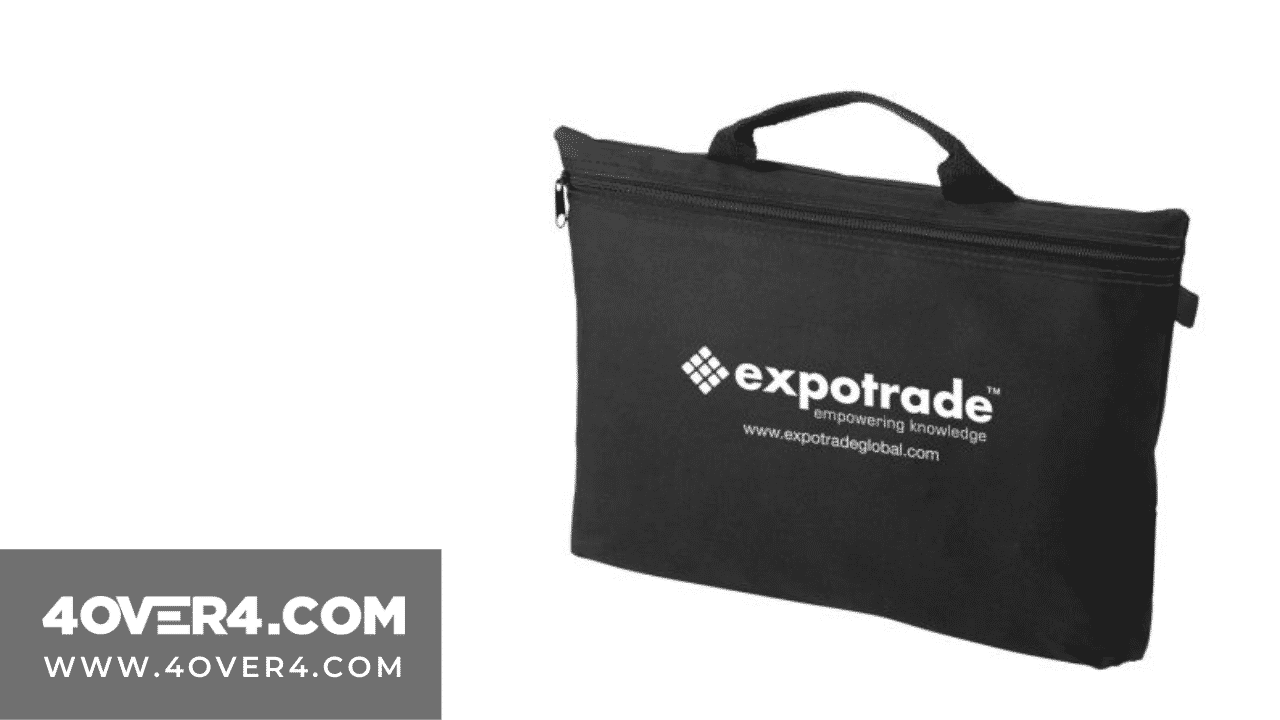 Choose nylon event badge pouches instead of vinyl badge holders. It gives you a clear view of name badges. You can recycle or reuse and even gift it to the conference attendees to use them as passport holders.
Conclusion
It is essential to choose the right printing service to brand your event badges and make it eco-friendly. Even if it is a blank Kraft name tag, only a professional and knowledgeable printer can guide you in the best way to make it environment-friendly in every way. From event badge holder to paper stock, and even the ink can be recycled if you have chosen the right printer.
I was lucky enough to be guided by the 4OVER4 team who have over 20 years' experience and they helped me select the right event badge template. Make the right judgment, select the correct event badge size, and make the necessary decision to contribute to the environment and make this world a safer place to live.