According to a 142-country study by Gallup,
only 13% of employees worldwide are engaged at work
. In other words, about one in eight workers are not committed to their jobs. Reasons may vary from lacking career development opportunities to being overworked. In the business world, companies work hard to give customers what they want, but often overlook the hard work of their staff.
Thankfully, a new breed of workplace has sprung up which encourages a
productive and engaged workplace and rewards employees to keep them happy.
The truth is, we all need motivation and money isn't always the answer. Satisfaction and productivity raises when employees feel valued for their performance. If you carefully listen to your employees, chances are,
 they are giving you clues on what they want.
Employee Appreciation Day is the every first Friday in March, but it should be celebrated more often than that. W
e've gathered five inspiring ways to reward employees not only this month, but throughout the year:
#1. Recognize your Staff With Small Gifts
First and foremost, never underestimate the power of the small stuff. As an employer, you do not necessarily have to give your workforce a raise, a few sincere words expressing your appreciation can boost employee morale and overall productivity. Customize
mini cards
to thank your employees for a job well done, their positive attitude or punctuality.
A personalized message can keep them on track to increasing their overall productivity.
Incentives are always motivation boosters and the best part is that they don't have to be expensive
. Along with a custom message, you can offer incentives like a gift card to their favorite restaurant, movie tickets, or any other treat to express your appreciation. Cash rewards are also great incentives.
But if you are on a really tight budget, you can simply allow your staff to dress casual for a day, organize a "bring your pet to work day" or buy
custom post its
to write handwritten "thank you" notes to every member of your staff.
[caption id="attachment_7243" align="aligncenter" width="600"]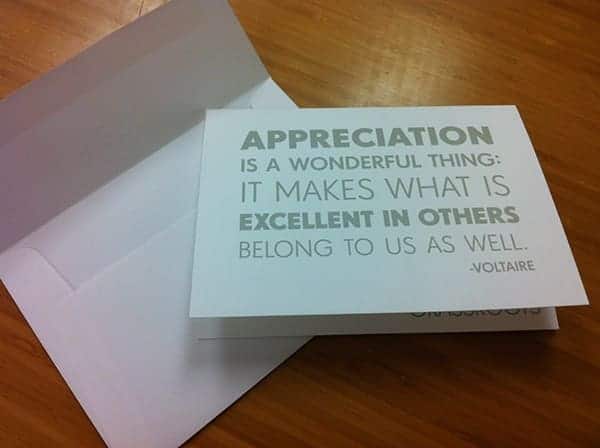 Project by
Jacqueline Villavicencio
on Behance[/caption]
#2.Host Appreciation Events
Recognizing your staffs' efforts and accomplishments seems like a no brainer, but the truth is few companies take the time to acknowledge their employees' interests, goals and even frustrations.
Stand out and make your company a great place to work by
celebrating your employees' accomplishments with holiday parties, breakfasts, dinners, picnics or happy hours.
These activities are a way to help employees step out of the routine while maximizing teamwork. Additionally, you can invite top performers to exclusive events.
[caption id="attachment_7244" align="aligncenter" width="600"]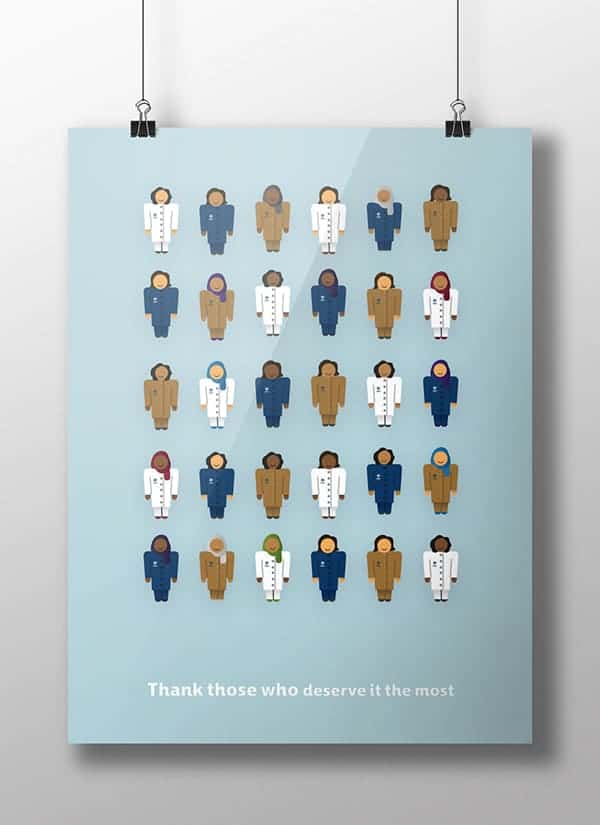 Project by
Noor Design
on Behance[/caption]
Make Sure Your Staff Take Enough Time Off
Studies have shown that
Americans take less vacation than Germans, Norwegians and even the Japanese
. Culturally speaking, this work habit may prove hard to change. What truly matters is that we understand the importance of having a break from our duties and finding a balance between work and family.
Huge successful companies like
Google, LinkedIn and Netflix allow their staff to take as much holiday as they need
. This "unlimited" vacation policy gives employees the freedom to take paid time off whenever they feel it's convenient. But, with great privilege comes great responsibility.
This flexibility is aimed at offering greater autonomy to create a more responsible culture. Smart, isn't it? Sounds like a great way to keep employees motivated year round without making them feel chained to their desks. But the truth is that not all companies can afford to pay unlimited holidays. What's the solution?
Simply make sure your employees take time off every year, so they can recharge their batteries
.
Organize Integration Trips
We love traveling. Who doesn't? Trips have become an increasingly popular way to inspire employees.
You can come up with a contest at the beginning of the year and take a few winners on a trip
to recognize their efforts and loyalty throughout the year. It's no secret that these employee recognition programs have a positive effect on productivity, motivation and satisfaction. So, why not implement them?
Besides trips, it is important  to plan team-building programs like paintball, or a volleyball match.These activities are a great way  to give employees the opportunity to have fun, and ultimately help  you recognize the leaders on your team.
[caption id="attachment_7245" align="aligncenter" width="600"]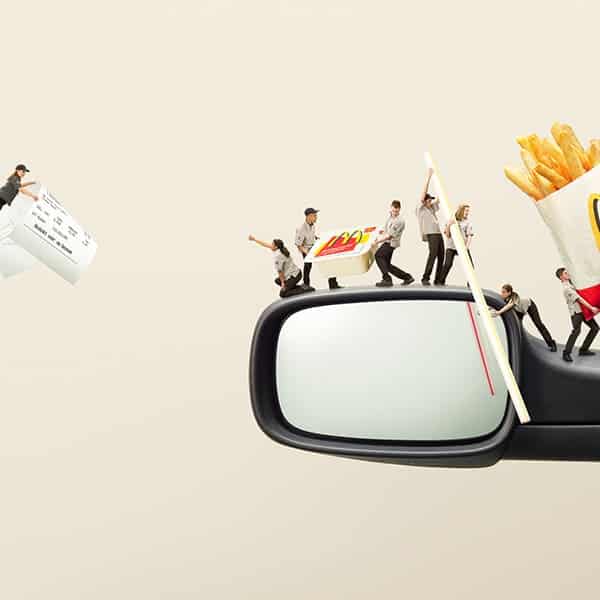 Project by
Arthur Mebius
on Behance[/caption]
Offer Career Growth Opportunities
Employees are more motivated when they can be promoted to higher level positions.
Career growth opportunities encourage employees to learn faster and work with a clear objective in mind
. If there's no opportunity for advancement, they will be more likely to spread their wings and fly.
Give your staff new skills to help them climb the career ladder and foster a culture that encourages continuous learning. Employees are excited to achieve results that can lead to their short and long term career goals.
Bear in mind that your workforce is your most valuable asset
. It pushes your company forward, so you need to recognize and praise your staff's efforts to keep them motivated and engaged with your business. What has been the most successful reward program you have implemented for your employees?
Share your thoughts with us and get the conversation going!