According to
SmartDraw
, "A real estate flyer is one of the most effective tools in a real estate professional's marketing arsenal in today's world of digital and mobile technologies". As a matter of fact, the old-school tactic of handing out real estate flyers door-to-door is still a proven technique realtors love. But why are flyers still so successful? Why are they still used to promote real estate agencies? The answer is, they generate leads – that's the bottom line.
"Acquiring listings and generating seller leads is like finding gold on the Alaskan frontier,"

 

BoomTown

.
Luckily, with a little extra effort and some creative thought, your real estate flyers can transform into a lead-generating machine. To help out, we've come up with today's custom printing quick guide: how to create the perfect real estate flyers.
Must-Have Elements that Make Lead-Generating Real Estate Flyers
Real Estate experts know it's not about selling a property, it's about selling a "dream home".
Do not create overly-complicated flyers that overwhelm prospects with way too much information and too many details. Do you want to know exactly what your real estate flyer should feature?
 Let's break it down with this flyer example:
Professional-Looking Template
When it comes to marketing materials – don't reinvent the wheel!  Begin with a professional-looking template based upon effective real estate flyers you have used in the past. Ask other realtors for formulas that have worked for them. Stick with what works once you find a couple of successful styles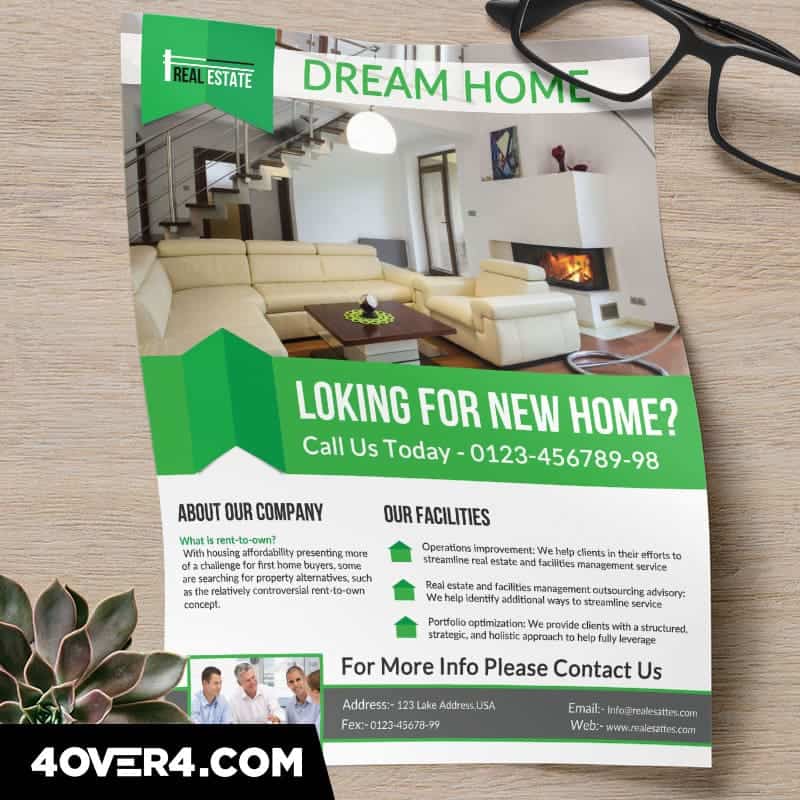 Attention-Grabbing Headline
In addition to the photos of the homes you are listing, your real estate flyer's headline also needs to captivate prospective buyers, instantly grabbing their attention!
A headline like "Meet Your Dream Home"
will engage readers, encouraging them to keep reading your real estate marketing copy.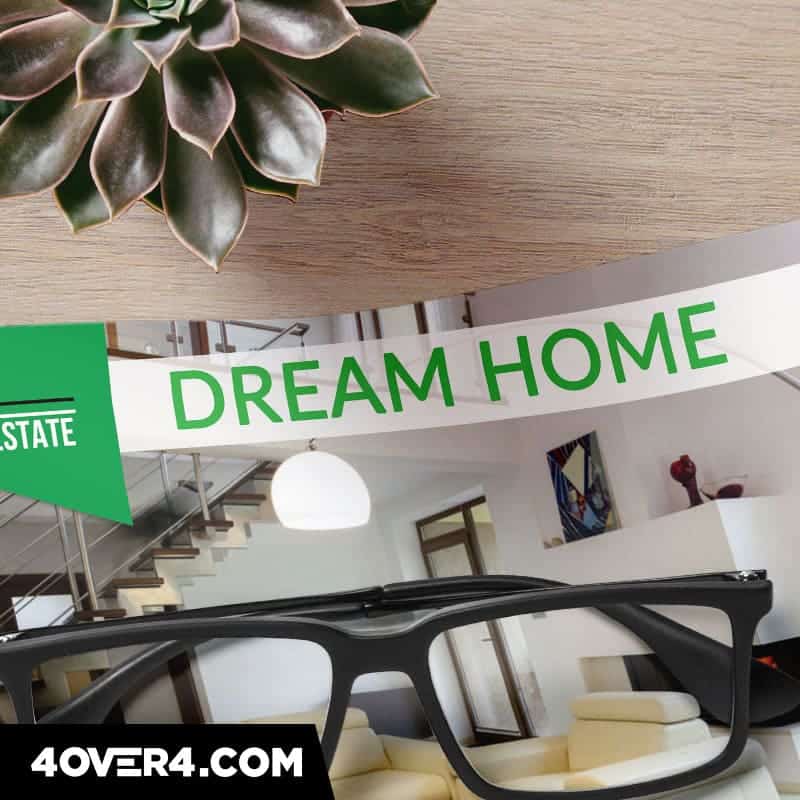 Top Quality Paper Stock
A good rule of thumb is to choose a paper that is about as glossy and as heavy as a magazine – don't go for inexpensive, lightweight paper stocks for your real estate flyers.
A glossier, heavier stock is perfect for marketing luxurious properties with high listing prices.
We offer
custom printed flyers
in seven high-end paper stocks.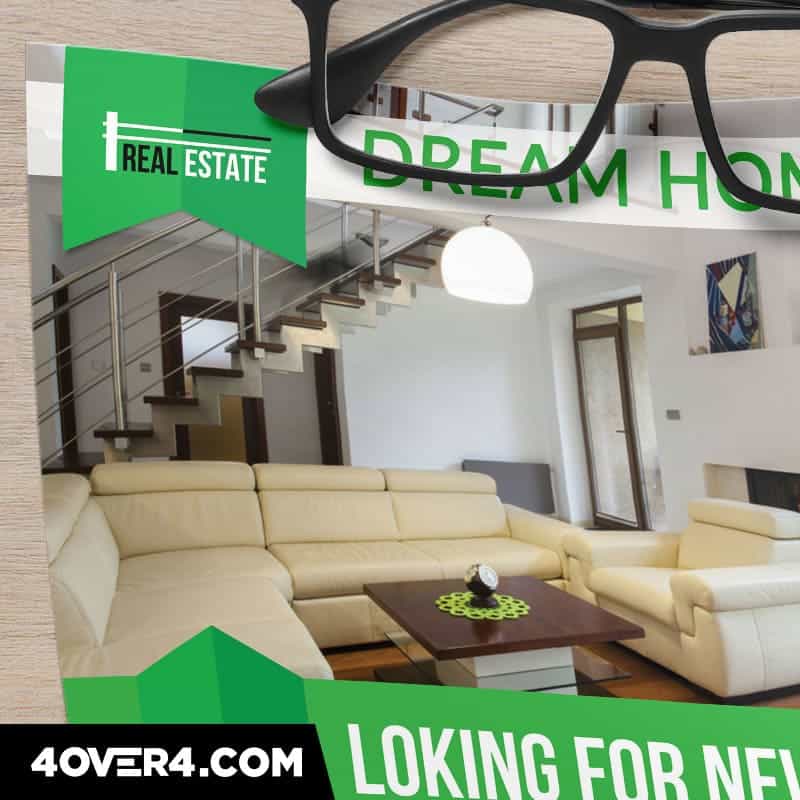 Eye-Catching Photos
You won't grab the potential buyer's attention if you don't have eye-catching photos. Just select the most beautiful photos of your listing and add them cleverly to the flyer design.  Avoid going overboard with collages. If you want to pique the interest of your potential buyers, you only need to select the top photos to do so.
Compelling Marketing Copy
Your real estate flyer marketing content shouldn't focus on how you, as a realtor, can help both buyers and sellers accomplish their objectives. In fact, potential buyers could care less if you sold ten houses last month or won awards. They want to know what listings you have to offer them. Make sure your compelling marketing copy focuses on your target client and not on your work history.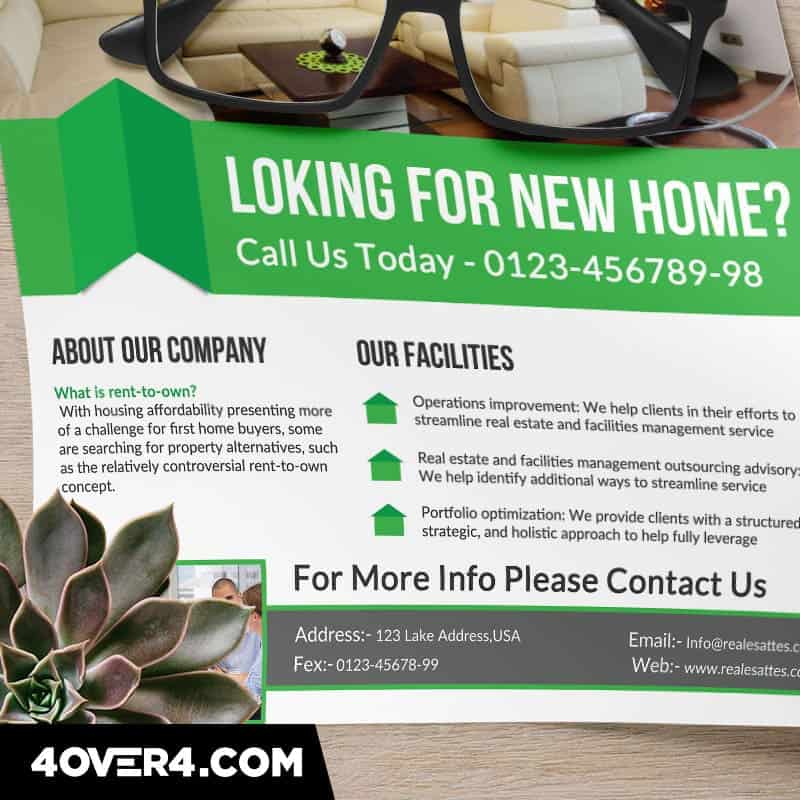 Call to Action
Write a call to action that invites a prospect to take action.
Ensure your call to action
– whether it is to visit your website for more photos, to make an appointment, or to call for further details –
is front and center and impossible to miss.
Contact Information
Make sure to add your contact information to the real estate flyer design including a telephone number.
Even if this seems like an obvious aspect, it is overlooked at times by some realtors.
The last thing you want to do is to come up with a marketing masterpiece and forget to share how prospective buyers or sellers can reach you.
The Bottom Line
As you can see, to give you a competitive edge as a realtor, you must create a unique flyer using tried and true techniques in a creative way. The more you can differentiate yourself from other real estate agents, the better chance you'll have at reaching your target market, and gaining tons of leads to enhance your business.   
Tell us about your own real estate flyer. What elements does it feature? We would love to hear your thoughts and insights. Please feel free to kindly leave a comment below.
We offer exceptional print services for real estate agencies and realtors.
Sign up now and
 get a 30% discount on your next order!