When it comes to the food industry, custom menu printing is more than an option, it is an absolute need. Menus are the business cards of the restaurant world. It is not just about listing products; they set the tone for the establishment's style. Pop  restaurants rely on larger printing formats that all customers can read. Vegetarian restaurants have eco-friendly options, and expensive restaurants go for luxurious paper.
Up-and-coming businesses can use custom printing to create a company image and promote it. A recipe book is something all kitchen enthusiasts would like to get. Food service providers can promote themselves through custom booklet printing.
Sharing similar recipes to the style of food the restaurant serves. It will make readers curious to try the chef's food. Also, booklet printing is an opportunity for local sponsorship. Chefs or business owners can team up with local grocery stores and promote each other.
Identify your product range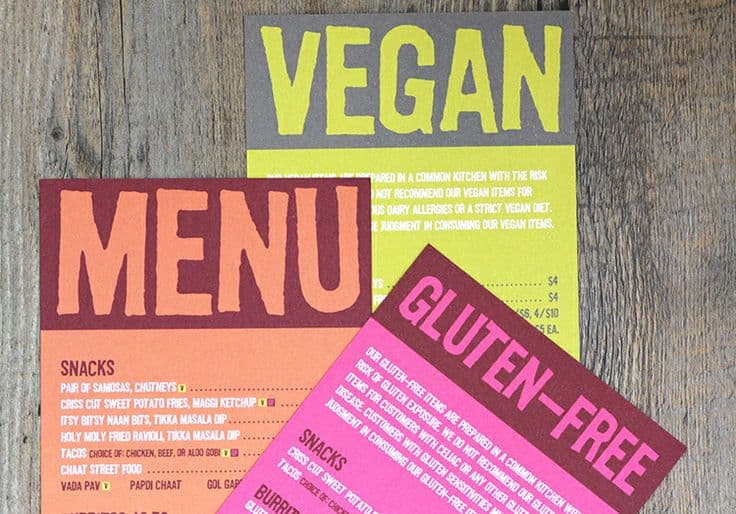 Image shared on 

Pinterest

 by Design Delivery, found on designwomb.com
This example shows how a business can identify its product range by choosing a similar design with different colors. These colorful menus let customers know about the available options. Since they are visually appealing, someone who was not originally interested in vegetarian food, can look at the menu just out of curiosity.
Dare to be different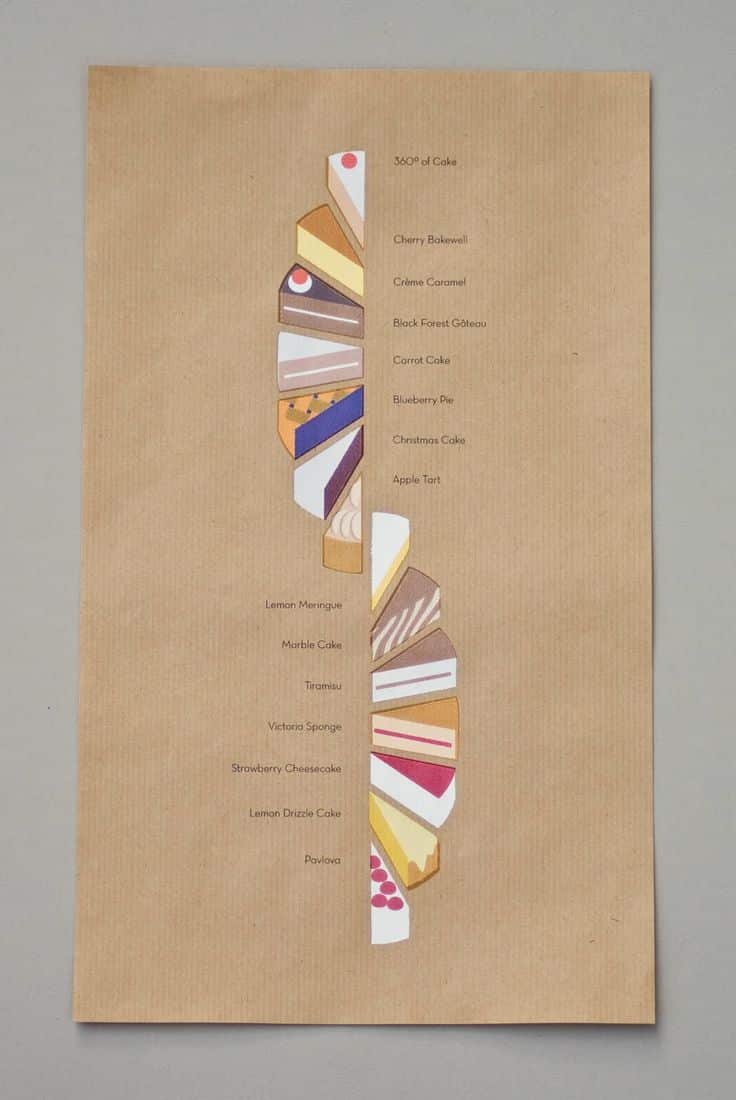 Image shared on 

Pinterest

 by Design Delivery, found on ffffound.com
This interesting design makes people take a second look to realize it is a cakes menu. Making customers curious is a way to captivate them. The goal for out-of-the -ordinary products is to become a conversation topic and eventually turn into sales.
Promote your talent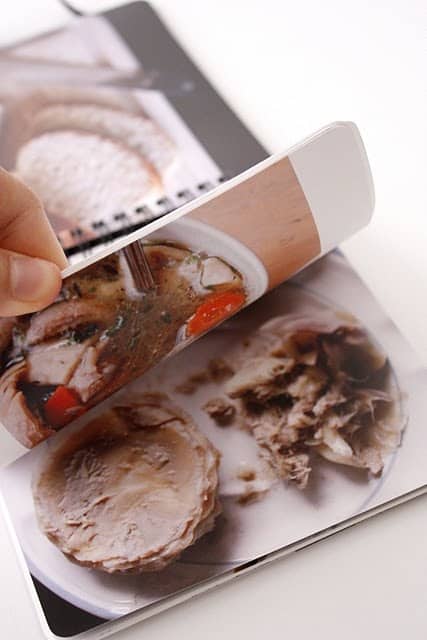 Image shared on 

Pinterest

 by Laurie Coultrip, found on deliacreates.blogspot.com
The day will come when reviews about your business get featured in food magazines. In the meantime, custom booklet printing lets you create your own magazine. Use this format to promote your brand and let readers know about your business. Having read about it, customers will have a reference when your business name appears, you can hand them out for free or with a small purchase (something sweet and tasty!) to other local businesses.
Share small doses of information
Don't try to fit every bit of information in one format. Table tents are great for featuring a promotional product. They are also helpful when new products are added and they are not yet on the permanent menu.
Growing businesses can build their image using affordable formats. Table tent printing, menu printing, and custom booklet printing are all flexible products in terms of price, quality and content customization. They can easily be adapted as the business grows or changed to attract their target market.
If you are a food industry entrepreneur, have in mind that your menus will be the first impression customers will have about your product.
 Explain your brand personality to the designer so you can work as a team to create the perfect business image. Choose a consistent material with your brand identity and don't forget to distribute it 
wisely
. What do you think? Is your business ready to start planning for some great 
menu printing
? How would you like customers to perceive you? Let us know by commenting below!